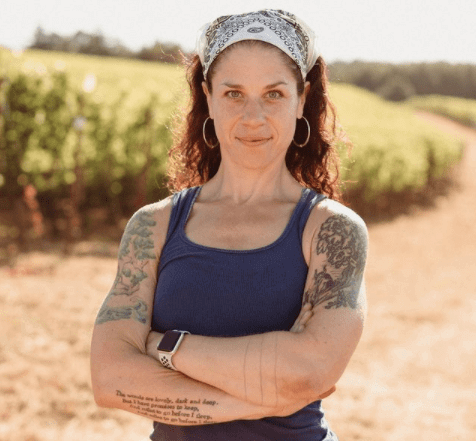 Bringing a bold voice to her Portland Pinot Noir, meet Battle Creek Cellar's Winemaker Sarah Cabot who's refreshing wine country one bottle at a time.
I had the pleasure of meeting Sarah during a quick lunch on my last day in town before heading to the airport.  Although it was a fast "meet and taste" it was great to connect with the winemaker that so many people are buzzing about.
Sitting across from Sarah is an intense (and intensely fun) conversation.
Brilliantly smart, quick-thinking, sharp-tongued, strong opinions on everything from wine to sports to her neighborhood and constantly three steps ahead.
---
Advertisement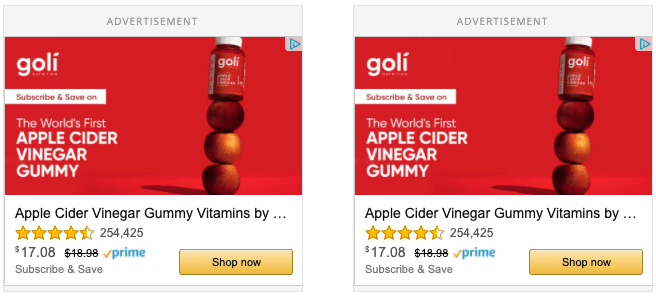 ---
She's quotable the way Joe Pesci's characters are quotable in every Scorsese movie.  Loud, brash, charming; you're rooting for her to win; and also to kick somebody's butt.
Sarah Cabot loved Pinot Noir before she even understood its poetry.  One of her first tastes of wine was a Pinot Noir from Santa Barbara's Hitching Post Winery.  Even back then she knew it was something special.
Sarah's career has had her share of twists and turns, veering and skyrocketing.  
Let's start with music.
Sarah studied jazz composition at Boston's Berklee College of Music.  If you're already lost and looking for the context to wine, hold on tight – let's remember professional performing arts is incredibly competitive.  Music is also a blend of art and science.   If you've seen Black Swan (the intense Natalie Portman ballet movie) you'll understand the strains artists put themselves through to achieve their dreams.
---
Related:
This Portland wine legend reveals his process and inspiration
---
In comparison, being a winemaker might be a dream walk through the vineyard.
She was getting her hands-on education in the form of an upscale Mediterranean restaurant where she worked at the time as a server and sommelier.  She started tasting and appreciating wine, based on their cuisine it was mostly French.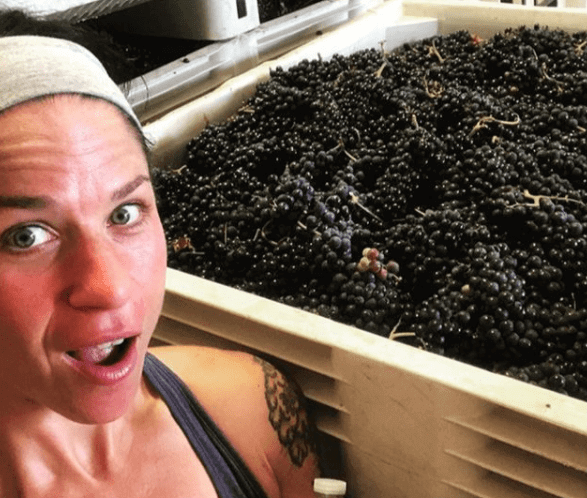 From dealing with clientele, to day-to-day operations, she discovered the world of upscale restaurants wasn't for her, at least not as a sommelier.
So she went back to school at South Seattle Community College where they offered a major in enology and viticulture.
"I knew from Day One, this is what I want to do"
The school was in Seattle,  so they were learning with Washington fruit: Cabernet, Syrah, Merlot, Grenache, Cab Franc, Chardonnay, Pinot Grigio, Savignon Blanc.  
Sarah has found her Perfect Pairing
Wine production can be tough and dirty, long hours, big stress, all or nothing.  It can also be elegant, romantic, passionate, and it caters to the most subtle nuances of a taster's palette.
As Sarah puts it:
"Wine production appeals to all sides of me."
The rougher side: she likes to build things, play contact sports, likes intense, rough challenges and won't stop doing something until it's done.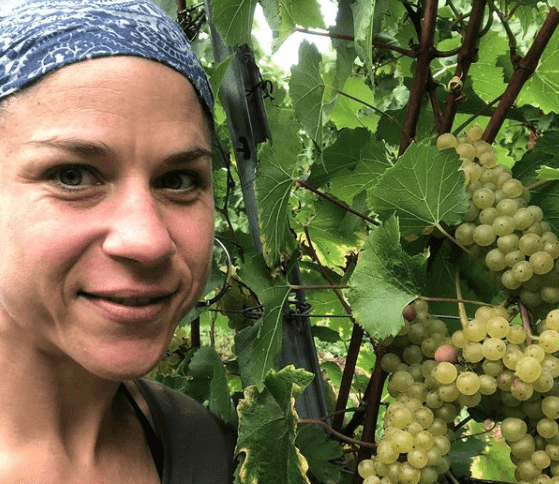 "I get a thrill from Harvest.  The long hours, the intensity."
The other side of it, the artistic side: the connection with the vineyard, how to express the fruit, discovering the most pure way to deliver.
How Does Sobriety Affect Wine?
Sarah has been sober since February 24, 2016 and she promises her wine is even better now.  She claims the decision has sharpened her palette.  The respect she has won since then seems to agree.
How does that work?  Simple.  She carries a cup with her, tastes and spits.  For those of us who have loved a long day at a wine festival and have suffered from palette fatigue, you can understand.
---
Related:
Meet the Portland winemaking couple who are following their dreams.
---
Her Magic Ingredient Is Improv
There's no such thing as a standard year in wine.  Always drama.  Always things going wrong.  Needs to adjust for.  Especially in a climate as turbulent as Portland.  As a result, most local winemakers are here because they're attracted to that extra layer of uncertainty.
Think back to Sarah's jazz musical training.  Some of the best jazz is… improvisational.  Simply knowing the instruments, what results they can produce and then playing to discover the best end result and all the surprising, wonderful sounds (and tastes) along the way.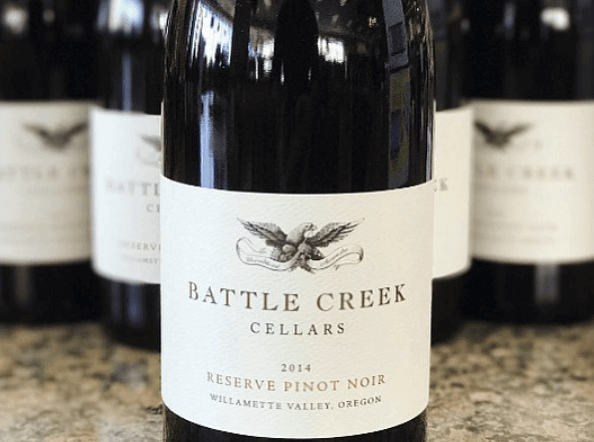 Sarah's move from indie to corporate
Is 2014, Sarah made a big and surprising move from being an indie Oregon winemaker who produced about 5,000 cases a year to a commercial winemaker.
She laughs about the twist in her fate (and the apparently shock and surprise of herself and her friends).  Her response is simple:
"I get more tools and grapes to play with.  They trust me.  I fulfill the order and get plenty to experiment with."
Sarah Cabot is Memorable and so is Her Wine
In the wine world, no one is unsure if they've met Sarah Cabot.  She leaves a very distinct impression.  Luckily, so does her wine. 
To learn more about Sarah Cabot and Battle Creek Cellars