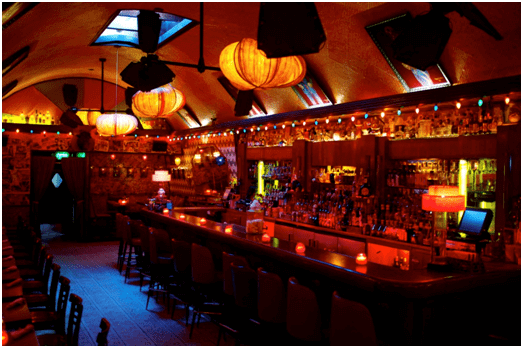 LA Foodies: You're invited to visit Sean MacPherson's El Carmen Sept 16 for Mexican Independence Day
El Carmen, the historic Los Angeles Tequila Bar & Taqueria, celebrates Mexican Independence Day, Thursday, September 16, 2021.
In its early years and under the ownership of founder Encarnacion Elias Gomez, El Carmen was frequented by luminaries that included Busby Berkeley, Cecil B. DeMille, Boris Karloff, Ricardo Montalban, Nat King Cole, Loretta Young, Diego Rivera, Mario Lanza and Vincent Price.
Every year, El Carmen attracts new generations of devotees who experience the space as seen through the creative lens of restaurateur and hotelier Sean MacPherson, who honors the colorful history of the past and created a vision for today's Angelenos,  producing  memories for decades to come.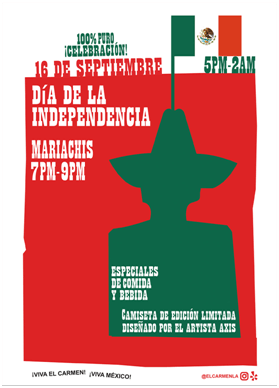 Guests imbibing and dining at El Carmen will enjoy Hidalgo's Grito, a cocktail specially created for the occasion at $10. El Carmen will also feature their classic Margaritas for $5, Modelitos for $4, and Tacos (Asada, Pollo, and Papas) for $3 each.  A lively Mariachi band will entertain the crowd from 7-9 pm.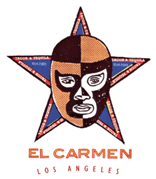 El Carmen's traditional menu of food and drinks will also be available. For further information, call 323.852.1552 or follow El Carmen on Instagram: @elcarmenla.