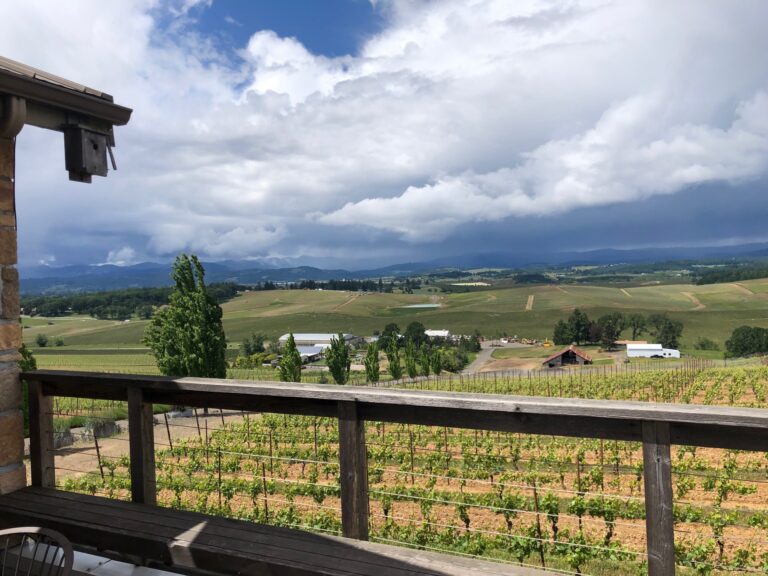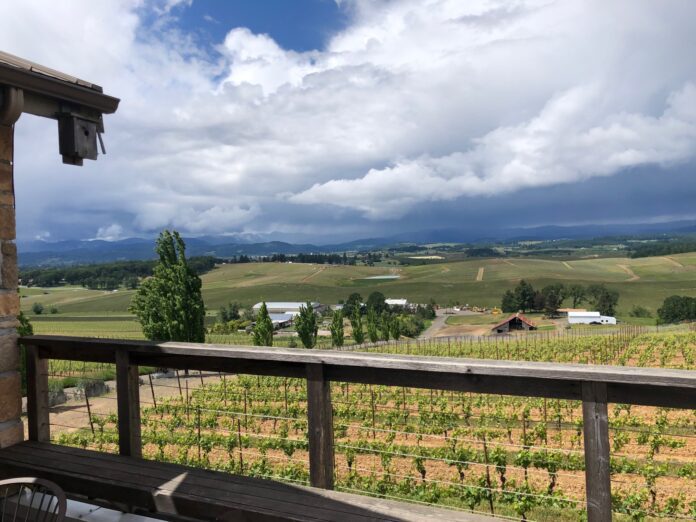 Winemaker Steve Lutz and his wife, Karen own Lenne' Estate in Portland Pinot country perfect for dark fruit and mocha notes.
Taking a long, dirt road with a steady incline we arrive at the Lenne' Estate tasting room surrounded by their vineyard, 15+ acres around their hill and up the side all the way to the top of a steep mountain.
Winemaker Steve Lutz and his wife, Karen, purchased the property in 2009. Their soil (Peavine) is nutrient deficient – sandstone, siltstone, basalt, shale.  Not only does this unique soil make the Yamhill-Carlton AVA an intriguing part of Portland Pinot country, but it also gives Lenne' 's grapes their own special character even compared to neighboring vineyards in the famous Willamette Valley. 
---
Advertisement

---
Expect these Pinot Noirs to have dark fruit and mocha notes. That's just some of what we'll be tasting at today's visit.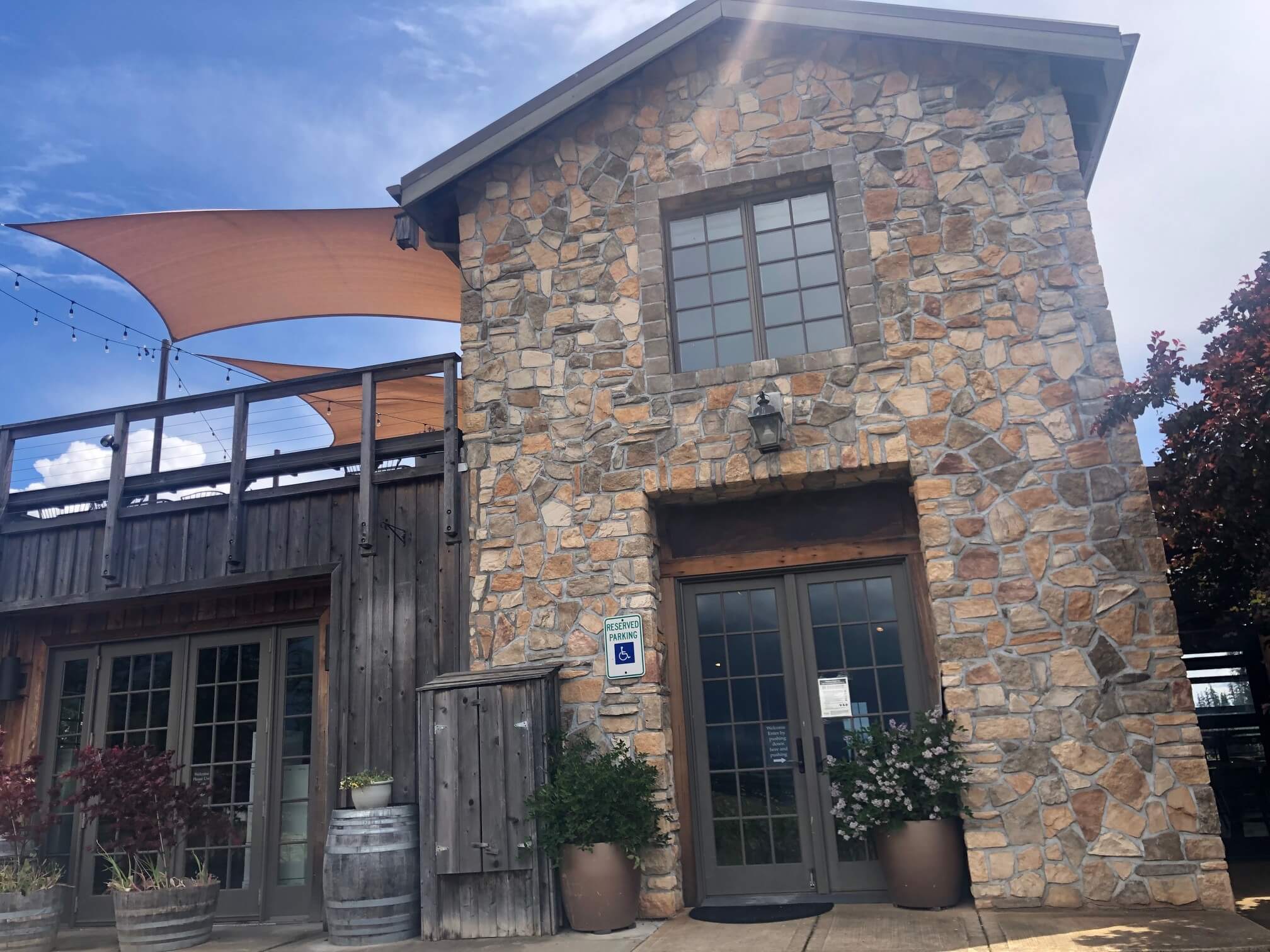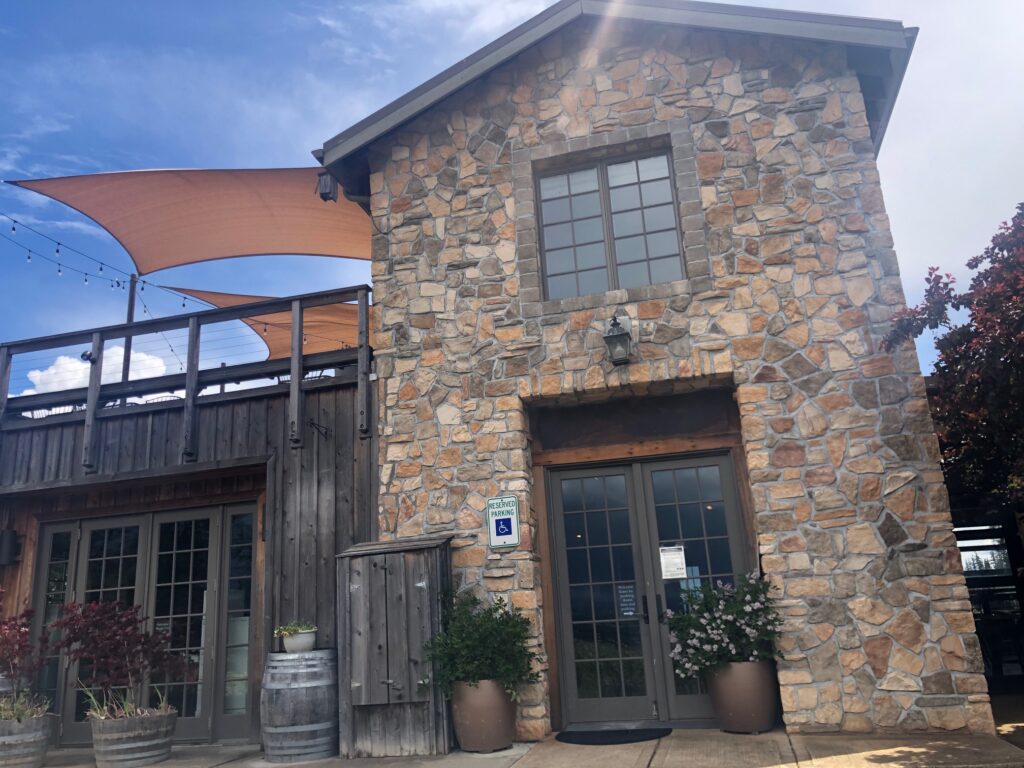 The property's viticulture is fascinating, but the winemaker's story is even more special.  
One of my favorite things about wine is that every glass is a mystery for you to solve.  You don't know the story the grapes are about to tell you until you're up close, investigating — eyes, nose and mouth fully receiving the experience.
---
Related: Changing the world is delicious.  Find out about this plant-based restaurant
---
In a way, that describes Lenee' winemaker Steve as well.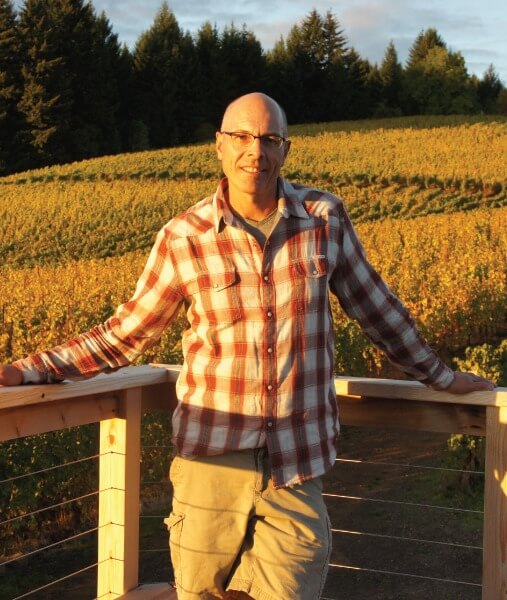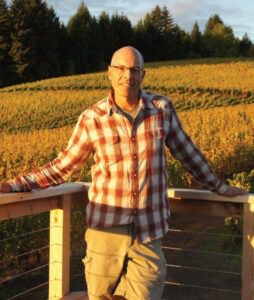 Steve seems quiet and reserved.  At any given chance, he'd rather give you a 5-word answer, than give you a 5 minute answer.  He's almost deliberately concise.
Yet, listen closely as he and his team speak and you'll learn story after story of Steve supporting his community.  Showing off his quiet confidence in blind tasting competitions and him helping his neighbors or he himself getting neighborly support.
Of course, when any of these particulars are brought up, Steve shrugs off the attention with an easy smile, making his subdued actions even louder.
Winemaker Steve Lutz Opens Up like a Complex Pinot.
You've heard the phrase "this one's opening up nicely".  It refers to the process of wine compounds relaxing over the short period of time after a wine bottle is opened.  The wine opens up and shows off more detail and flavor notes.
And that's how Steve seems to operate.  A passionate or curious wine topic unleashes an opinionated, unstoppable gush of conversation!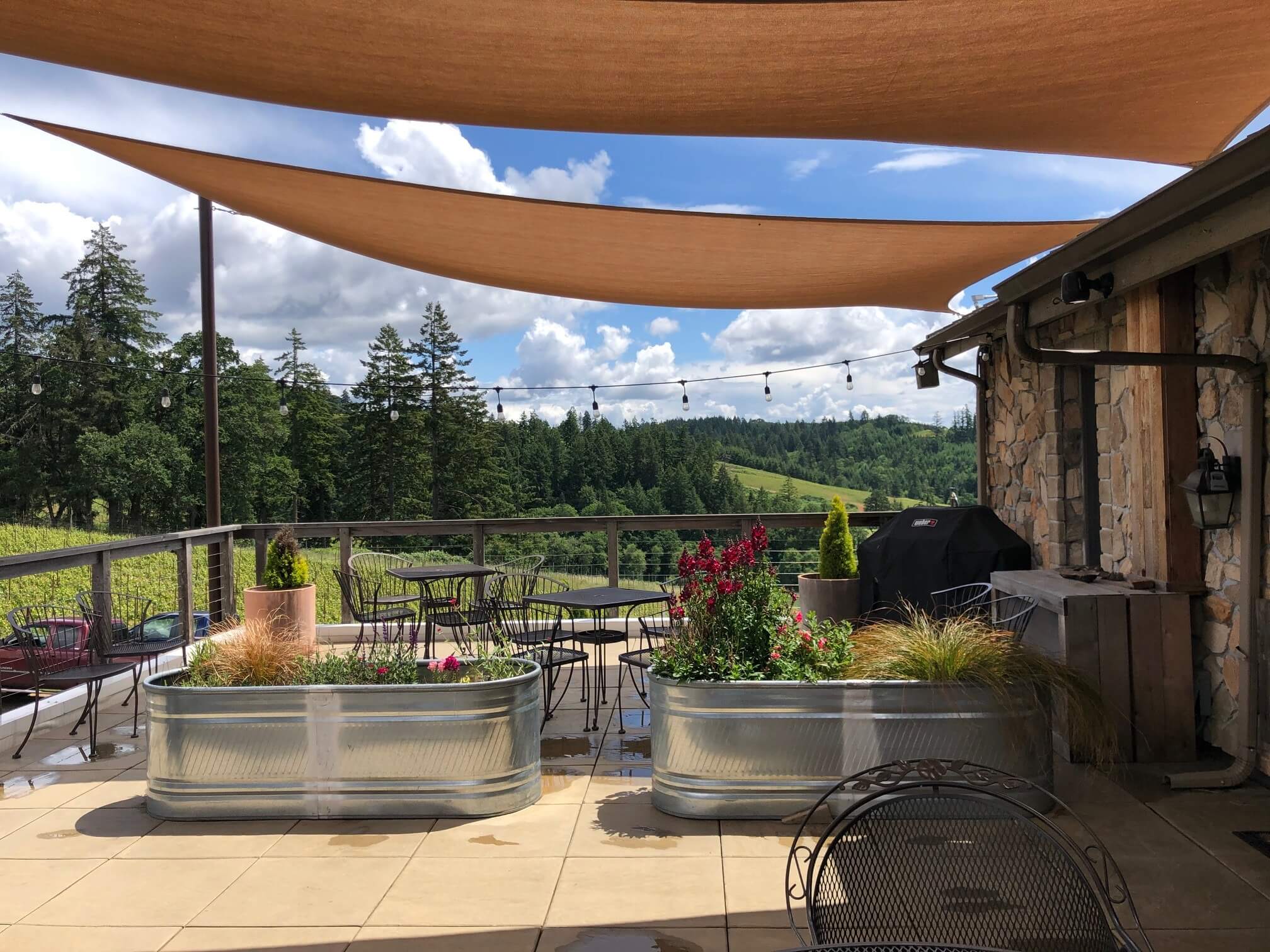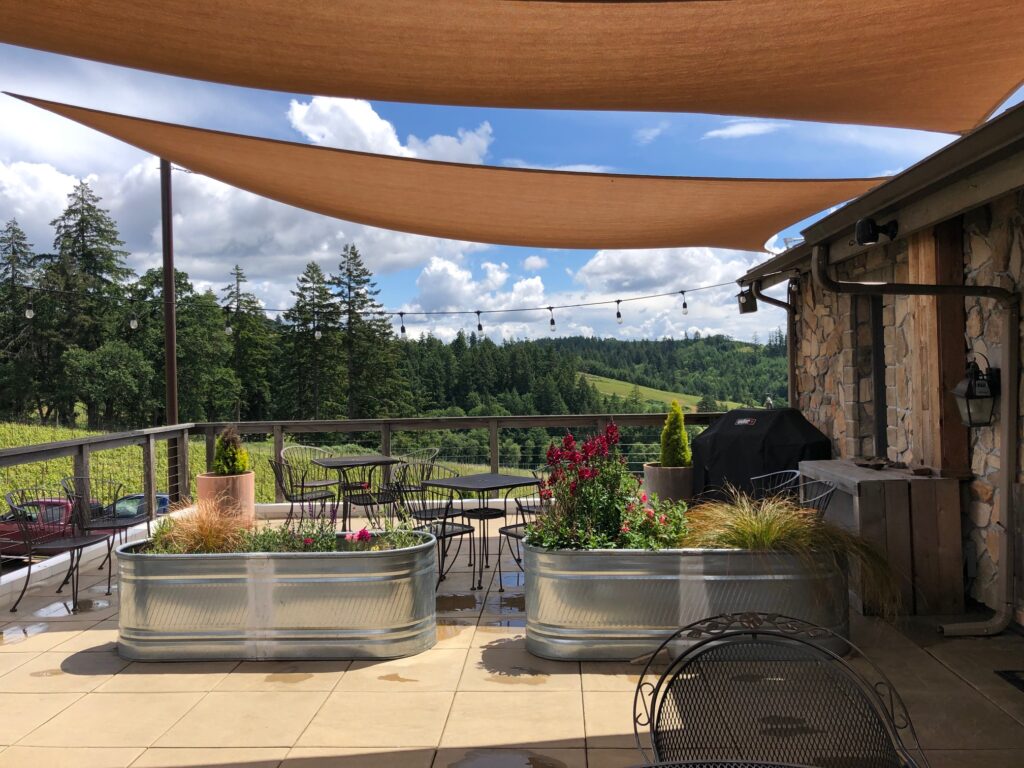 Some winemakers are showmen.  Like carnival barkers, they will call out to anyone within hearing distance hoping to attract a crowd of curious tasters.
Steve's quiet confidence permeates. But if you choose to drive up the hill, it'll be an experience you don't soon forget.  The tasting room team shares stories of random visitors, expecting a random experience, only to be blown away by Steve, his knowledge and his passion.
How Winemaker Steve Lutz Got His Start
Steve graduated from the University of Oregon.  Not studying wine, but rather beginning his career in the corporate world.  Shortly after, he felt the calling of grapes and headed to Napa to immerse himself into a world he wanted to learn better.  Mostly this meant several random jobs, including managing tasting rooms.  But it got him in the door at Berringer, Franciscan, Merryvale and more.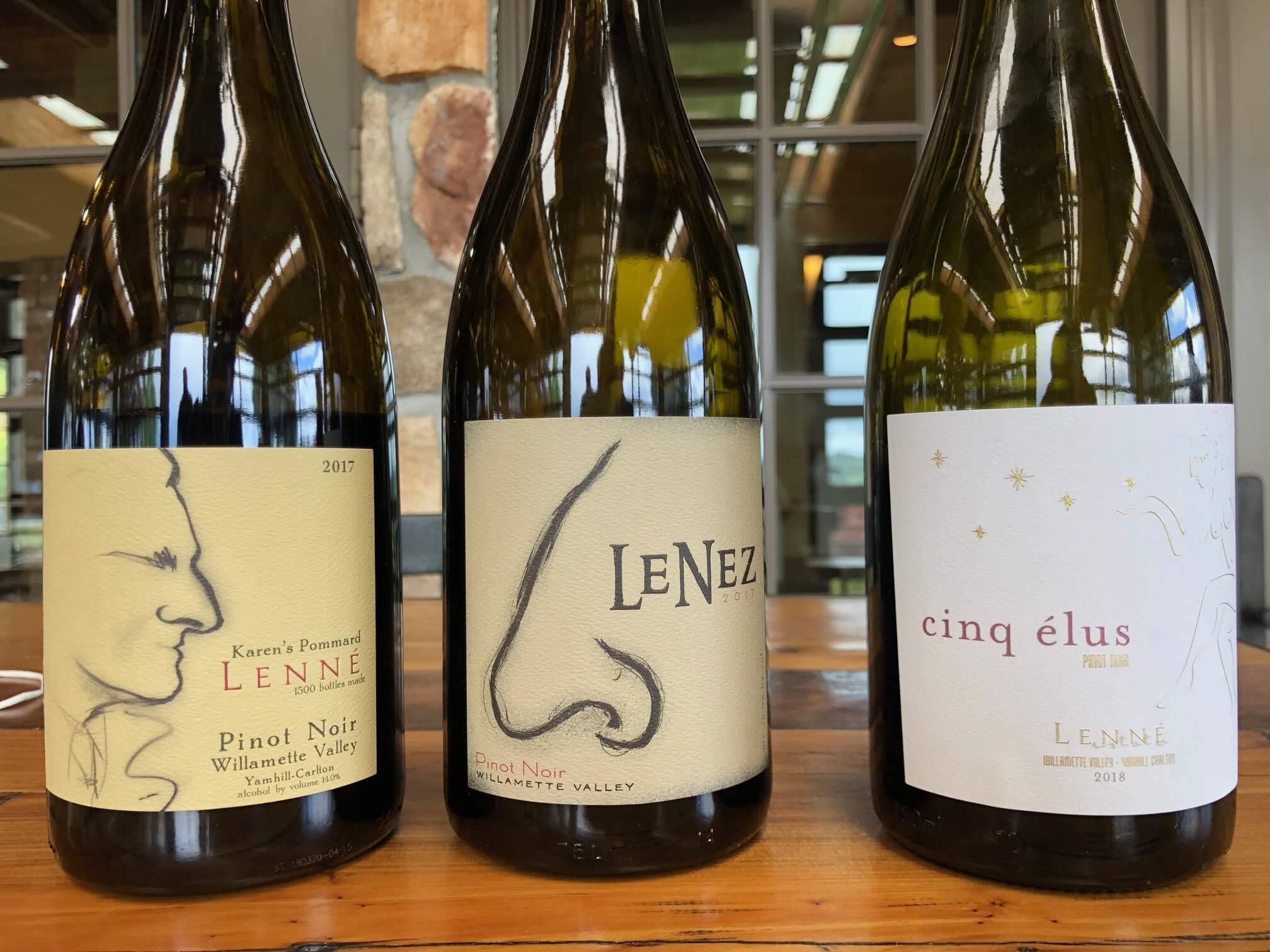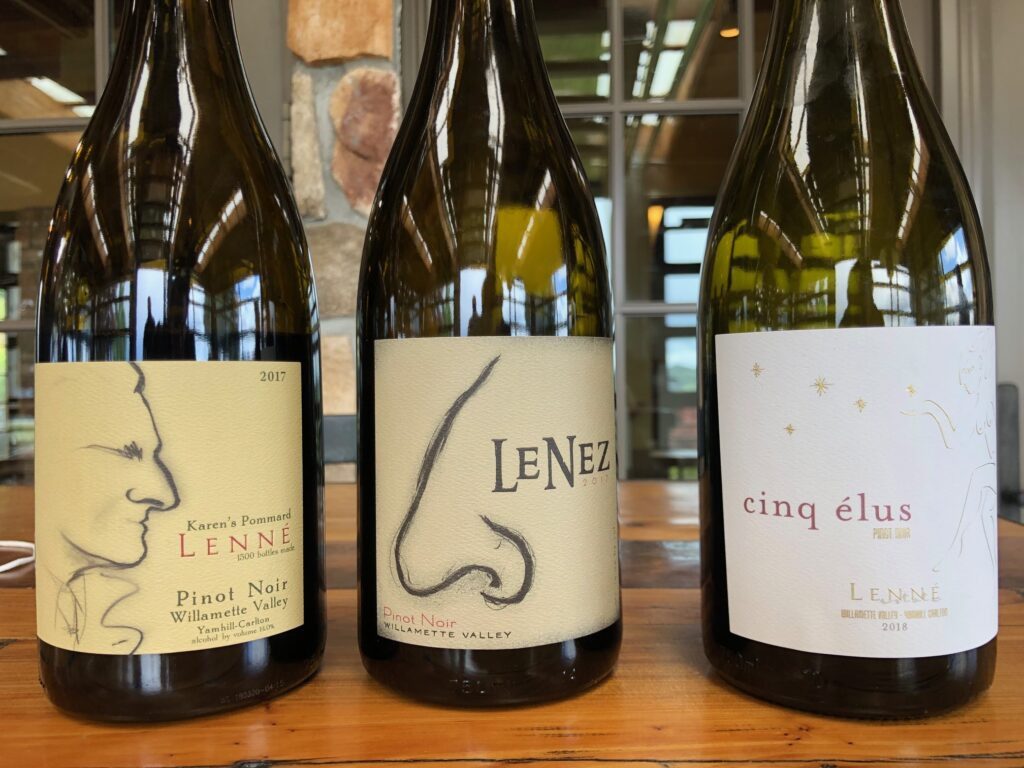 Steve kept working and kept learning.  He produced Pinot Noir from Carneros fruit.  He opened a (healthy before it was trendy) pizza shop in Santa Rosa.
While each of these steps was successful in its own way, they were really stepping stones getting Steve to where he is today.
But then life happened.
Steve and wife Karen moved to England to take care of her ailing father. Shortly after his passing, the couple moved back to Portland and opened Lenne'  inspired by his father-in-law.
Lenne' produces just over 1,500 cases annually. Steve chooses to keep his allotments small.  He also prefers to create only single-block wines so his members and visitors can study the terroir as they taste through the bottles.
---
Advertisement
---
The tasting room is must-visit for curious wine adventurers.  Be forewarned, this shouldn't be a "quick stop" amongst a crowded day of tasting. If you schedule an appointment, plan to spend some time. The space is comfortable with ample seating.  Get comfortable, get to know the wines, and maybe Steve will sit down with your table for a chat.
Why Call It Lenne' ?
The winery pays tribute to Steve's father-in-law, Len, who helped Steve and Karen purchase the property.  Each of their wine labels also acknowledge Len in some way. 
There are three distinct labels for the estate-grown wines of Lenne'  Estate.
LeNez, which means nose in French (and might be a subtle symbol of the wines striking mocha aromas), and the wine that contains all five clones on the property. 
Lenne'  Estate Pinot Noir represents barrel selections from the highest quality sections of the vineyard. 
Finally, Cinq Élus is the wine made from only the highest quality barrels of each of Lenne's work
---
Related: Legendary chef opens his newest Las Vegas restaurant.  See the details.
---
The Lenne'  Legacy
Steve continues holding wine seminars throughout the year, which includes an audacious blind tasting of his Lenne'  wines alongside top Pinots from around the world, including world-class Burgundy.
This act underlines the quiet confidence I've alluded to throughout this story. The decision shows Steves's transparency with his own wines and the wine world in general.  His wines are not meant to replace or compete with Pinots from other world-class regions: Burgundy, New Zealand, or elsewhere. But rather they should all co-exist.
Steve Lutz's goal is to showcase the unique attributes of each wine and where they came from.
He's not in competition.  There's enough room for everyone, and he invites you to explore and discover and enjoy what you like.
Discover more of Lenne' Estate wine here
Taste Lenne' Estate wines.