Changing the World is Delicious! Vegan Sunday Supper, L.A.'s Newest Plant-Based Dinner Party Helps Fight Hunger & Climate Change One Meal at A Time!
Vegan Sunday Supper (VSS), L.A.'s newest plant-based consumer packaged food company,
introduces their new gourmet ready-to-bake 100% Plant-Based Lasagna featuring Pulled Oats®
now available for home delivery while donating 25% of all profits to directly benefit Support + Feed and help fight climate change one meal at a time!
---
Advertisement

---
Vegan Sunday Supper was created by Founder Richard Klein, a sought-after brand strategist, and a committed advocate for promoting global equality.
Klein was also the founder of Surface Magazine, where he held the roles of Publisher, Creative Director and CEO, and he is currently a Partner and the Creative Director at Exquisite Corp.
---
Related:
Music superstar P Diddy brings summertime to vodka
---
Vegan Sunday Supper is a project of passion for Klein who transitioned to a plant-based diet 15 years ago when he found himself constantly trying to recreate delicious vegan versions of the dishes he loved growing up, including Lasagna.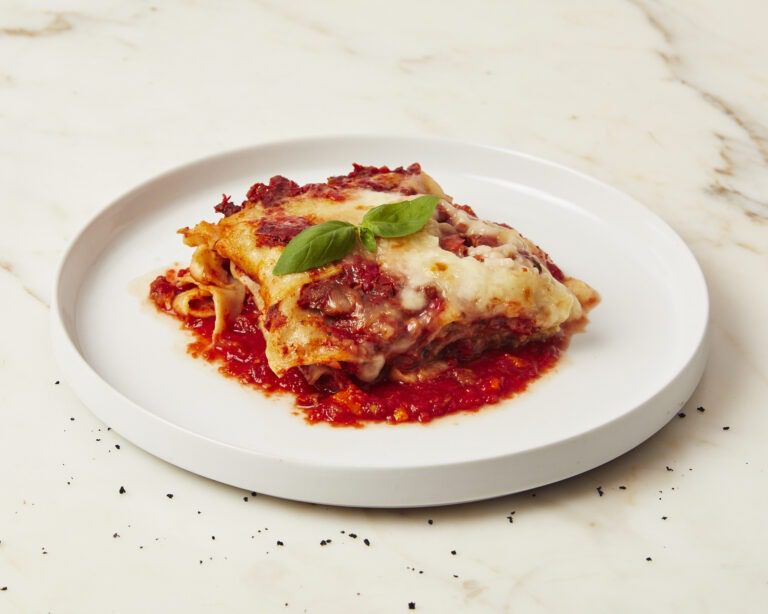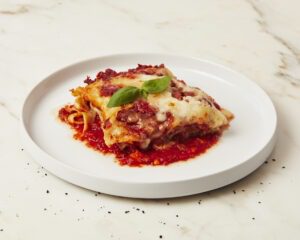 After sharing his reinvented lasagna with friends at a dinner party, Klein received rave reviews and a flood of requests to bring his new plant-based version of this classic Italian dish to upcoming dinners, where a longtime friend convinced Klein to start thinking about sharing this delectable dish beyond his closest circle.
As Klein embarked on this new endeavor, he focused on curating his culinary dream team featuring first-generation Italian American Chef Vincent Giovanni, the chef that created Laurel Hardware's bona fide pizza program.
Next, Klein and Giovanni needed to create the finest and freshest plant-based lasagna noodles, so they turned to Restaurateur & Executive Chef Celestino Drago (Drago Centro, IL Pastaio, Drago Bakery & Drago Restaurant Group), the patriarch of the famous Drago brothers who has played an integral role in the ever-evolving dining scene in Los Angeles for over three decades.
Born and raised in Sicily, Celestino has become one of the world's most lauded Italian chefs, with honors ranging from being named "Best New Chef" in Food & Wine Magazine early in his career, to being invited to cook as a guest chef at the historic James Beard Foundation in New York on multiple occasions.
Finally, to source the best vegan cheese they could find, Klein and Giovanni reached out to Celebrity Vegan Chef Angela Lowe (Angela Lowe Private Chef, Catering & Events, Premier Vegan Catering & Events). Lowe has cooked for some of Hollywood's top tastemakers including Gwyneth Paltrow, Ryan Seacrest, American executive Scooter Braun and many others. Lowe, known for her innovative vegan cooking and her award-winning vegan cheeses made her the perfect person to complete this phenomenal new plant-based team.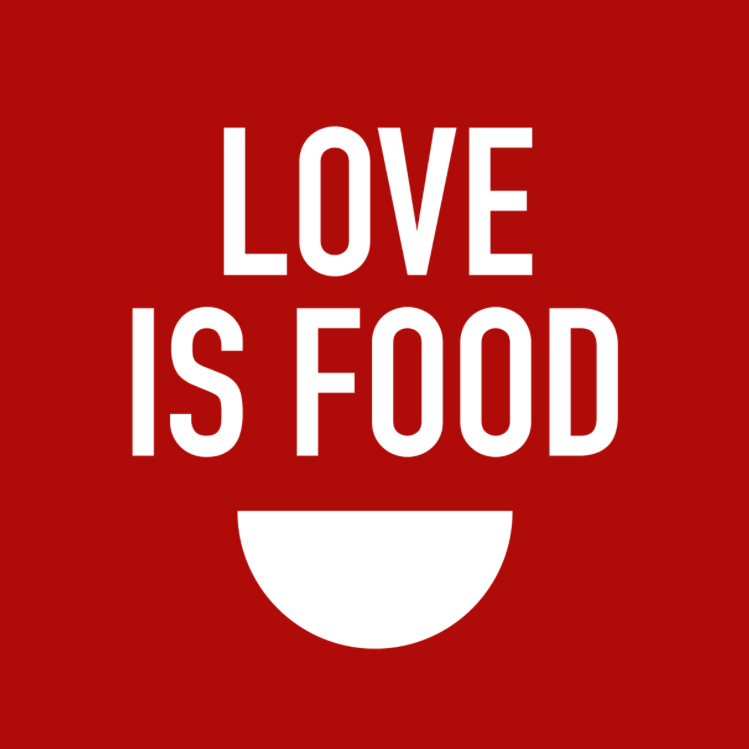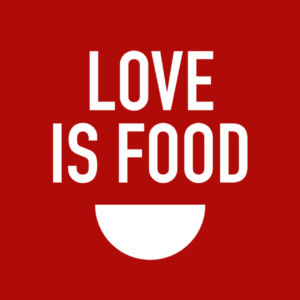 Klein and his new Vegan Sunday Supper culinary family came together and cooked up a delectably delicious 100% Plant-Based Lasagna. This Lasagna is a completely new take on the traditional sausage recipe, with sweet peppers and vegan cheeses, but there is a very special secret ingredient, Pulled Oats®, which makes this Lasagna just as satisfying and delicious as a traditional meat Lasagna, without the meat! Pulled Oats®, a Finnish innovation from Gold&Green Foods, is the perfect protein, made with just five simple plant-based ingredients: Oats, Yellow Peas, Fava Beans, gently pressed Rapeseed Oil and Salt.
---
Related:
Hungry?  Burger Week returns with dozens of options.  Yes, there are plant-based options.
---
It absorbs flavors superbly and can be spiced to perfection, making this Vegan Sunday Supper's surprisingly sensational secret ingredient that tastes just like meat, but is 100% plant-based, of course.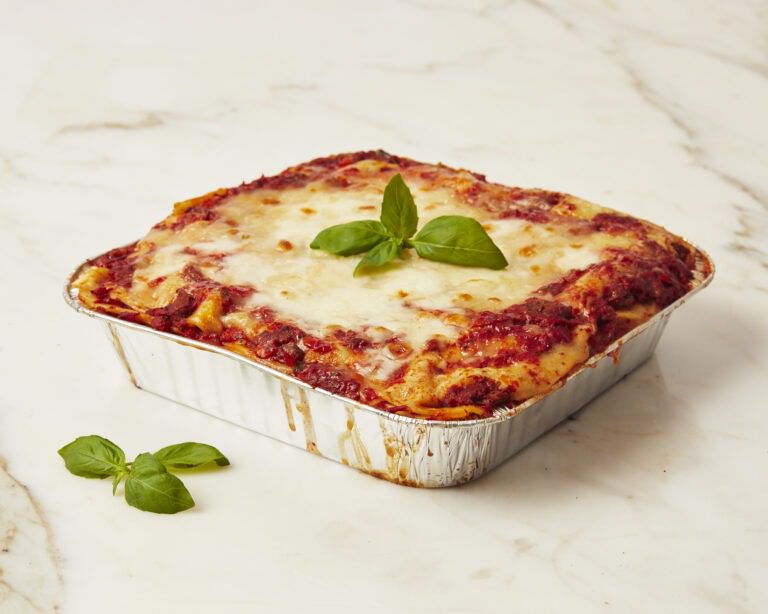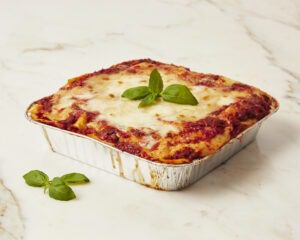 25% of the profits from Vegan Sunday Supper will go directly toward benefitting and funding Support + Feed, a non-profit organization created during the pandemic by Maggie Baird (Actress, Voice Artist, Screenwriter), while fighting climate change one meal at a time. This incredible group based in LA provides plant-based meals prepared by local businesses to people experiencing food insecurity. Food scarcity has augmented, particularly with the increasing number of people in food apartheids, plagued by food insecurity. Support + Feed works tirelessly to nourish those in need and has now established itself as a community resource in four cities, assisting local nonprofits with nourishing plant-based meals and informational resources on its nutritional benefits.
Order Vegan Sunday Supper's new gourmet ready-to-bake 100% Plant-Based Lasagna today to help fight hunger and climate change one meal at a time. LOVE IS FOOD and changing the world is truly delicious!
Vegan Sunday Supper can be delivered anywhere Nationwide today from Buffalo Market.
For more information, please visit www.VeganSundaySupper.com.
Starting July 1st, 2021, Vegan Sunday Supper's Lasagna and full expanded menu will be available for delivery throughout Los Angeles via DoorDash, Grubhub,Postmates, and Uber Eats.
Please follow Vegan Sunday Supper on Facebook @vegansundaysupper and Instagram @vegansundaysupper
Vegan Sunday Supper