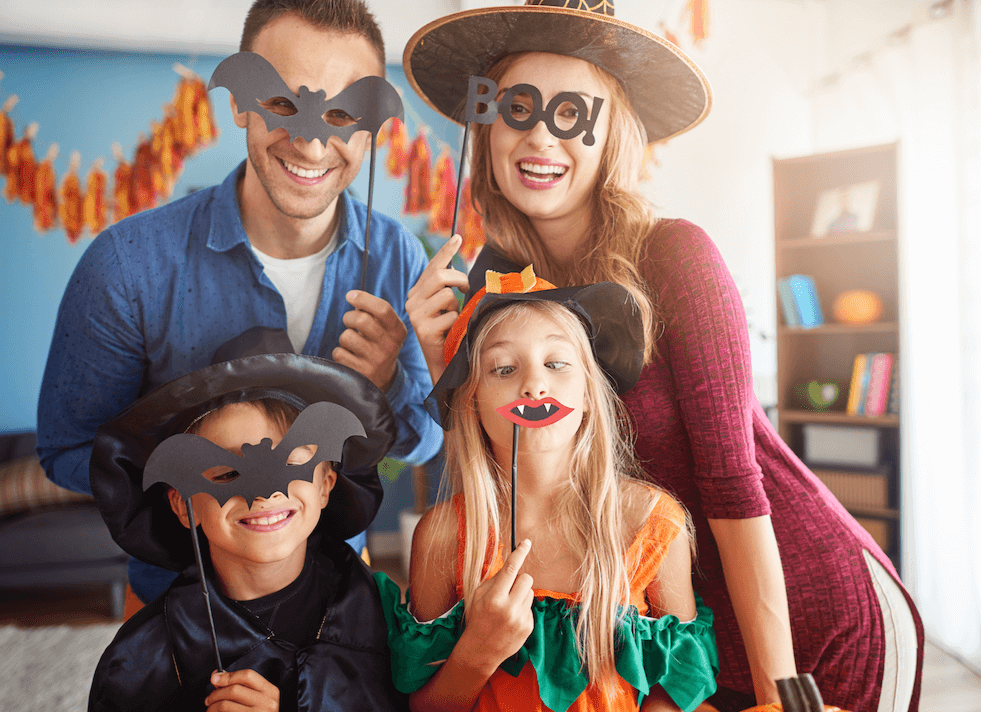 When it comes to Halloween, the Los Angeles knows how to have a ghoulish good time. From the world's largest Halloween street party, to family-friendly Halloween events (even at museums and other cultural institutions) Southern California attractions, tours and parties offer fiendish fun and spooky scares for everyone.
From family friendly haunts to heart-stopping scares, Los Angeles is truly the entertainment capital of the world on Halloween. Keep reading for our guide to the Best Halloween events and attractions across L.A.
Halloween Horror Nights – Universal Studios Hollywood (Sept. 13 – Nov. 2, 2019)
100 Universal City Plaza, Universal City 91608
800-UNIVERSAL
Face your darkest fears in Southern California's scariest, most intense event – Universal Studios™ Halloween Horror Nights™. The movie studio that invented the horror genre dares you to enter all-new immersive worlds of living, breathing icons from the most twisted imaginations in film and television.
Following a special Fan Preview Night on September 12, Halloween Horror Nights will be open on select nights from September 13 to November 2. This year's HHN will bring Academy Award®-winning filmmaker Jordan Peele's global blockbuster, Us, to terrifying life. The all-new Us maze will place guests at the heart of this living nightmare where they quickly realize they are their own worst enemy. Brace yourself for nine more spine-chilling mazes, including Netflix's Stranger Things, Ghostbusters, Frankenstein Meets the Wolf Man, Killer Klowns From Outer Space™, Creepshow, Holidayz in Hell, and AMC's The Walking Dead Attraction. Plus, there are five new scare zones with horrors lurking around every dark corner, and an all-new Jabbawockeez live show.
Tickets are now on sale at the HHN website. Options include General Admission, Day/Night (including theme park entry), Frequent Fear Passes for multiple nights, and the R.I.P. Tour – an expert guided tour with exclusive experiences.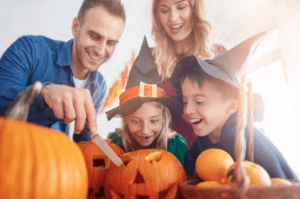 Dark Harbor – Queen Mary (Sept. 26 – Nov. 2, 2019)
1126 Queen's Hwy., Long Beach 90802
It's all hands on deck for Dark Harbor at the Queen Mary – 23 select nights featuring the Captain, Scary Mary and over 200 monsters haunting six terrifying mazes, nightly live entertainment, secret bars and exciting rides.
A monstrous freak wave has hit the legendary Queen Mary, causing the ship to nearly capsize. The ocean liner is near a full breach and quickly taking on water as she tilts on her side. Chaos has descended as the passengers and crew are left disoriented and confused in the fight for survival, many plummeting into darkness or the tumultuous ocean. The Captain and the crew are hard at work trying to salvage the ship after the Rogue wave…Or are they?
Tickets to Dark Harbor start at $20 and are now on sale at the Queen Mary website.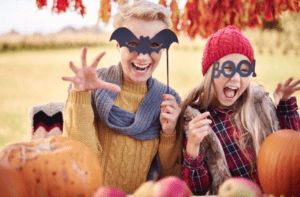 Los Angeles Haunted Hayride – Griffith Park Old Zoo (Sept. 28 – Nov. 2, 2019)
4730 Crystal Springs Dr., Los Angeles 90027
The area surrounding the "Old Zoo" and "B Rock" in Griffith Park has been called one of the most paranormally active sites in California, and is once again the site of the Los Angeles Haunted Hayride. Taking place on Saturday, September 28 to Saturday, November 2, the 11th annual Haunted Hayride features a completely reimagined experience, including an expanded lineup of attractions and a unified theme for the very first time. This year's Haunted Hayride will transform the Griffith Park grounds into Midnight Falls, an eerie and mysterious village set in 1985, where time stands still and it is always Halloween. Highlights include the Midnight Falls Town Square, Midnight Mortuary Haunted House, Roadkill Ranch, Trick-or-Treat, the popular Haunted Hayride, and three short-play Escape Rooms.
Tickets are now on sale at LosAngelesHauntedHayride.com. Prices range from $34.99-$109.99 per person, with options for Hayride Only, General Admission, VIP Admission, and Platinum VIP Experience.
Lucha VaVoom (2019 TBA)
1038 S. Hill St., Los Angeles 90015
Lucha VaVOOM is an action-packed scream-a-thon with heroic Mexican masked wrestlers performing breathtaking acrobatic feats while battling evil luchadores. Lucha VaVOOM is inspired by the bizarre world of 1960s Mexican Lucha Cinema, where masked wrestling crime fighters save the world from evil brains, vampires, Martians and more, always with an obligatory stop at the local go-go club. Between wrestling matches, burlesque acts from around the world entertain the audience with raucous aerial acts, pogo-stick peelers, hula-hoopers and much more.
Last year, Lucha VaVOOM: Circo de Vampiros took over The Mayan in Downtown LA for two raucous nights and featured Cavernario, Flamita, David "Infinito" Arquette, Extreme Tiger, Karis, Neon Music, Veronica Yune, Bionic Viktoria Modesta, and more. This year's Halloween events are TBA.
Halloween Mourning Tours – Heritage Square (Oct. 26-27, 2019)
3800 Homer St., Los Angeles 90031
323-225-2700
Now in its 16th year, the Halloween Mourning Tours take place at Heritage Square Museum on Saturday and Sunday, October 26-27, from noon to 4 p.m. each day. On Saturday, learn about how Edwardians grieved their dead, the movement of Spiritualism and the lure of séances, a re-creation of Phantasmagoria, and the dangers of turn-of-the-century beauty. Sunday is more family-friendly – children ages 2 to 12 can play period games, make 19th-century inspired crafts, choose a pumpkin for the pumpkin patch (while supplies last), and trick or treat at each of the Heritage Museum's buildings. Admission is $20 for Adults, $15 for Seniors, and $8 for children 6-12. Free for children under 6 and Museum Members.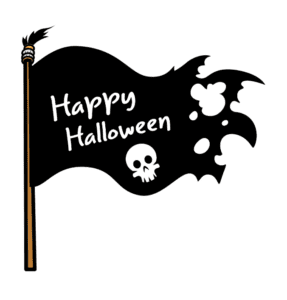 Marina Spooktacular – Marina del Rey (Oct. 26-27, 2019)
13650 Mindanao Way, Marina del Rey 90292
424-526-7910
Taking place Oct. 26-27 at Burton Chace Park in Marina del Rey, the Marina Spooktacular offers Halloween fun for the whole family. Daytime activities are kid-friendly, but when night falls at this two-day festival the park evolves into a field of frights with tours of L.A.'s only haunted pirate ships, recommended for brave souls age 13 and up. All-day activities include a scavenger hunt graveyard, a blackout maze of terror, trick-or-treating, Dia de los Muertos celebrations, DJ music, food trucks, and more. Other highlights include costume contests and cultural dances. Admission to the Marina Spooktacular is free.
Happy Harbor Halloween – Port of Los Angeles (Oct. 27, 2018)
425 S. Palos Verdes St., San Pedro 90731
310-732-3508
Happy Harbor Halloween welcomes the entire family to the Port of Los Angeles. Happy Harbor Halloween takes place from 11 a.m. to 2 p.m. at two locations: in San Pedro, along the Promenade on Harbor Boulevard between 3rd and 4th Streets; and Wilmington Waterfront Park on West "C" Street.
Kick off the day with a Halloween-themed Pet Parade from 10-11 a.m. (Halloween costumes are admired but not required.) Then from 11 a.m.-2 p.m., enjoy Happy Harbor Halloween, a free, family-friendly event that features a costume parade, music, arts and crafts, face painting, games, and fun for kids of all ages.
Sea Scare – Cabrillo Marine Aquarium (OCT. 27, 2018)
3720 Stephen M. White Dr., San Pedro 90731
310-548-7562
On Saturday, Oct. 27 the annual Sea Scare is washing ashore at the Cabrillo Marine Aquarium in San Pedro with lots of family-friendly thrills, chills and of course gills. Favorite attractions include the Trick-or-Treat Trail, Seaside Boardwalk, Sea Scare Party Zone and Skull Alley. Come in costume and join the masquerade of ghosts and goblins, it's sure to be a frightfully good time for the whole family! Online tickets are $7 for adults and $3 for children. Tickets at the door are $10 for adults and $5 for children.
Pumpkin Festival – Kidspace Children's Museum (Oct. 19-20, 2019)
480 N. Arroyo Blvd., Pasadena 91103
626-449-9144
Celebrating its 25th anniversary, the Pumpkin Festival is taking place at the Kidspace Children's Museum in Pasadena from 9:30 a.m. to 5 p.m. on Saturday and Sunday, October 19-20. The family-friendly event is hosted at Brookside Park, directly in front of the museum. The all-ages festival includes a petting zoo, pony rides, bouncers, carnival games and seasonal crafts. The kids can participate in a costume parade, make their own take-home fall crafts, enjoy face painting, and select pumpkins from the pumpkin patch. Parents will love the book and costume sale, and the tasty picnic treats. Entrance to the festival, parking and live performances are free. Tickets are available for purchase to enjoy activities and food.
Scarium of the Pacific (Oct. 26-27, 2019)
100 Aquarium Way, Long Beach 90802
562-590-3100
The annual Scarium of the Pacific is a spooktacular, educational Halloween event for the whole family. Special Halloween programs include the annual children's costume contest, creepy coloring contest, magic shows, underwater pumpkin carving, spooky storytelling, kooky crafts, and the eerie animals of the Great Hall. Scarium of the Pacific takes place from 9 a.m. to 5 p.m. on Saturday and Sunday, October 26-27. Admission is free with General Admission, and free to aquarium members. Members' guests receive 20% off admission. Admission is free for kids in costume!
DTLA Halloween Festival – Grand Hope Park at FIDM
FIDM Museum, Los Angeles 90015
213-624-1200
Children and their families living in Downtown Los Angeles are invited to the 11th Annual Halloween Festival, taking place from 5-8 p.m. in Grand Hope Park at the Fashion Institute of Design & Merchandising (FIDM). Enjoy face painters, bounce houses, arts and crafts tables, puppet shows, trick-or-treat doors, and more. This year, the kids will get to meet pirates, superheroes and fairies! Costumes are requested for children and optional for adults. Remember to bring a bucket or bag for candy. (Sorry, no pets are allowed.) Pre-sale tickets are $8 and $10 at the door. Tickets include all activities and snacks.
22nd ANNUAL LA CANCER CHALLENGE 5K: HALLOWEEN – UCLA CAMPUS
When: Sunday, October 20
Beginning at 7:30 a.m.
www.LACancerChallenge.com or call (310) 473-5121.
Over 2,000 sprinters and walkers wearing fun, merry outfits are expected to launch the Halloween season by bringing issues to light about pancreatic cancer at the 22nd Annual L.A. Cancer Challenge (LACC) 5K Walk/Run. Sponsored and produced by the Hirshberg Foundation for Pancreatic Cancer Research for over two decades, the Halloween-themed pledge drive will be hosted on the wonderful UCLA grounds where key research is performed at the establishment's labs.
The whole family is welcome to go to the LACC which incorporates a Fit Family Expo highlighting a wide assortment of Los Angeles' top merchants, Halloween celebrations, VIPs, live course amusement, pool prizes, silent auction and then more. The LACC offers children of any age magical and quirky fun with the Candyland Kids Zone with life-size decor including jumping castles and fun Halloween.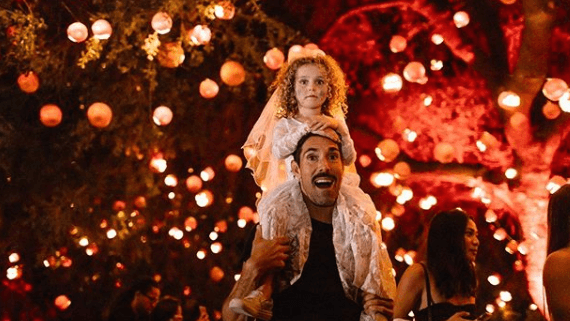 NIGHTS OF THE JACK –KING GILLETTE RANCH, CALABASAS
October 3 through November 3
October 3 – October 27: Thursday-Sunday, from 6:00pm – 11:00pm
October 28 – November 3: Monday-Sunday, from 6:00pm – 11:00pm
Tickets: www.nightsofthejack.com
Evenings Of The Jack is more than your conventional Halloween fascination. Immense grounds of complicatedly hand-cut and glowing pumpkins will invite guests as they clear their path through the half-mile trail around the farm. This year, in association with Nickelodeon, the occasion will include a unique SpongeBob SquarePants activation, which enlivens the most-loved SpongeBob characters and notable Bikini Bottom places through a lit up pumpkin show, also a Are You Afraid of the Dark? pre-show tent space to involve twisted amazements, alongside an augmented reality experience.
The grounds will likewise highlight a live pumpkin carver, gift shop, food trucks from some of Los Angeles' most most popular options, "The Spookeasy Bar" @ Nights of the Jack, which will serve traditional mixed drinks and specialty Halloween drinks, and huge amounts of other "Instagrammable" moments to appreciate!