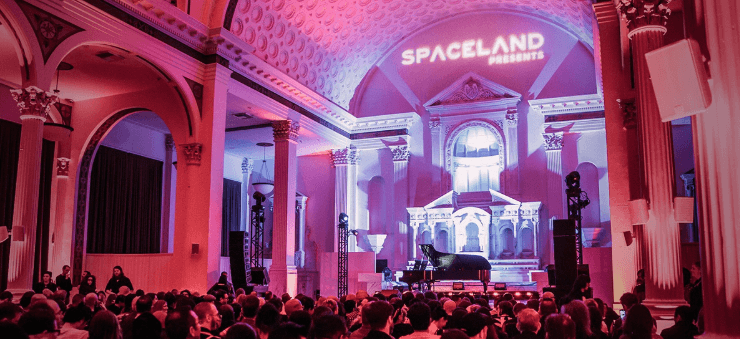 Live Nation Entertainment, the world's leading live entertainment company, has acquired Spaceland Presents, a longtime staple of creative programming and emerging music in Los Angeles.
The deal also includes the purchase of Spaceland's revered L.A.-area venues with the goal to maximize both companies' live entertainment offerings throughout Southern California.
One of L.A.'s most influential concert promotion firms, Mitchell Frank's Spaceland Presents produces and books talent for over 1,200 concerts and events yearly and is known for blending cultural institutions and landmarks with live musical performances at such locales as the Santa Monica Pier, the Los Angeles Natural History Museum and Echo Park Rising, among others.
Spaceland Presents, the operator and promoter to popular L.A. venues—The Echo, Echoplex and The Regent Theater—brings hundreds of local and national acts to Echo Park and DTLA annually. These popular Indy-centric venues will join Live Nation's growing portfolio of venues in SoCal including The Wiltern, Palladium, Observatory, Ventura Majestic Theatre, Soma, Fox Riverside and others.
"Live Nation brings added know-how, extensive resources, and worldwide experience to help expand Spaceland's growth," said Frank. "It  will substantially increase our bandwidth and support our ability to continue to advocate and promote the artists and music we care about through live music."
Ben Weeden, COO, Live Nation  Clubs & Theaters, said, "We're looking forward to helping them continue to be champions of artists on multiple fronts ranging from marketing to performance opportunities to help an artist grow from small 250-cap rooms to full potential, whether it's a 3,000-cap venue or arena. We are excited to have Mitchell and his team join the Live Nation family."