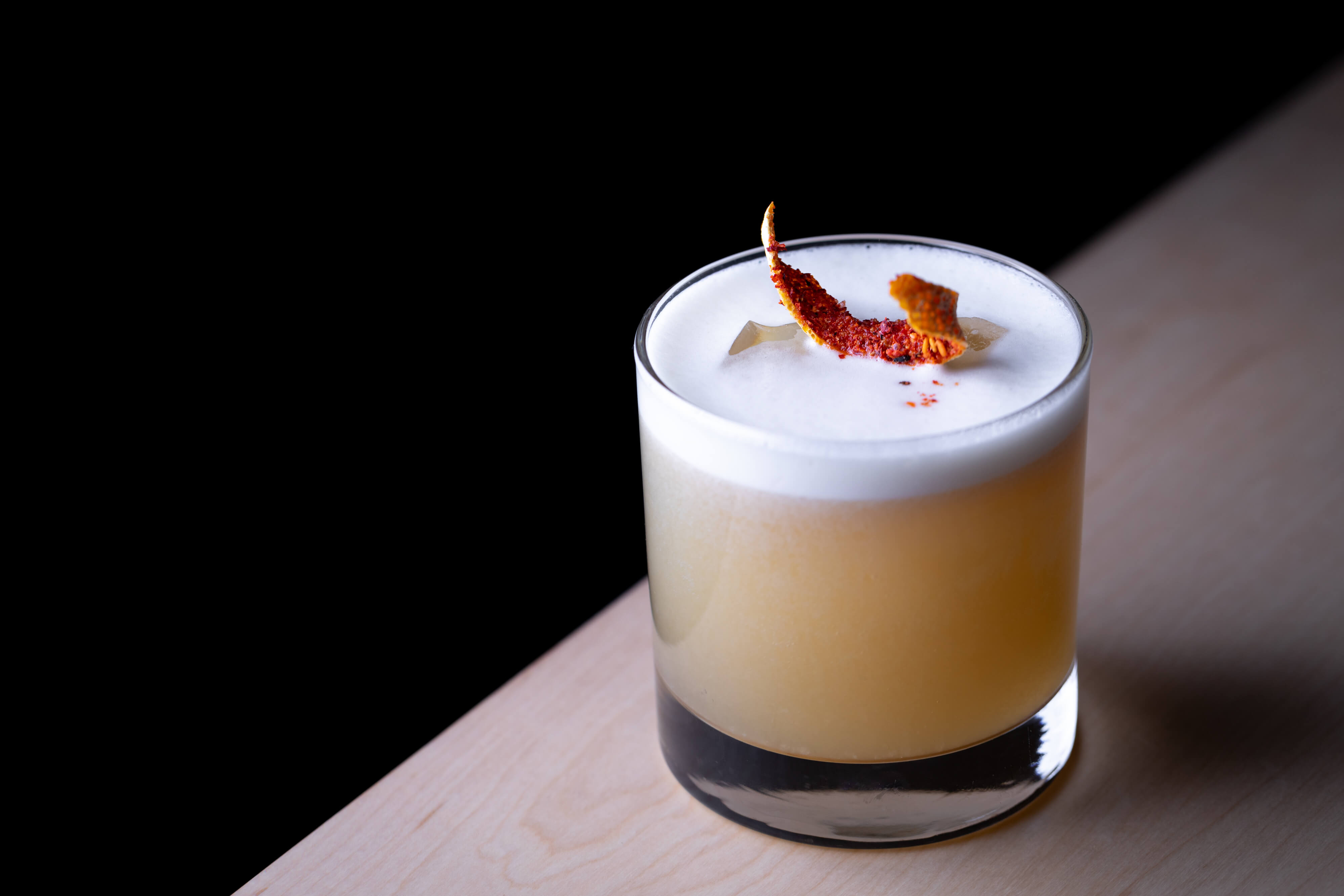 With their first anniversary just around the corner, DTLA's HATCH Yakitori + Bar raises their glass and kicks-off the celebration by introducing a cracking new Cocktail Bar!
Centrally located in DTLA's The Bloc, a vibrant, open-air metropolitan center with its own access to the 7th Street Metro Station, HATCH Yakitori + Bar is the vision of Owner-Partners Akarad "AK" Tachavatcharapa, Nara Latip, and Executive Chef Daniel Shemtob. These hip-hop jammin', globe-trottin', food and drink lovin' "Yakitori Boyz" created an urban nest for the burgeoning DTLA community and commuter's alike; an oasis to congregate, rejuvenate, and celebrate with progressive Japanese cuisine and unrivaled new Bar Program that includes handcrafted Cocktails, meticulously curated Sake List, select premium Japanese Whisky, and eclectic Japanese Beer Menu, poising HATCH Yakitori + Bar as a not-to-be-missed drinking destination among the ever-evolving landscape of Downtown Los Angeles. The new Cocktail Bar features seating for lucky guests to get a premium view of the bartenders working on their craft, while the standing side bar welcomes guests looking to stretch their legs after a long day sitting in the office. The man behind the bar, Bar Director James Fastiggi set off to shake and stir things up as he first embarked on a culinary journey to better understand Partner and Executive Chef Daniel Shemtob's menu. "I learned everything about the food before I even thought about the cocktails," says Fastiggi. "Comprehending the menu was key to developing the cocktail menu." With this epicurean education as his foundation, Fastiggi confidently moved forward to expand his knowledge on Japanese spirits, building the menu outward from his tutelage. "There is a Japanese twist to each of these cocktails, all of which beautifully compliment the overall Hatch Yakitori and Bar Menu."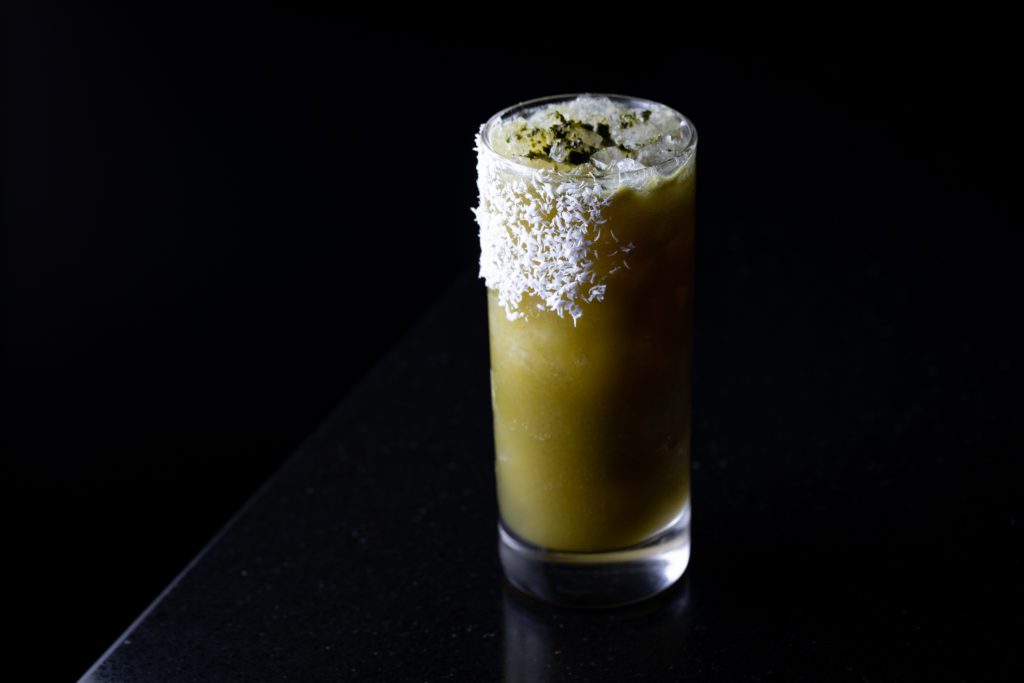 Paired with food or enjoyed on their own, eight thirst-quenching bangin' Cocktails are ready to drop, like the Matcha Highball made with Iwai Whisky, coconut lemongrass nigori, lemon juice, house-made honey syrup and matcha powder, or the Yuzu Sour offering guests a refreshing twist on a reliable standby, prepared with Iwai Whisky, yuzu liqueur, lemon juice, simple syrup and a fresh creamy egg white. The shocking pink For Goodness "Sake" receives its vivacious color from the splash of prickly pear juice, also featuring dry sake, Tito's vodka, lychee juice and pear syrup, while the sweet and spicy Mangorita is comprised of Lunazul Tequila, house-made mango syrup, agave nectar, lime juice, orange bitters, and serrano pepper. Guests will be too furious if they are too fast when drinking the Tokyo Drift driven by Kaiyo Whisky, Angostura & orange bitters, and magic sauce (a citrus laden elixir) developed by Fastiggi which was based on a savory sauce originally created by Chef de Cuisine Erick Cielo. The Rum Tum Tum begins with house-made tepache, a beverage of Mexican origins in which pineapples are fermented for seven days before spices are added, and then joined by Greenbar Spiced Rum, lemon juice, Demerara syrup and Angostura bitters. Intriguing as it is innovative, the Wassup Bae is made with Roku Gin, wasabi, cucumber, lemon juice, lemongrass syrup and charcoal salt rim. Says Fastiggi, "When a guest requests a drink outside of the box, the Wassup Bae is where I will direct them."
Finally, for those feeling adventurous or indecisive there is the Bartender's Choice, a special weekly cocktail crafted by Fastiggi to keep his creativity sharp and offer regulars something new.
HATCH Yakitori + Bar exclusively sources a myriad of Sake equally approachable for the sake novice and enticing for the sake connoisseur. Available on draft or carafe is the Bushido: Way of the Warrior, paying homage to the code of honor and morals developed by the Japanese samurai that stresses loyalty, self-discipline, and bravery. By bottle or carafe, the Junmai Sake selections are ready for guests to imbibe including the aromatic and ultra-dry Itami Onigoroshi: Demon Slayer, the light and mild Shintaro: Imperial Loyalist, the clean and crisp Joto Nigori, or the Hatch Organic brewed right here in California. The Ginjo style sake selection includes the delicately complex Gokujo: The Excellence, while AK is personally excited to introduce guests to the almighty Ryujin: Dragon God, noted for its vibrance and full-bodied flavor. Finally, Junmai Daiginjo, the highest caliber of sake categories begins with the award-winning Soto: The Outside, or the highly sought after Kitaya Kanasansui: Cold Mountain Water. Finally, for true aficionados, HATCH Yakitori + Bar offers guests a miracle with the Kimurashiki Kiseki: Miracle Sake, certified organic and produced under the supervision of Akimori Kimura, the pioneer of modern organic farming methods in Japan.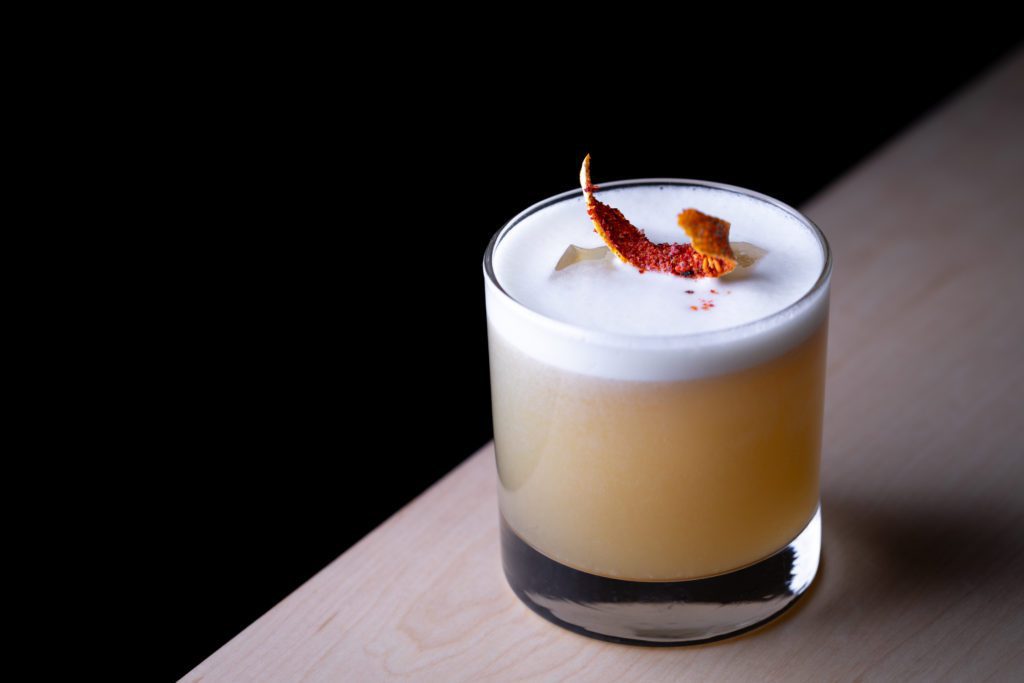 HATCH Yakitori + Bar also offers a new highly curated selection of premium Japanese Whisky, such as the Mars Iwai, with tasting notes of pear, quince, red fruits and vanilla.
Matured in the finest Japanese handmade mizunara oak casks, Kaiyo Mizunara Oak spends the last leg of their maturation at sea, the salt air and ebb and flow of the tides enriching the whisky. Named by Forbes as one of the "10 Japanese Whiskies To Try Now," the Akashi White Oak hails from Japan's smallest whisky distillery, where only two months out of the year are dedicated to whisky production.
Blended from whiskies matured in oak for 10 years, Yame Eight Goddesses 10 Yr is inspired by the mythical Yametsu Hime protector of the mountainous beauty of the Yame Region, home of the famed Kitaya Distillery.
Dubbed a 'worldwide blended whisky', Ichiro's Malt & Grain is comprised of whiskies from distilleries in Scotland, Canada, U.S.A., England, and Ireland, as well as young malt and grain whisky stock from the legendary king of Japanese distilling, Ichiro Akuto. HATCH prides themselves on being able to offer rare, high-end whisky, such as Ichiro's Malt Chichibu "The US Edition", a highly-limited single malt release made specifically for the US market from the extremely sought-after Ichiro Akuto Chichibu Distillery. Dry and honeyed with gentle oak spice and Tahitian vanilla, Mars Lucky Cat "Mint" Whisky is limited to less than 4,000 bottles, while the Mars Komagatake Limited Edition 2018 is aged entirely in Shinshu, the highest elevation of any distillery in Japan, creating a noticeable influence on this unique whisky's taste.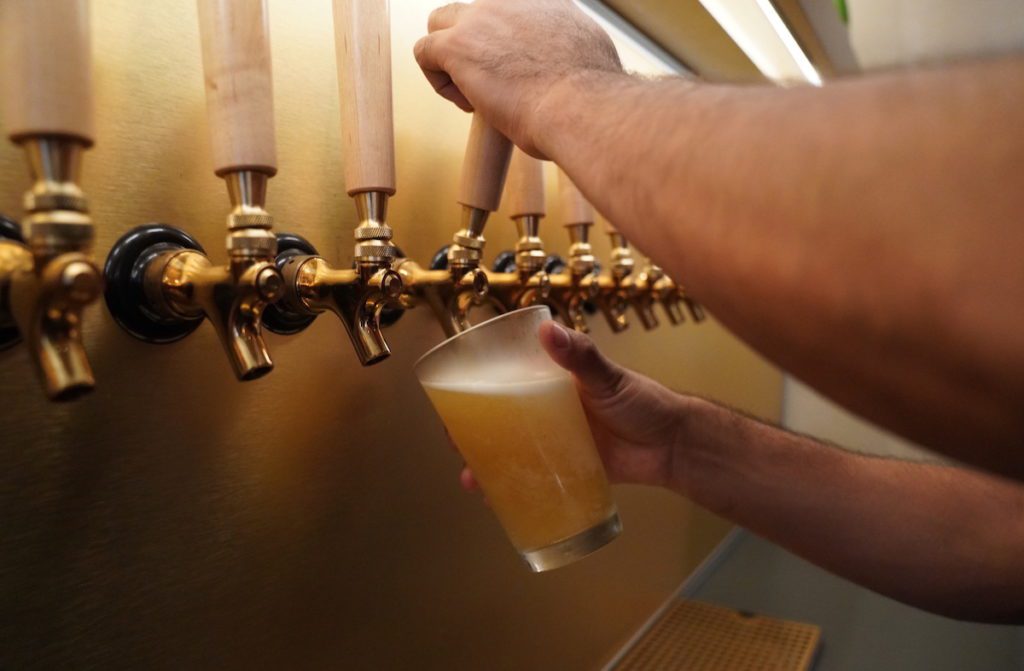 If Beer is more your brew, HATCH Yakitori + Bar has an array of beers on Draft: Asahi, Sapporo, Orion, and Kirin, as well as select offerings that may inspire guests to expand their tastes including Coedo Shiro Hefeweizen Wheat Beer, Samurai Blonde Ale, Delicious IPA, and the Cali Creamin' Vanilla Cream Ale. Two varieties from the Kyoto Brewing Company kick off the Bottle selections beginning with the Kyoto Matcha IPA, followed by the Kyoto Kuromame Black Soybean Ale. At 8% alcohol content the Hitachino Ginger Brew is not your Mama's ginger ale, although let us not forget its slightly herbaceous sibling, the Hitachino White Ale. Brewed from kintoki sweet potatoes, the award-winning Coedo Beniaka Sweet Potato Ale is earthy and rich, while the equally acclaimed Coedo Shikkoku Black Lager boasts an enchantingly smooth elegance. It's in the Can with the Yona Yona: Every Night Pale Ale, made with premium Cascade hops, and the Suiyoubi No Neko: Wednesday Cat White Ale is smooth enough to get guests through every day of the week. If Wine is the only way to wind down, there is selection of California Wines and one deliciously unorthodox Chinese wine. Adventurous minds are encouraged to inquire within.
There is no better companion to a cool libation than Happy Hour and Partner and Executive Chef Daniel Shemtob has pulled out all of the stops to deliver guests one solid hour of discounted gluttonous glory. Guests can enjoy Oysters, Chilled, Grilled, or Fried accompanied by ume mignoette, Sticks like Breast and Plum, Thigh & Miso, and Mushroom Party, or the Plates with selections such as the Black Karaage, with two day brined chicken thighs, squid ink, house pickles, grilled lime, and black ranch dip, or Miso Pork Spare Ribs, featuring slow cooked pork ribs, miso caramel, spice blend, and green onions. During this happiest hour, a selection of Drinks including Draft and House Sake, Wine by the Glass and Beer by the Glass will also be available at special prices.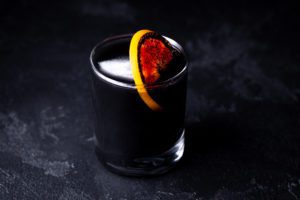 Whether your glass holds the liquid amber of Japanese Whisky, the aqueous ambrosia of a perfectly chilled Sake, or a meticulously crafted Cocktail, raise it high and give a mighty, "Kanpai!" to the bangin' New Cocktail Bar at HATCH Yakitori + Bar!
HATCH Yakitori + Bar is open for Lunch every Tuesday through Friday from 11:30 am to 2:30 pm, and for Dinner every Monday through Thursday from 5:00 to 10:00 pm, every Friday from 5:00 pm to 11:00 pm, every Saturday from 6:00 pm to 11:00 pm, and every Sunday from 6:00 pm to 10:00 pm. Happy Hour is every Monday through Friday from 5:00 pm to 6:00 pm. For more information or reservations, please visit www.HatchYakitori.com or call HATCH Yakitori + Bar directly at 213.282.9070.