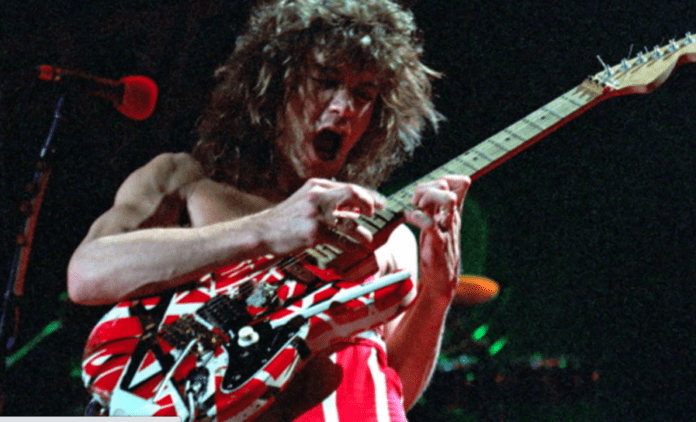 Eddie Van Halen, whose innovative and explosive guitar-playing kept his hard rock band  Van Halen at the top of the album charts for two decades, died Tuesday morning after a long battle with cancer. He was 65.
---
Advertisement
---
Van Halen's son Wolf announced the news:
"He was the best father I could ever ask for.

Every moment I've shared with him on and off stage was a gift.

My heart is broken and I don't think I'll ever fully recover from this loss,"

Wolf Van Halen tweeted.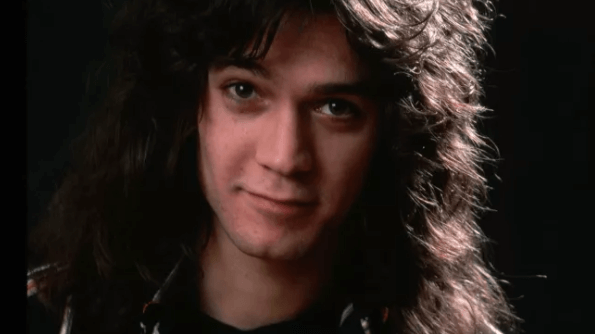 Born in the Netherlands and raised in Pasadena, Calif., Eddie founded Van Halen with his older brother, drummer Alex; the siblings were joined by singer David Lee Roth and bassist Michael Anthony, exploding after rocking gigs at such West Hollywood's Gazzarri's and the Starwood.
It was instantly apparent on Van Halen's self-titled 1978 debut album, that Eddie Van Halen was an instrumentalist to be reckoned with.
In Rolling Stone's 2015 poll of the 100 greatest guitarists — in which Van Halen placed eighth, between Duane Allman and Chuck Berry — Mike McCready of Pearl Jam wrote, "It sounded like it came from another planet… [I]t was glorious, like hearing Mozart for the first time."
The group's first LP, "Van Halen," though it climbed to only No. 19 in the U.S., would ultimately be certified for sales of 10 million copies.
---
Advertisement
---
Its next five multi-platinum albums all reached the top 10; "1984," released in its titular year, contained the band's first and only No. 1 single, the synthesizer-driven "Jump," and sifted another 10 million units.
Ongoing conflict between the guitarist and their front man Roth led the singer to split with the act after its wildly successful 1984 tour.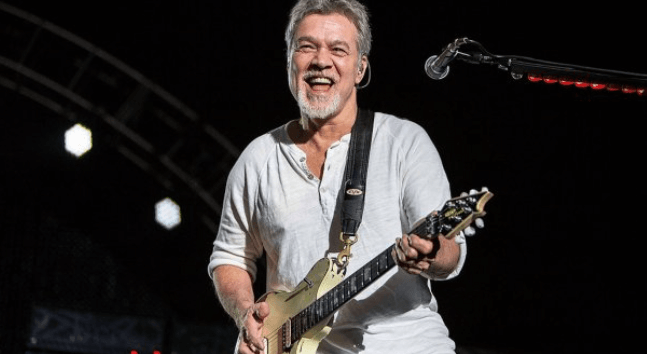 Van Halen found even greater sales after ex-Montrose vocalist Sammy Hagar replaced Roth. Between 1986 and 1995, the group released four consecutive No. 1 albums.
Eddie Van Halen was dogged by personal and health concerns that would intermittently interfere with his work in music over the course of the next decade.
---
Advertising
---
The onset of cancer — likely the result of heavy smoking — led to the surgical removal of part of his tongue in 2000.
Eddie Van Halen is survived by his second wife, the band's former publicist Janie Liszewski, whom he married in 2009, and his son.