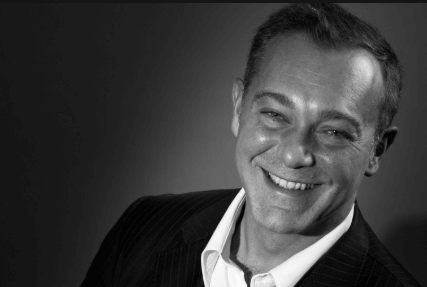 Since time passes so fast, and occasionally it's simply the correct moment for a change, and inspiration to truly pursue your dreams, Brice Jaunet made his own brand of watches following 15 years in the watchmaking business.
During those years as a watchmaker, he worked in both the world's biggest watchmaking circles, beginning with Richemont, where he worked at Cartier. He at that point worked for Baume and Mercier and proceeded with his profession globally at Raymond Weil. He in the end joined LVMH Group as Export Director for the Zenith brand, at that point as Vice-President International Marketing. He at that point expected the management of the brand in France.
Driven by a pioneering soul since early youth and the heritage of his granddad Jacques, co-founder of the NewMan brand in 1967, Brice has constantly fed the desire of breathing life into innovation.
So in 2012 he set out with a few Swiss architect friends to make a watch brand that mirrored his character, his considerations and his exploration. Brice Jaunet needed to make a wonderful and genuine yet reasonable timepiece.
His student days in Oxford, his energy for sport and his preference for travel give the Briston brand its lively, chic and quirky soul.


Created in 2012 by Brice Jaunet, Briston revives the codes of French elegance and infuses them with a British spirit. The founder reveals his recipe for success.
What was the original idea behind the concept of the Briston brand?
Brice Jaunet: Briston is a sporty-chic French brand that is unique because it makes use of a material deployed in the high-end optics industry: cellulose acetate. This material is made from 70% cotton flower and fibre so it is a natural, anti-allergic substance.
You have many years of experience working with major watchmaking brands. What do the Briston collections bring to the watchmaking market?
Briston brings a certain "freshness" to the watchmaking landscape with its distinctive qualities (a fusion of material and form), its beautiful craftsmanship and its positioning in the "premium" or "accessible luxury" part of the market.
How do you manage to blend the French and British styles at the design level?
It is true that our watches have a very special style that is undeniably French. I would not claim to be an absolute authority but there is a definite touch, a certain style that you encounter across all 8 Clubmaster models. The "British" aspect was mainly inspired by preppy and sporty chic styles that you especially come across in our communications, our sports and preferred styles. There is no particular direct inspiration, it is more a feeling and a vision.
Can you tell us about the GMT concept presented at Baselworld?
Six years ago, when we first started, our models were quartz watches. However, over the last 3 years, we have also been developing automatic mechanical models such as the Clubmaster Diver, the Iconic and this year a GMT. We have brought both the style and the Briston codes to these models as well as a "neo-vintage" look, and offer them as a limited series of 500 watches. The Clubmaster GMT Traveller is still one of the most affordable and most successful GMT watches on the market.
You have also entered the ladies' watch market with the Clubmaster Lady?
With the Lady and before that the Chic, we are responding to a definite demand. The Lady retains the spirit and the form of the Clubmaster but is resolutely small in size, a very feminine and elegant watch (24 mm). The idea was to create a small trendy watch like a small piece of jewellery which we have accessorised with different straps in mesh, nylon (NATO), leather and in double or single tour wrap-around versions.
How do you explain your success?
It is true that we don't need to feel ashamed about the success we have achieved (225,000 watches in 2018) and we are present in more than 50 countries with a total of more than 1,000 points of sale. Most of us at Briston have come from high-end watchmaking firms and we want to gradually develop our brand to a certain level of distinction.
What new products are you currently working on?
As in our Paris store, the Briston brand was conceived as a global lifestyle brand. We have some new ideas and even some proposals for diversification. But first things first, though this would obviously make sense, particularly through expansion to a network of retail stores.