From world-class food and wine, to history, hospitality, nature adventures, UFO's and more, Oregon's McMinnville is a Tourism 'Secret' that's about to explode.
McMinnville is a green, forestry oasis.  From their nature to their nuture.  From their food to their friendly faces.  Big city attractions with small town charm.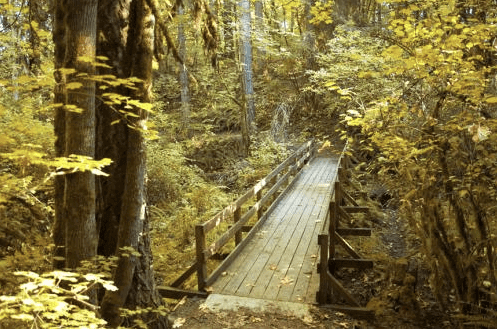 Relaxing, friendly and fun, McMinnville is all of those things, all wrapped into a quaint, artisanal bow.
---
Advertisement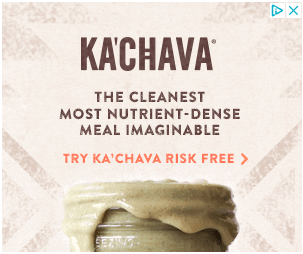 ---
Jeff Knapp is the Executive Director of their tourism.  He has the vibe of your favorite neighbor who wants to show you are the coolest things, and wields the power of a city with him.  Your perfect tour guide.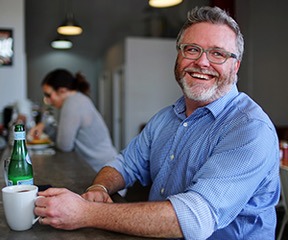 Sitting down for coffee and conversation in a "very Oregon" spot, the Mac Market.  It's a mixed-use work space that offers peace and quiet, along with artisanal coffee, sandwiches, cheeses, wine and more.  
---
Related:
This Portland couple has a musical passion for wine.  Taste it and you'll find out why
---
Jeff is from Wichita and moved to Oregon in 2003.  He has loved and studied wine and food and was looking for a career following his passions.  After managing a high-profile restaurant, he realized he loved connecting with the people, but the rest of it wasn't for him.
He was looking for community.
He was looking for an opportunity where his efforts would directly affect the people he was trying to help.
With a variety of skillsets and those two goals in mind, he found his answers in McMinnville and moved there in 2008.
"Midwest" friendly, with coastal Views

McMinnville has a lot going on.  This season, this year and over the next few years. Their community is aggressively growing and all of it's keeping him busy in the best of ways.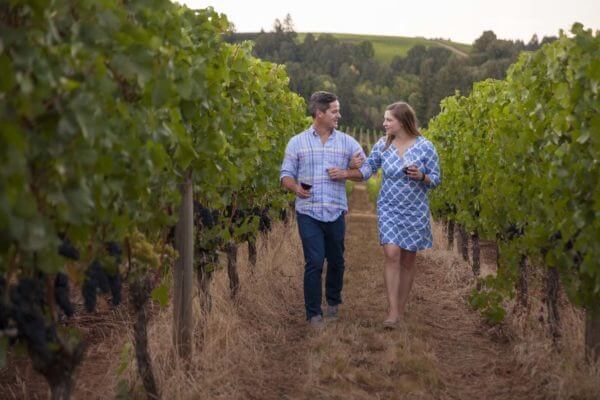 Most important is that McMinnville is an area he's fallen in love with over the 10 years; and over and over again he's getting to introduce this magical area to the world.
McMinnville is a Foodie destination
Portland is famous for its wine.  But the lesser-known areas (McMinnville, Newburg) are where the magic is for some people.  Wanna walk through a vineyard?  Wanna shake hands with the actual winemaker as you sip his or her wine?  There's dozens of options just a short drive away and nearly a dozen smaller tasting rooms in walking distance.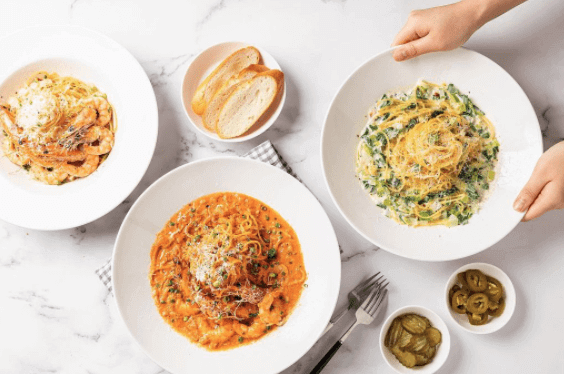 McMinnville may have a quaint reputation, but they're about to have Beverly Hills-style credibility.  An explosion of world-class restaurants with Michelin star chefs have made plans to lay out their linens in the area over the next 18 months.
---
Related:
Get a sneak peek at the Portland wine legend
---
While you can't make reservations yet, you should certainly put McMinnville on your list to visit.
McMinnville is perfect for adventures
Love good scenery?  Whether you prefer country or coast,  you're in the right place.  Just 10 minutes away from the coastal range down one turn and the country roads are perfect for  hiking, foraging mushrooms, riverbeds.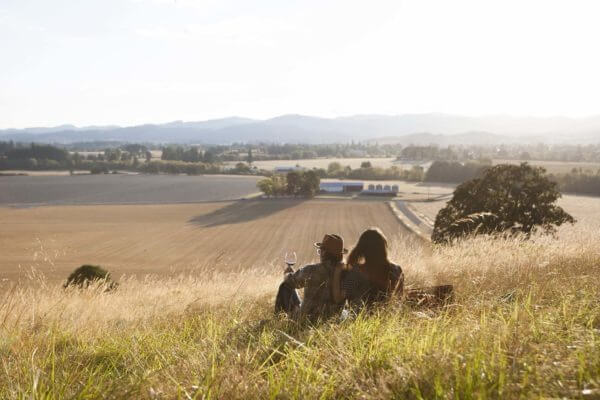 If you're into cycling, that's one of the area's hidden secrets.  This is one of the best places in the country to go gravel cycling.
Hmm…  Have a forestry adventure by day and enjoy a world-class dinner at night.
McMinnville is the Perfect Weekend Visit
It's no surprise that areas like Texas, Arizona and Northern California already love to visit.  It's an easy choice when your house is hot and humid; a quick hop on an airplane later you can chilling in comfortable cooler climates.
Says 'Dine Outside'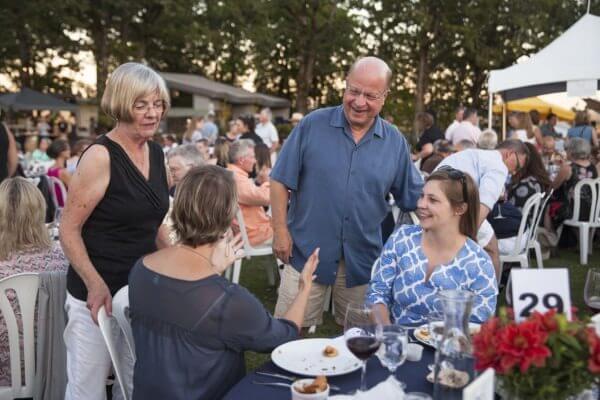 Starting in 2020 and every year from July through the end of October, the city shuts down their 3rd street every week for their festival.  That means Thursday through Sunday you can walk, dine, enjoy live music and overall just have a good time on 3rd street.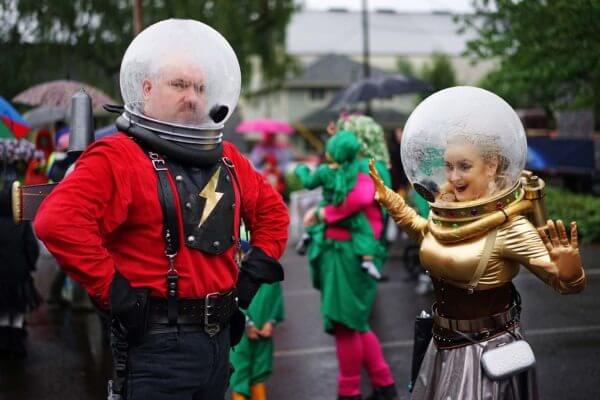 Here's a pro tip:
It's popular for weekend travelers to tag on the Monday of their weekend trip.  But remember, some restaurants typically are closed on Mondays.  So if you want that incredible culinary experience and you want a 3-day weekend, tag on Thursday instead.  Come a day earlier.
McMinnville has a Busy Future
As you're already learning about it, the city just invested in its infrastructure which means big opportunities for this sleepy, artist town.
But that's just it.  Where do we all sleep?
In addition to the restaurant explosion,  new bed and breakfast's are opening, venues are opening and events are filling the calendar.  The Atticus, Newburg Hill Inn, Newburg's The Allison Spa
Something for everyone.
The Air and Space Museum featuring Howard Hughes' infamous Spruce Goose.  The Wings and Waves Waterpark.  Home of the Blue Angels, the host to International Pinot Noir, and The UFO Festival attracts more than 15,000 people from around the world – everything from former military to acclaimed scientists to science fiction fans.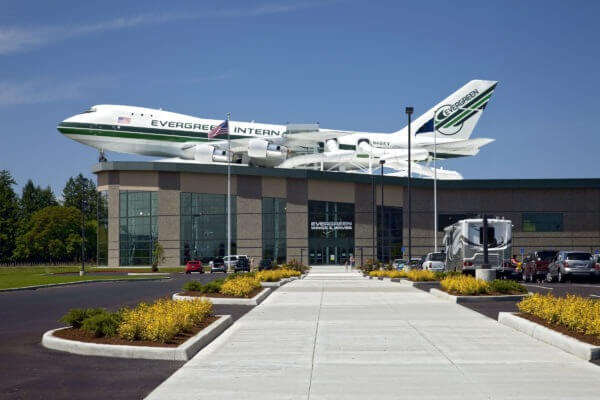 Read those back.  All of it.  That's all in one little (but growing hell fast) area –  this area.  Respect the history, have some fun, be free, fun and wacky, and enjoy life's most diverse and delicious offering.
Jeff enthusiastically nods and smiles:
"We're a secret.  But we feel like we're not."
Learn more about everything McMinnville has to offer here.