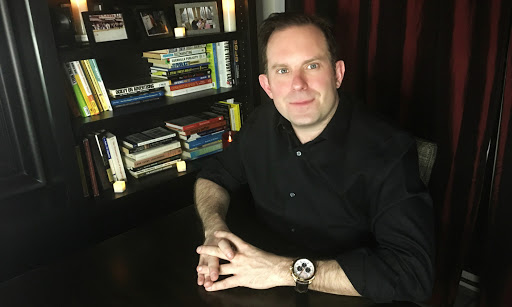 Sales is the life blood of your business. Without sales, it's pretty much impossible to stay in business and selling your goods or services is the central conversation for most businesses.
So many business owners see a lot of social media posts, "how to target xyz" and it ends up becoming confusing and overwhelming.
Even worse, after trying to interpret that social media post, you burn through your money trying this confusing method with no results other than a sour taste in your mouth.
Instead, here is some free advice that works consistently for me and my clients.
NO this isn't a "guru" column. I'm not a guru, I am a business owner like you, trying to offer you some help.
NO I don't have a course you can buy. If you like what I have to say, please consider buying a ticket to the next event or zoom that I speak at.
Too many of you business owners target your audience the wrong way… and it shows in your results (or lack of results).
On Facebook, don't get caught up in the audience manager. You're on the most advanced advertising algorithm on the planet, with machine learning so dynamic and consistent it turns people into conspiracists thinking Mark Zuckerberg is tapping their phone and listening to their conversations.
As a business owner, you need to leverage this.
Sure, you can try some general targeting if you're just getting started, but a broad audience will work almost just as well.
Instead of trying to target the perfect avatar (avatar: your ideal audience who you want to reach) with arbitrary demographic and psycho-graphic information, let your marketing creative content do the work for you.
For example, if you're talking about parents trying to sell them the next latest and greatest baby toy. Use your copy to call them out.
"Does your kid get bored of their toys?"
Do you think a NON-parent, is going to read any further than the headline?
Nope. Not very likely.
You can also do this with video and retarget people who have watched 3+ times of the video.
After a decade at this business, I understand facebook wizardry at it's finest.
Target your post at a broad audience until you have enough data to build your LLA (look alike audience) of action takers.
You'll pay lower CPM's, Facebook will optimize quickly if you have a large enough budget, and you'll almost always get better results quicker because you'll get more interactions from your ideal audience: parents. So here's a summary:
Aim your ads to target a broad audience
So here's a summary:
Write ad copy that hooks your correct audience
Set a budget and timeline that allows Facebook to do its job with their algorithm
Optimize for the RIGHT events (purchase, leads, opt-ins, etc.)
Let the campaign play out for at least 3-5 days
Create your look-alike audience (LLA) off of the data you pulled (you want 250 – 500 interactions)
Repeat.
This will build your ad account quickly and allow you to leverage the LLA power much faster which is where the real Facebook power is.
Remember, it's not about which audience fits into your demographic, it's about who in your audience takes the right actions that you want them to take and that is what Facebook is designed to search out.
If you have questions, reach out here:
Visit United Digital & Associates website
Visit United Digital & Associates Facebook
Joe Wehinger is the owner of popular boutique marketing firm United Digital & Associates.