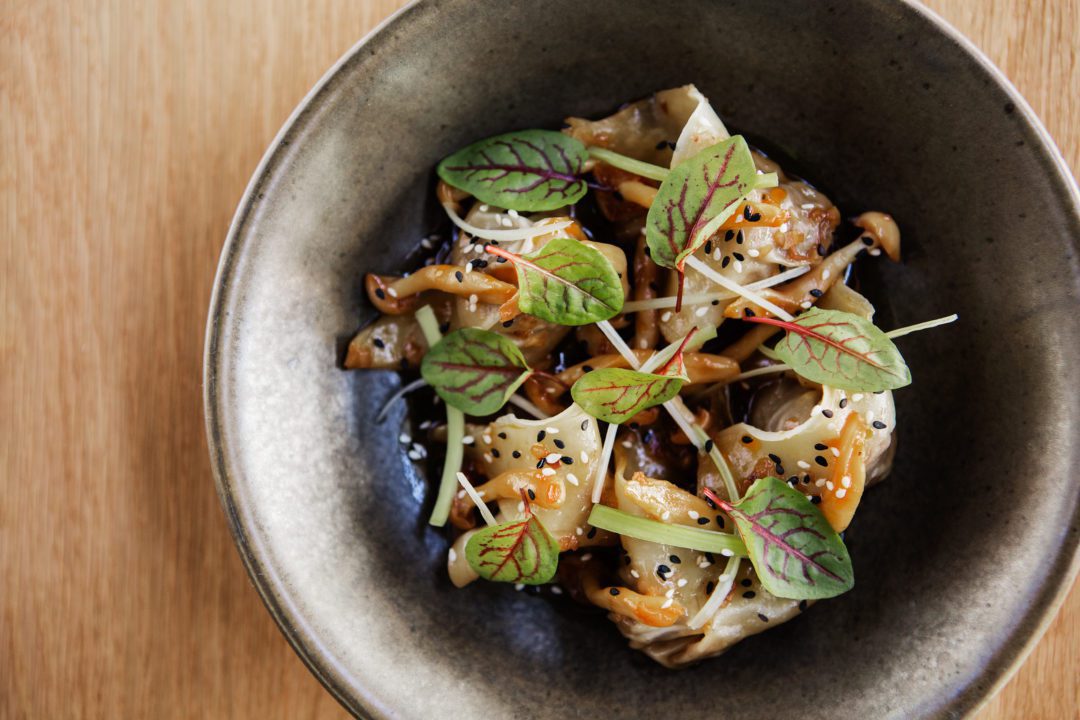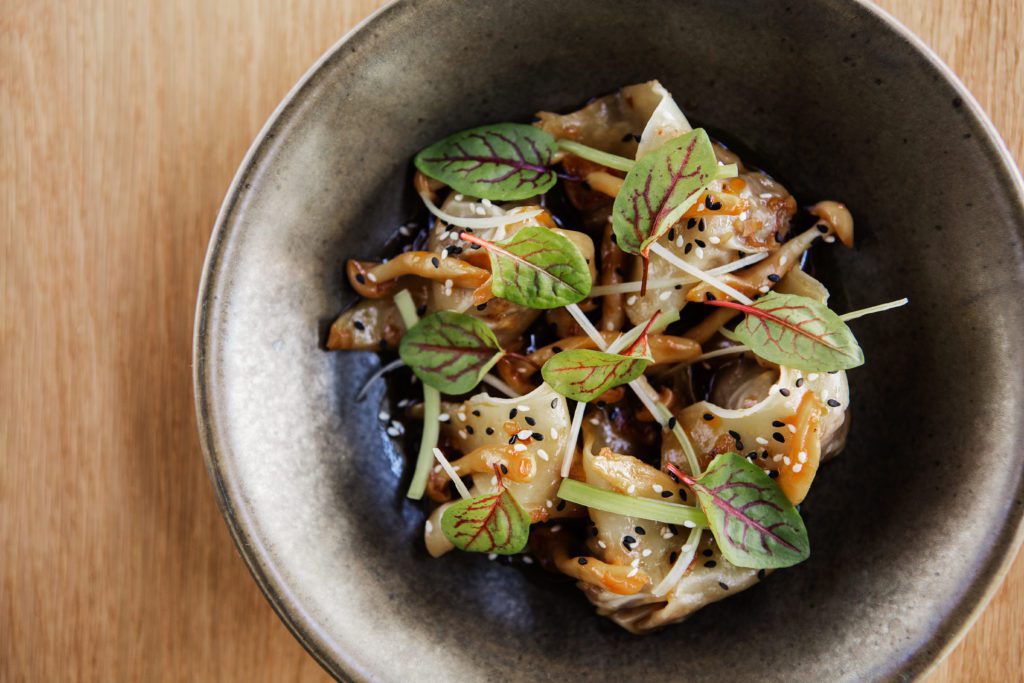 Bone Kettle:
Old Town Pasadena has welcomed Bone Kettle with open arms as brothers and Partners Eric Tjahyadi and Executive Chef Erwin Tjahyadi have transformed beloved Indonesian dishes into a modern dining experience that ignites the taste buds, creating a very unique and special place for Date Night. Guests can enjoy Executive Chef Erwin Tjahyadi'shomemade Bone Broth, using time-honored cooking techniques and fresh, ingredients reflective of Southeast Asian traditions, is made by boiling beef for 36 hours in filtered water with onions, garlic, ginger and a specific to Bone Kettle mix of dried spices; the Oxtail Dumplings made with oxtail, seasonal mushrooms, leeks, San Bai Su, or the Spicy Papaya Salad prepared with green papaya, mangoes, tomatoes, chili, cilantro, green beans, peanuts, and bay scallops adding just the right amount of zest for the perfect night. The sharable plates and unique desserts, along with Bone Kettle's specially curated Wine, Sake and Beer List, will nourish your mind, body and soul, making this your new go-toDate Night spot!
Bone Kettle is open for Dinner every Monday through Sunday from 5:30 pm to 9:30 pm; 67 North Raymond Avenue, Pasadena, CA 91103: 626.795.5702; www.BoneKettle.com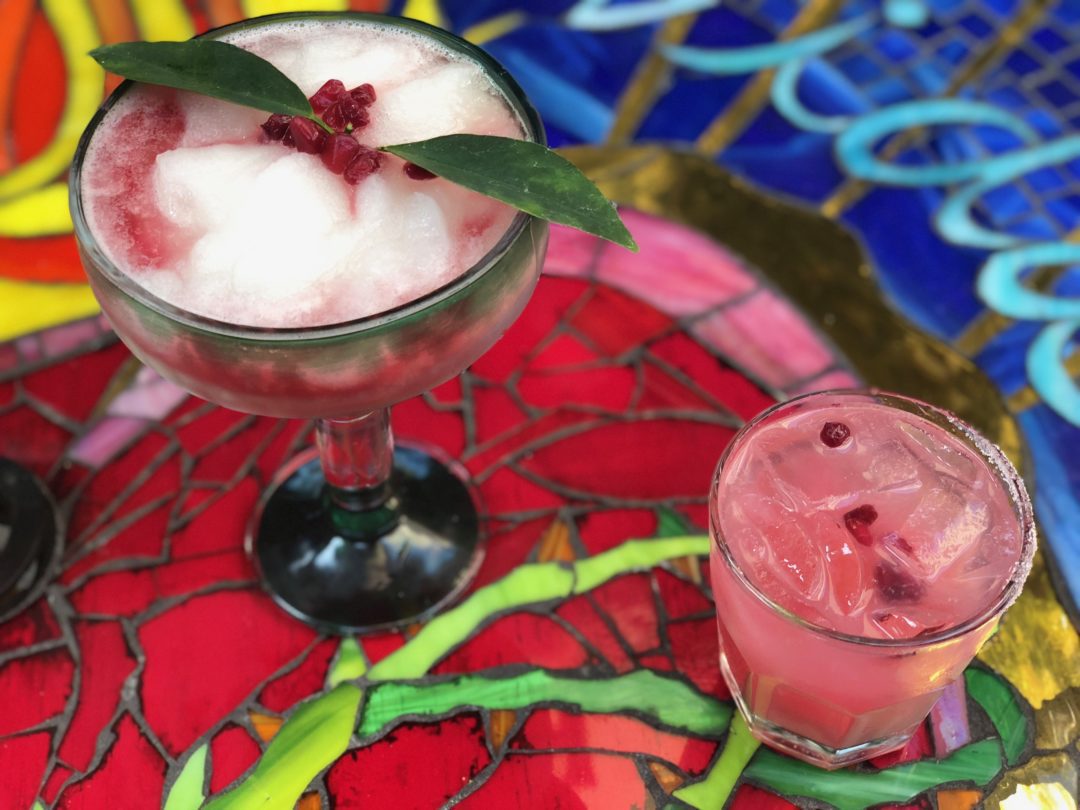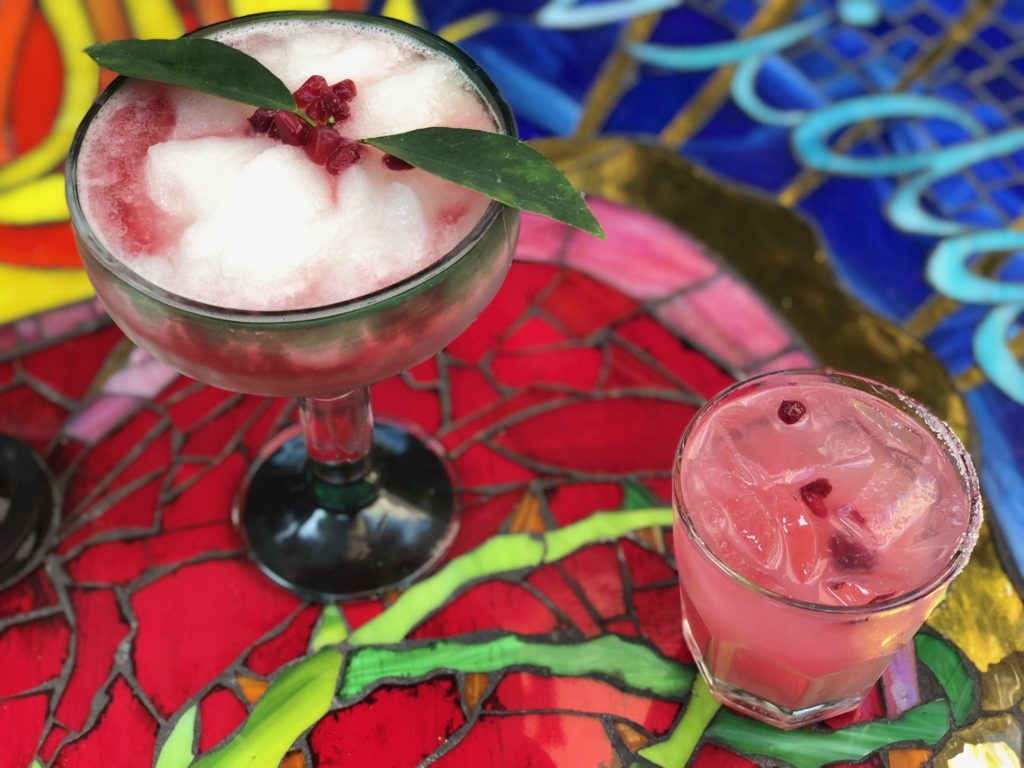 Casita Del Campo:
Legendary Casita Del Campo celebrating 57 years in Silverlake is colorful, artistic and the perfect setting for a Date Night in a cozy booth or in the Chimney Room by the fireplace. Delicious Fresh Fruit Margaritas, such as the Strawberry and Pomegranate Margaritas made with fresh lime juice, triple sec and tequila are the perfect treat to get you in the mood. Homemade Mexican fare like the Casita's Special; six delicious crispy mini tortillas topped with chicken, beef, beans, jack cheese, sour cream, and fresh guacamole, served with chopped tomatoes and peppers is served to share; the cheesy Enchiladas are prepared with a choice of protein or can be served vegan with a light tomatillo sauce, and theMahi Mahi is grilled and topped with red bell peppers, onions, cilantro, tomatoes and is served with white rice, black beans, and plantains made with love and perfect to enjoy over conversation. Casita Del Campo's atmosphere will take your Date Night to the next level, not to mention, the music will bring just the right amount of fun to spice up any night!
Casita Del Campo is open every Sunday through Wednesday from 11:00 am to 11:00 pm, every Thursday from 11:00  am  to  12:00  Midnight,  and  every  Friday  and  Saturday  from  11:00  am  to  2:00  am;  1920  Hyperion Avenue,  Los  Angeles,  CA  90027; 323.662.4255; www.CasitadelCampo.net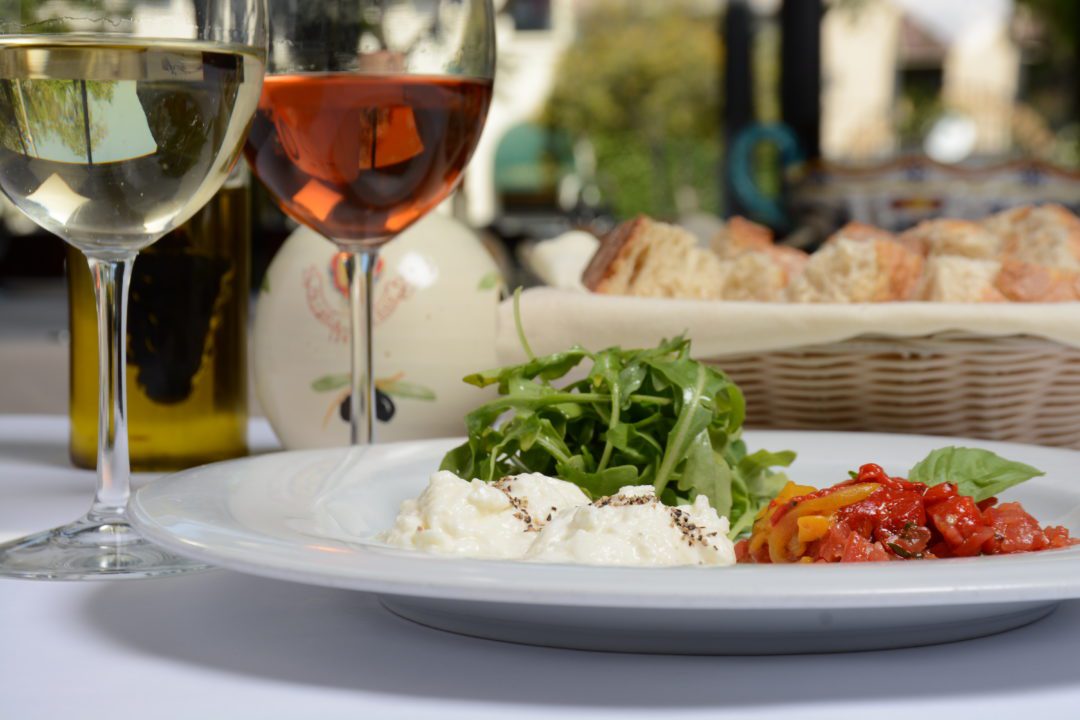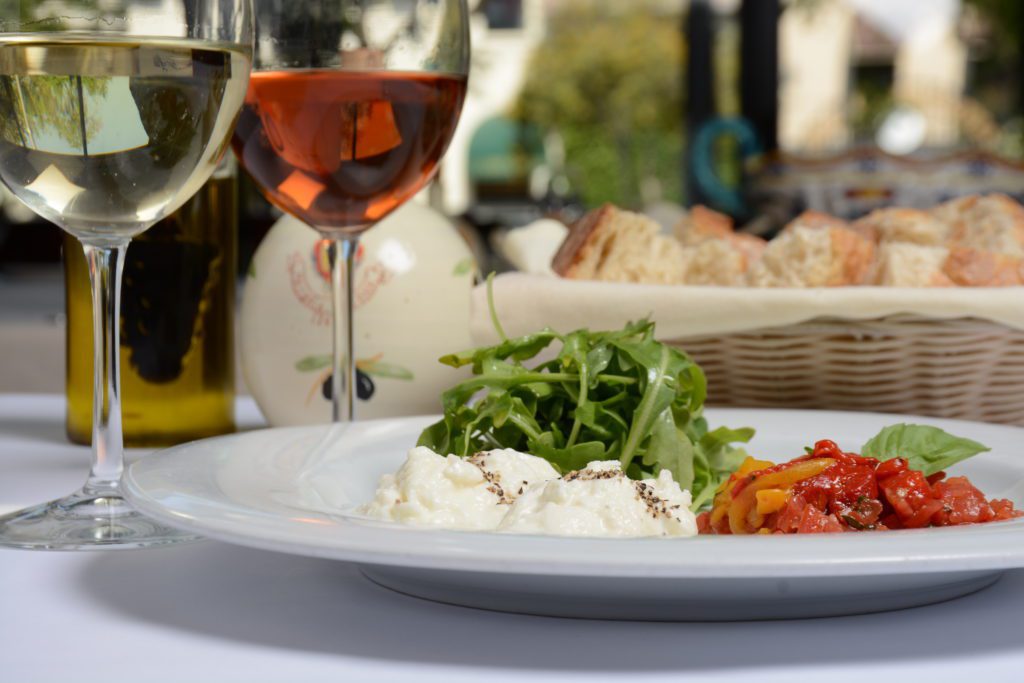 Celestino Ristorante:
A true Pasadena staple, Celestino Ristorante, is the epitome of where to go to impress a date. The perfect combination of Old School flare with just the right amount of Pasadena sophistication, this Drago establishment has you covered with delectable Wines from Italy, as well as authentic and highly regarded Italian cuisine from Owner and Executive ChefCalogero Drago. Whether you begin with the Prosciutto & Melon or the Jumbo Scallops, be sure to also enjoy one of Celestino Ristorante's Homemade Pastas like the Spaghetti Alla Vongole, spaghetti with clams, or go for the delightful Risotti Porcini e Mascarpone, risotto with porcini mushrooms and Mascarpone cheese, and do not forget to leave room for the Cannoli and an Italian Grappa to make this Date Night one for the books!
Celestino Ristorante is open for Dinner every Monday through Thursday from 5:30 pm to 10:30 pm, every Friday from 5:30 pm  to  11:00  pm,  every Saturday from 5:00 pm to  11:00  pm, and  every  Sunday  from 5:00 pm to 9:45 pm; 141 South Lake Avenue, Pasadena, CA 91101; 626.795.4006; www.CelestinoPasadena.com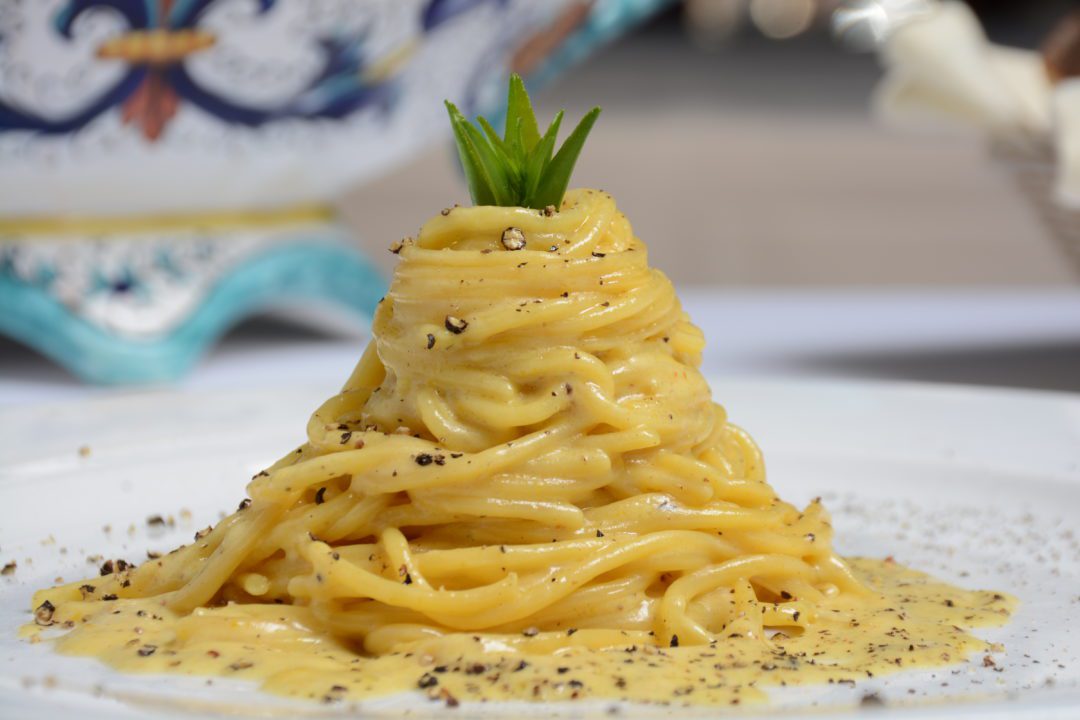 Culina & Vinoteca: Four Seasons Hotel Los Angeles at Beverly Hills
Make it a night in Beverly Hills and impress your special date with a modern Tuscan meal from Chef de Cuisine Luca Moriconi at Culina & Vinoteca located in the Four Seasons Hotel Los Angeles at Beverly Hills. Chef Luca will take you on an Italian getaway through his masterpieces beginning with the Antipasti with choices such as the Cozze al Proseccocomprised of black mussels, Prosecco, garlic, tomato, parsley and grilled ciabatta to ignite the fire on this "Buona Notte." Continue to impress with an assortment of house-made pasta, such as the understatedly refined Gnocchi alla Sorrentina prepared with San Marzano tomatoes, basil, and buffalo mozzarella, or the robust Tortellini Lucchesi served with roasted beef and prosciutto stuffed pasta, thyme, and braised beef sugo. Continuing on to the Secondi, where Chef Luca offers a multitude of proteins from the land and sea, such as the Baccala Ripassato, a dish that centers on fried and braised salted cod filets in an escarole and leek stew with San Marzano tomatoes, shallots and garlic, or the Cinghiale in Umido con Polenta prepared with braised wild boar, polenta Gialla, black olives, Piave Vecchio, and Taggiasca olives. Finally, indulge your date and your inner cheesemonger by enjoying the Quattro Formaggi with mozzarella, Gorgonzola, Pecorino, Taleggio, and San Marzano tomatoes. All of these unique and addictive dishes pair perfectly with the incredible and worldly wine selection that Culina & Vinoteca offers, making this Beverly Hills meets an Italian dream night very real.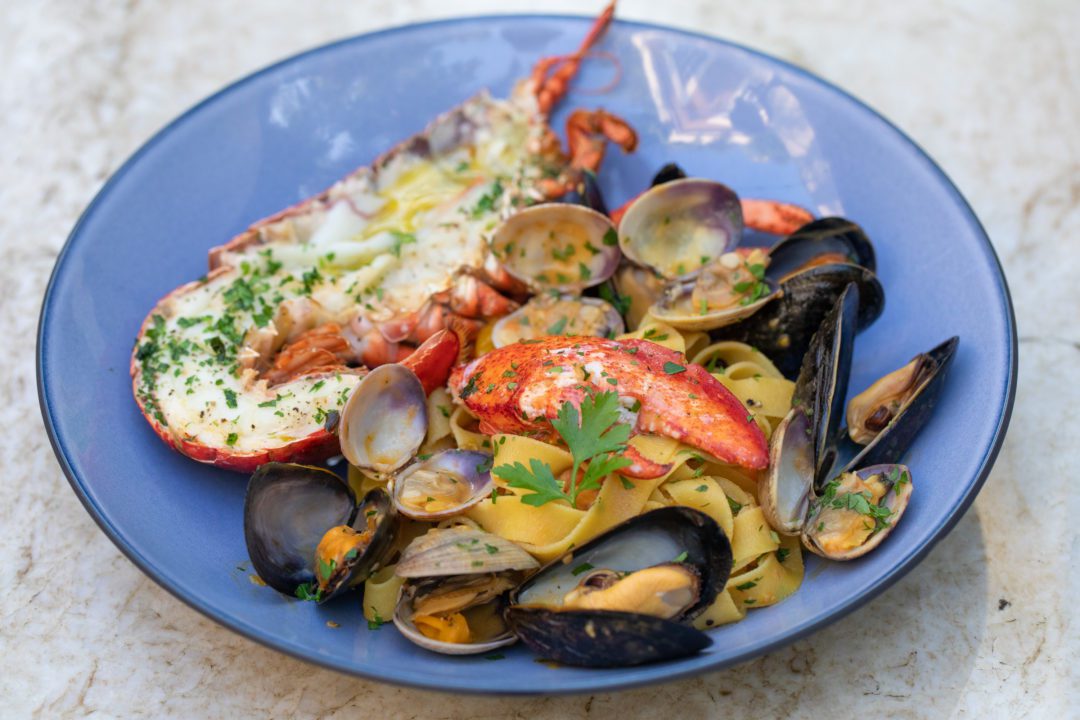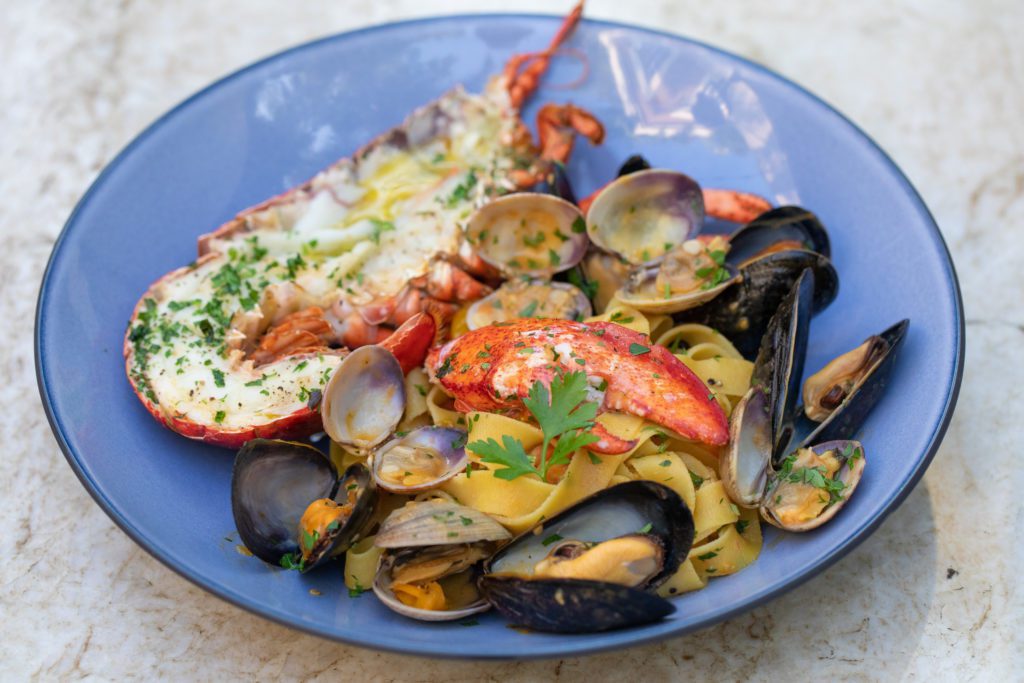 Culina & Vinoteca is open for Dinner every Sunday through Wednesday from 6:00 pm to 10:30 pm, and every Thursday through Saturday from 6:00 pm to 11:00 pm; 300 South Doheny Drive, Los Angeles, CA 90048; 310.860.4000; www.CulinaRestaurant.com
HATCH Yakitori + Bar:
Make it a yakitori night and opt for a modern izakaya experience that celebrates creativity and quality at HATCH Yakitori + Bar in Downtown's Financial District. Partner and Executive Chef Daniel Shemtob brings a fresh take on Japanese cuisine to excite and make Date Night memorable in more ways than one. Dive into dinner with your date and try the unique and zestful Beef Tongue Gyoza, a slow braised beef tongue with herbs and special XO sauce, or get cheeky and cuddly over an order of a Half Dozen Oysters, prepared Chilled, Grilled or Fried. HATCH Yakitori + Bar's signature Sticks are also a must try with choices like the Organic Jidori Chicken Heart, Chicken Breast and Shiso or Seared Ahi Belly among many other incredible pairings! Date Night should be lavish just like the sharable Half Maine Lobster with house pickles, micro cilantro, key lime, tomato, Japanese chili sauce and onigiri rice, or savor the 18 Day Aged Rib Eye, Aspen Ridge beef steak, wasabi mash, potato three ways, and mustard tare. Cocktails are the perfect accompaniment to this Date Night adventure with the Matcha Highball made with Iwai whisky, coconut lemongrass Nigori, lemon juice, honey syrup and matcha powder, or the For Goodness "Sake" prepared with dry sake, Tito's vodka, lychee juice and pear syrup. Finally, to end the perfect evening savor the sweetness with the Yuzu Panna Cotta made with yuzu kosho, pickled pear and honey dust. HATCH Yakitori + Bar will soon become a regular Date Night for you and your sweetheart!
HATCH Yakitori + Bar is open for Dinner every Monday through Thursday from 5:00 pm to 10:00 pm, every Friday from 5:00 pm to 11:00 pm, and every Saturday through Sunday from 6:00 pm to 11:00 pm; 700 West 7th Street, Suite G600, Los Angeles, CA 90017; 213.282.9070; www.HatchYakitori.com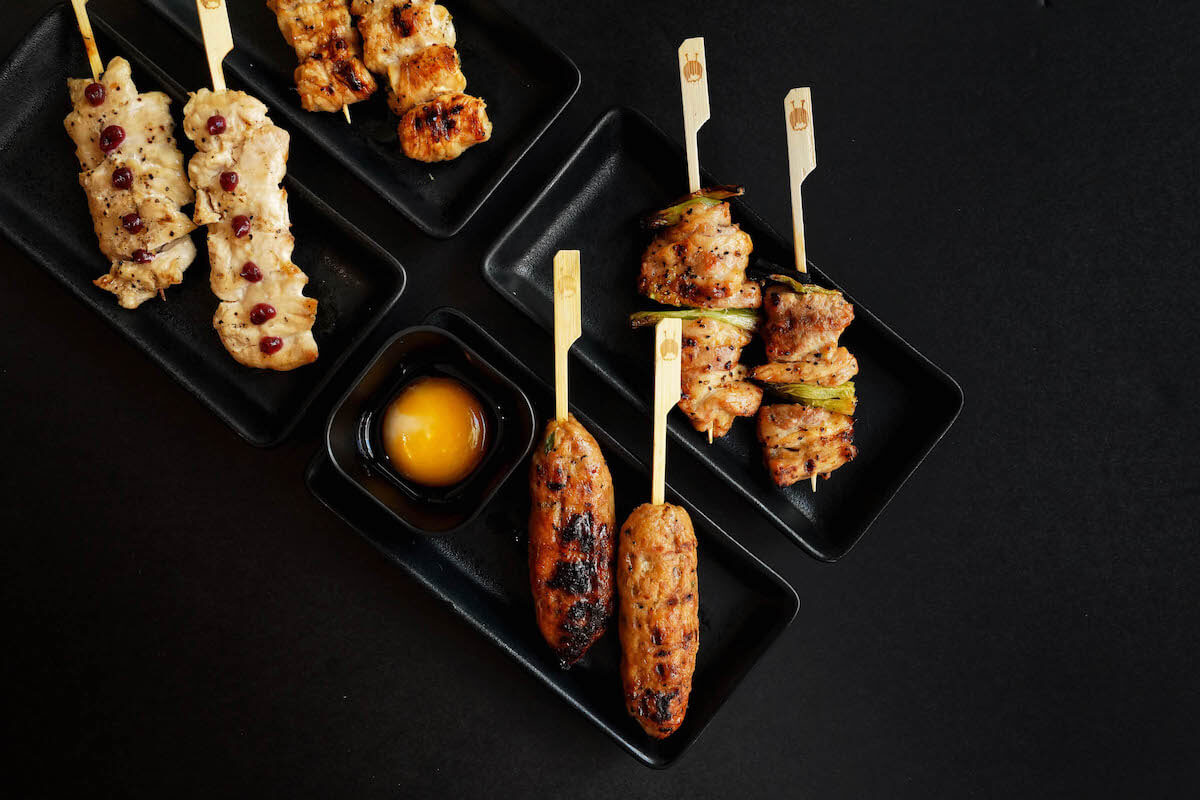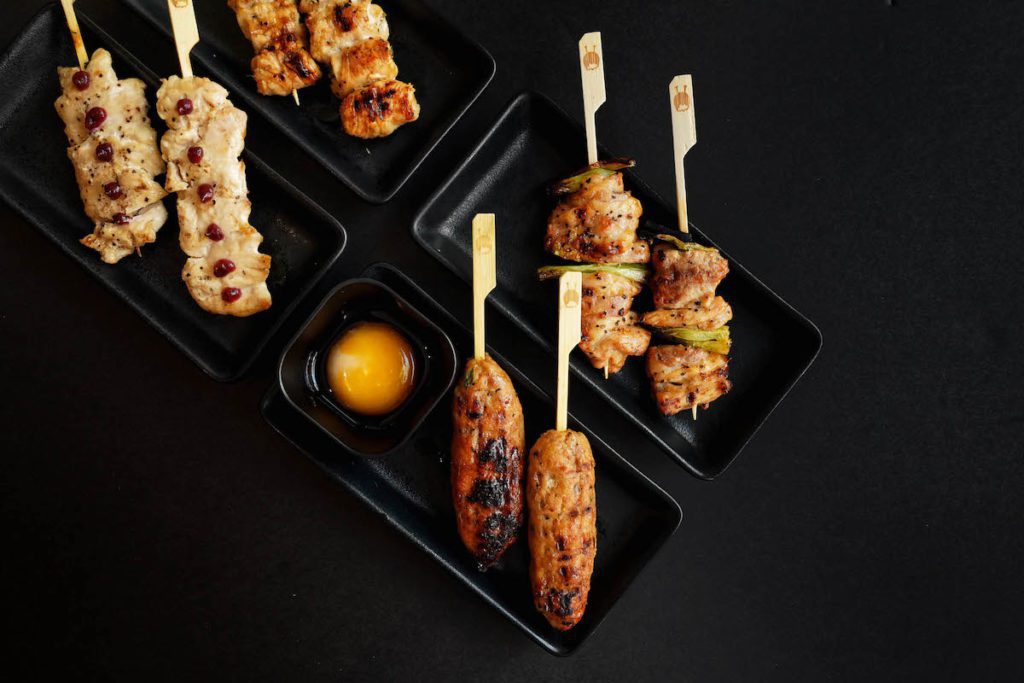 Mi Piace:
Head to an Old Town Pasadena classic, Mi Piace, where modern Italian cuisine takes reign in this contemporary, yet homey establishment. The food will delight so take your time and start the evening off with the Escargot, prepared with imported Burgundy Escargot baked with Pernod liqueur, garlic, shallots, fresh parsley and herb butter, served with grilled Ciabatta crostini, or opt for the Cozze con Chorizo, steamed Prince Edward Island black mussels topped with Pamplona Spanish Chorizo, cherry tomatoes and lobster cream sauce. Continue the extravagance with the Osso Bucco di Vitello to share, a 16-ounce slow braised veal shank served with mushroom risotto, or try one of the handmade pastas such as the Pork Ragu Papperdelle made with a slow-braised Moroccan spiced pork ragu and topped with homemade lemon zest ricotta and a touch of Fleur de sel. The Cocktails are not to be forgotten with the sweet and savory Oi'Pas, made with vodka, St. Germaine, strawberry preserves, rose orgeat and fresh lemon juice. Just when you think the night could not be going any better, end an evening of Italian fun with a Chocolate Soup, Mi Piace's signature bittersweet Belgian flourless chocolate soufflé served with a side of Chantilly cream. Vita Amorosa!
Mi Piace is open every Monday through Thursday 11:00 am to 11:00 pm, every Friday from 11:00 am to 12:00 midnight, every Saturday from 8:00 am to 12:00 midnight and every Sunday from 8:00 am to 11:00 pm; 25 East Colorado Boulevard, Pasadena, CA 91105; 626.795.3131; www.MiPiace.com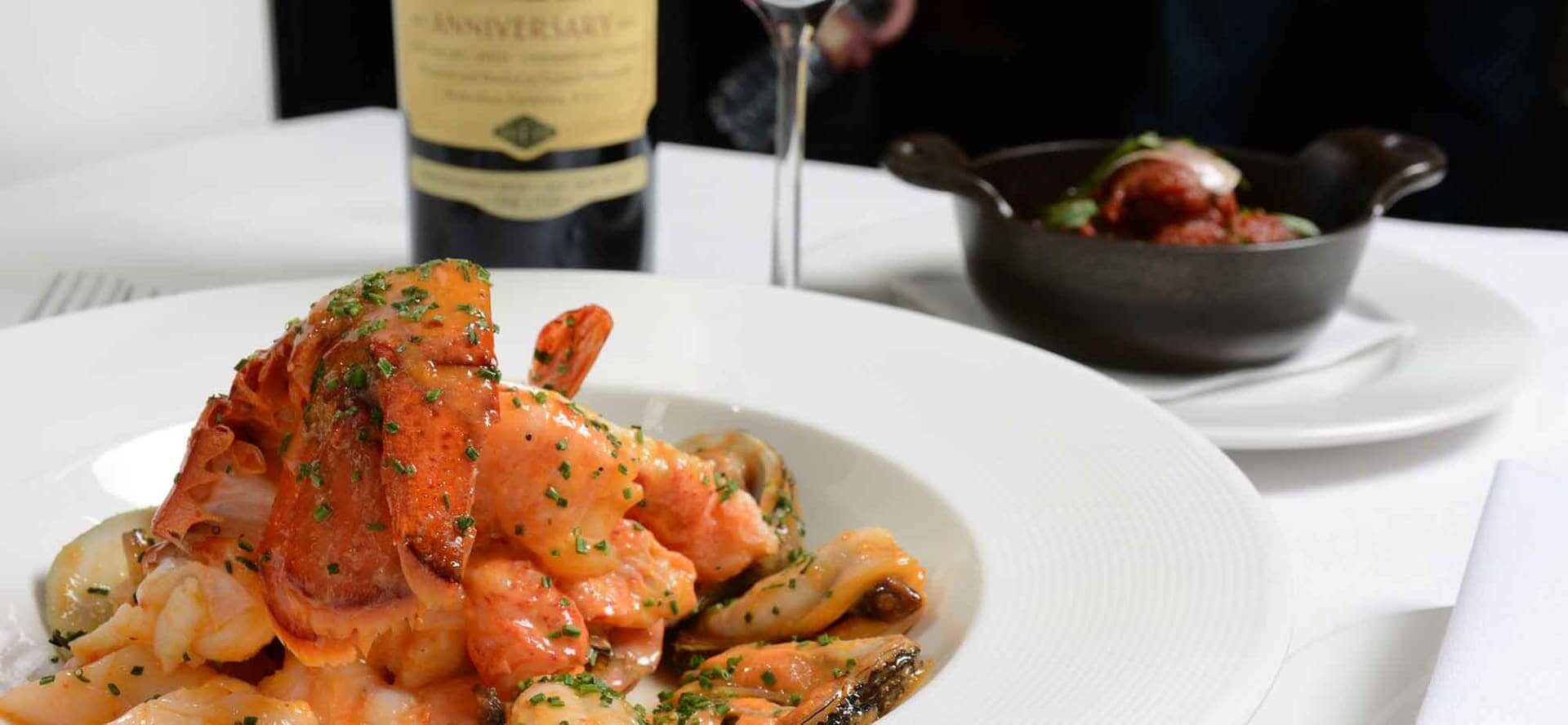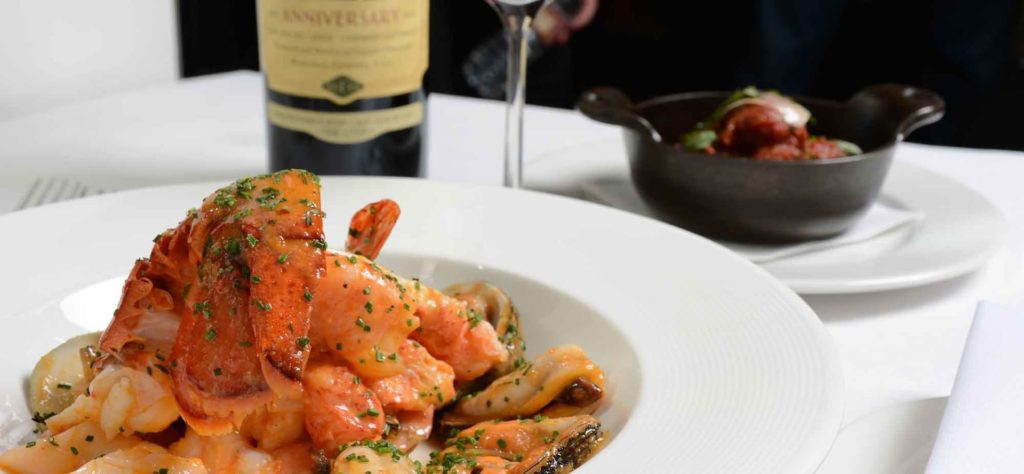 Preux & Proper:
Bringing Southern hospitality to Los Angeles, Owner Joshua Kopel and Executive Chef Sammy Monsour have created a heavenly haven right in the middle of Downtown Los Angeles, which includes two open window dining areas and a beautiful and lively bar. Start this Southern adventure off with the Chicken Liver Pate with Knob Creek whiskey, bacon fat, house piccalilli relish, creole mustard seeds, served with a baguette, or the tasty Squash Blossom Chile Relleno prepared with Humboldt fog, midnight bean succotash, cornmeal crust, and pumpkin seed mole. Preux & Proper also offers sharable Southern plates such as their signature Dungeness Crab Hushpuppies made with house-bourbon barrel-aged green hot sauce, boil spice and charred poblano butter, or make the night really authentic with the Cast Iron Seafood Gumbo Pot served with Louisiana crawfish, tiger prawns, Willapa Bay oysters, PEI mussels, rice and tobacco leeks. Delight and sip on Beverage Director Kassady Wiggins' Handcrafted Cocktails such as the classic P&P Old Fashioned – 110 Proof, P&P Makers Mark, organic cane sugar and bitters. Laughing over cocktails and savoring Southern fare is truly all you need for a great date, but do not forget to finish off this perfect Date Night with Preux & Proper's famous Beignets for that final touch of sweetness!
The Preux & Proper Dining Hall is open for Dinner every Thursday from 6:00 pm to 12:00 Midnight, every Friday and Saturday from 5:30 pm to 12:00 Midnight, and every Sunday from 4:00 pm to 9:00 pm. The Preux & Proper Barroom is open every Monday and Tuesday from 4:00 pm to 10:00 pm, every Wednesday through Saturday from 4:00 pm to 12:00 Midnight, and every Sunday from 4:00 pm to 9:00 pm; 840 South Spring Street, Los Angeles, CA 90015; 213.896.0090; www.PruexandProper.com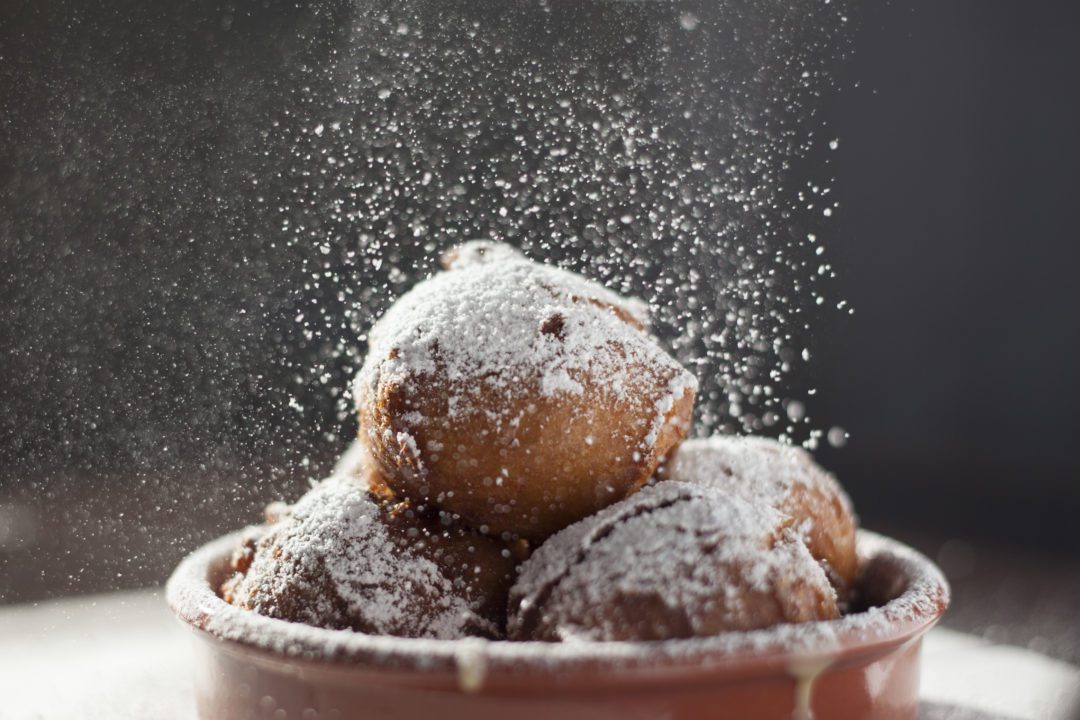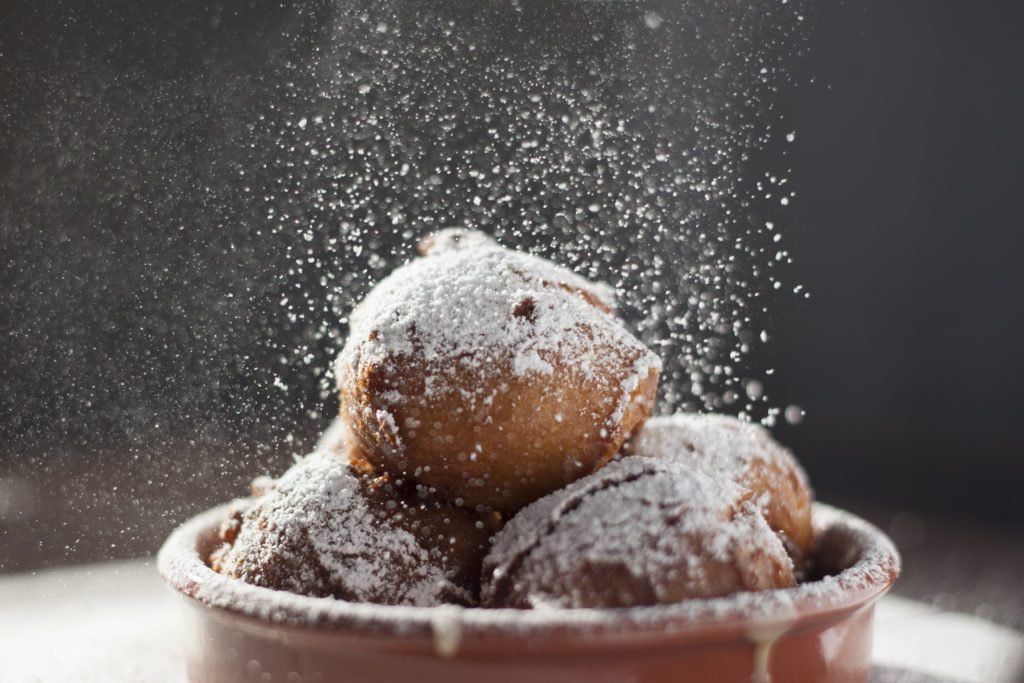 The Raymond 1886:
For over 40 years, the iconic Craftsman Cottage that is The Raymond 1886 has been delighting diners with both its delicious dishes and refined Old-World charm. There are three beautiful patios; the South Patio with an especially cozy fireplace; the Main Dining Patio, and the Wisteria Patio that each offer a perfect dining experience for a lovely Date Night. Soft lighting, warm flames and a delicious new menu from new Executive Chef Jon Hung include Micro Farmed Oysters with champagne mignonette; Roasted Chicken withcreamy truffle polenta, Maitake mushrooms, fried capers and preserved lemons, or the house favorite Strozzapreti prepared with a short rib ragu and citrus gremolata. Executive Chef Hung's real-life and professional partner new Pastry Chef Alexa Clark could not be any sweeter and her Peanut Butter Mousse with Nutella cremeux, honeycomb, cinnamon condensed milk and lime gel is an absolute must. Any selection from the mouthwatering new menu will pair perfectly with one of 1886's Handcrafted Cocktails, so try The Forbidden Peach prepared with Cognac, peach purée, peach bitters and rosemary simple syrup, or sip and savor a special selection from the Wine List, making for one truly memorable Date Night at The Raymond 1886 in Pasadena!
The Raymond 1886 is open for Dinner every Tuesday through Sunday from  5:30  to  10:00  pm. 1886 is open every Tuesday through Thursday from 11:30 am  to  12:00  Midnight, every  Friday  and  Saturday  from  11:30  am  to  2:00  am, and on Sunday from 11:30  am  to  12:00  Midnight; 1250 South Fair Oaks Avenue, Pasadena, CA 91105; 626.441.3136; www.TheRaymond.com