Make This Mother's Day the Most Memorable: Brunch, Lunch, Dinner & Drinks.
Mom deserves an amazing day and lucky for you, we have so many ways to help you make that happen.  Drinks.  Flavor.  Big laughs.
Here we go!
---
Advertisement
---
ARTH BAR + KITCHEN: 
This Mother's Day come celebrate, sip and savor with Mom at Arth Bar & Kitchen's Mother's Day Mimosa Lunch, by enjoying $15.00 Bottomless Mimosas with purchase of any food!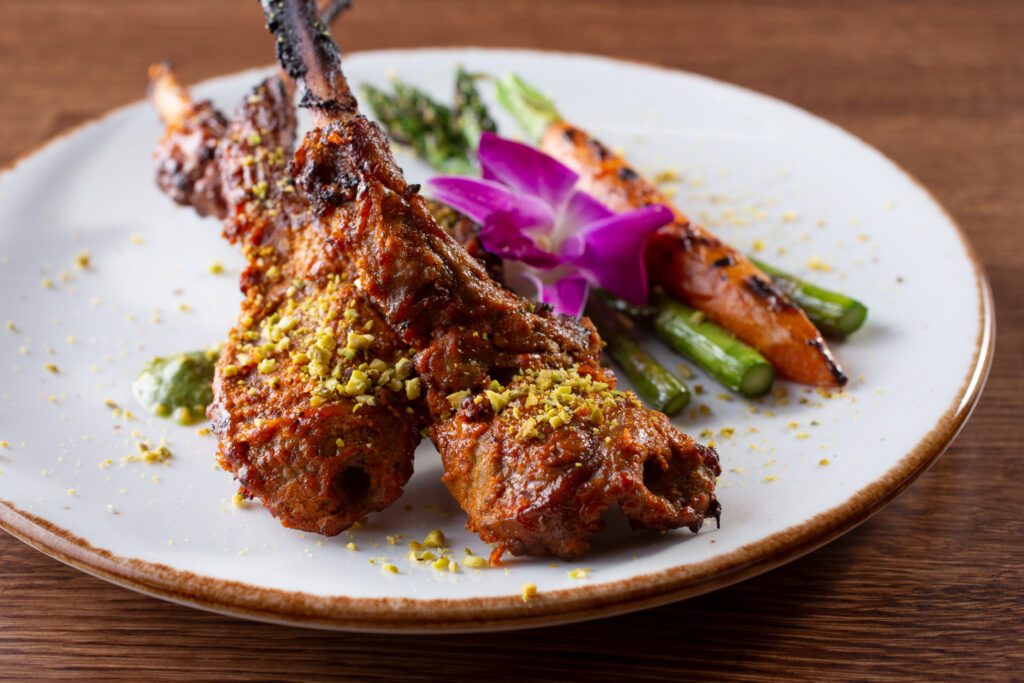 Enjoy any of Arth Bar + Kitchen's delectable Mother's Day Lunch Specials including the Chicken / Paneer Tika Tacos, Fish Tikka Masala, Arth's Signature Butter Chicken, Jackfruit Masala, or Nutty Eggplant.
---
Related:  Wanna Fall in Love With a New Bourbon? Here are 6 Reasons to Taste Ben Holladay Missouri Straight Bourbon Whiskey
---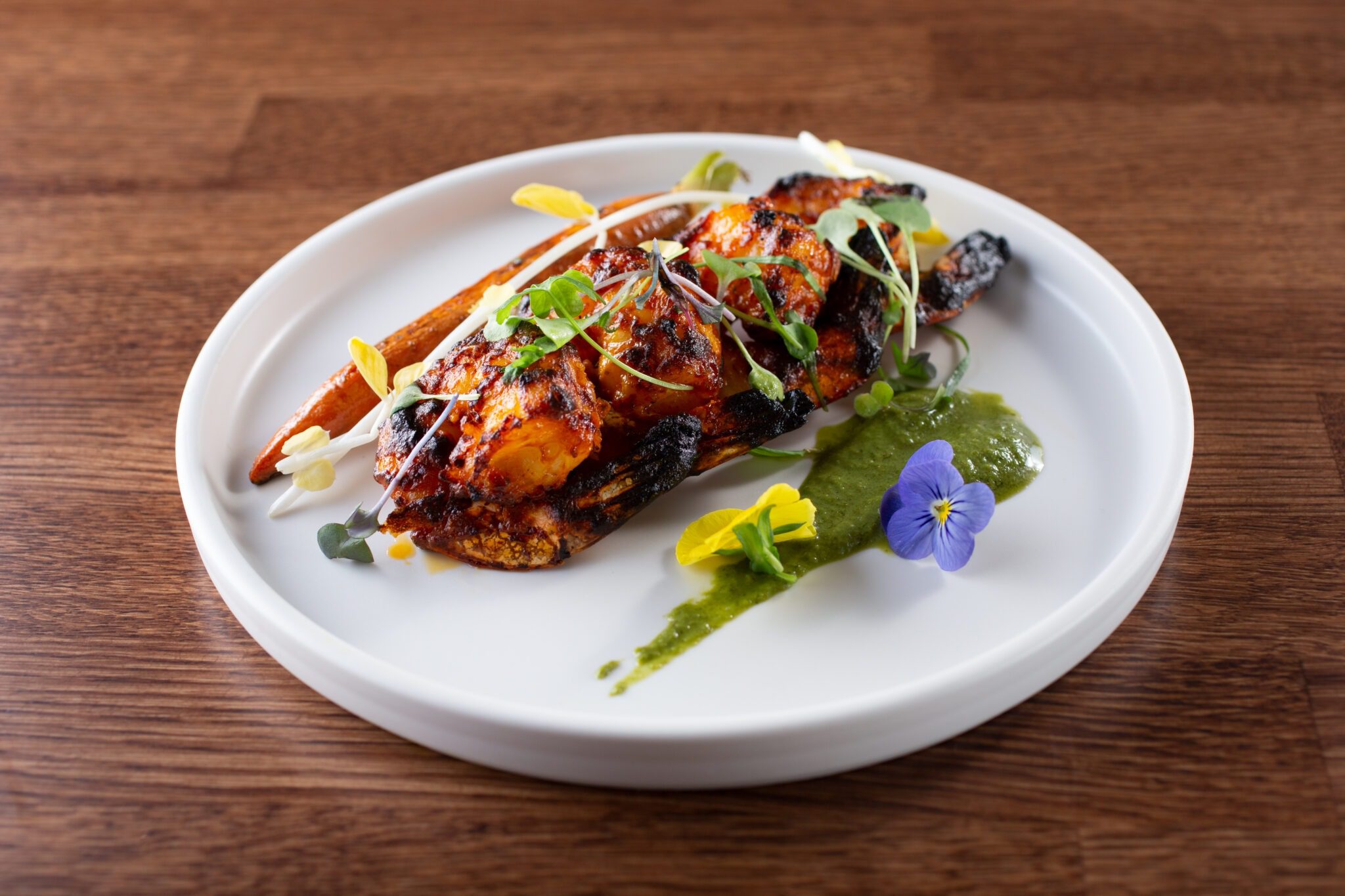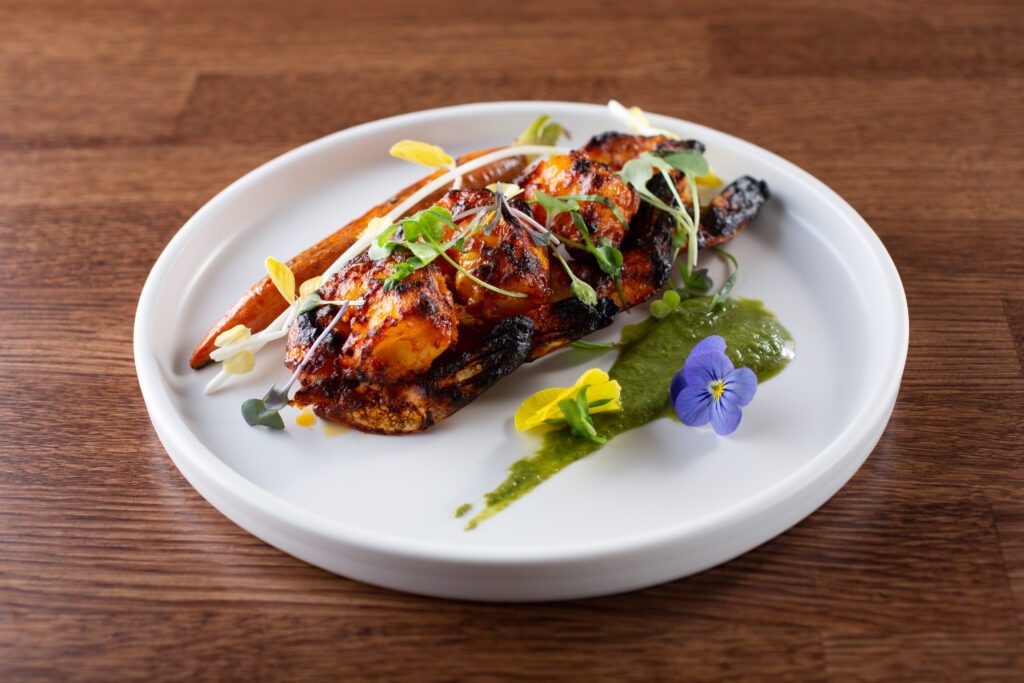 Mom can also order any of Arth Bar + Kitchen's Small Plates, Shared Appetizers, Entrees, Sides, Tandoor Fresh Baked Breads, Rice, and Dessert from their Signature Menu for Lunch or Dinner this Mother's Day as well.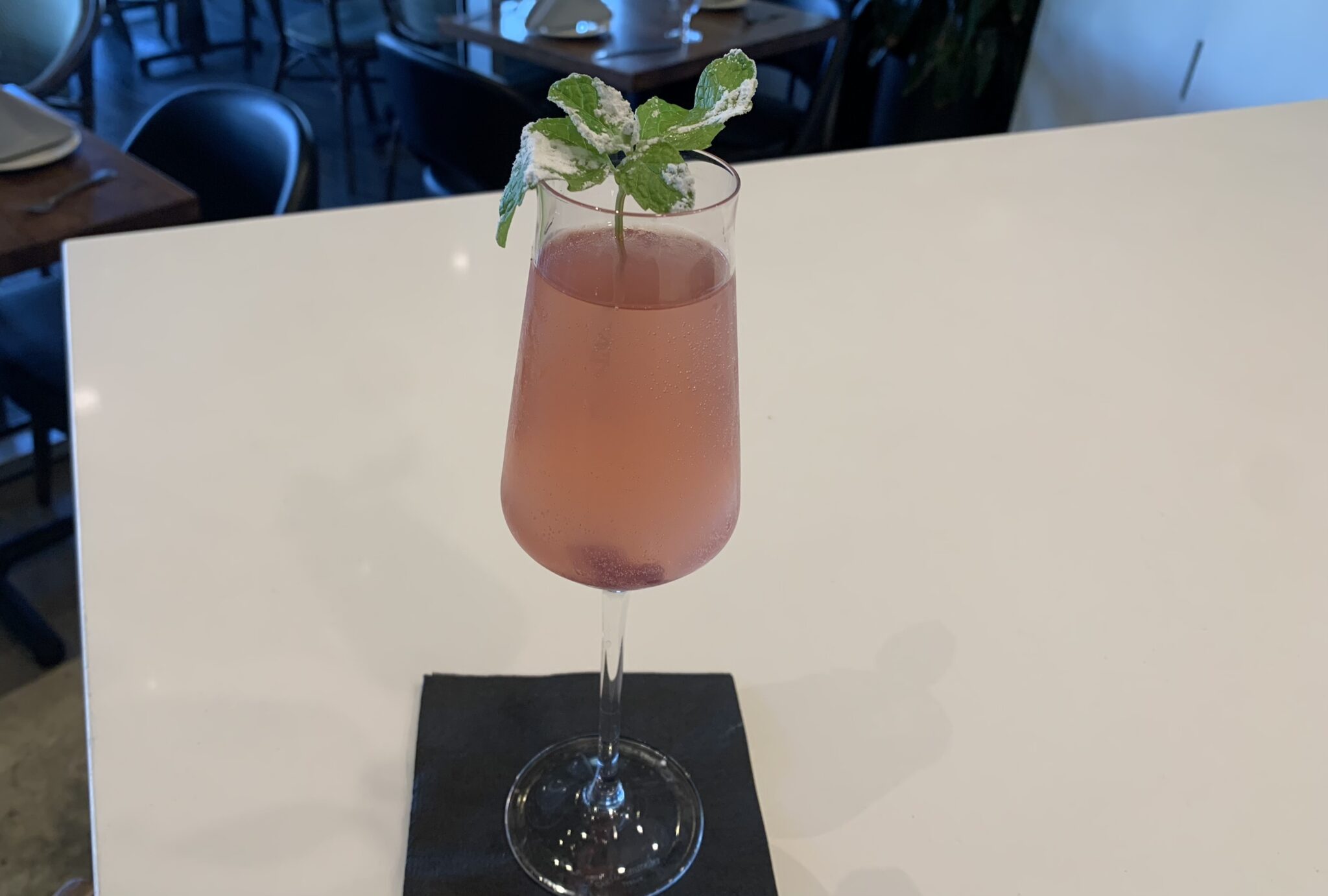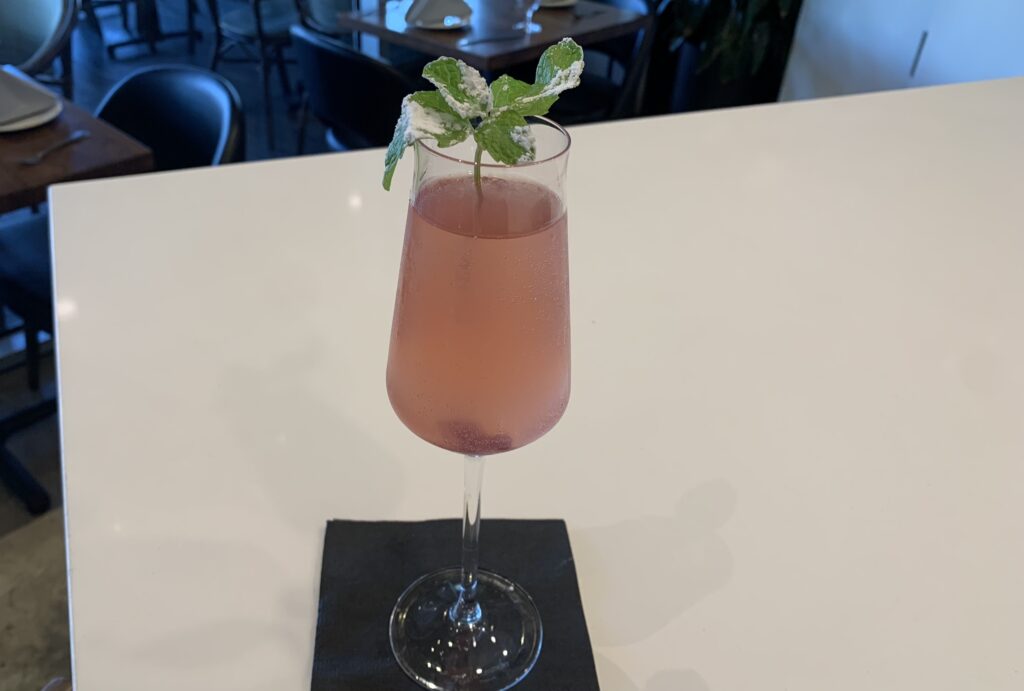 Arth Bar + Kitchen will be open on Mother's Day, Sunday, May 8th, 2022, for Mother's Day Mimosa Lunch from 11:30 am to 3:00 pm and for Mother's Day Dinner from 5:00 pm to 10:00 pm; 9531 Culver Boulevard, Culver City, CA 90232; 424.503.4155; www.ArthLA.com
CELESTINO RISTORANTE: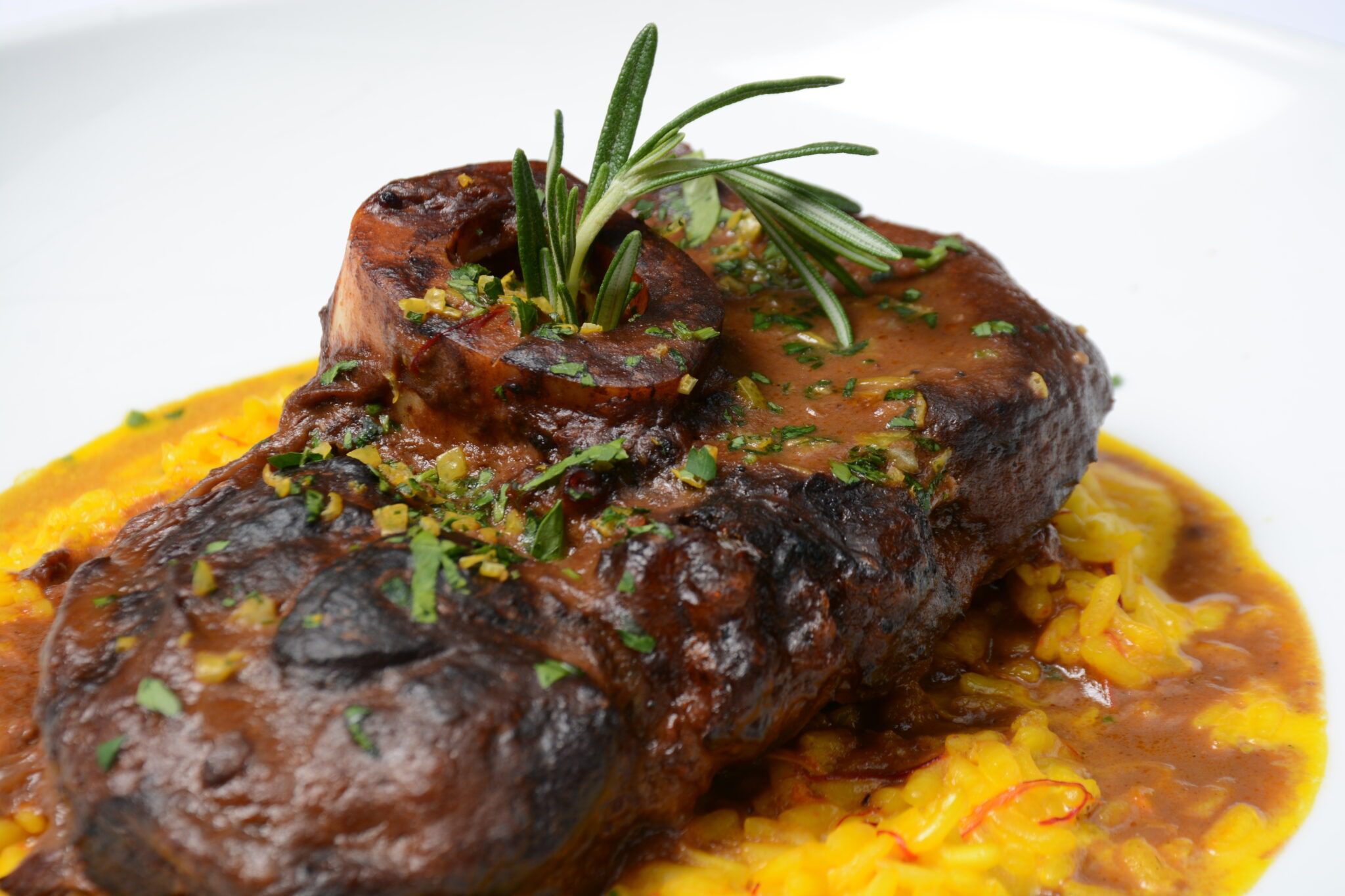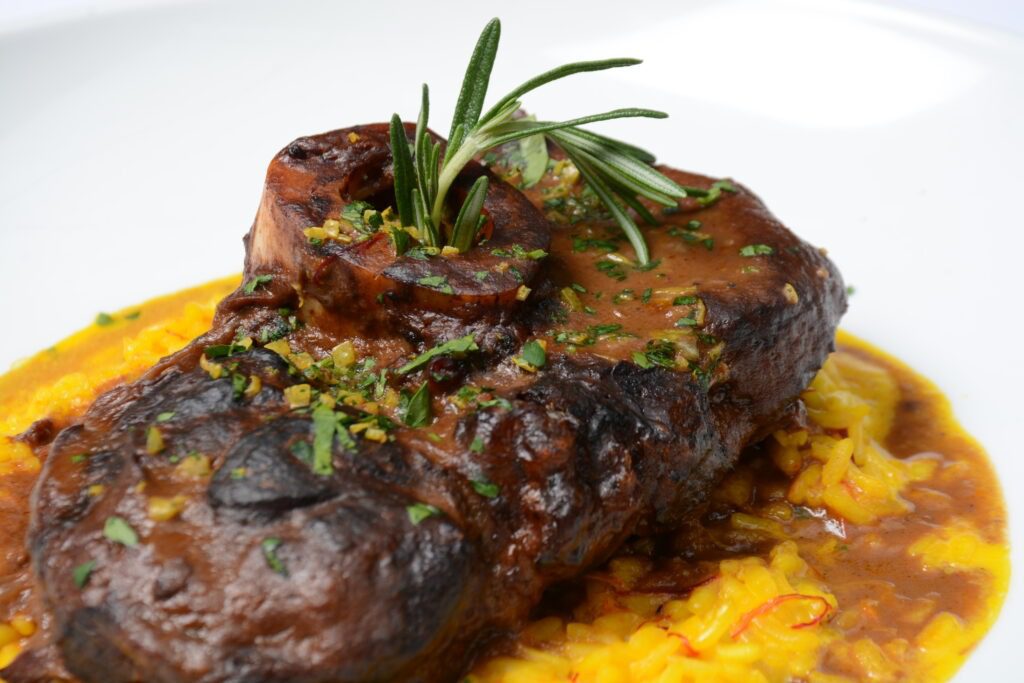 This Mother's Day celebrate Sicilian style and let Owner and Executive Chef Calogero Drago prepare a very merry Mother's Day Dinner on either of Celestino Ristorante's gorgeous outdoor patios or in the main dining room!
Chef Drago celebrates Mama by featuring his full Classic Menu showcasing signature items like the Ravioli filled with Duck, Mushrooms, & Porcino Blueberry Sauce, Tortellini Stuffed with Pumpkin Cream, Butter & Sage, Risotto with Red Beets & Goat Cheese, Ossobuco, Bistecca, and a special Tasting Menu for Moms that would like to have something created just for them.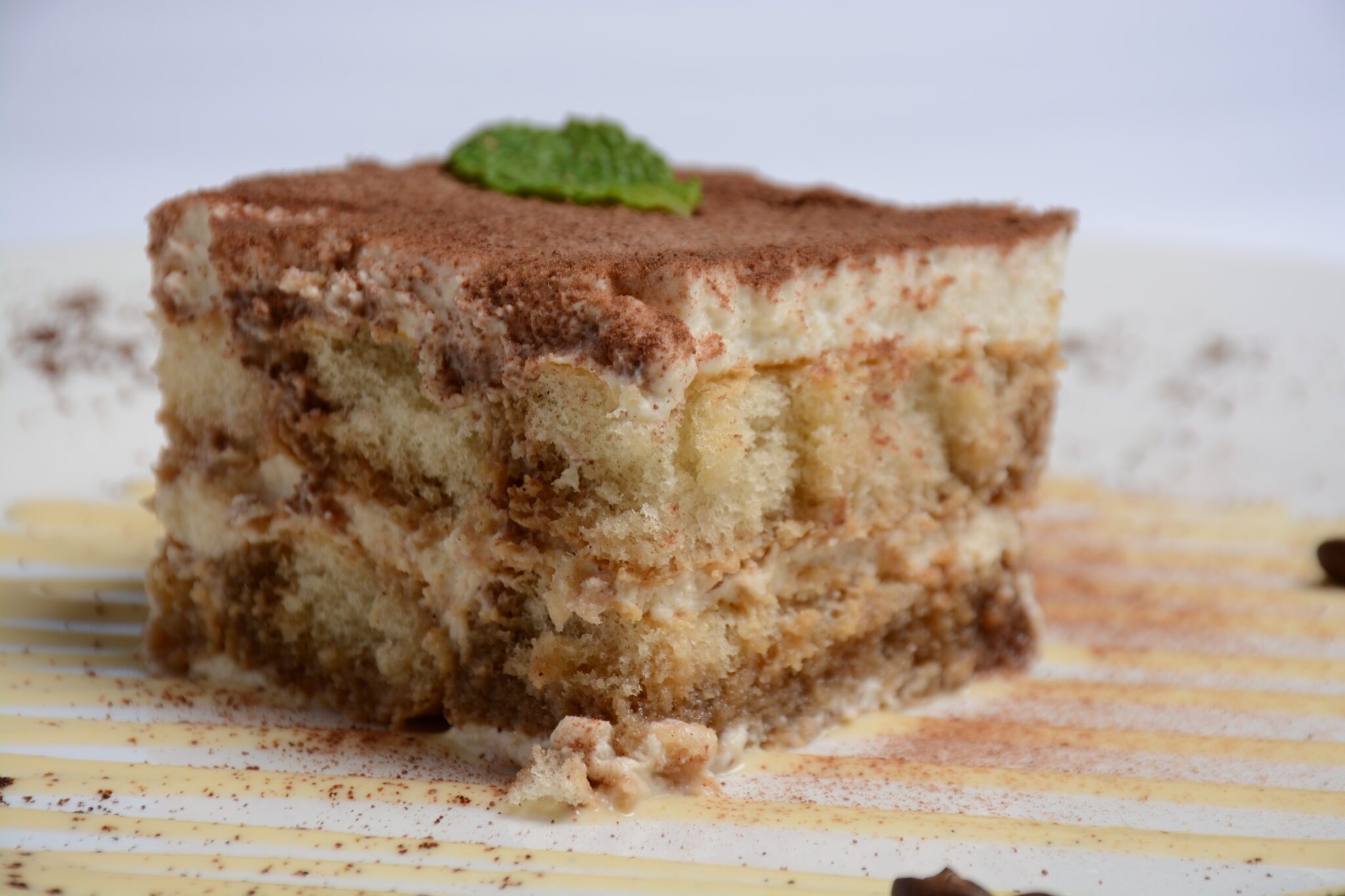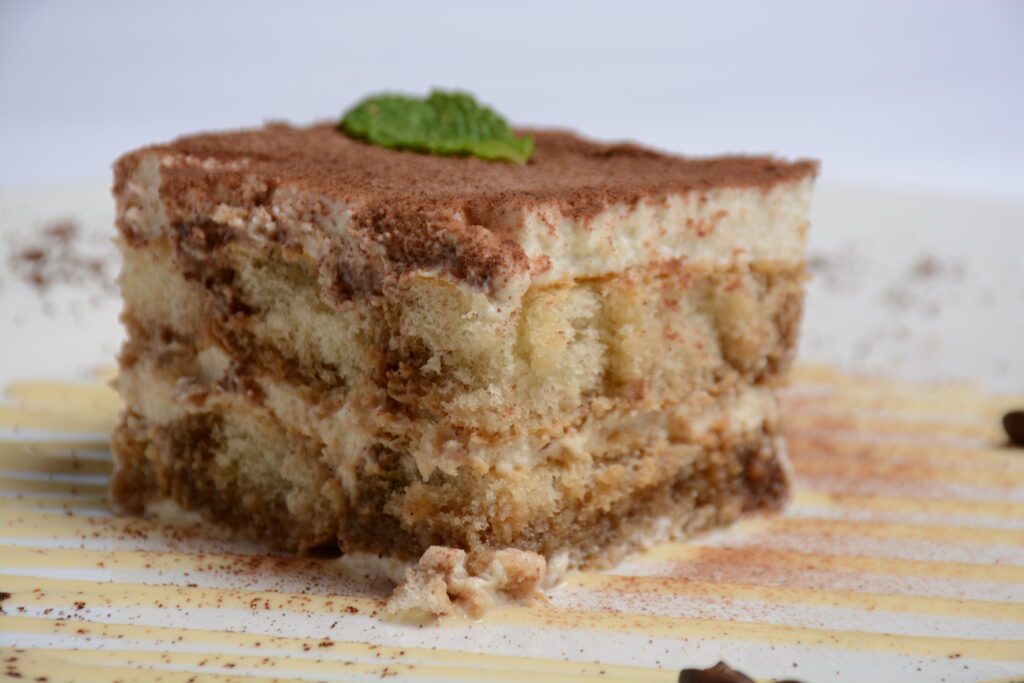 For the perfect sweet, let her savor the Tiramisu, Panna Cotta (Vanilla Custard with Strawberries), or for something even more decadent Mama can indulge in the Torta Al Ciocolato (Flourless Chocolate Cake) for a perfect Mother's Day finish!
Celestino Ristorante will be open on Mother's Day, Sunday, May 8th, 2022, for from 4:30 pm to 9:30 pm; 141 South Lake Avenue, Pasadena, CA 91105; 626.795.4006; www.CelestinoRistorante.com
---
Related:   Eddie Vedder's Sixth annual Ohana Festival returns with Stevie Nicks, P!NK and more Sept 30th-October 2nd at Doheny State Beach in Dana Point, CA.
---
EL GRANJERO CANTINA: 
Celebrate your Madre in the very best way at El Granjero Cantina at The Original Farmers Market Los Angeles!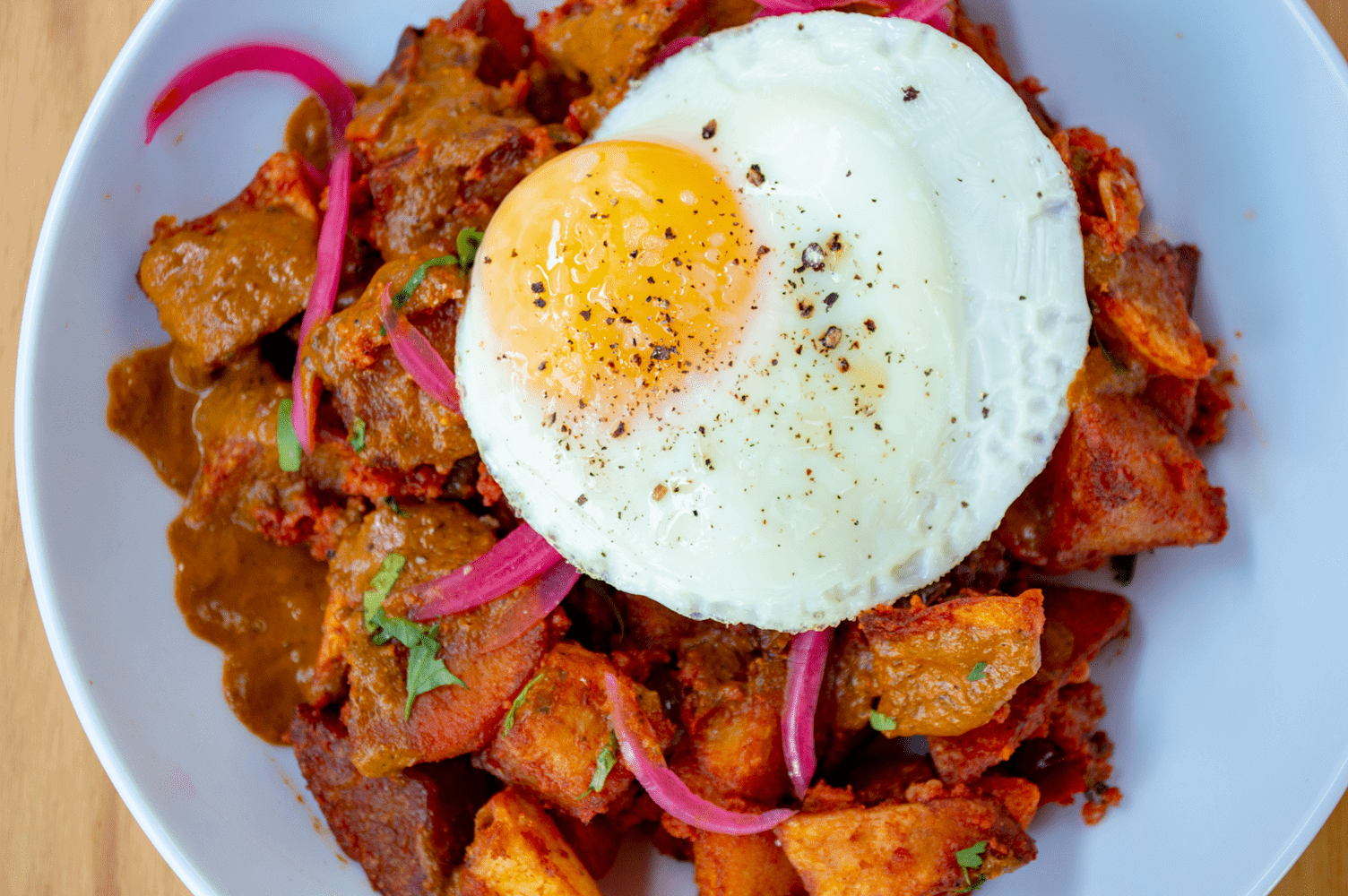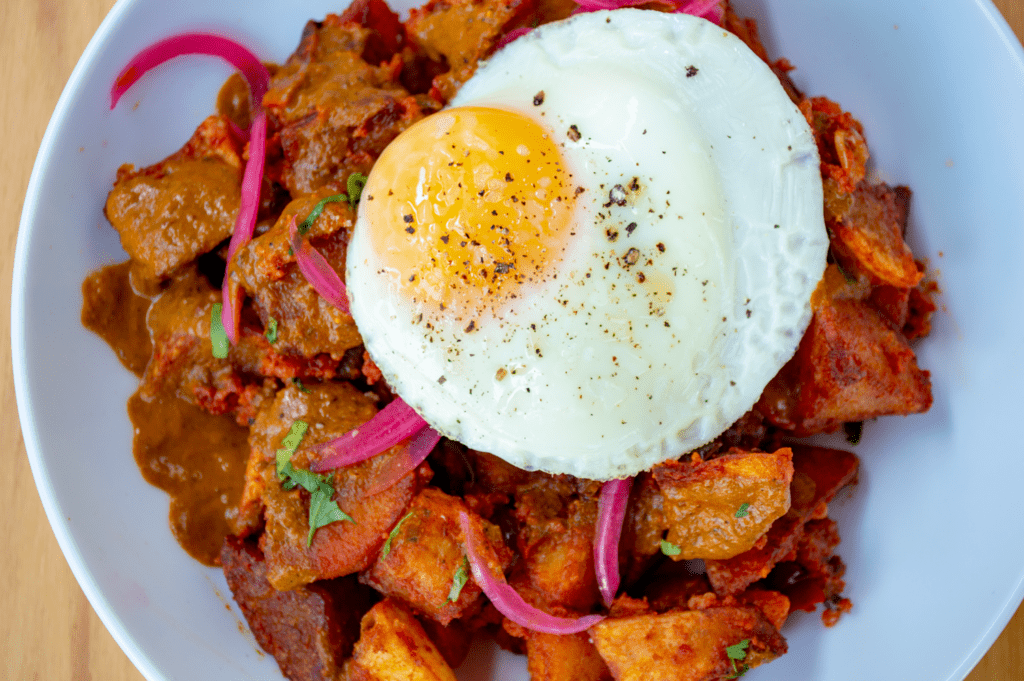 Come enjoy Mother's Day Brunch on El Granjero Cantina's lively patio as Executive Chef Jenni Sklar will be serving a very special Mother's Day Brunch Menu just for Mom showcasing Pancakes with brown butter and agave syrup, Chilaquiles prepared with house-made chips tossed in salsa verde, fried egg, cotija cheese, lime cream, cilantro and guests choice of protein (chorizo, soyrizo, beef or steak)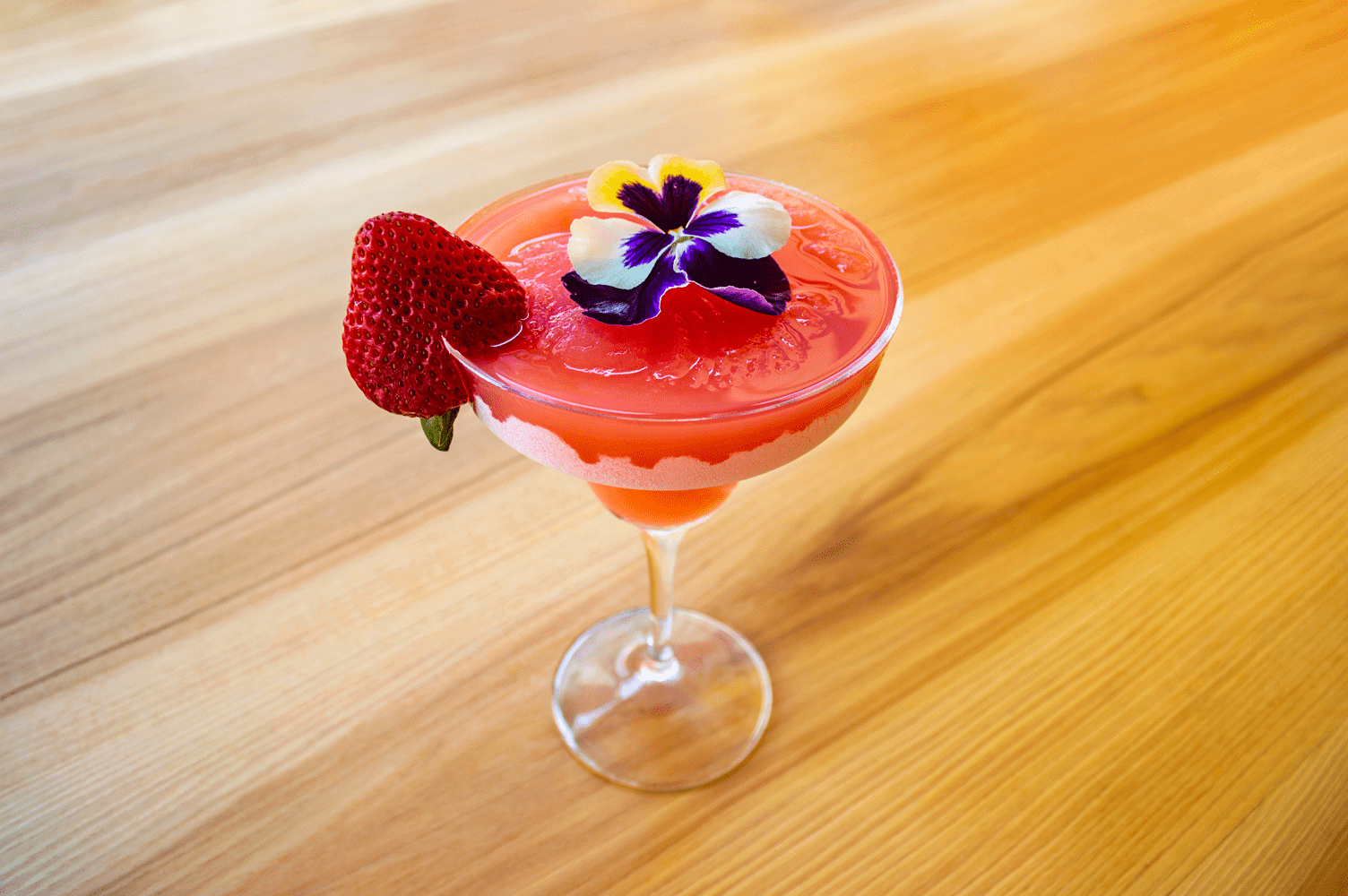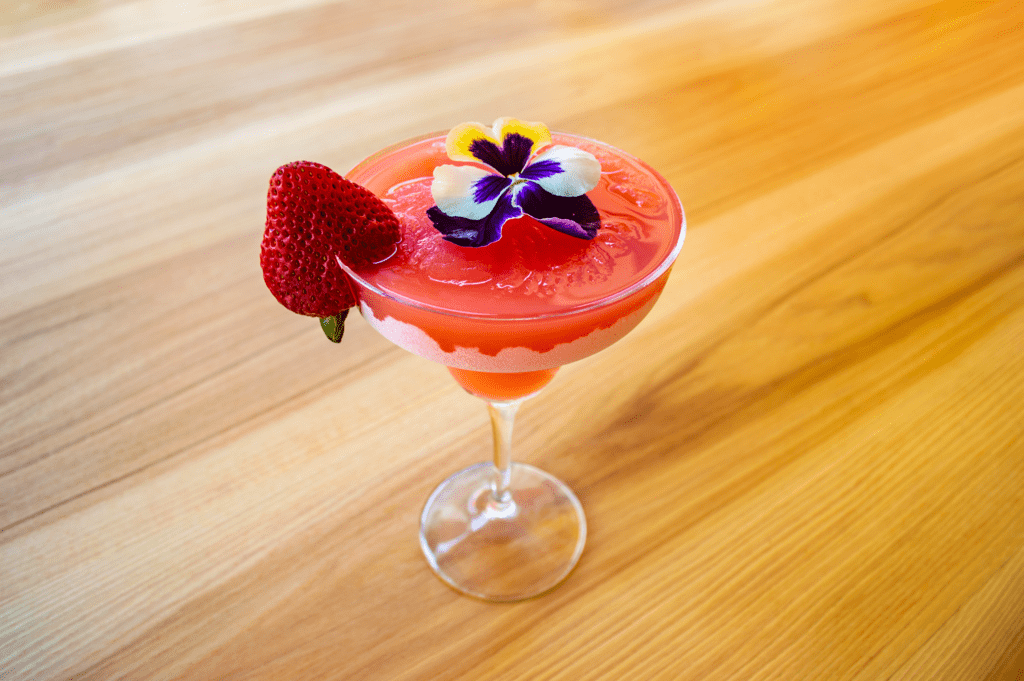 Breakfast Burrito made with a flour tortilla, scrambled eggs, crispy potatoes in burrito sauce, shredded cheese, refried black beans, served with salsa Negra and guests choice of protein (chorizo or soyrizo), and Crispy Potato Hash prepared with sofrito, fried egg, burrito sauce, pickled red onions, cilantro and guests choice of protein (chorizo or soyrizo).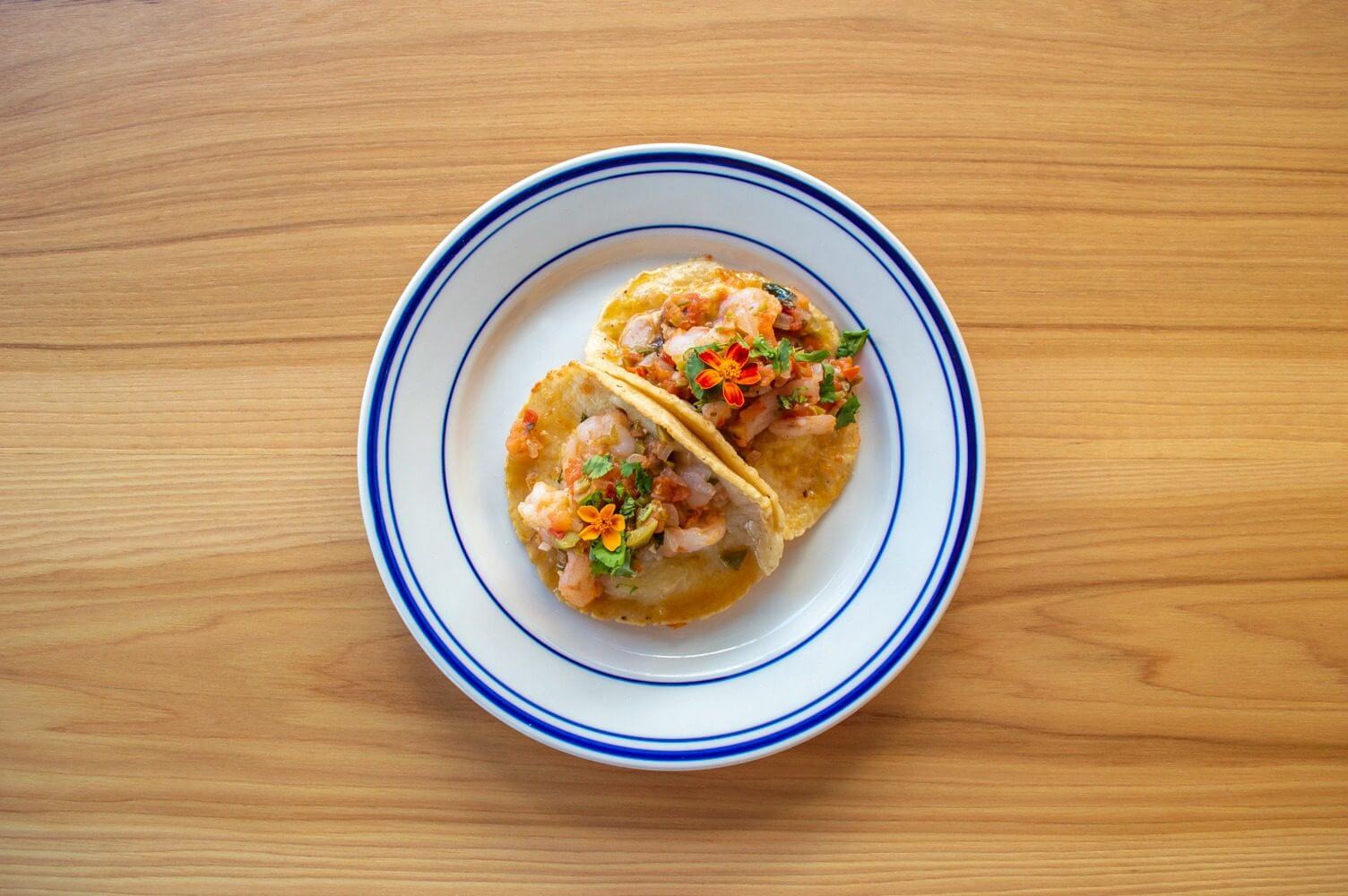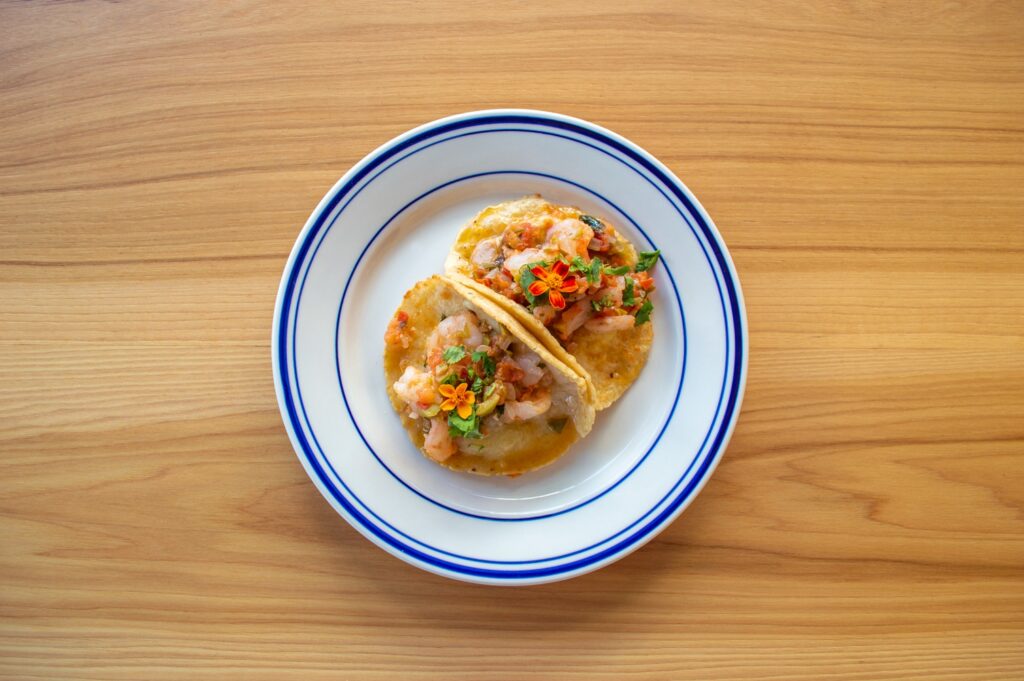 For Mother's Day Dinner Chef Jenni will be cooking up her innovative Mexican menu all day and evening for Mom , featuring a selection of Antojitos (Snacks), Ensaladas (Salad), Quesadillas, Tacos,Los Tazones (Bowls), Burritos, Acompanantes (Sides), and Dessert.
Mom can also enjoy the perfect libation starting with El Granjero Cantina's Specialty List of Tequilas y Mezcal, Mezcal List and Specialty Cocktails created by Tobin Shea's including their Classic Margarita with a choice of tequila or mezcal, Cointreau, fresh lime and citrus agave, Rasp-Hib Cocktail with tequila, italicus, raspberry hibiscus tea, lime and soda, Palomaprepared with tequila, grapefruit, lime and salt on draft, Bottomless Mimosas ($20), Wine, Beer, Soft Drinks, Espresso, Tea, and much, much more this Mother's Day!
El Granjero Cantina at The Original Farmers Market Los Angeles will be open on Mother's Day, Sunday, May 8th, 2022,  for Mother's Day Brunch from 10:00 am to 2:00 pm, and for Mother's Day Dinner from 2:00 pm to 8:30 pm; 6333 W. 3rd Street, Los Angeles, CA  90036; 323.879,9324; www.CantinaLA.com
GEORGIA'S RESTAURANT – LONG BEACH EXCHANGE: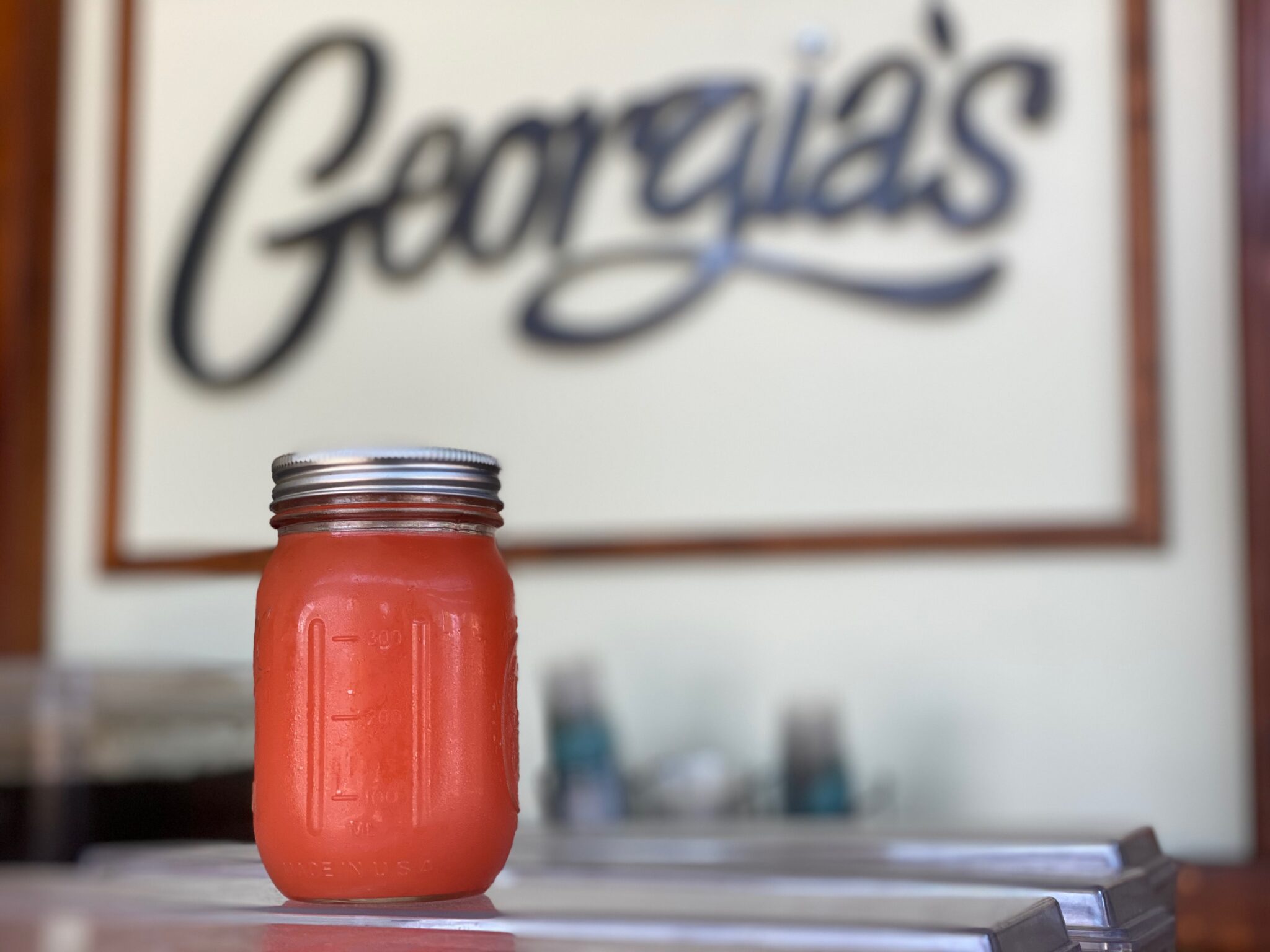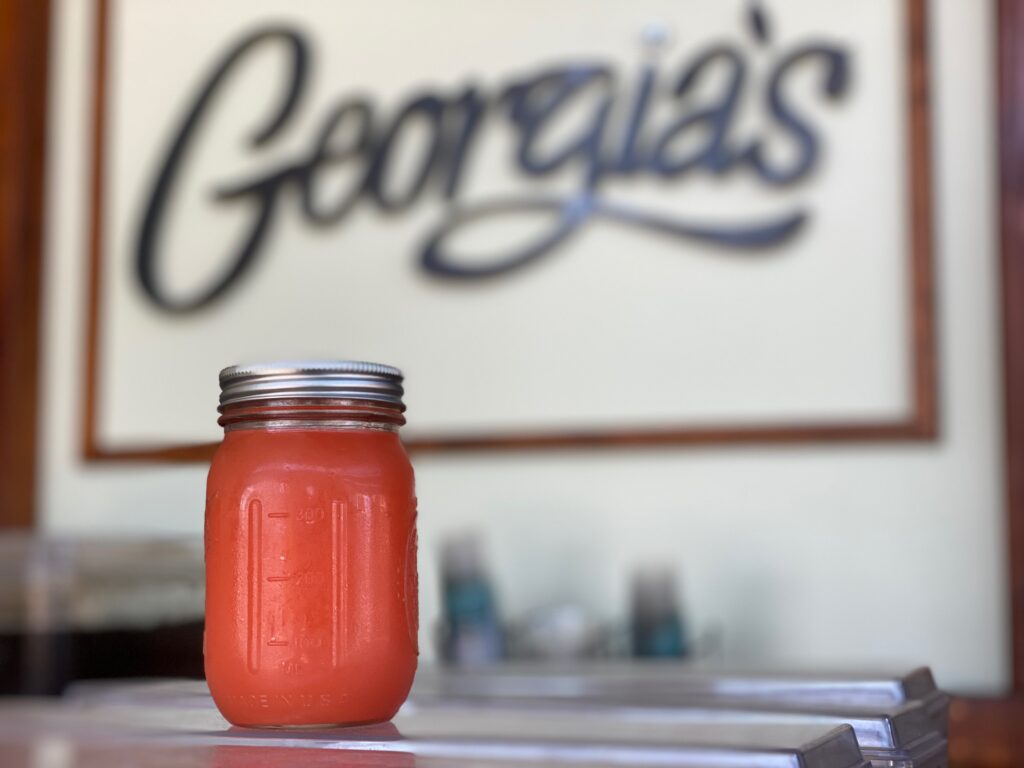 Georgia's Restaurant will be celebrating Mother's Day with their Mom-cellent Mother's Day Brunch.
Share classic savories such as the Fried Egg Sandwich,with choice of cooked egg, mayonnaise and bacon, the Sausage, Bacon, and Eggs served with blackened country potatoes and toast, or Co-Owner Nika Shoemaker-Machado's personal favorite, the decadent Steak and Eggs, featuring top sirloin steak and a side of blackened country potatoes.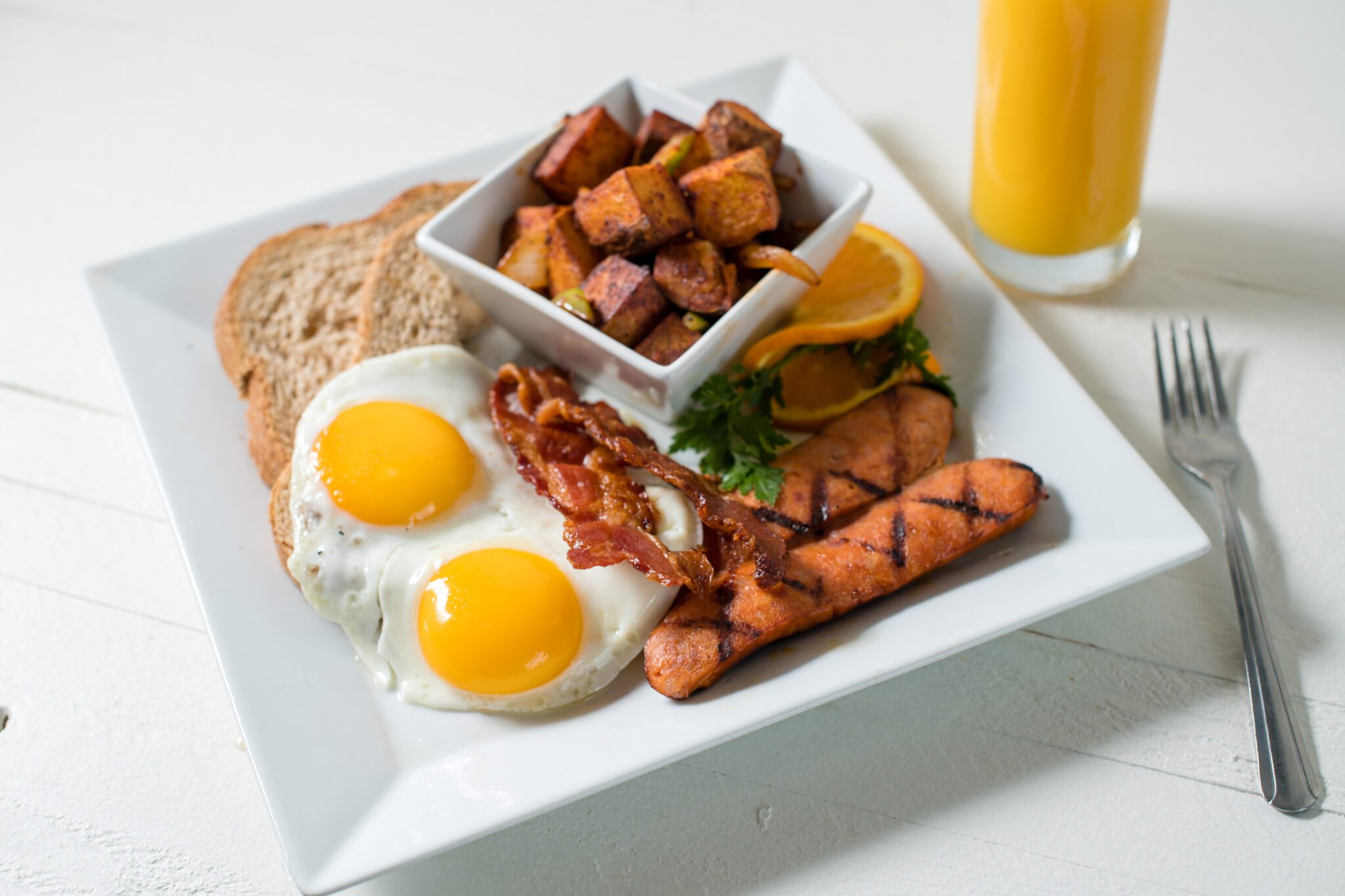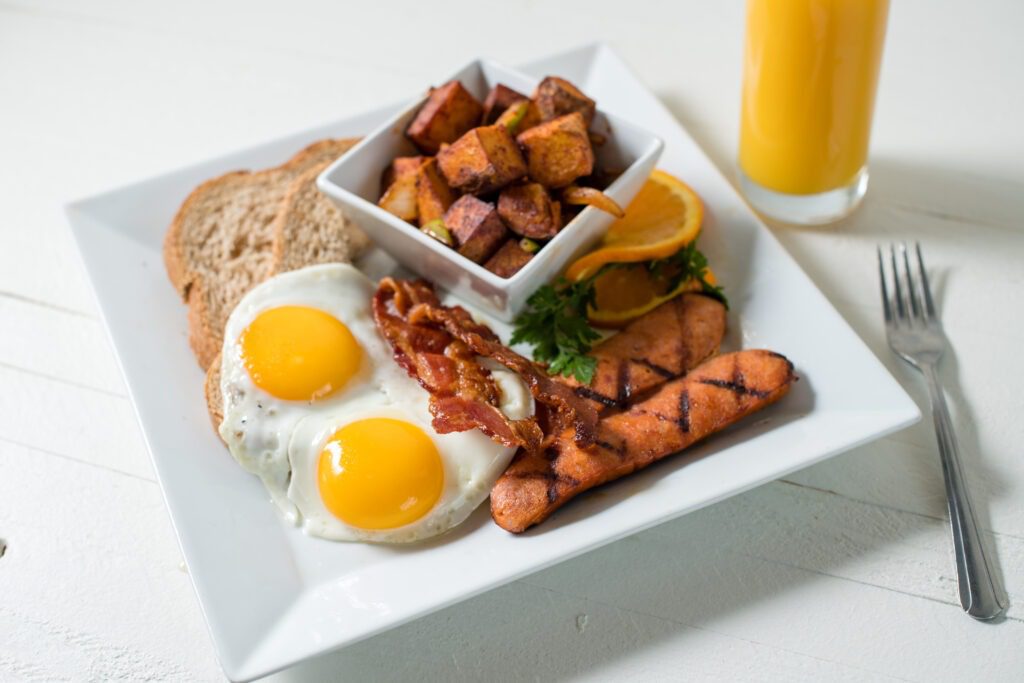 For Moms that love a sweet start to their day, there is Grilled French Toast made the old-fashioned way and topped with powdered sugar and strawberries, the Cinnamon Apple Waffle topped with warm sautéed apples in a cinnamon syrup, and a dollop of whipped cream.
Alternatively, Mom can also have the best of both the sweet and savory worlds with the Chicken and Waffles, which stars Georgia's signature fried chicken, a process that begins with Co-Owner Marlon Machado's Brazilian buttermilk brine and ends with a seasoned crispy cornmeal crust courtesy of Nana Gretchen's very own grandmother, served on a Belgian waffle with creamy honey butter, and maple syrup.
Soul-delicious Southern staples also include the Fish & Grits featuring Creole seasoned cornmeal crusted fried catfish, or the classic Shrimp & Grits made with Creole seasoned shrimp over a bed of savory grits. Get festive with the vegetarian friendly Mardi Gras Omelet, featuring green and red bell peppers, onions, and cheese, indulge Georgia's new Eggs Benedict.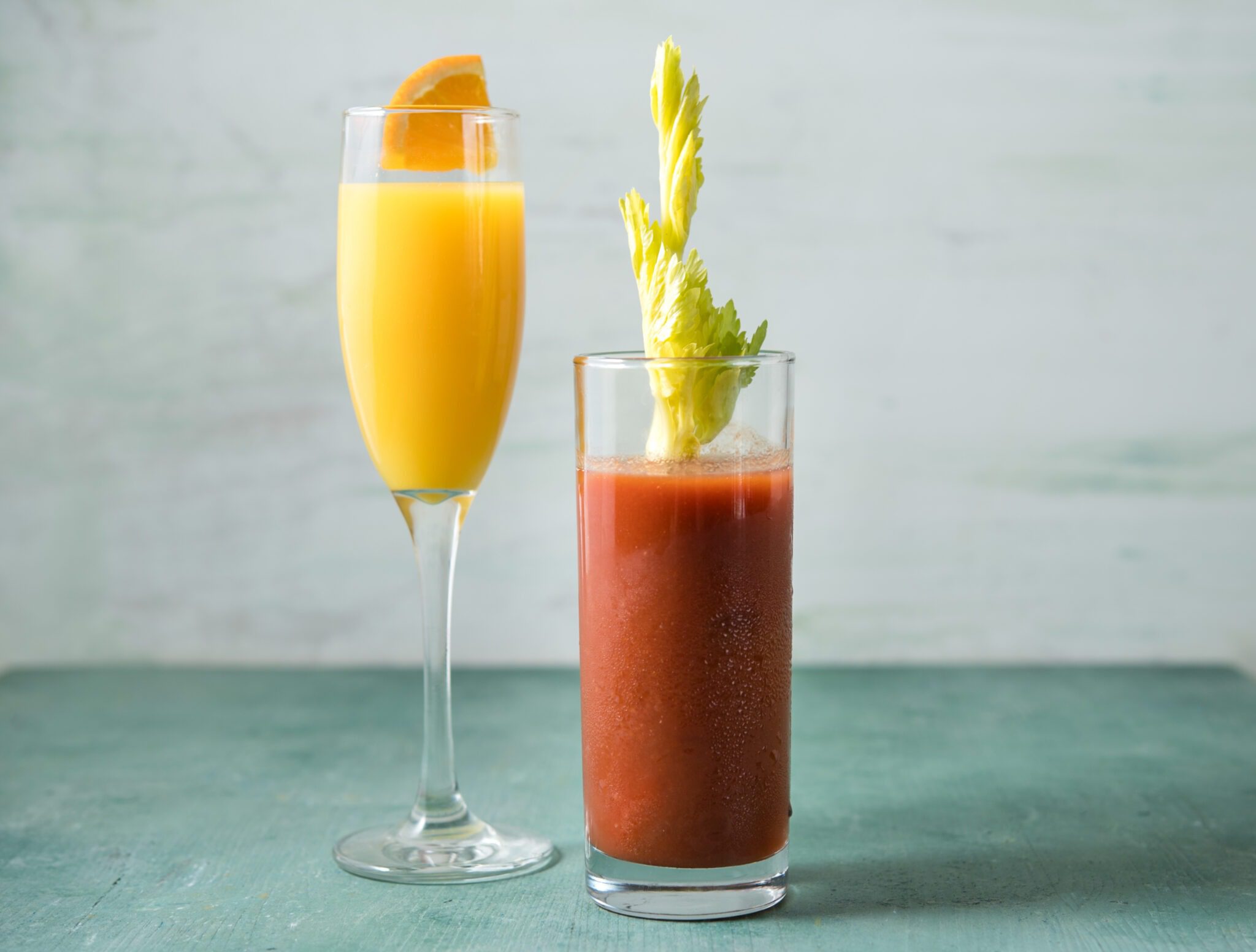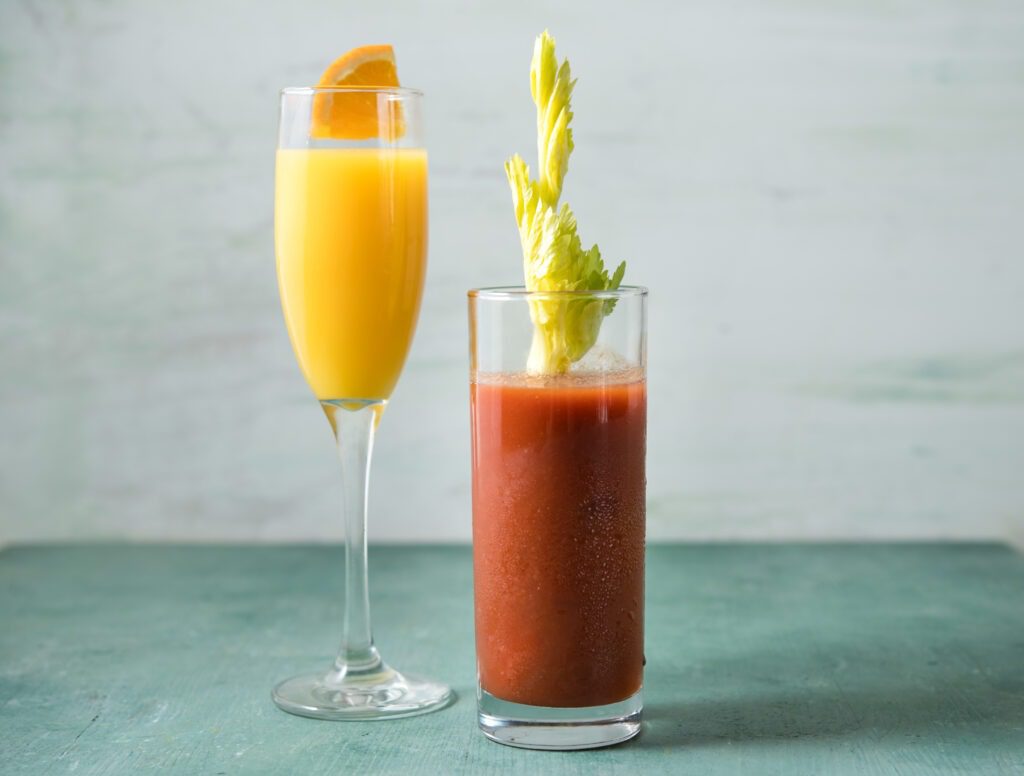 It's the weekend, so spoil Mom with some soulful Sides such as the healthy and hearty Oatmeal, quintessential Southern Grits with the option to have them served cheesy style; or the Blackened Country Potatoes which were a favorite of George Shoemaker and are an absolute must for a well-rounded breakfast. For a lighter bite, Mom can opt for Toast or a light and refreshing Fruit Bowl.
A selection of thirst-quenching Beverages is also available and what libation is more appropriate at Brunch than a bright and bubbly Mimosa?
Georgia's Restaurant also features Signature Peach and Seasonal Sangria, Red Wine and White Wine by the glass or the bottle, and craft bottled Beer to complement each dish. For Moms looking for a more full-bodied beverage, the Bloody Mary might make a perfect Mother's Day treat!
Georgia's Restaurant at the Long Beach Exchange will be open for Mother's Day Brunch, Sunday, May 8th, 2022,  from 9:00 am to 2:00 pm; 4104 McGowen Street, Suite 155, Long Beach, CA 92630; 562.420.5637; www.Georgias-Restaurant.com
KNOX & DOBSON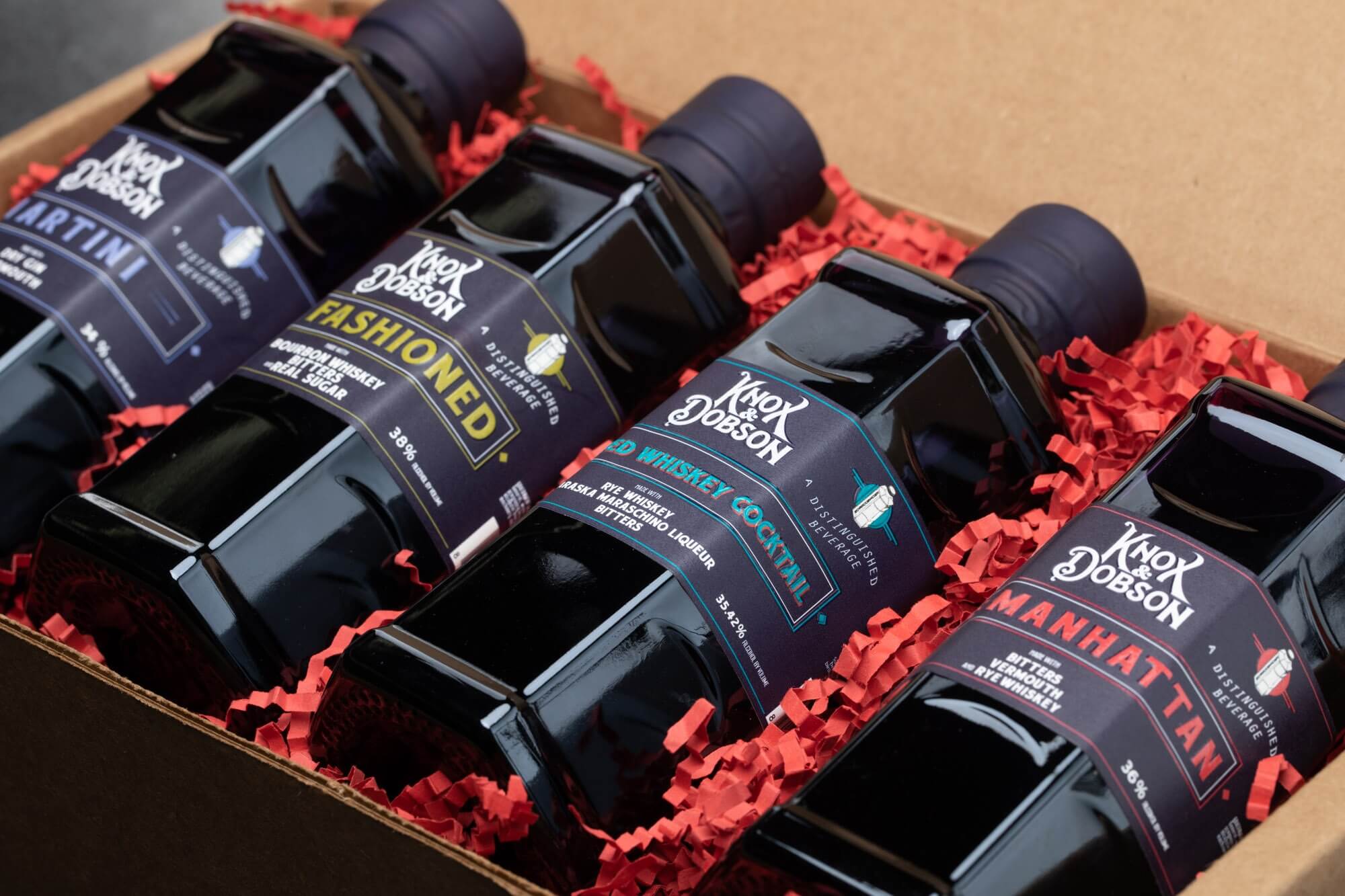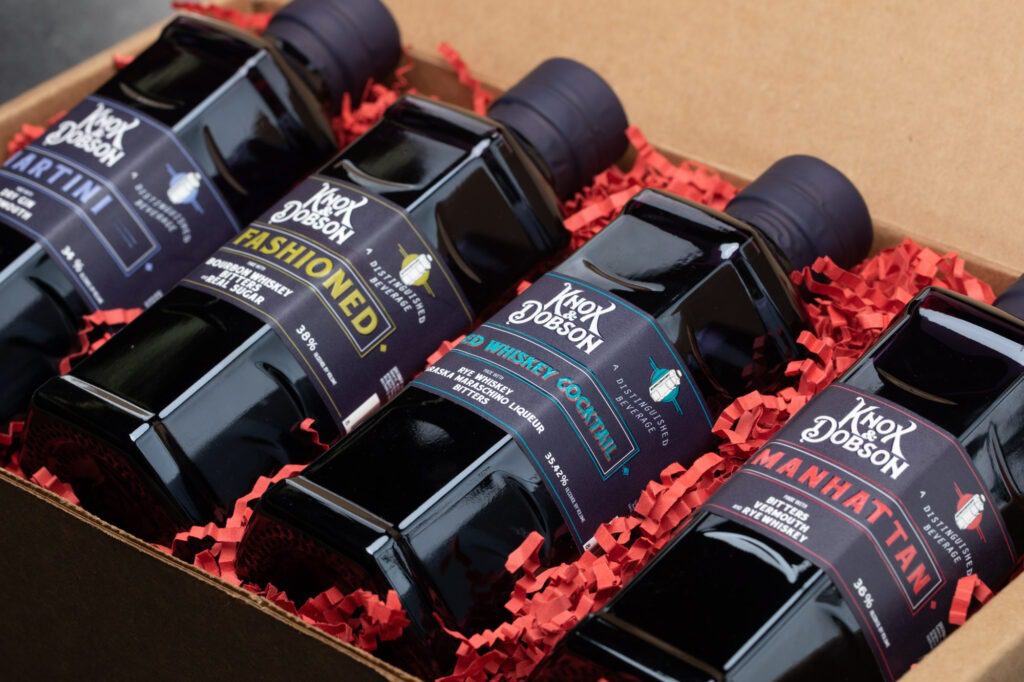 If you are looking for the perfect way to celebrate Mom this Mother's Day, pick-up or send her Knox & Dobson's new Superior Bottled Cocktail Gift Boxfeaturing a premium gin Martini, classic Old Fashioned, Improved Whiskey Cocktail made with Maraska Maraschino, and authentic Rye Manhattan ($70 per Gift Box – 2 Servings per each Bottled Cocktail) and let Mom simply relax, OPEN, POUR & ENJOY!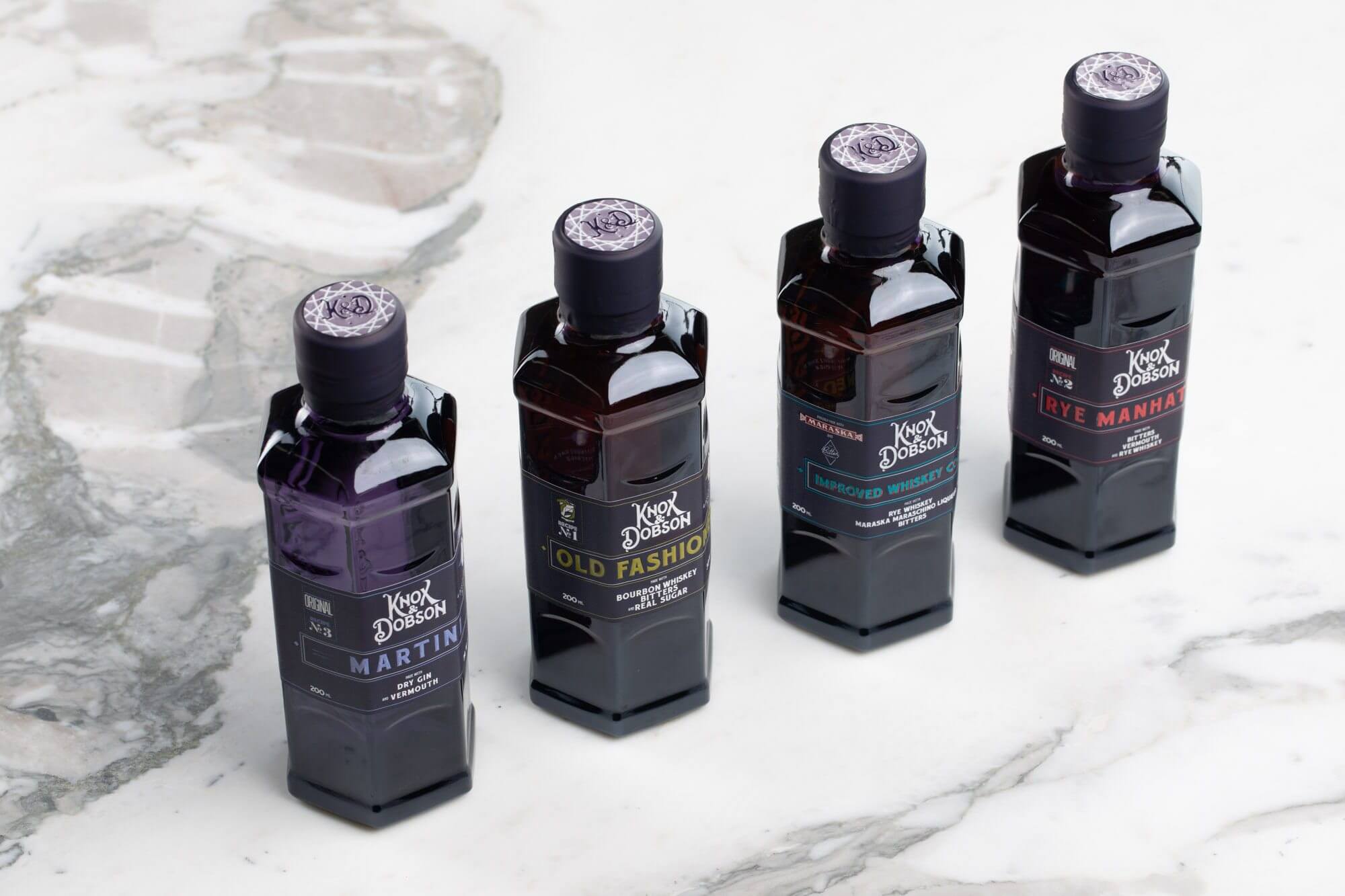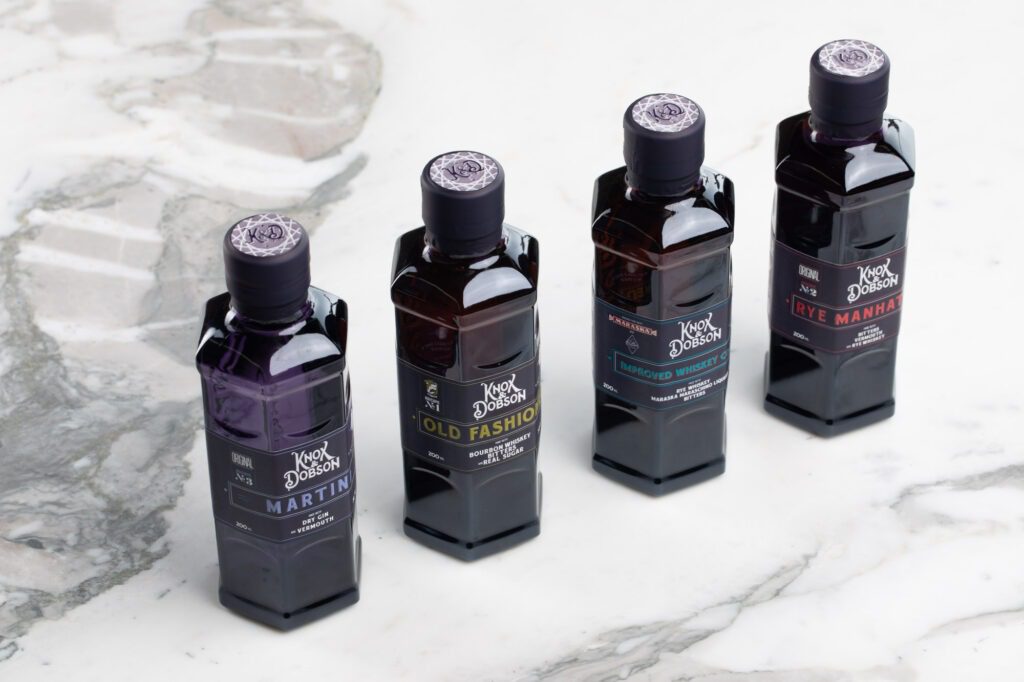 Knox & Dobson is now available for home delivery anywhere Nationwide, so celebrate Mother's Day by visiting www.KnoxandDobson.com and order Knox & Dobson's superior bottled cocktails to sip with Mom today!
Mi PIACE: 
This Mother's Day come celebrate Mom over modern Italian cuisine at Pasadena favorite, Mi Piace! Start the celebration with a Mimosa, Bellini, or Mi Piace Classic Bloody Mary made with Absolut Vodka and house-made spicy Bloody Mary mix, garnished with a crisp celery stalk and celery salted rim.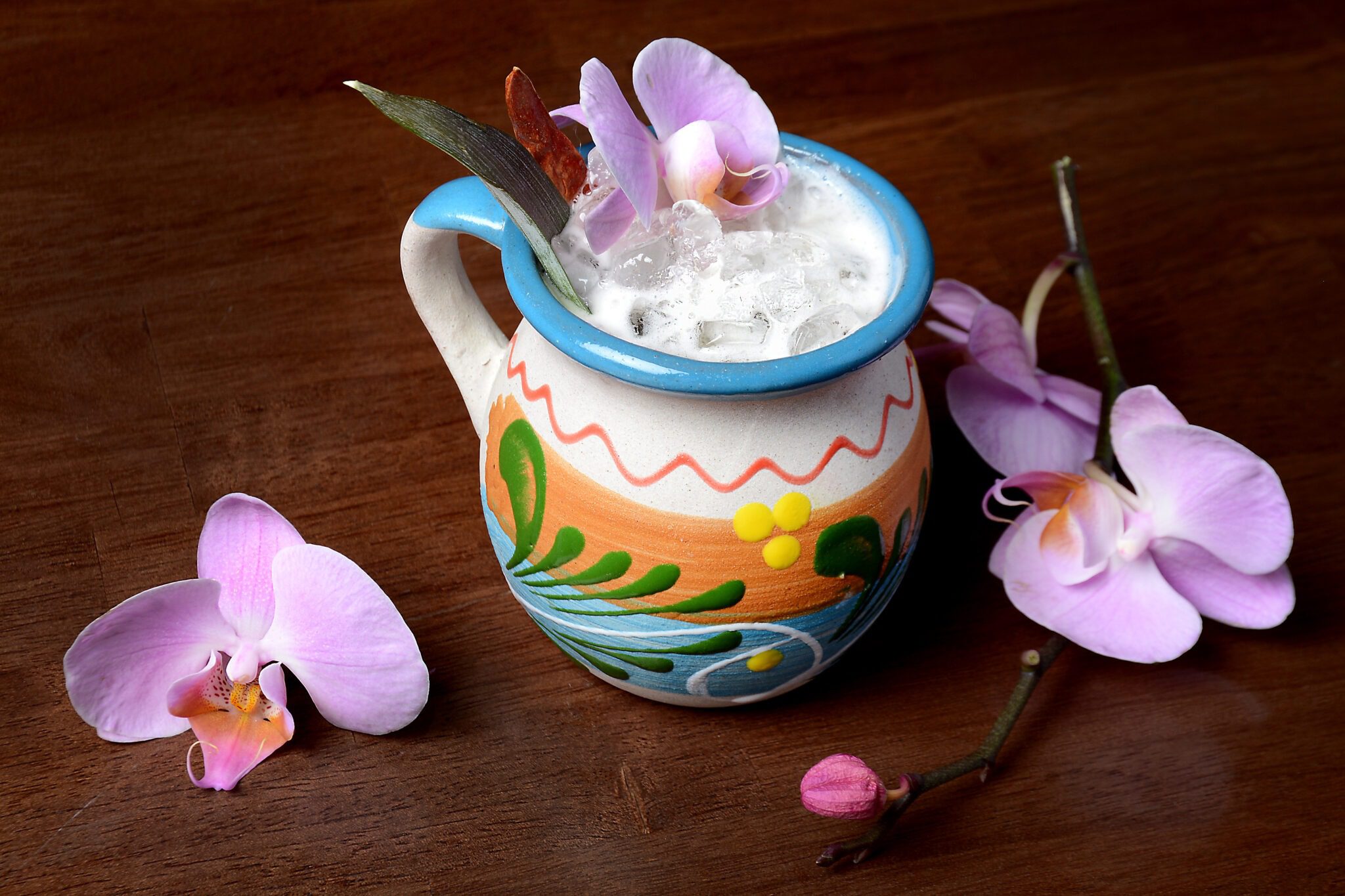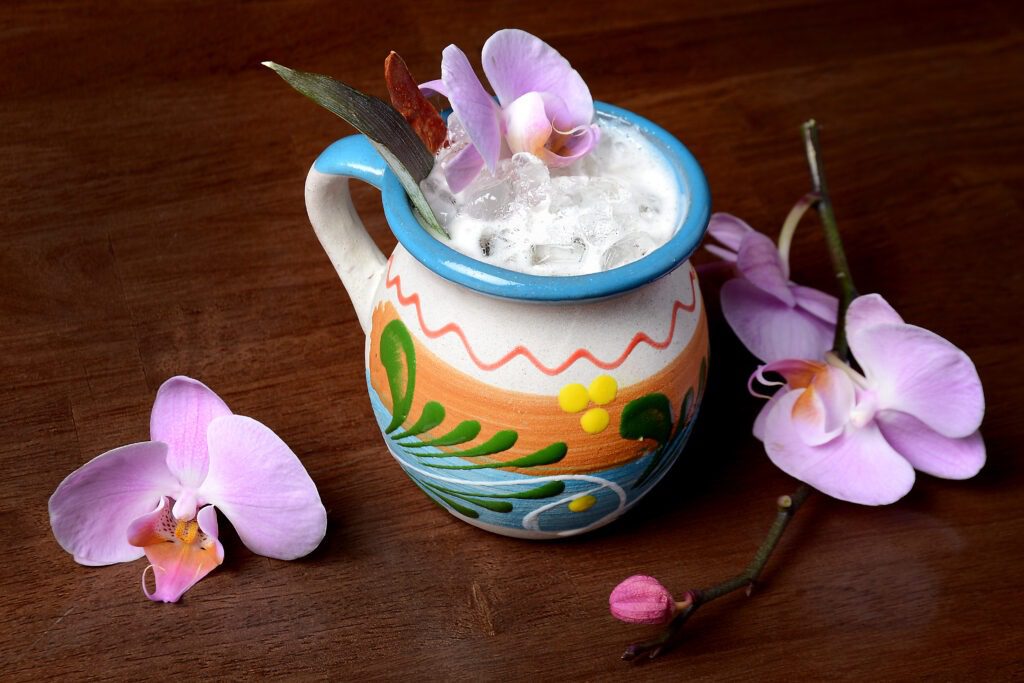 Or let Mom be the center of attention as she orders Bar Manager Nikos Baltas's Smoke on the Water comprised of Wheatley vodka, Aperol, St-Germain, and special aromatic fog, or the passion forward Purple Rain cocktail made of Empress 1908 Gin, Fever-tree Mediterranean tonic, grapefruit peel, Juniper berries, pink peppercorn, and Rosé. Executive Chef Gille Saulnier makes this Mother's Day extra merry with his Mi Piace Mother's Day Specials offered all throughout the day.
For Moms that love to Lunch or celebrate with an early Mother's Day Dinner, Chef Gille does not disappoint with four delectably delightful Appetizer Specials such as his Seared Diver Scallops in brown butter, San Daniele Prosciutto with fresh figs and melon, and Bone Marrow with bacon marmalade and persillé.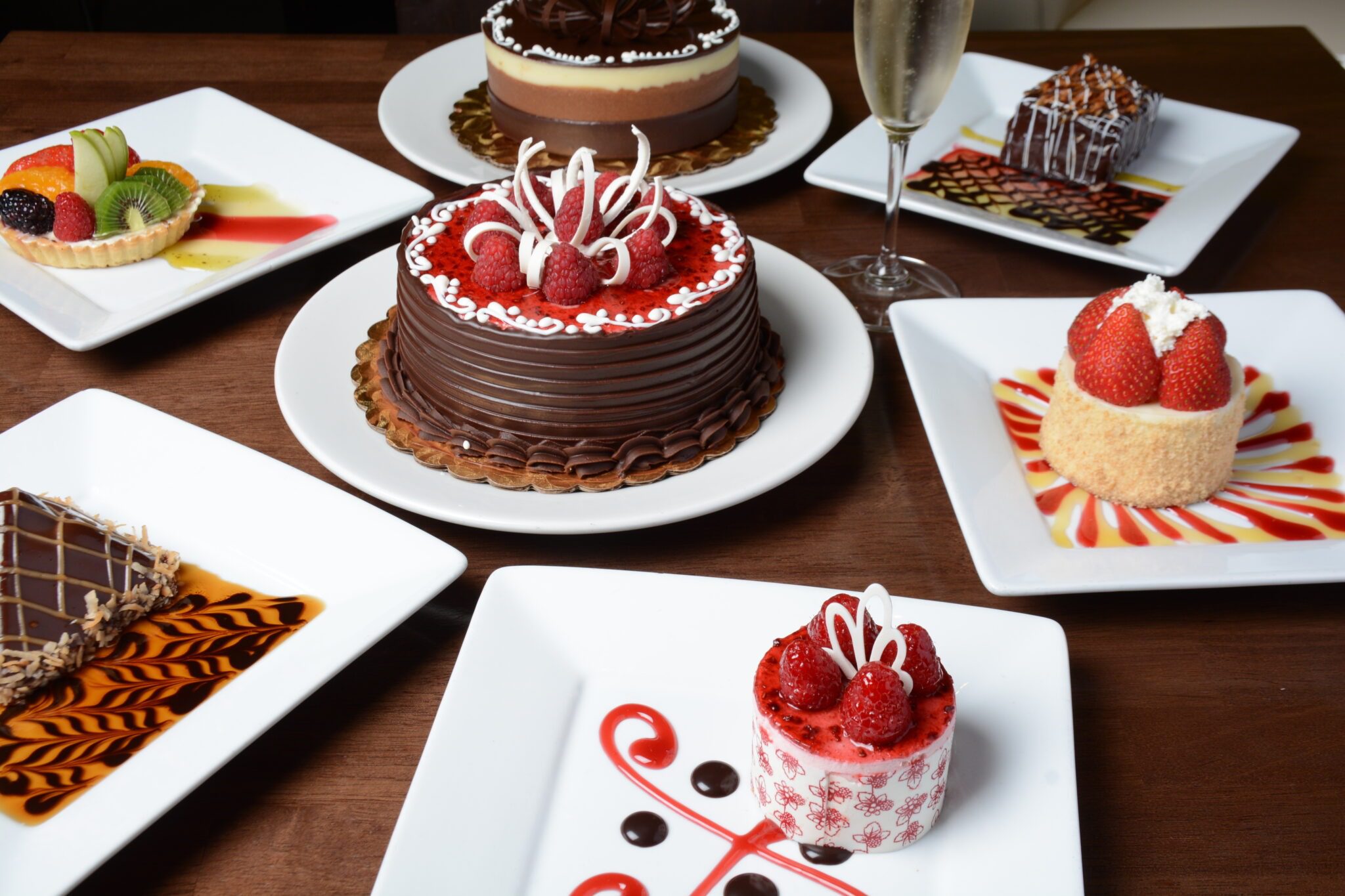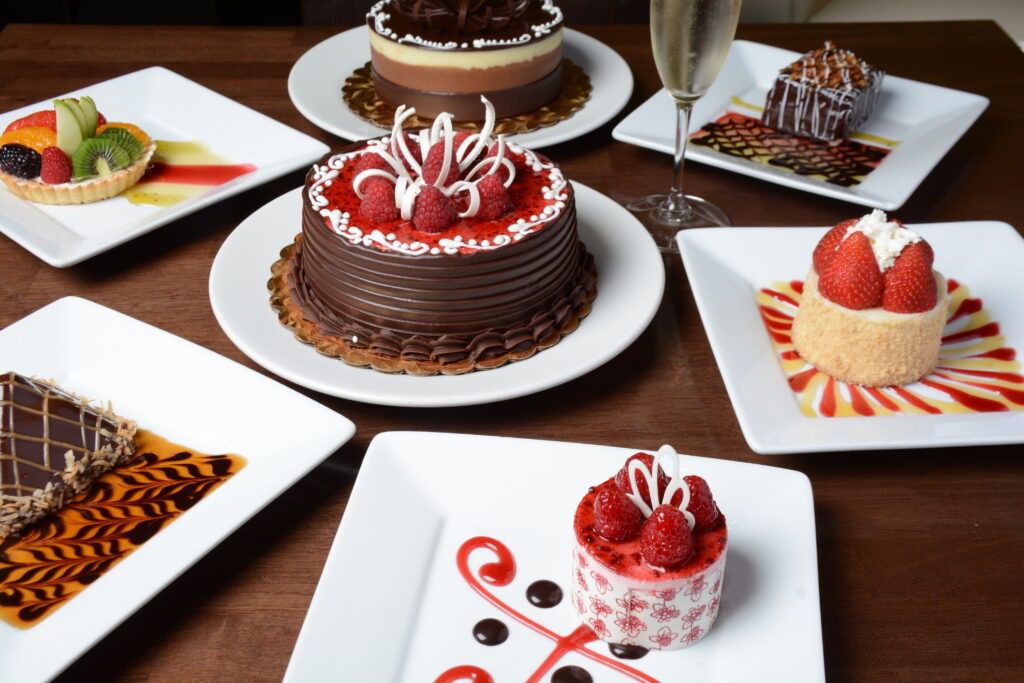 Chef Gille surprises Mom with his savory selection of Entrée Specials featuring his Crusted Black Pepper Blue Fin Tuna  Niçoise Salad, Steelhead Salmon made with truffled green peas purée, Yukon potatoes and wild mushrooms, Maine Lobster Mascarpone Saffron Risotto, Chilean Sea Bass, or Prime Bone-In Filet Mignon & Pommes Anna.
Moms can also indulge in Mi Piace's decadent Desserts which are always the sweetest part of any Mother's Day celebration, so do not miss the Midnight Fantasy, chocolate cake with Swiss bittersweet chocolate fudge and raspberry purée, Tiramisu, or New York Cheesecake with a creamy graham cracker crust, fresh strawberries, and whipped cream. So, pop a bottle of Champagne and celebrate Mom at Mi Piace this Mother's Day!
Mi Piace will be open on Mother's Day, Sunday, May 8th, 2022, for Lunch from 11:00 am to 4:00 pm, and for Mother's Day Dinner from 4:00 pm to 11:00 pm; 25 East Colorado Boulevard, Pasadena, CA 91105; 626.795.3131; www.MiPiace.com
TAY HO RESTAURANTS – SAN GABRIEL:
Lead the way this Mother's Day and take Mom some delicious "Tradition To-Go" from Tay Ho Restaurant!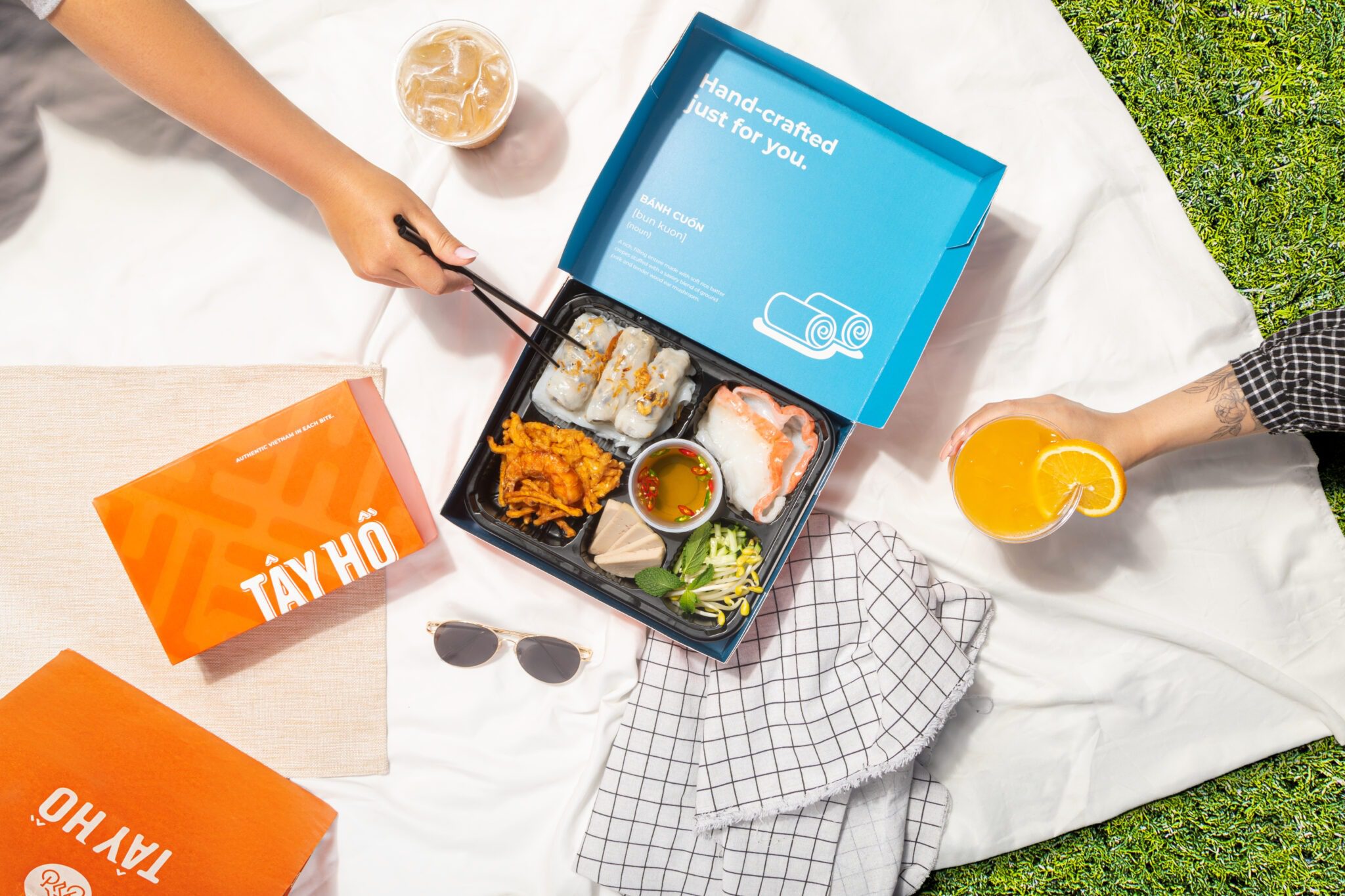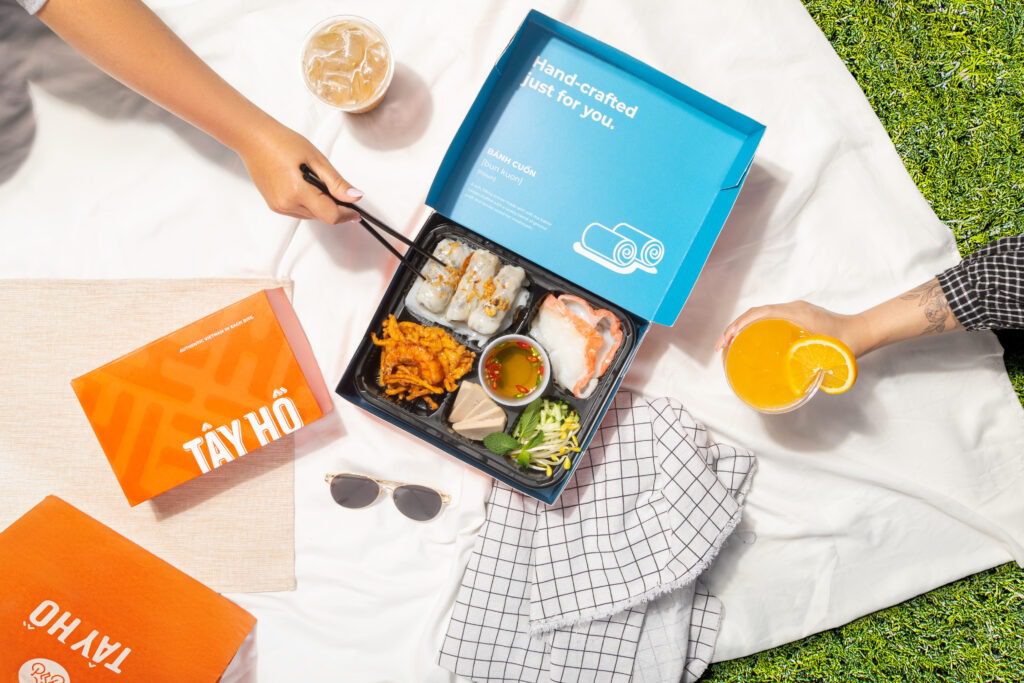 Tay Ho Restaurant's love of Vietnamese cuisine is for its rich history and versatility, so this Mother's Day Tay Ho Restaurant is serving up all specials Mom will love like their Tay Ho Bánh Cuốn Set presented with a choice of the classic rice crepes Pork & Mushroom Roll Set featuring pork and mushroom rolls, Vietnamese ham, and a shrimp and sweet potato fritter,
Or Grilled Pork Rolls Set with grilled BBQ pork rolls, Vietnamese ham, and a shrimp and sweet potato fritter, Garlic Shrimp or Garlic Steak Noodles, and so much more along with any of Tay Ho's Specialty Drinks including Tay Ho's signature Vietnamese Iced Coffee which Mom will definitely not want to miss!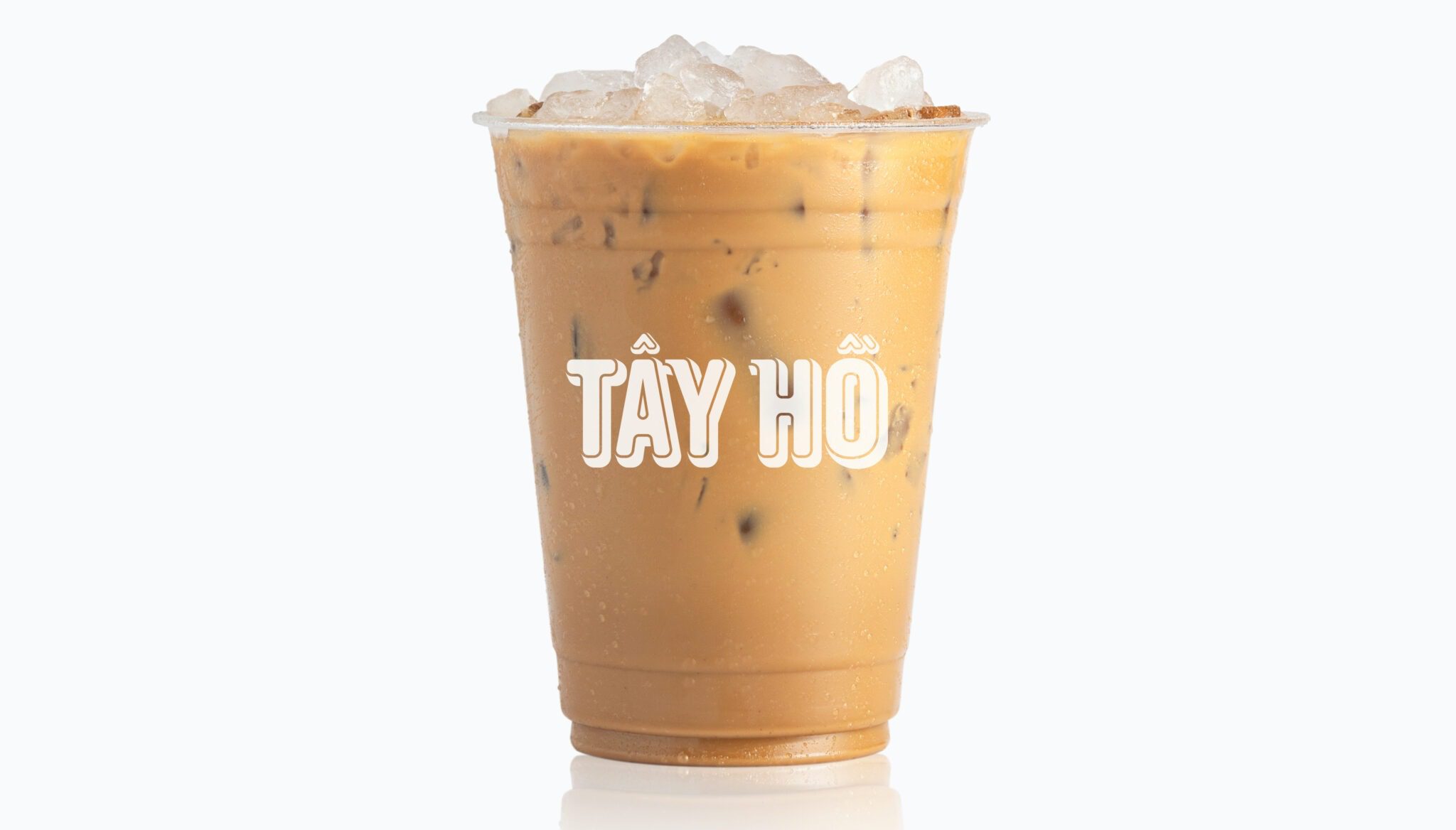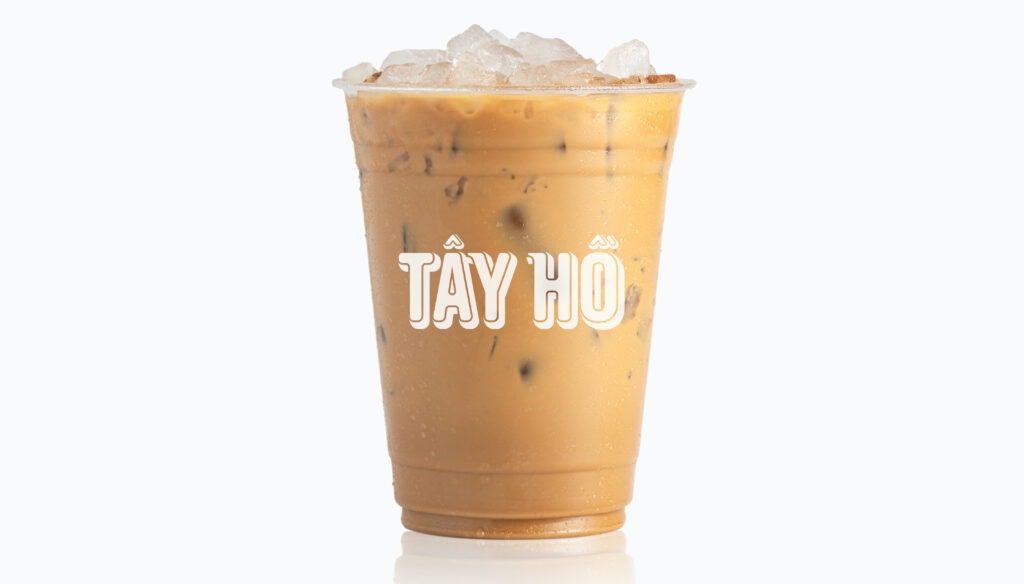 Tay Ho Restaurant will be open on Mother's Day, Sunday, May 8th, 2022, from 10:00 am to 6:00 pm; 529 East Valley Blvd., Suite 118B, San Gabriel, CA  91776; 626.778.1000; www.TayHo.com
THE RAYMOND 1886: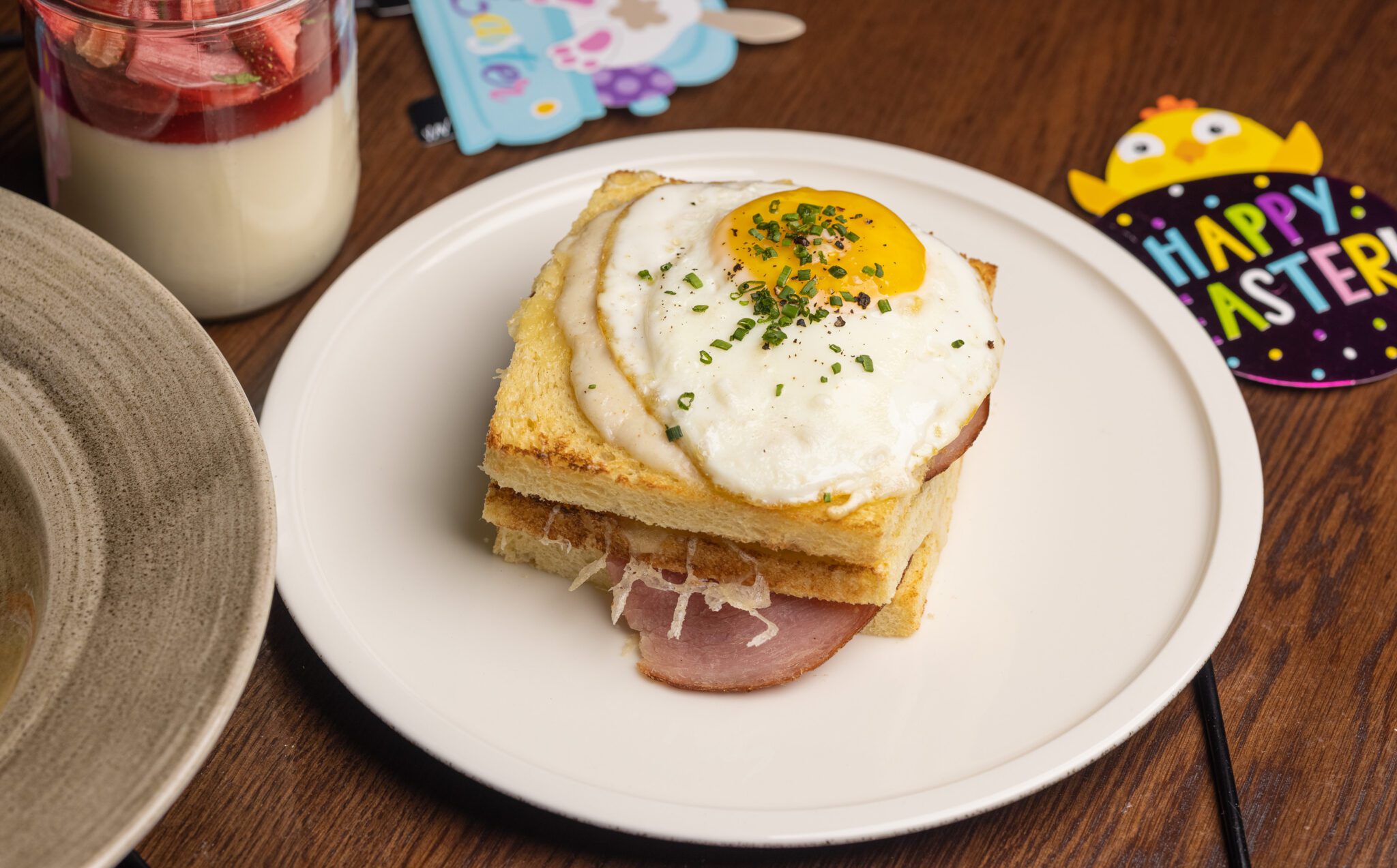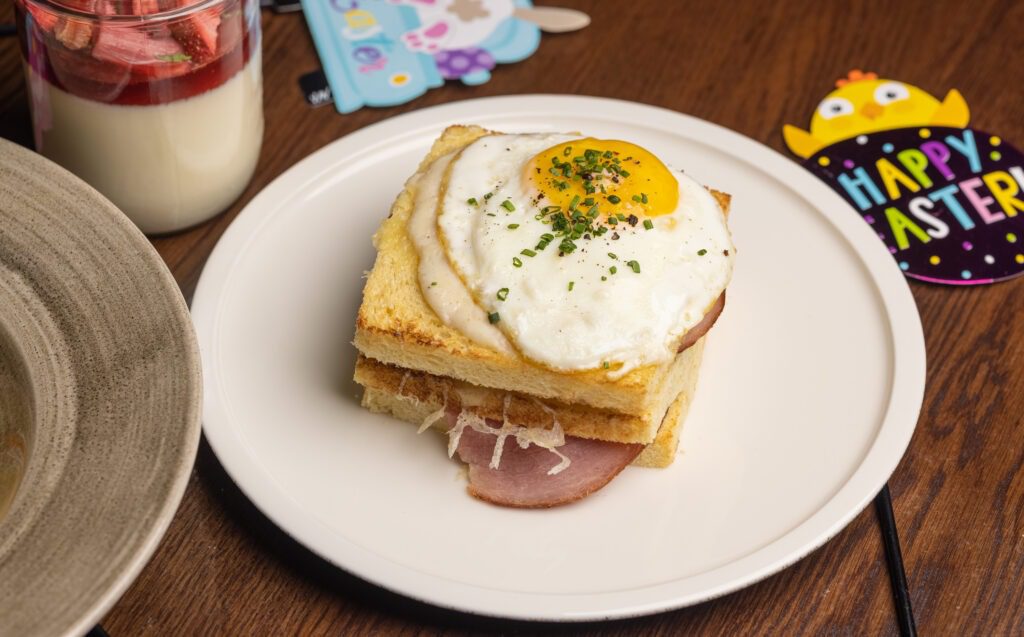 Spoil Mom by bringing her to The Raymond 1886 for Mother's Day Brunch! Enjoy festive Brunch favorites include Blueberry & Pistachio Pancakes, Eggs Your Way, Eggs Benedict, Breakfast Burrito, Chilaquiles, Breakfast Sandwich, Mediterranean Frittata Veggie Hash, Avocado Toast, Smoked Salmon Toast, and much more.
Mother's enjoying Dinner can savor The Raymond 1886's signature Mother's Day Dinner Menu, award-winning Wine List or enjoy an 1886 Bloody Mary or savor any one of their handcrafted cocktails making this a perfect Mother's Day for Mom!
The Raymond 1886 will be open on Mother's Day, Sunday, May 8th, 2022, for Mother's Day Brunch from 9:00 am to 2:30 pm, and for Mother's Day Dinnerfrom 4:00 pm to 9:00 pm; 1250 South Fair Oaks Avenue; Pasadena, CA 91105; 626.441.3136; www.TheRaymond.com