Get Your Tequila Fix! Celebrate Cinco de Mayo with El Granjero Cantina at LA's Farmer's Market
Get ready to grab your sombrero, get your tequila fix with Live Mariachis. and much more while celebrating Cinco de Mayo at El Granjero Cantina
---
Advertisement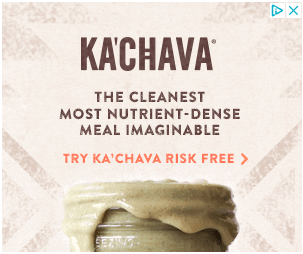 ---
L.A.'s newest most colorful Mexican cantina El Granjero Cantina on Thursday, May 5th, 2022, from 10:00 am to 8:00 pm!
With its lively, bright, and inviting indoor-outdoor seating and great patio for people watching, El Granjero (pronounced gran-heh-roh) Cantina is the perfect one-stop spot celebrating Cinco de Mayo while offering up Tacos, Dorados, Vegan Tacos, Salads, Bowls, Burritos, Quesadillas, Tequila, Mezcal, Top Shelf Margaritas, Sangria, Specialty Cocktails, Cerveza, Mocktails and much more for locals and pleasure travelers alike to all enjoy.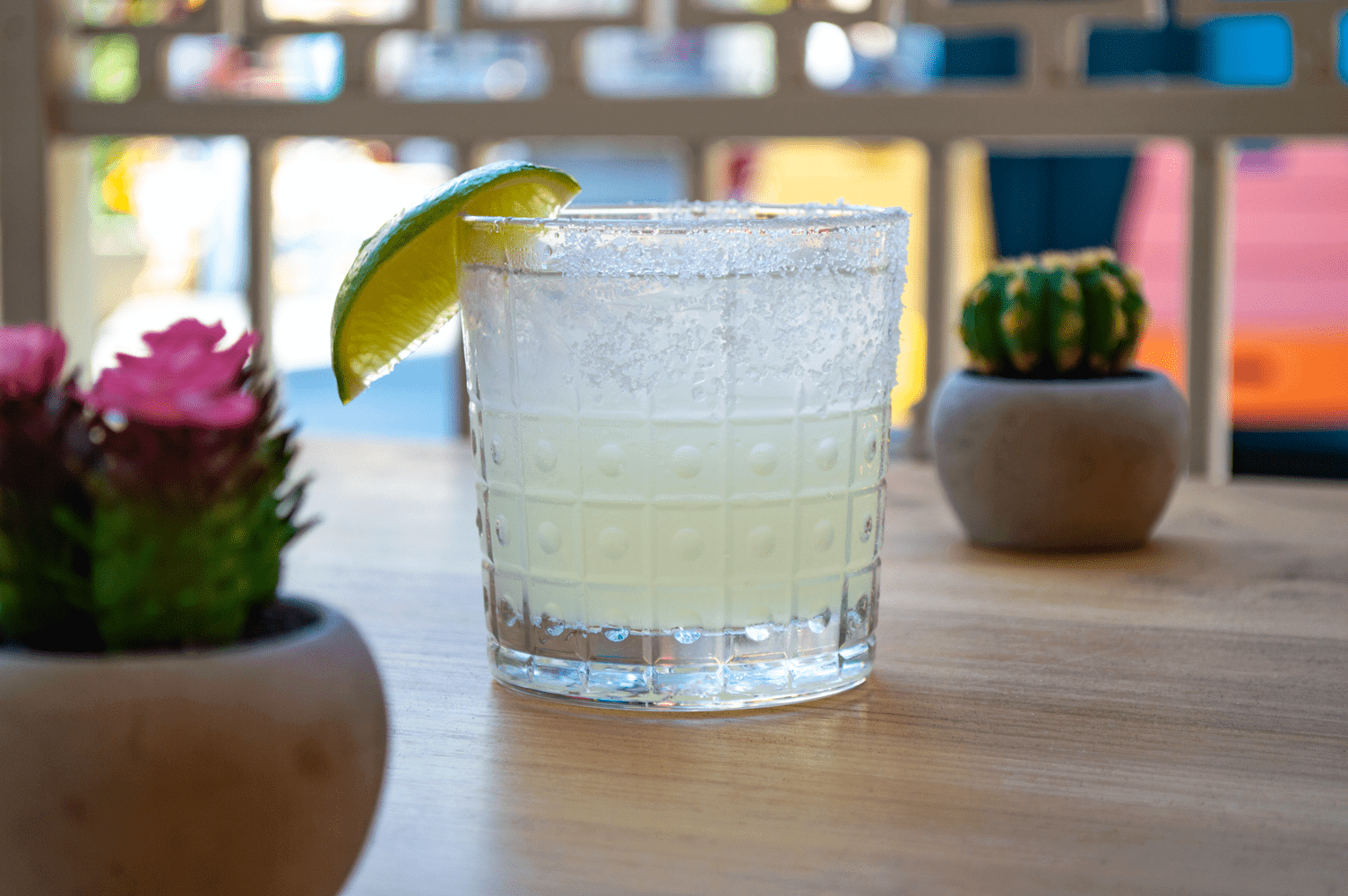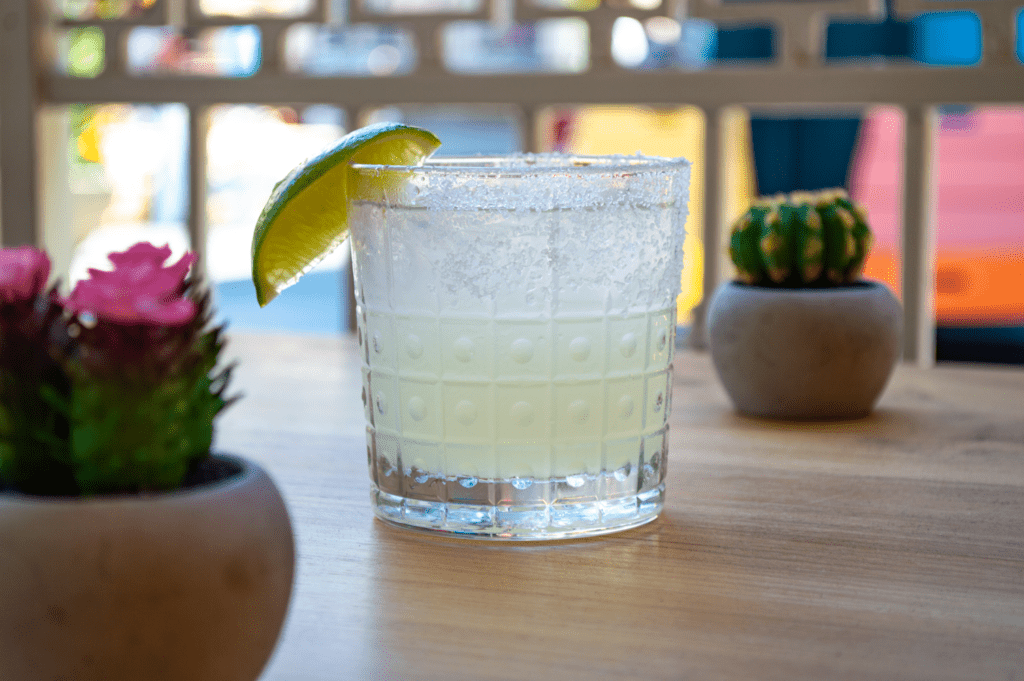 Executive Chef Jenni Sklar will also be featuring three festive specials including her FRY-CHOS made of fries, guajillo cheese sauce, black olives, pickled onions, salsa verde, pico de gallo and sour cream, Lobster Tacos with luscious crispy lobster, cabbage slaw, and spicy aioli, and Steak Taco comprised of asada-style skirt steak, guacamole, corn salsa, Cotija cheese, and cilantro served with herb rice and beans.
---
Related:  Los Angeles most colorful El Granjero Cantina features Mexican Cuisine and more 
---
Executive Chef Jenni Sklar will keep the Cinco de Mayo celebration going all day as she will also offering her full ingredient driven menu which embraces regional Mexican flavors using seasonal and fresh ingredients showcasing a selection of Antojitos (Snacks) including Guacamole, Fiesta Nachos, Papas Fritas and Pork Belly, and the Ensaladas (Salad) spotlight Chef Sklar's signature Caesar Salad prepared with romaine lettuce, cured egg yolk, sunflower seeds, and breadcrumbs, or Kale Salad made with avocado, griddled cheese, house pickles, corn, and black bean salsa.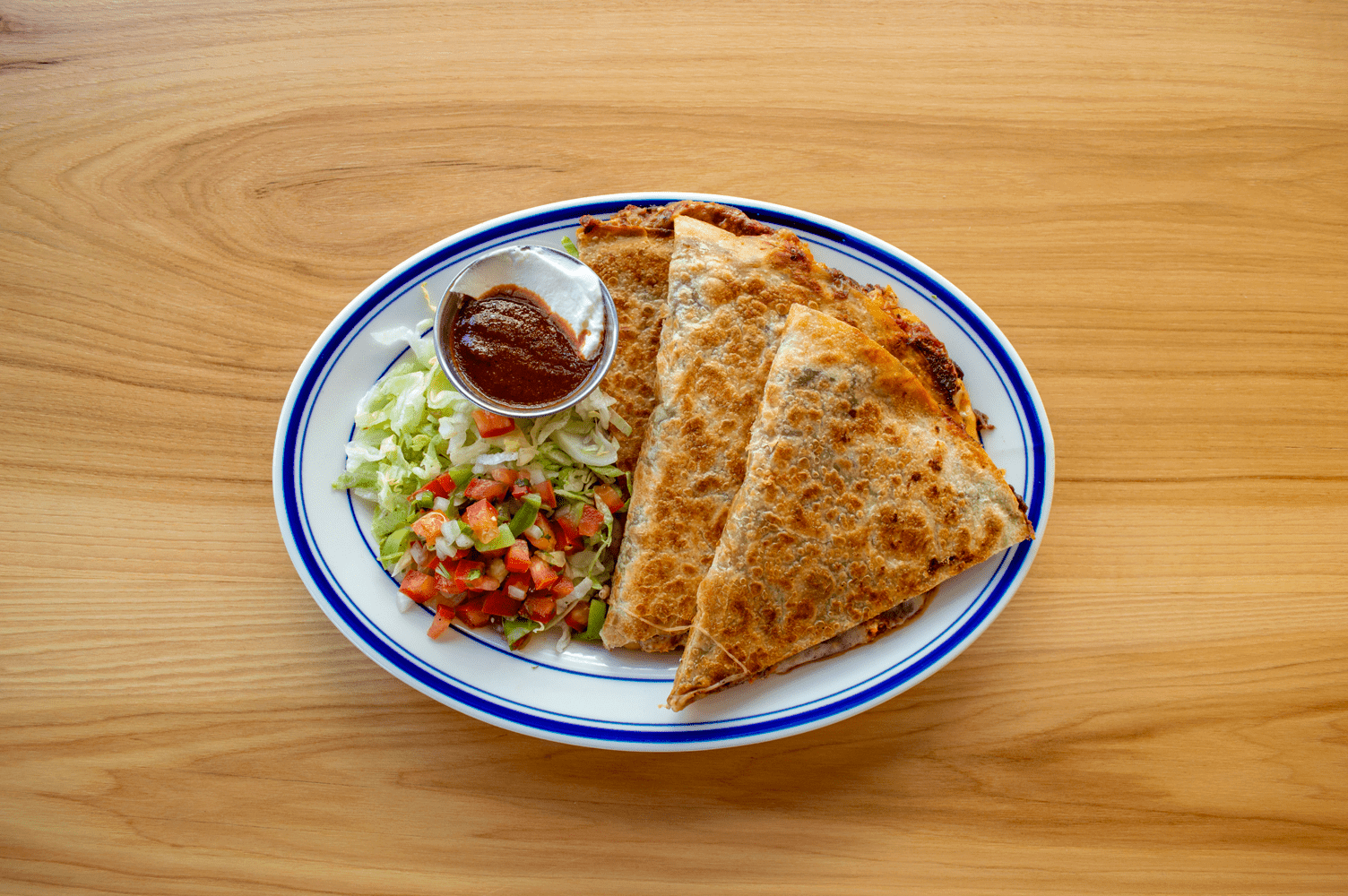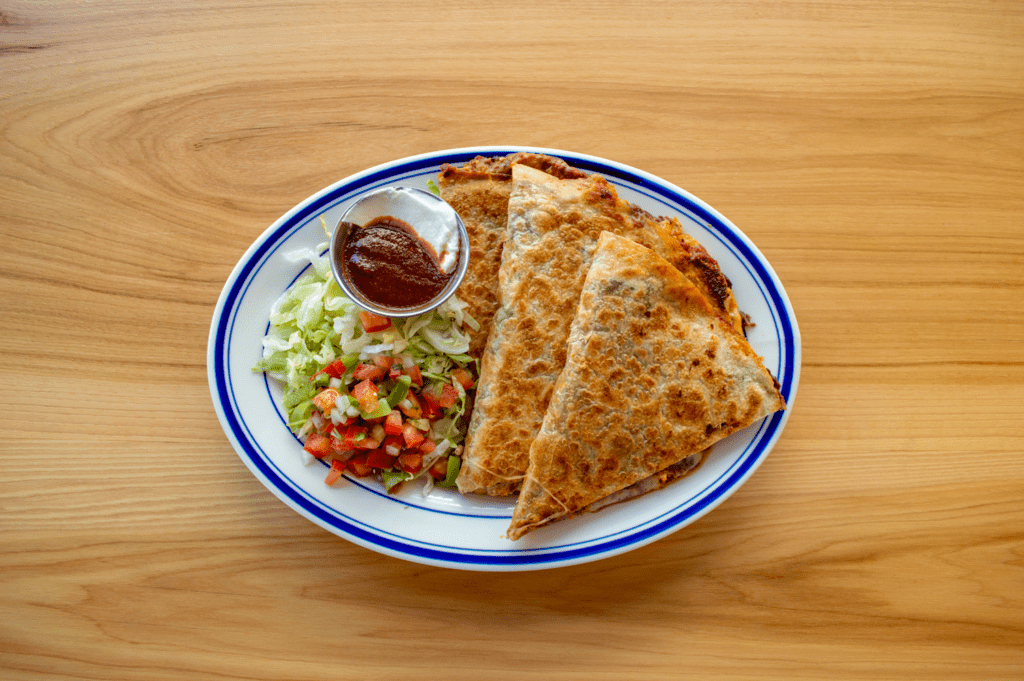 The Oaxacan Quesadillas are house favorites featuring the HIBISCUS made with sauteed hibiscus flowers, onion, and cheese, or the Queso prepared with cheese, black bean puree, salsa negra, and escabeche relish served with lettuce.
---
Related:  Gwen Stefani will headline the annual Opening Night at the Hollywood Bowl Friday, June 3.
---
Chef Sklar's Tacos do not disappoint and there are two for every guest to enjoy featuring a sublime selection including Avocado, Beef, Carnitas, Chicken or Crispy Fish. The Dorados (Golden Tacos) are lightly fried to perfection and offer up three delicious options, Chili Braised Beef & Cheese, Tomatillo Chicken & Cheese, and Soyrizo & Vegan Cheese.
The Los Tazones (Bowls) include the California fresh Crispy Avocado Bowl prepared with chipotle aioli, marinated kale, corn, black bean salsa, and pickled red onions, along with a Chicken Bowl, Beef Bowl, Carnitas Bowl, Seared Fish Bowl, or Keto Bowl comprised of your choice of protein with cauliflower rice, griddled cheese, cabbage slaw, marinated kale, and crema.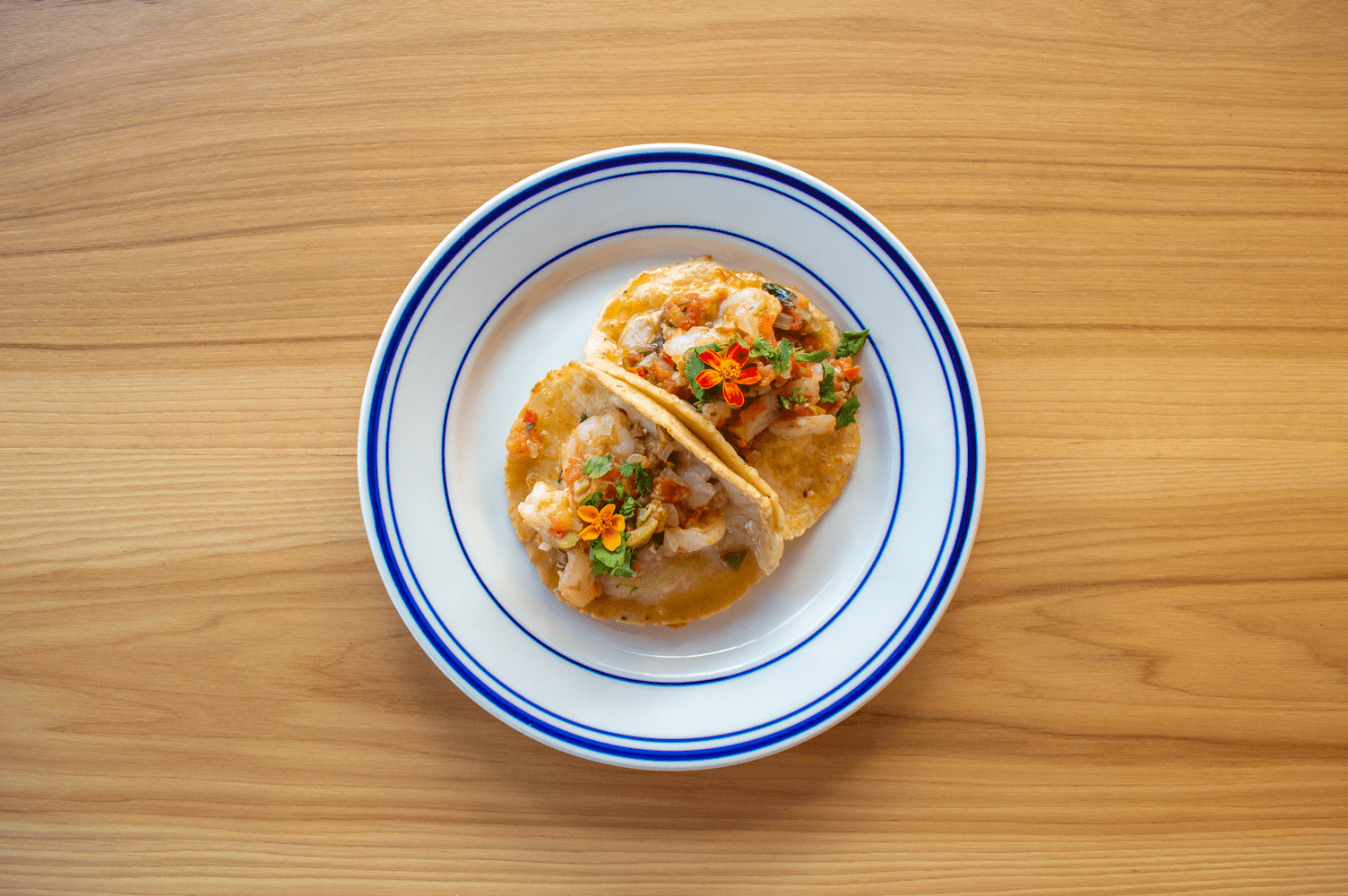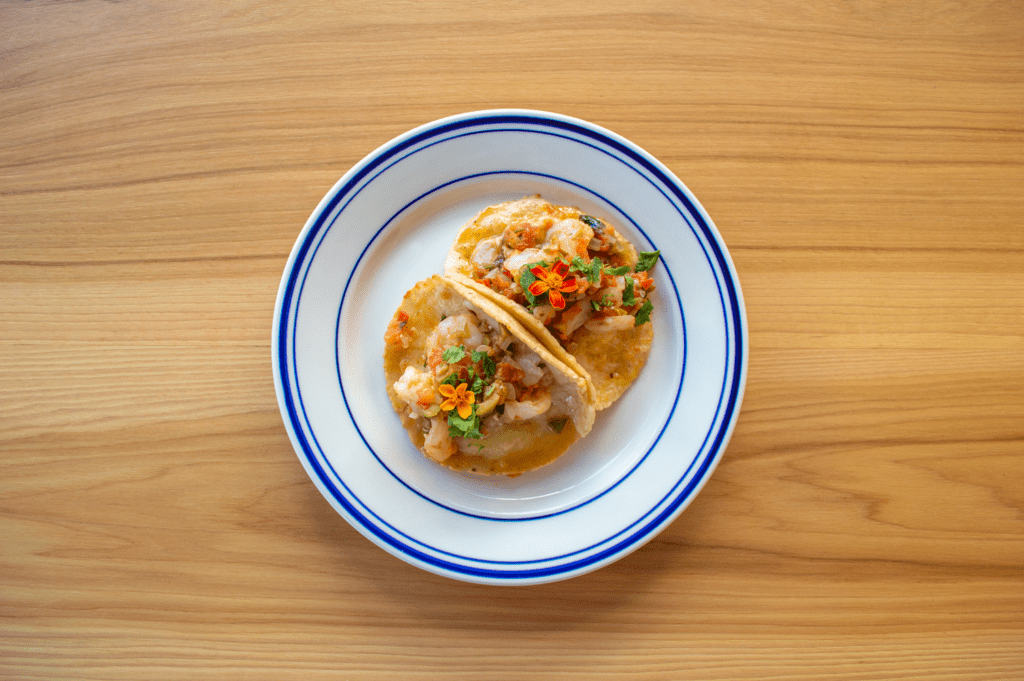 Chef Sklar's Cheese and Chicken Enchiladas are a family favorite and her Carnitas and Chili Beef Burritos are packed with flavor. As, with any proper Mexican meal, Chef Sklar's Acompanantes (Sides) are the perfect addition to each dish featuring fresh Avocado, Blistered Jalapeno, Cauliflower Rice, Corn Tortillas, Flour Tortillas, Guacamole, Black Beans, Black Bean Puree, and Herb Rice.
"We make everything in-house from our pickles to our salsas, carnitas, and our tortillas,"

states Sklar.
El Granjero Cantina's tortillas are extremely special as Sklar spent months looking for the perfect blend of fresh corn masa and maseca(dry corn flour) to create a unique texture that resembles a flour tortilla. Says Sklar, "Our Tortillas are soft, pliable, full of moisture and fantastic flavor. The density reminds me of a tamale and every tortilla is handmade to order every time."
El Granjero Cantina's bar program, created by Cocktail Consultant Tobin Shea, honors traditional agave-based spirits from Mexico with a specially curated list of Tequilas y Mezcal showcasing a special selection of Blanco Tequila, Reposado Tequila, Anejo Tequila, and Mezcal, while also featuring fun and frothy Frozen Margaritas, Cocktails on Tap, and collection of Classic Margaritas and Specialty Cocktails such as the EGC Old Fashioned comprised if reposado tequila, mezcal, Meletti Amaro, and orange, Lifesaver made with mezcal, Fiero, lime and pineapple syrup, and Rasp-Hib Cocktail prepared with guests choice of tequila, Italicus, hibiscus tea, lime and soda to name just a few.
And, to make sure this is the ultimate Cinco de Mayo celebration El Granjero Cantina will be serving up a SHOT & BEER  featuring a shot of Cazadores tequila and Modello ($12), Patron Margarita ($16) prepared with Patron silver, fresh lime juice, Cointreau, and agave, fresh Frozen Strawberry Margarita ($14) made with Cazadores tequila, Fiero, strawberries, lime, and sugar. In addition, Cazadores and Patrón will be celebrating by serving samples from 4:00 pm to 8:00 pm to guests 21 and over and El Granjero Cantina will also be offering select Beer, Wine, house-made Sangria, and non-alcoholic beverages such as El Granjero Cantina's handmade Horchata and freshly carbonated Agua Frescas.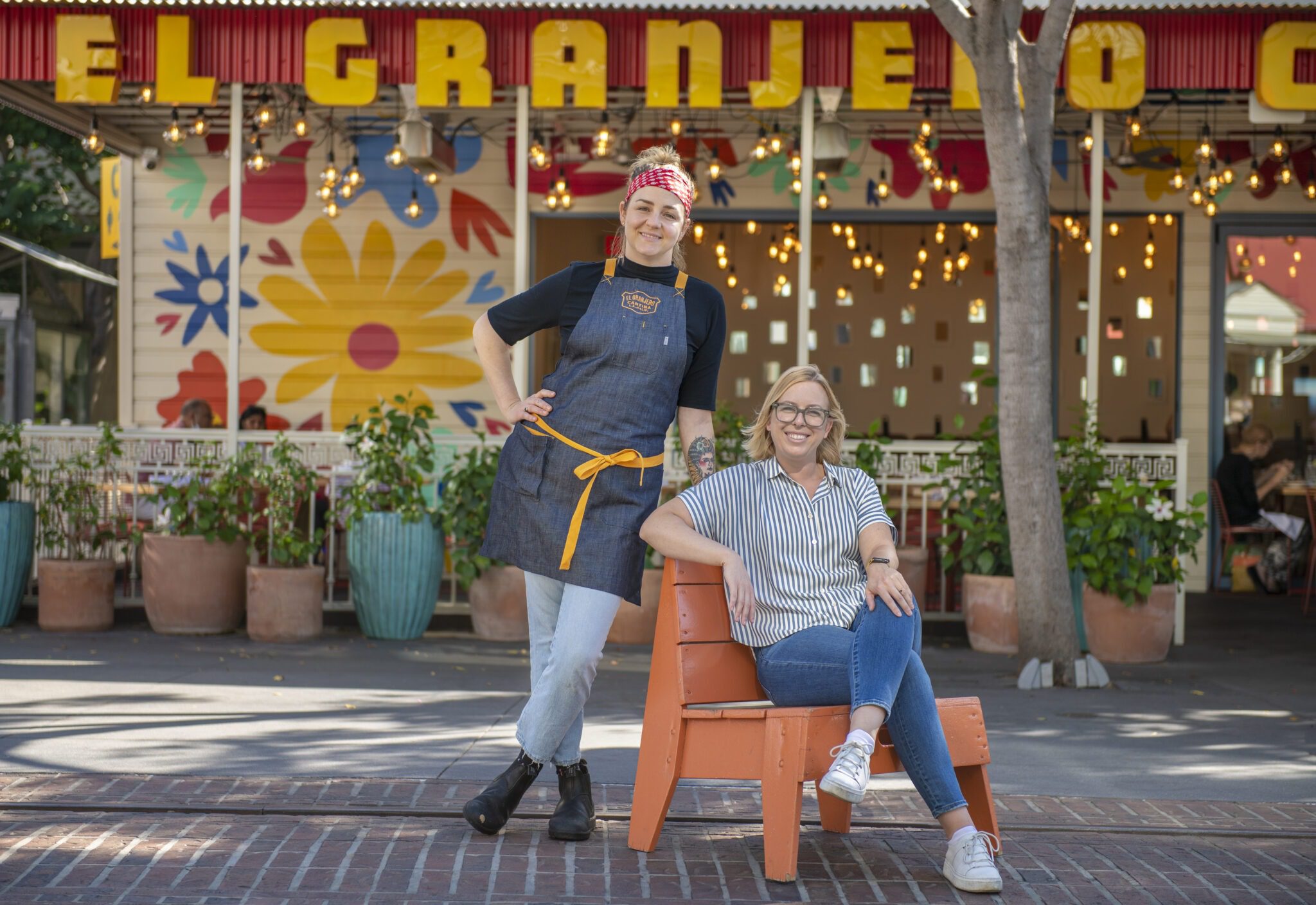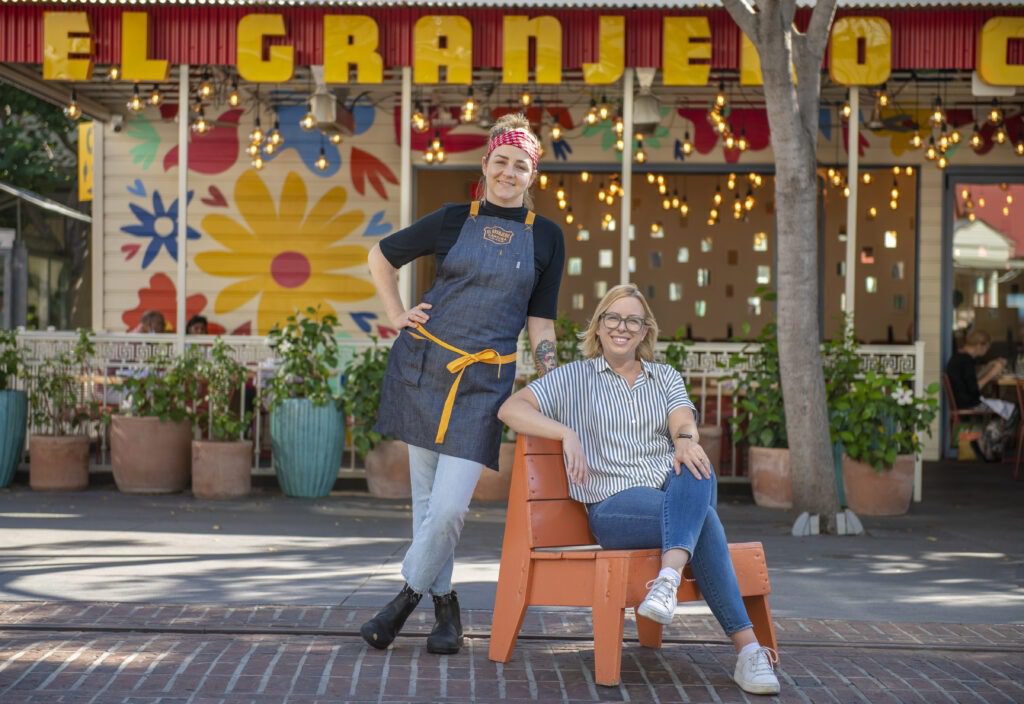 For the perfect complement to this festive celebration, Live Mariachis will be performing from 5:00 pm to 7:00 pm, so come sip, savor, and celebrate at El Granjero Cantina at The Original Farmers Market this Cinco de Mayo!
El Granjero Cantina will be open on Cinco de Mayo, Thursday, May 5th, 2022, from 10:00 am to 8:00 pm. For more information about El Granjero Cantinaat The Original Farmers Market or to make reservations, please call 323.879.9324 directly or visit www.CantinaLA.com.