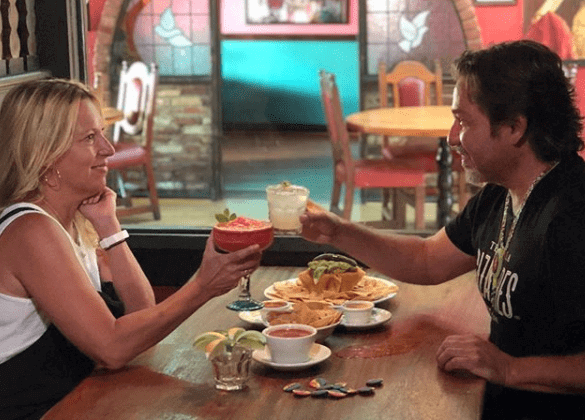 Come Taste Silverlake's Casita Del Campo May 15 to Celebrates 60 Years in Business
There is truly no place or space like Casita Del Campo.
Since May 15th, 1962 when the restaurant first opened, by artist and dancer, Rudy Martin Del Campo, who appeared in the original West Side Story film, this restaurant has created moments and memories that transcend time.
---
Advertisement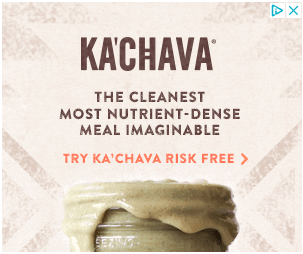 ---
Casita Del Campo was a business idea but Rudy also wanted to create a haven for his creative community, a unique and thoughtful space where they could come together, enjoy a meal and some entertainment.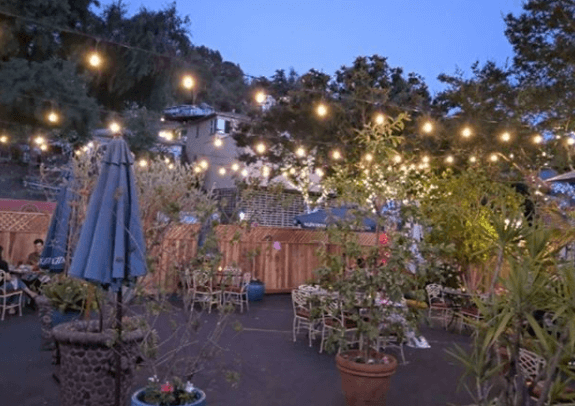 Casita Del Campo has become an institution in the community of Silverlake and the city of Los Angeles.
The Del Campo family that continue to run and oversee all operations are proud and appreciative to be able to celebrate 60 years of business and patronage on Sunday, May 15th, 2022.
---
Related:  Silverlake's Casita Del Campo maintains its charm, its originality and its creativity
---
Throughout these past few years of hardship near and far, it is truly a testament to the power of community that Casita Del Campo continues to stand, tall and proud and bright and bold.
It is such a rare occurrence these days to be able to maintain a restaurant let alone have success for 60 years, but Casita Del Campo has continued to grow, to shine and to find its way amidst the chaos.
The clients that pour in, both regulars and newcomers alike, call this place a second home, it is an oasis in the center of the city where many come to seek solace, to have a laugh and to enjoy one of the many nectars of a joyous life, a solid margarita.
Rudy Del Campo, of Mexican descent and his beautiful wife, Nina Del Campo, of Colombian descent ran Casita Del Campo their whole adult lives, expanding by buying neighboring properties and continuously seeking new motives and ways to make the business more successful.
They were married for 40 years, completely involved in everyday operations and were avid supporters of the LGBTQ community and the neighboring community of Silverlake and beyond.
As both Rudy and Nina passed away some years ago, their son, Robert Martin Del Campo, continues the legacy of this magical restaurant and has dedicated his efforts to making it stay current with the times and continuously improving in every possible way.
As Robert puts it:

"this place was made with love and that is the most important ingredient of how it still runs to this day."
His creative passion for the arts is evident in all the pieces you see in each room and his wife, Gina Martin Del Campo, an artist who studied at UCLA is the incredible mastermind behind all the stained-glass patio tables that many come to the restaurant to sit at while enjoying the beautiful SoCal weather.
---
Related:  Los Angeles most colorful Mexican Cuisine at El Granjero Cantina
---
A rarity in the ever evolving, trendy neighborhood of Los Angeles, Casita Del Campo has maintained its charm, its originality and its creativity. The staff and the vibe has truly remained very similar to the day it opened on May 15,1962.
The music flows through an epic sound system, the drinks are constantly being shaken behind the bar and the waiters have become like family to many local aficionados. Of course, the sizzling and delicious food that comes from the kitchen is a huge part of the love for Casita Del Campo, and the original recipes and cooking practices have remained consistent since the day the restaurant opened 60 years ago.
Every morning, fresh vegetables are chopped for the salsa and dishes, the guacamole and chips are made fresh on the daily as well as the home-style soups passed down from Grandma's recipes.
As featured in the Casita Del Campo's "60th Anniversary Menu"
some favorites include the Casitas Special, a sharable appetizer served with six mini tortillas topped with chicken or beef, accompanied by sour cream, guacamole, pico de gallo and beans.
The Sizzling Fajitas are fun and delicious, the Carnitas are tender and packed with flavor and the Enchiladas are an absolute must. Of course, the meal should always end with Casita Del Campo's homemade Flan which is just sweet, sweet perfection.
The bar is led by Antonio Cruz, who created some special Anniversary Cocktails including a Mexican Mule which is made with Don Julio Tequila, ginger beer, a splash of soda water, fresh lime juice and mint and the refreshing and popular Blackberry Margarita made with Don Julio Tequila, muddled blackberries and raspberries, agave and fresh lime juice.
Obviously, you can never go wrong with the Classic Casita Margarita made with Tequila, our freshly made lime juice and a little triple sec. The original creative Margarita flavors include Pomegranate, Guava, Ginger, Strawberry, Mango, Melon, Watermelon, Peachand for a little kick, Jalapeño.
The Casita Del Campo bar
The Casita Del Campo bar is a full bar and although the Tequila is the main star, every cocktail is a winner.
The Casita Del Campo Cavern Club Theatre
The Cavern Club Theatre downstairs hosts a wide array of comedy, drag-strip and holiday shows that bring people near and far who are fans of the acts including many celebrities who enjoy a good laugh.
It is an experience that one can have only at Casita Del Campo. You grab a drink, head downstairs and enjoy some of the best laughs you will ever have. The theatre is run by Mr. Dan, who is part of the family as he has been there for over 30 years and brings new customers and faces to the restaurant with every show. The family is very appreciative to have him and to be a supporter of something so unique and embraced in LA.
To celebrate 60 years is to celebrate something many restaurant business owners never get the chance to and that means the world to the Del Campo family. They have celebrated special occasions, momentous moments and have created life memories together here and they wouldn't choose any other place to be.
The passion, the love and the attention to detail is obvious in every corner of the large space.
Everyone that walks into Casita Del Campo becomes a member of this joyous, creative and fun family and you better believe they will be back. It is not one thing, one dish or one person that makes this restaurant what it is, but it is the combination of so many ingredients and efforts that vividly showcase what family and legacy means. Life's worries stay at the door once you arrive, have a seat at the incredible mosaic patio table by the fountain, enjoy an Anniversary cocktail and a smile from our staff, because if nothing else, Casita Del Campo is here for you and is here to stay.
60 Years of life, love, passion, art, good food and drink at Casita Del Campo and a lifetime to go!
Casita Del Campo will celebrate 60 years on Sunday, May 15th, 2022 for all the amazing patrons from 12:00 pm noon to closing with live entertainment, special guests, margaritas and lots of smiles.
Casita Del Campo is open every Monday through Thursday from 11:00 am to 10:00 pm, Friday and Saturday from 11:00 am to 12am and then Sunday from 11am to 10pm.
There is a special 60th Anniversary Menu offered every day at 4:00 pm to closing, a Lunch Menu offered from 11:00 am to 4:00 pm from Monday through Friday and a Brunch Menu offered on Saturday and Sunday from 11:00 am to 3:00 pm. 
Casita Del Campo offers Happy Hour every day from 3:00 pm to 6:00 pm. Casita Del Campo has special rooms available for private parties and celebrations.  
For more information please visit http://casitadelcampo.net or call 323.662.4255. The address is 1920 Hyperion Ave, Los Angeles, CA 90027.