El Granjero Cantina ReInvents Modern Mexican for Tourist and LA Foodies at Original LA Farmers' Market
The Original LA Farmers' Market is known for its history, tastes and experiences for diners visiting both locally and from around the world – after all, The Grove is a global destination.
But here's the thing.  
Often times, we think of touristy chain restaurants when we think of tourist areas.  Mass appeal, mass traffic, low quality.
Let's see how El Granjero Cantina deals with this challenge.
---
Advertisement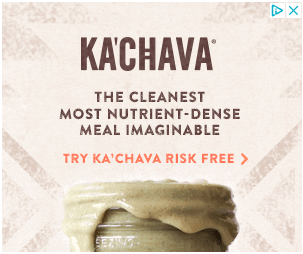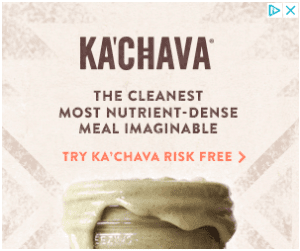 ---
Just a few steps between the Farmers' Market and The Grove the bright, inviting colors and decor of El Granjero Cantina are the first thing about it that draws you inside. 
An inviting space that pops out from the setting.
Upon arriving early for our reservation time, we went to the bar and enjoyed cocktails. A truly outstanding take on the Old Fashioned was served to us, using mescal instead of whiskey.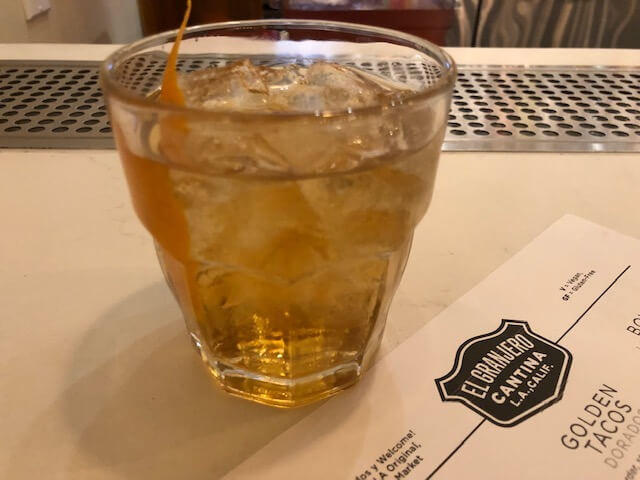 ---
Related:   Super Country Superstars The Chicks head to LA this Summer 
---
This American classic incorporating the Mexican element was a preview of the delights to come from the kitchen of Executive Chef Jenni Sklar and Cocktail Consultant Tobin Shea.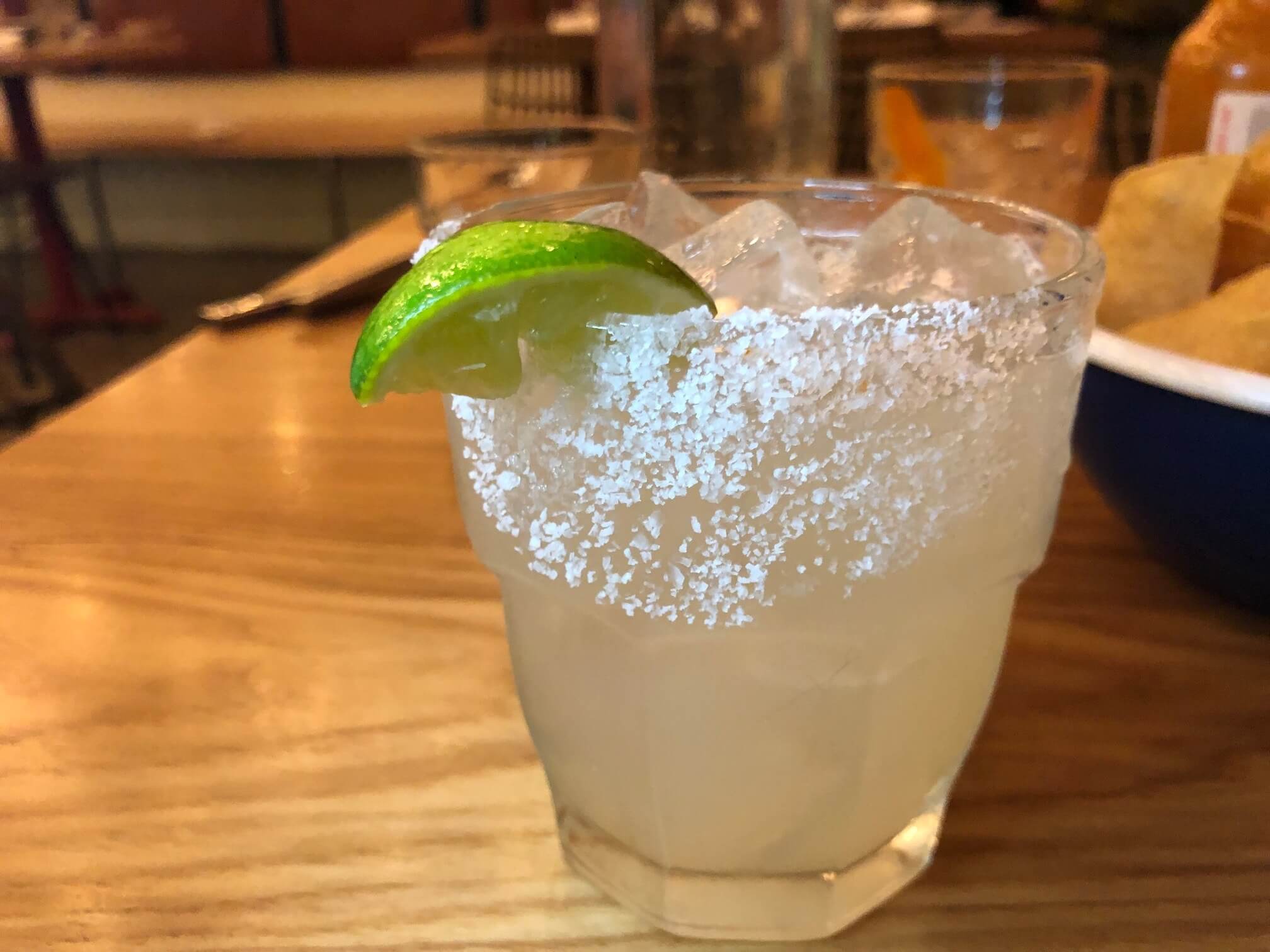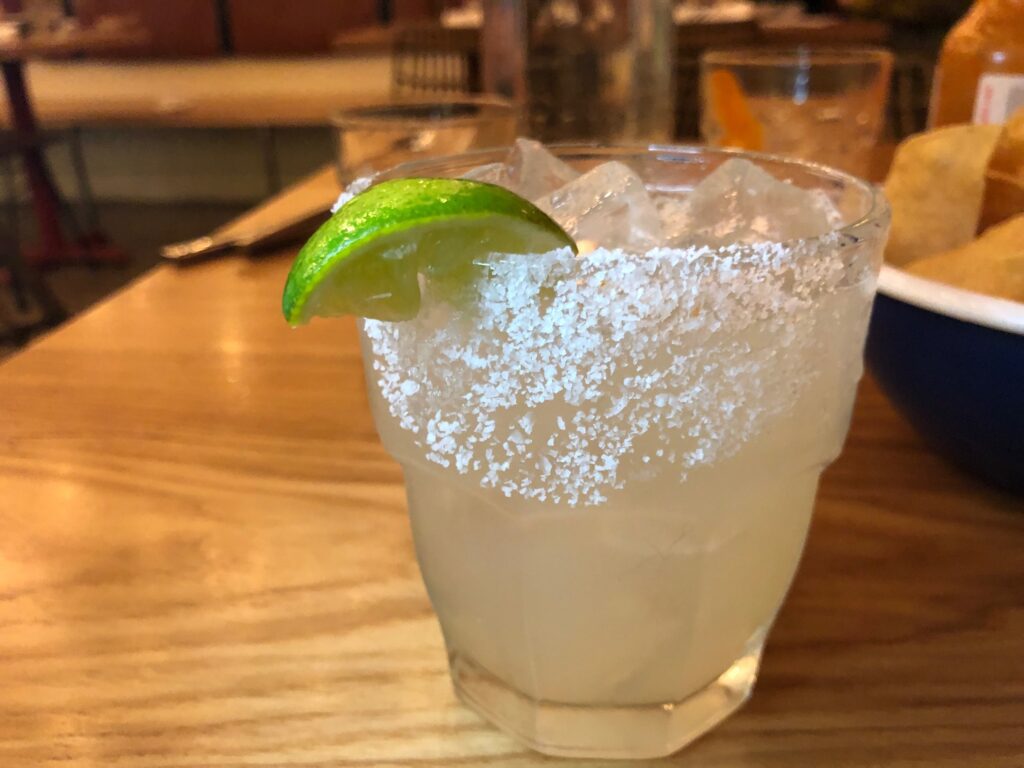 Once seated, we began with appetizers.
Including the Fiesta Nachos and the house made guacamole. It's difficult to make something as common as nachos stand out, but El Granjero's use of Guajillo cheese sauce really was that bit of difference that makes them unique. 
The guacamole was outstanding; Executive Chef Jenni Sklar's choice to use scallions in place of white onions, and excluding tomatoes, made it a creamy, smooth, palate-pleasing delight, avoiding the overpowering onion and acidity that hurts homemade guacamoles.
Next up, Executive Chef Jenni Sklar's take on the Caesar salad. 
It almost feels wrong to call it a "salad", because this was anything but the traditional dish of lettuce and dressing in a bowl that is enjoyed by one person.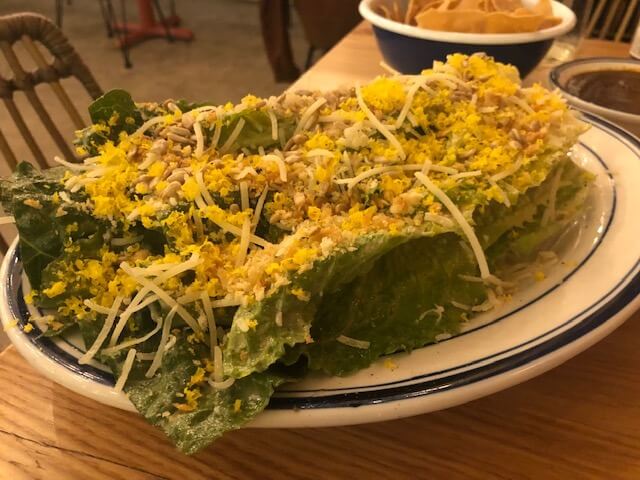 The romaine leaves were laid out flat, with the elements of Caesar salad placed on top. We were encouraged to eat it hors d'oeuvre style, suggesting no fork or knife. The elements of the Caesar salad stayed distinct and separate, with flavors of anchovy paste, lemon zest, parmesan, or sunflower seeds dominating which particular bite you happened to take. 
This was not held together with an egg based emulsion dressing as is usual with Caesar, but rather tied together in a delicate melody of food flavors with a simple vinaigrette dressing. 
If you have ever wanted to share salad as an appetizer, then El Granjero has what you are looking for.
---
Related:  Comedy Legend Chris Rock brings Laughs to Los Angeles Nov 2022
---
Our main entrees included the queso beef tacos, deliciously slow braised and served birria style with a side of flavorful au jus for dipping.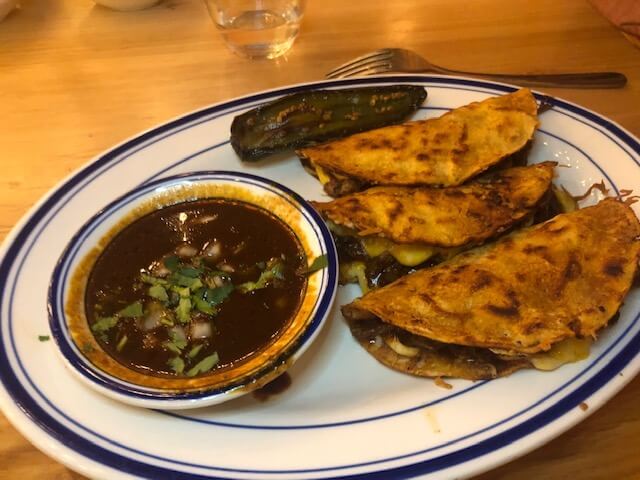 We also enjoyed a carnitas bowl, containing slow roasted pork and accompanying vegetables, cheese, lettuce and sour cream. The flavorful and tender beef and pork in each dish, respectively, speak to the care taken by the kitchen to take the time to get the low and slow cooking needed to enjoy these meats.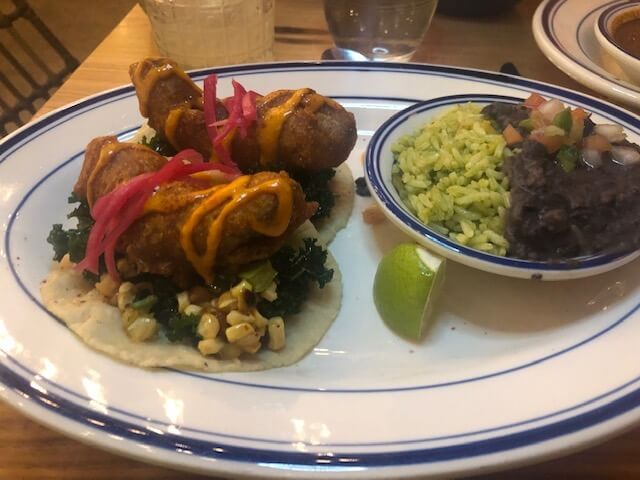 The avocado tacos are presented as a vegan option, but are outstanding enough on their own that even those with no interest in plant-based cuisine would find them a delicious option. The batter on the generous slice of fried avocado used as the "meat" in these tacos really packs a lot of flavor, and is further accentuated by the kale and the corn salsa that accent each taco.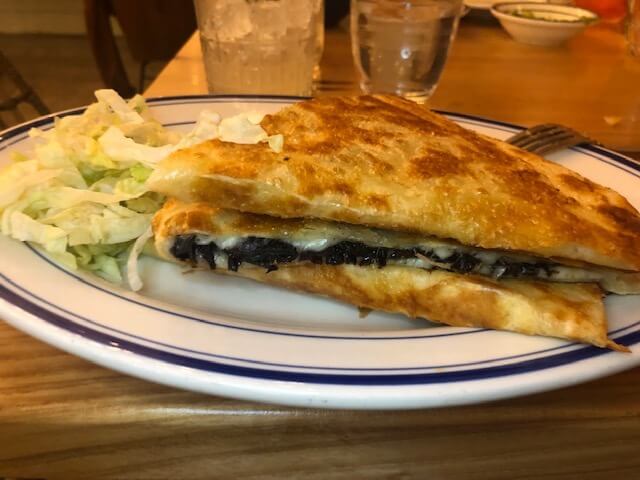 The hibiscus quesadilla offered by El Granjero Cantina is a unique experience. Inspired by Oaxacan "tlayudas", the combination of cheese, grilled onion, and roasted hibiscus flower is a treat that must be experienced to be appreciated. A subtle sweetness with a hint reminiscent of spinach is the flavor that these beautiful and very edible flowers bring to this dish. The caramelized onions in the dish make for a wonderful complementary flavor.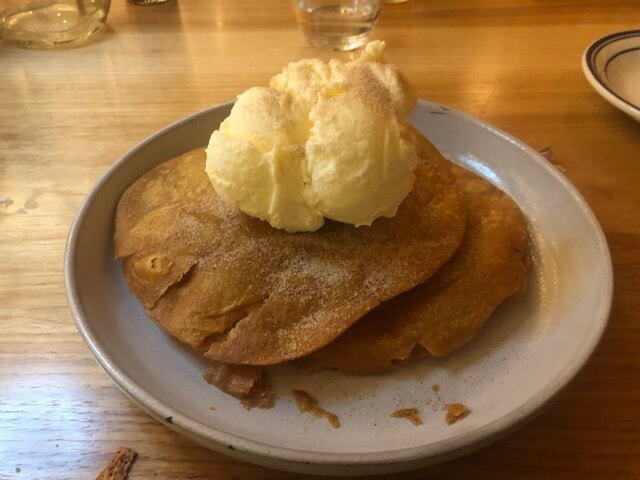 For dessert, we enjoyed a bunuelo sundae, consisting of crisp fried tortillas sprinkled with cinnamon sugar and served with vanilla ice cream. It was a perfect rounding out to the meal.
El Granjero Cantina has skillfully managed to blend chef driven influence of Mexican cuisine with the expectations of a US, and largely tourist driven clientele into a delightful dining experience. 
In addition to the passionately crafted dishes we enjoyed, it should be mentioned that the staff was making the night memorable for multiple parties while being obviously short handed.
It speaks to the skill and professionalism of General Manager Grace Whaley and Yuri that they were able to give such attention throughout the restaurant all evening. 
"Tuesday night in February" has become a sort of cliche within the food and beverage industry to refer to a workday evening where nothing much is going on. 
However, El Granjero Cantina, through their passionate Executive Chef Jenni Sklar, General Manager Grace Whaley, Yuri, the staff, bold and welcoming decor, and delicious take on Mexican cuisine tailored to an American audience, managed to make this Tuesday night anything but a dreary February evening. 
Stop by next time you are at the Farmer's Market or The Grove. Or, take advantage of the ample parking right next to the restaurant and enjoy a night here as your destination. You won't be disappointed.