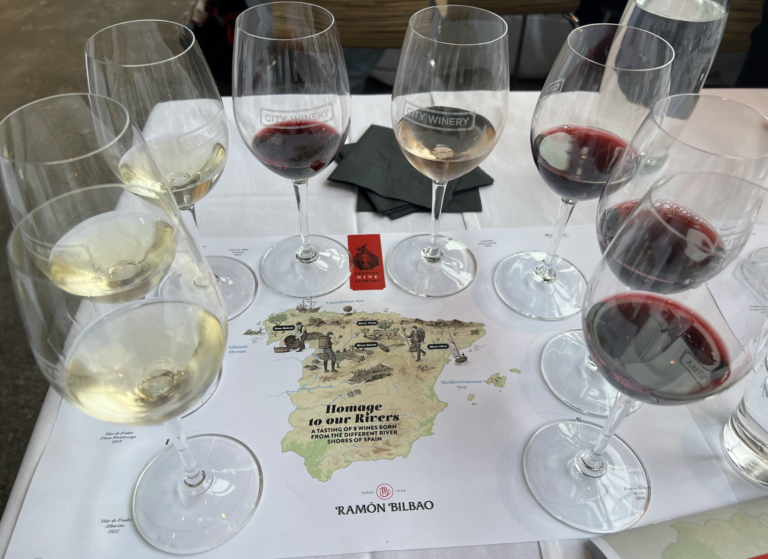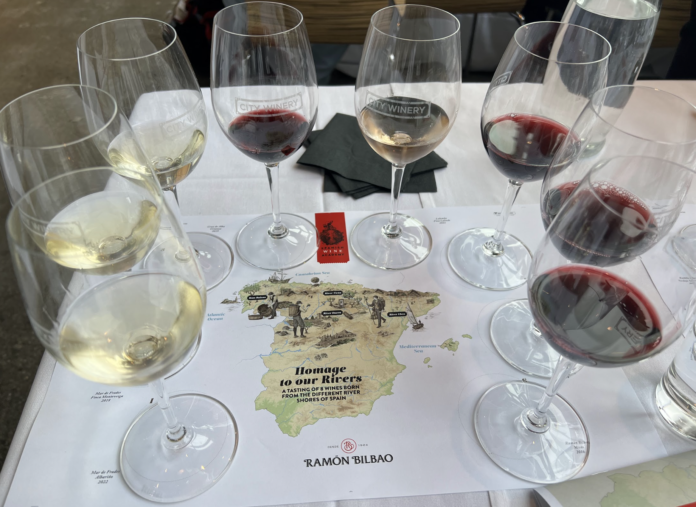 Flavor, History and Wine – Spanish Wine Academy Pours  "Homage to Our Rivers" at NYC's City Winery June 20, 2023
Spain's Penin Guide winemakers gathered in Manhattan on June 20 to pour their best wines for a crowd of Sommeliers, wine retailers and wine critics.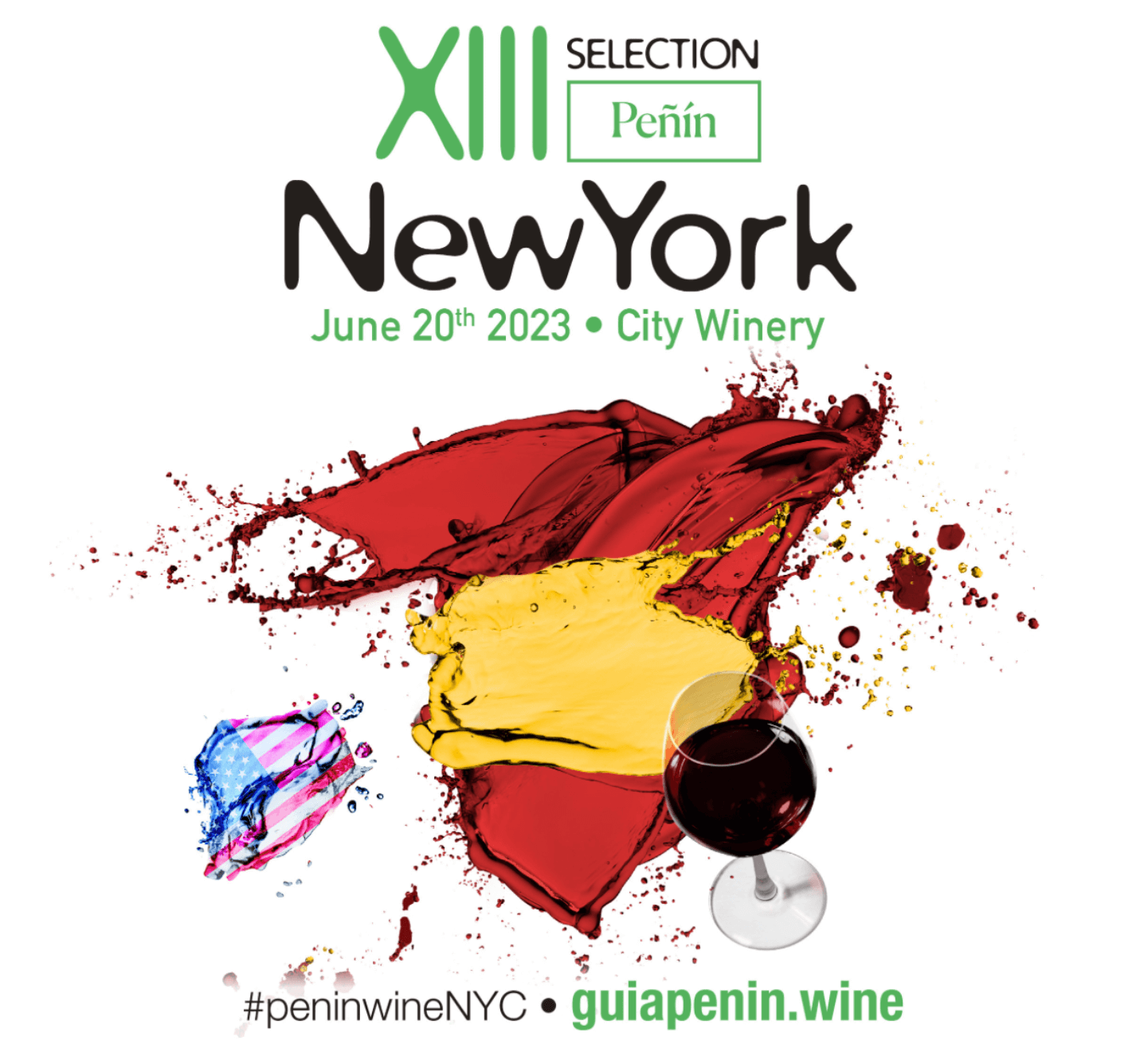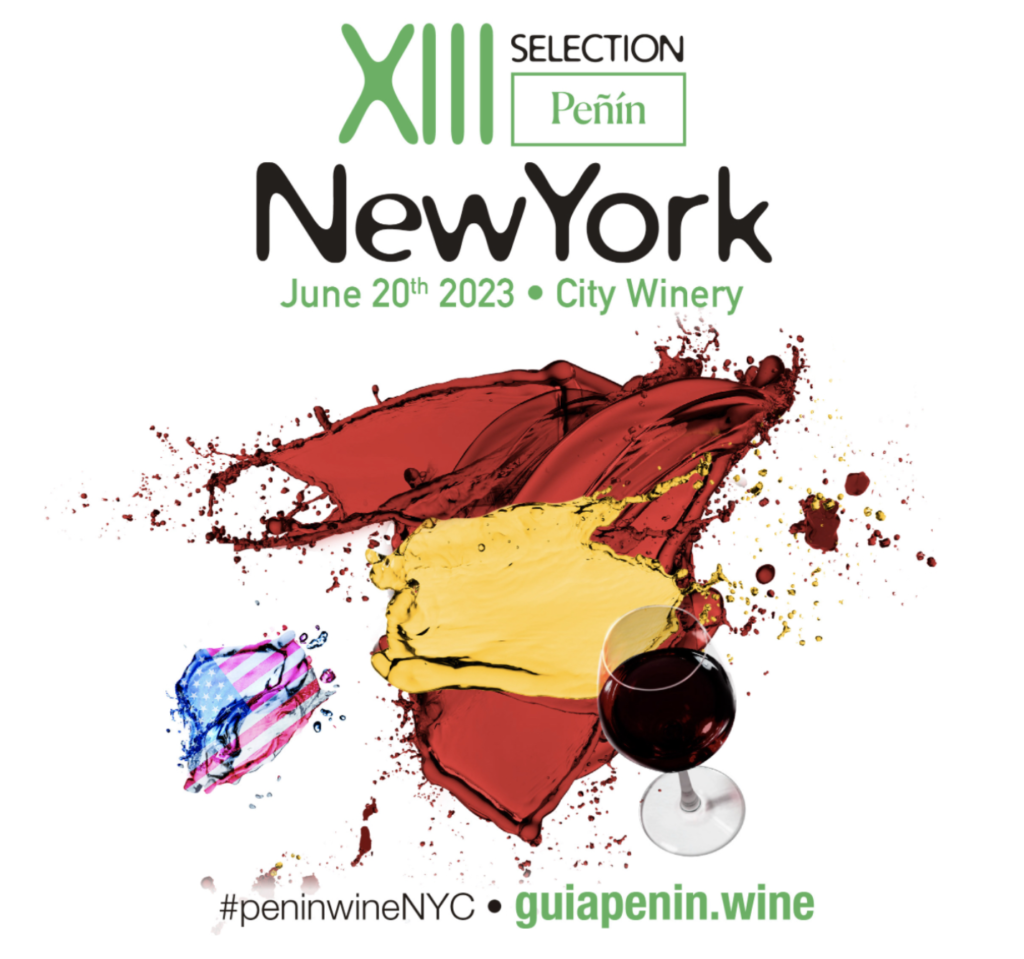 The Penin Guide, first published in 1990, is the most comprehensive Spanish wine guide in the world.  With editions in Spanish, English, German and Chinese, it is the most widely used tool for amateurs and professionals to make purchasing decisions on Spanish wine.
It's a must-have resource for restaurants, wine shops and critics.
Part of the event featured a masterclass on Spanish regions, 'Homage to Our Rivers' led by Ana Riaz.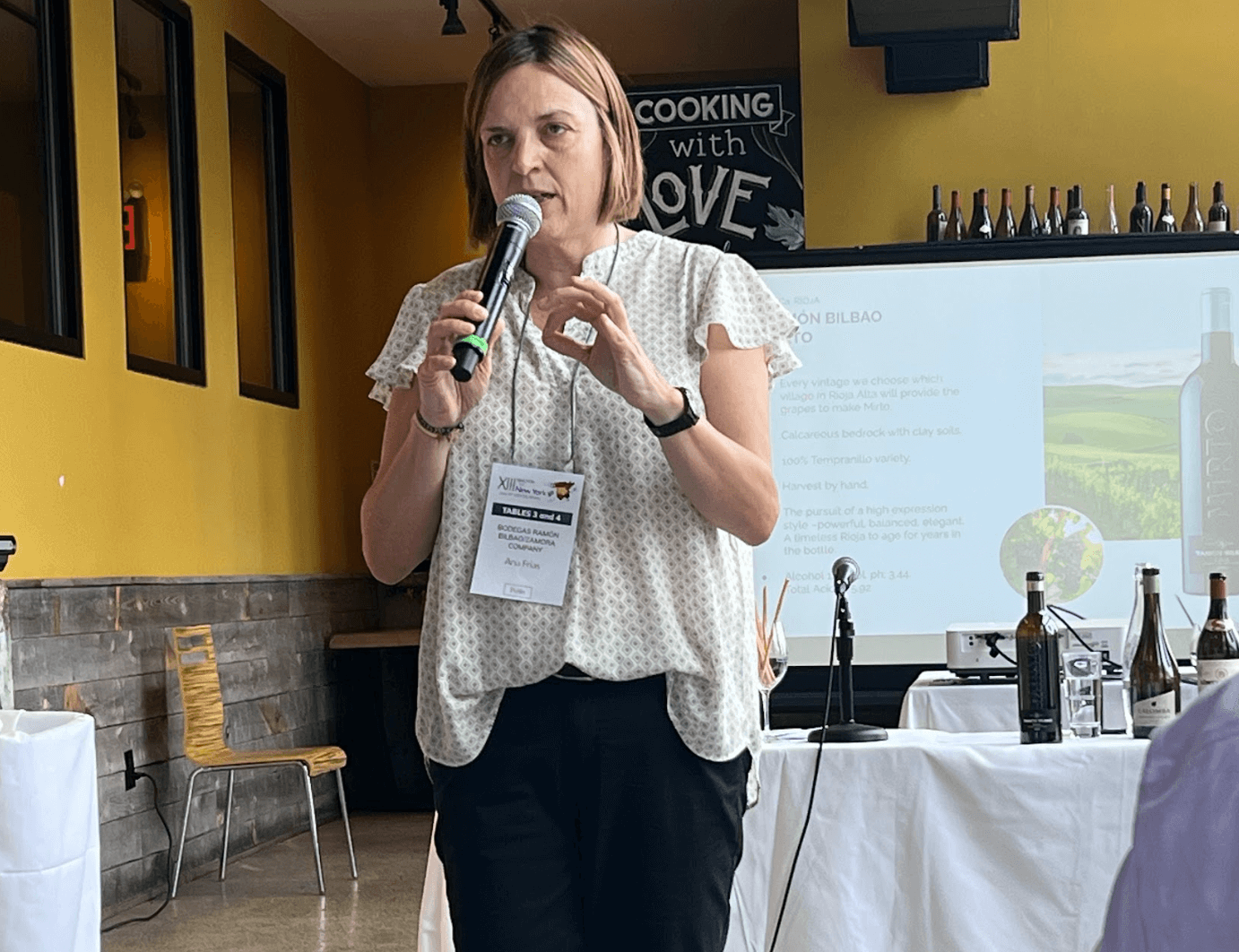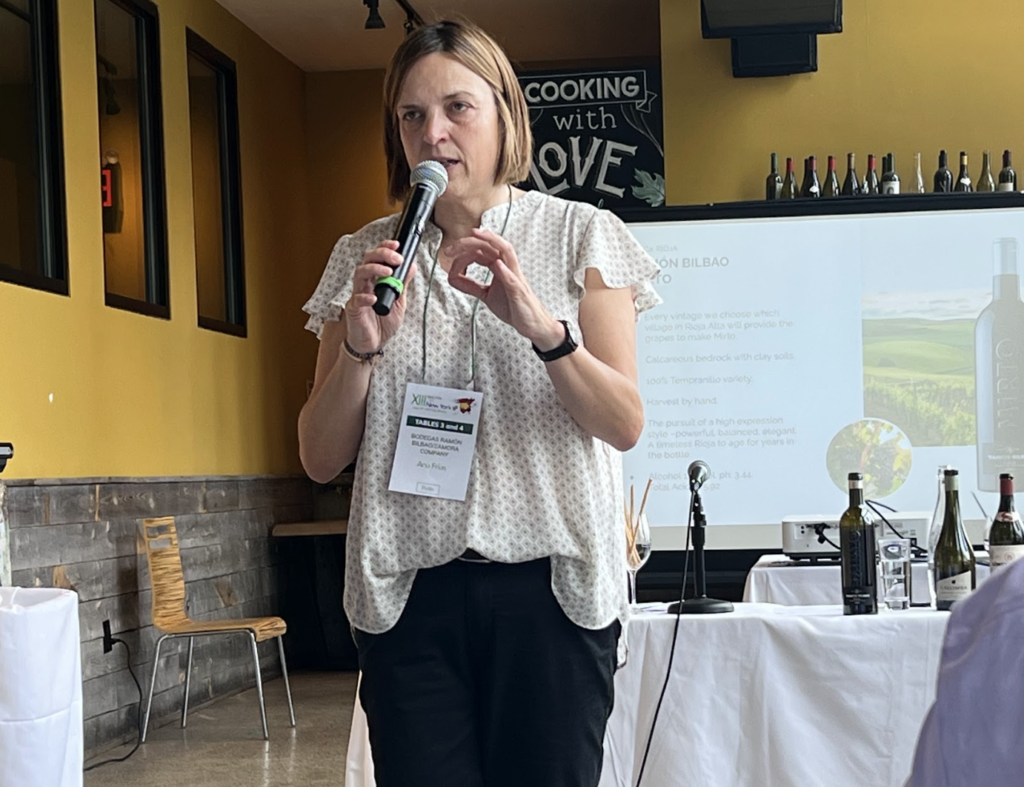 While Spain's rivers haven't reached the wine trade fame that classic European wines rivers like Rhone, the Loire, the Po or the Garonne mostly because they were very difficult to navigate.
But Spain's rivers have created a more important element for their region's wine – and that is the discovery of this masterclass.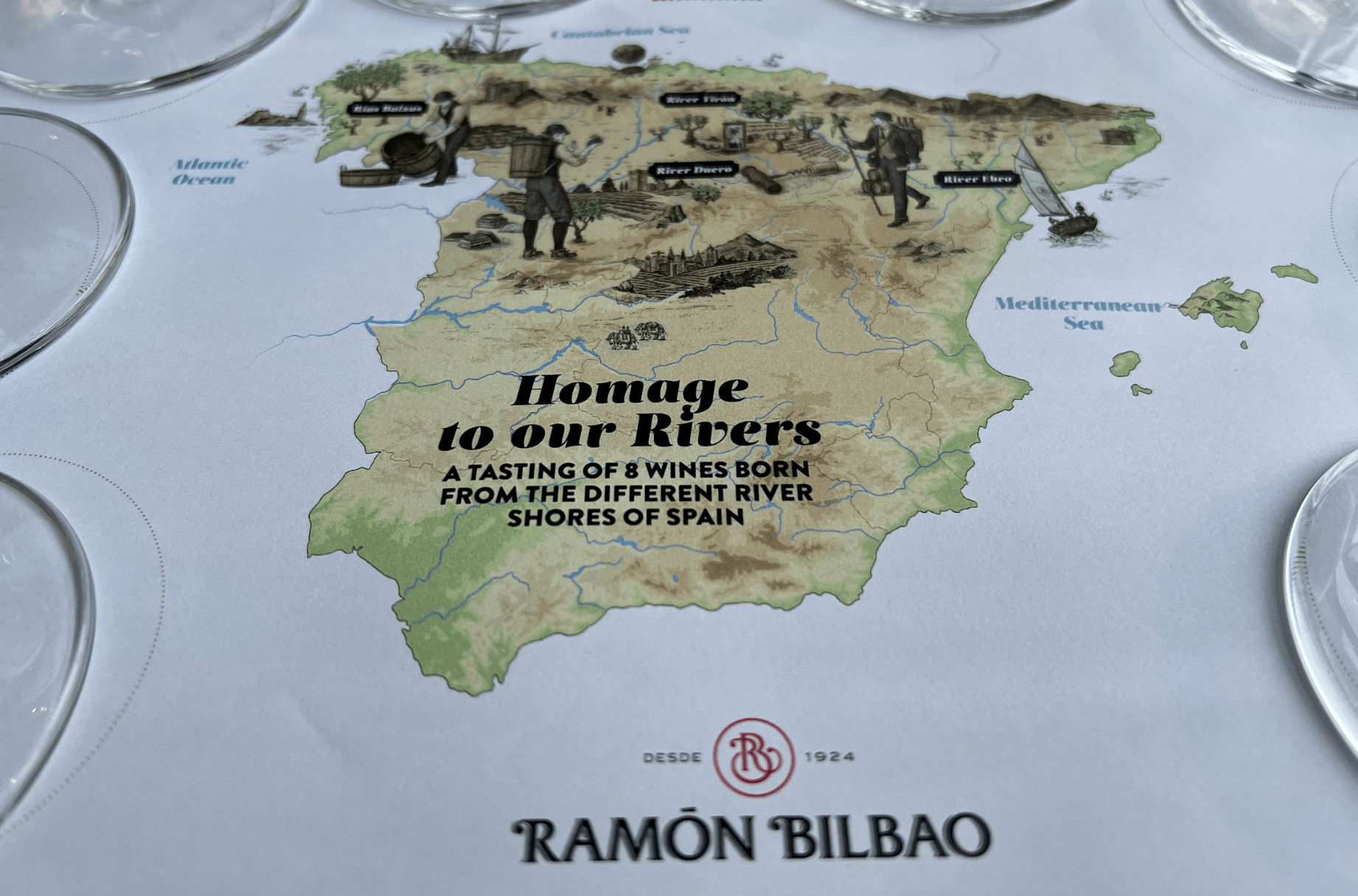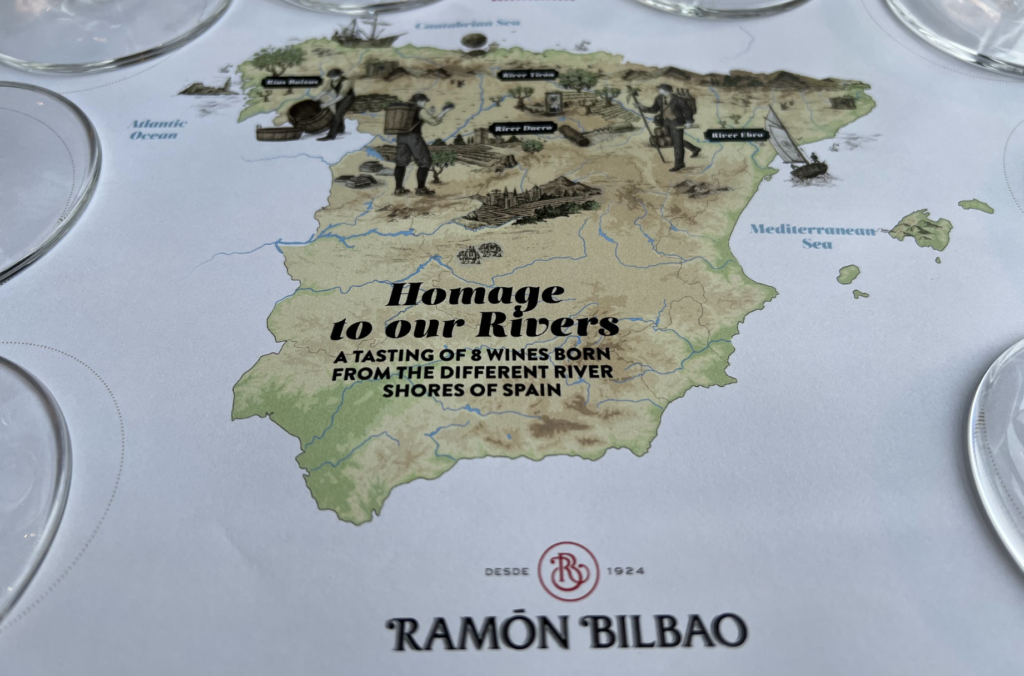 As we taste through the areas and learn how each Spanish region's flavor and aroma is tied to their rivers. With peaks, valleys and their overall geology has created some of today's most outstanding Spanish Vineyards and generations of Spanish winemakers who have taken care of the vineyards.
Rivers and Rias by the Atlantic Ocean
In Galicia at the "top left corner" of Spain, the topography has been excavated by jagged river valleys.   At the mouth of the large river, where the tide meets the stream is locally called "Rias".  
A perfect area to grow Albarino from the Salnes Valley, Inland on the banks of Ulla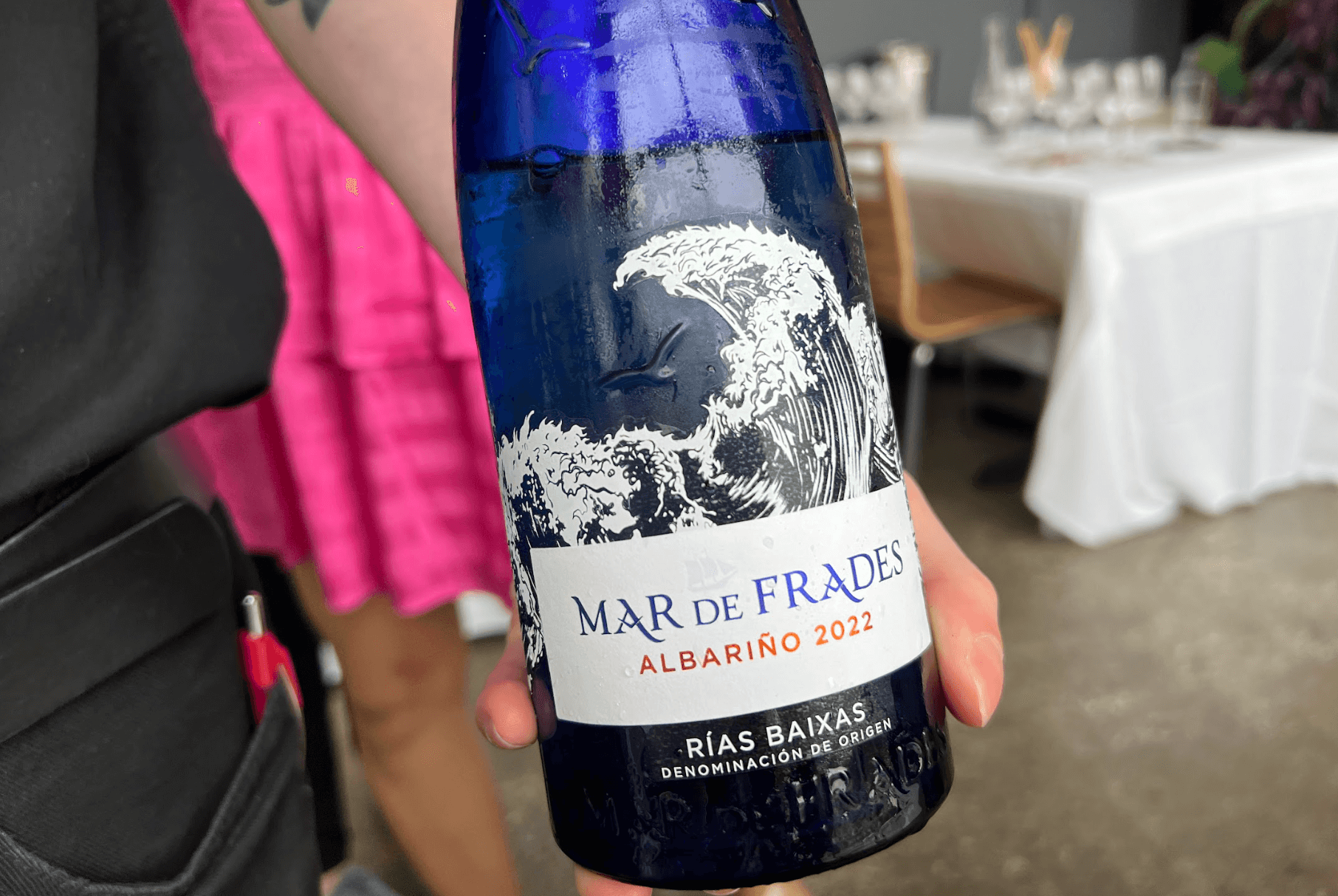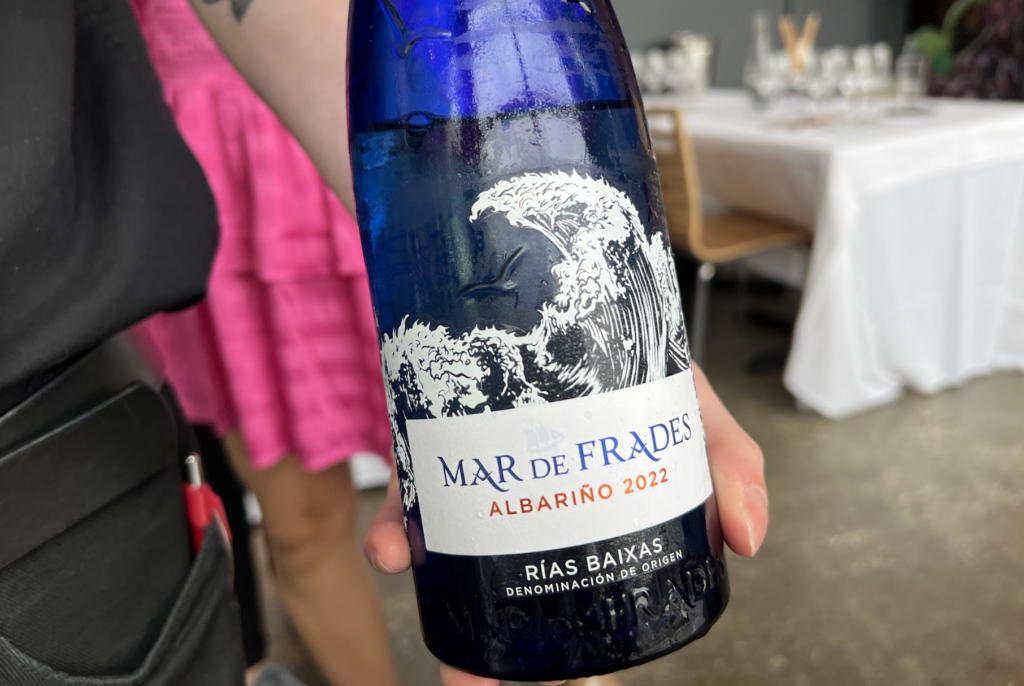 Albarino, Mar de Frades 2022
DO Rias Baixas
Mango, pineapple and lychees on the nose, with wild flowers and notes of eucalyptus. Bright, fresh and vivacious on the palate, the tropical fruit flavors with a hint of salinity.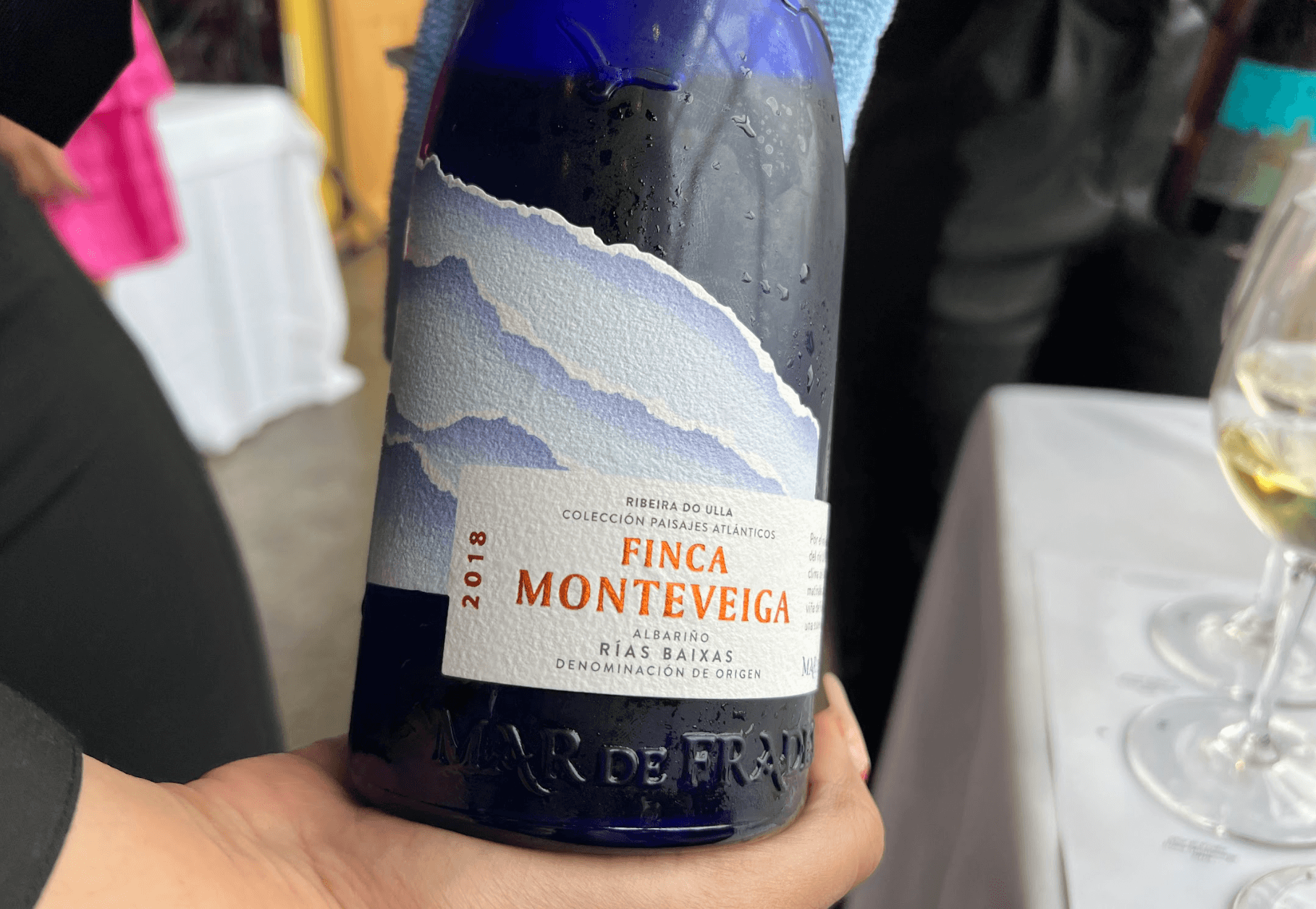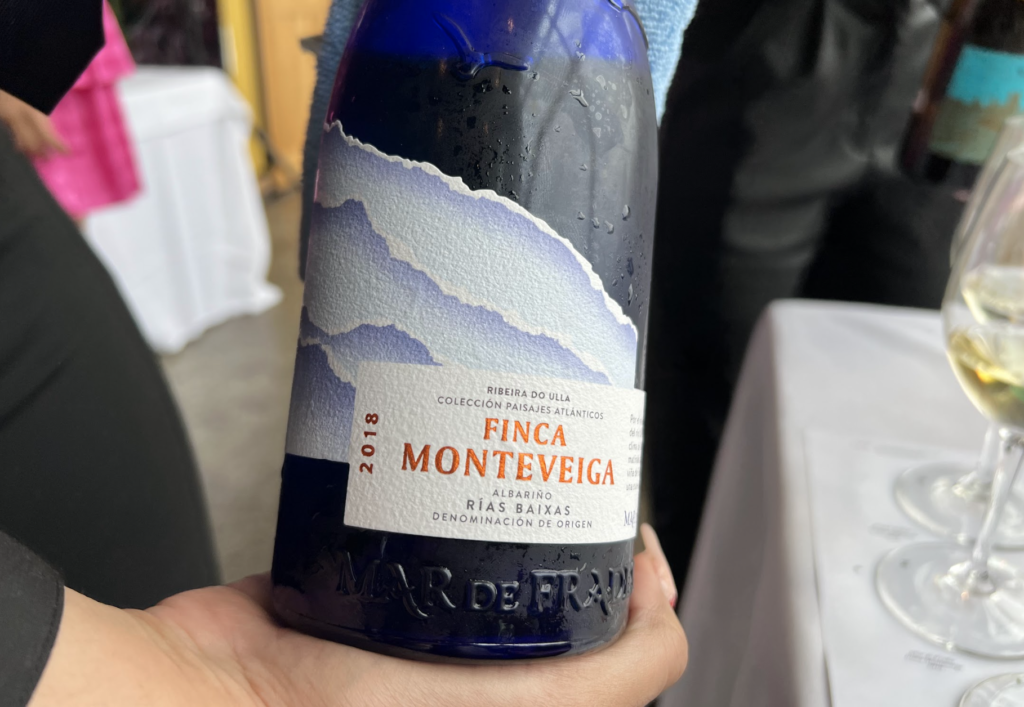 Albarino Mar de Frades
Finca Monteveiga 2018
DO Rias Baixas
Medium pale yellow.  A refreshing nose of citrus, herbal and grassy.  Clean, bright acidity leading to passion fruit on the palate.  Pair with shellfish, sushi, pasta with cream sauce, and soft cheeses.
Duero, the Lord of the High Plateau
Duero is an area with a long wine history and surprising diversity also known as "the backbone of Spain's Northern Plateau."
Growing their grapes more than 800 meters above sea level and under extreme Continental climate.   
Duero offers wines of great character from two distinct areas: Rueda,  a region specialized in white wines, and the famous Ribera del Duero, specifically the so-called "Golden Mile". 
Ramon Bilbao
Verdejo Sobre Lias 2019
DO Rueda
Deep gold in the glass. Aromas of guava, papaya.  Velvety dark chocolate, cocoa beans and vanilla on the palette.  Pair it with roasted chicken, mushroom risotto.
Cruz de Alba
Crianza 2019
D.O. Ribera del Duero
Medium ruby.  Minty and herbal aromas, more herbaceous and less citrus.  Palette brings cedar, clove, with a soft finish. Pair this with meat-heavy  charcuterie, meaty lasagna.
River Ebro On the Mediterranean Side of Rioja
Upper Rioja is where Spain's wine story began and the origin of Bodegas Ramon Bilboa.
The Sierra de Yerga area in Rioja Oriental boasts a Mediterranean lifestyle and many different expressions of Garnacha to taste and discover.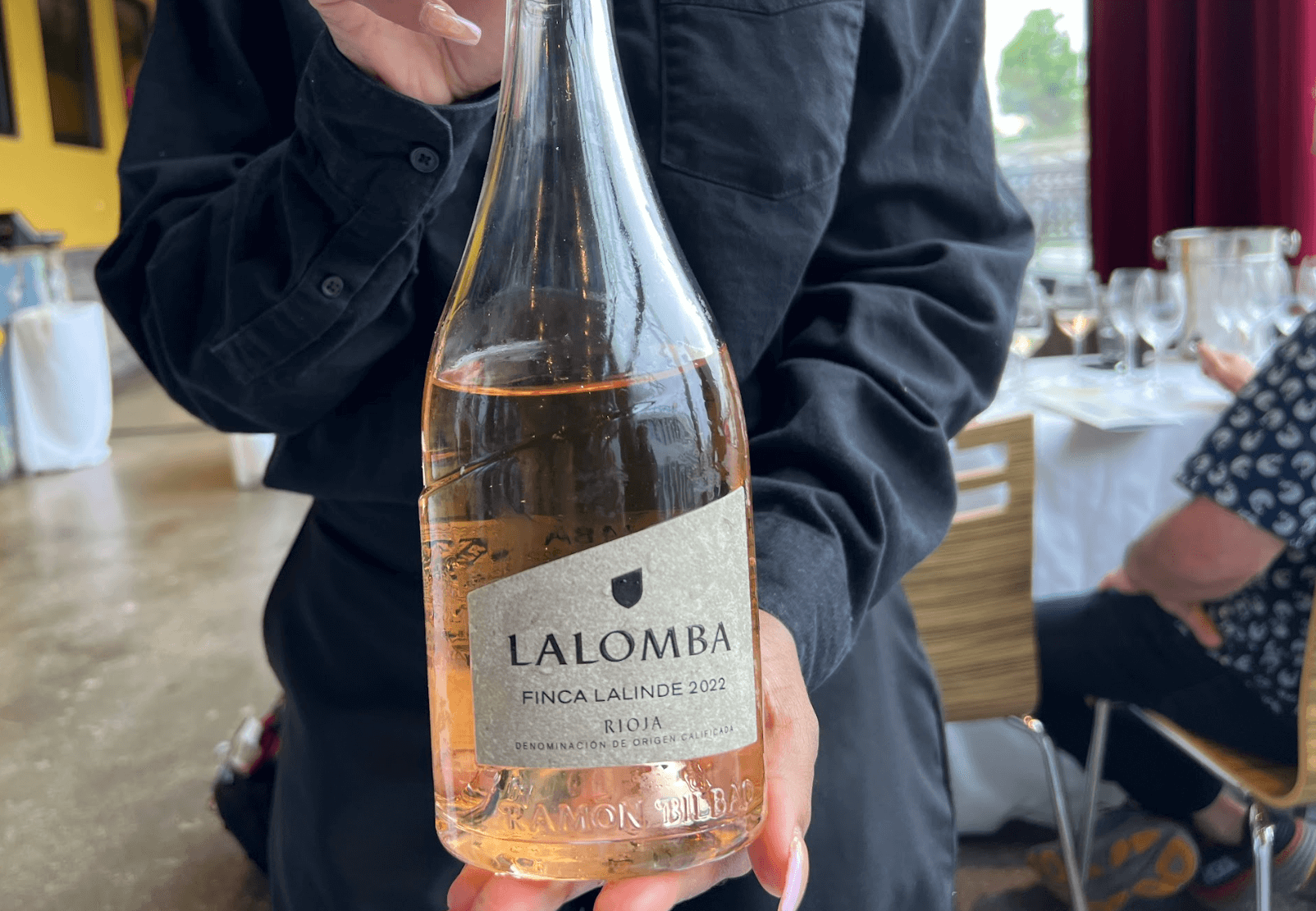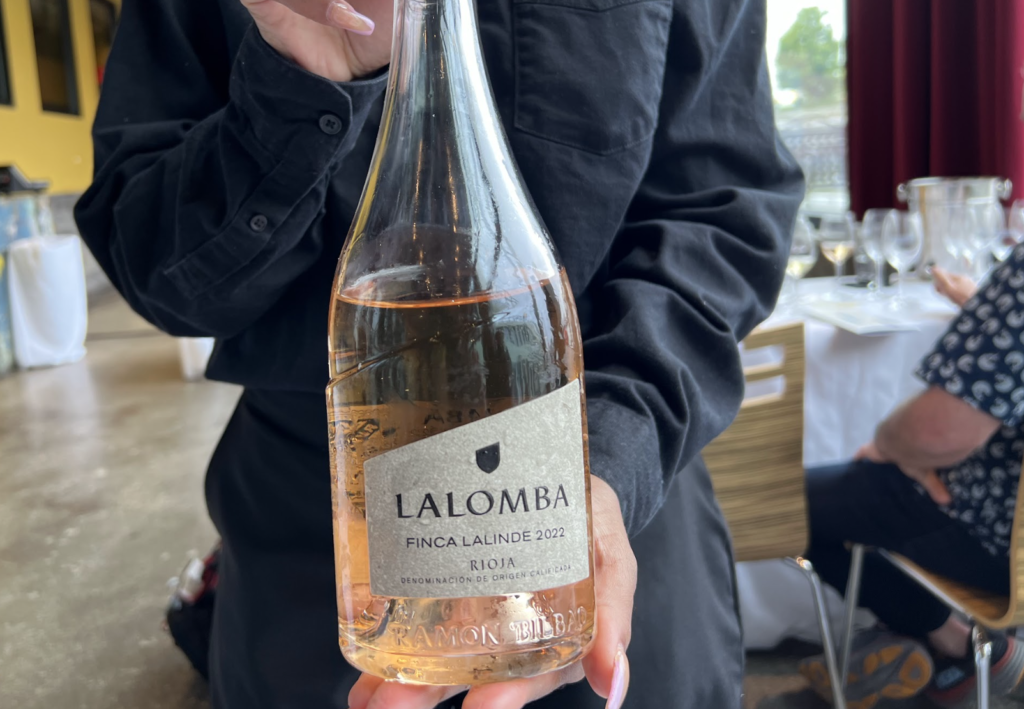 La Lomba
Finca Lalinde 20232
DOCa Rioja Rioja Oriental
Medium pink in the glass, this nose is Valencia orange and dried thyme.  Mouth evolves from bright grapefruit,  notes of jasmine, sage and white chocolate with a nice long finish.  Pairs well with roasted pork, shellfish.
Ramon Bilbao
Limite Sur 2018
Garnacha from different plots in Yerga Mountain
DOCa Rioja – Rioja   Oriental
Medium ruby in the glass.  Raspberry, red currant on the nose.  Intense tomato, bell pepper,  white pepper and mint flavors. Sweet vanilla. Well balanced, smooth tannins, long finish.   Enjoy this paired with poultry or pork with  spicier toppings or sides like red pepper and paprika.
River Tiron  Valley, North of Rioja
The Ebro, a section of the Rioja Alta, is a fertile, wine-growing area.    It receives the water from the river Tiron, a perfect mix of Mediterranean,  Continental and Atlantic influences.    
Lalomba
Finca Valhonta 2017
Tempranillo
DOCa Rioja
Deep purple in the glass. Blueberry, blackberry, black currant, black plum on the nose.  Palate shows ripe red currant with tobacco and leather. Medium body, good structure, medium finish.  Pair it with a steak.
Ramon Bilbao
Mirto 2016
Tempranillo
DOCa Rioja
Inky purple in the glass,  aromas of raspberry and espresso bean. Heavy body on the palate, with flavors of cassis, pomegranate, tobacco, coffee. Plush tannins with a long finish.  Pairs well with grilled BBQ and gamey meats.
Founded in 1924, Ramon Bilbao is globally recognized as one of Spain's most innovative wine producers. 
Led by Rodolfo Bastida, it is committed to crafting wines that express the native terroir. Ramon Bilbao is part of Zamora Company group along with two other wineries: Mar De Frades and Cruz de Alba. 
The Spanish Wine Academy is the wine training platform by Ramon Bilbao, aiming to promote an add value to the knowledge and consumption of Spanish wine globally
Kudos and cheers to Ana Riaz, the entire Penin team.  Thank you Morgan Perry and Sicily Cronin.