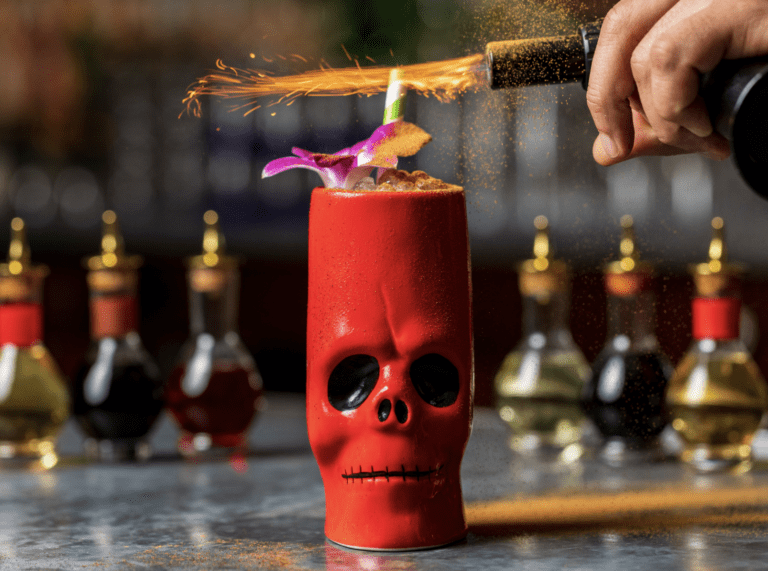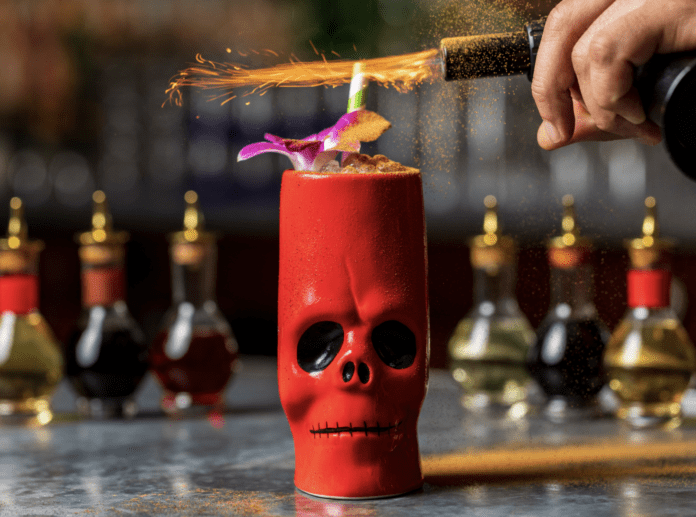 Gin Rummy – An Island-Inspired Cocktail Bar Opens on the Westside Memorial Day Weekend
Renowned Los Angeles bar proprietor Jared Meisler (The Roger Room, Bar Lubitsch, The Friend and The Little Friend) and the exemplary team of David and Patti Reiss of Reiss Co. (The Brig and The Alibi Room) announce the opening of a new westside cocktail establishment, GIN RUMMY, on Friday, May 26, 2023.
The cocktail program is masterfully led by Beverage Directors Danilo Kim, formerly of The Alibi Room and Nueva and Marcus Ragas, whose resume includes The Chestnut Club and Caboco.
Located at 822 Washington Boulevard, Marina del Rey, adjacent to Meisler's popular Little Friend, GIN RUMMY takes over NUEVA after a successful three-year run.
Meisler states that he and his partners saw a need for a large and welcoming bar space in the neighborhood.
Meisler states:
"I've always loved the cocktails that come from beach cultures, just as much as I love the imagery and feel of beachy bars. I see a through line between a Tiki Bar, a Cuban Rum Bar, a Mexican Cantina, a Brazilian Quisque, a Spanish Chiringuito and a Venice Beach watering hole. They're all timeless, relaxed, and fun, serving fantastic and unique drinks…
"…Gin Rummy is an homage to all things Beach Bar, from Nautical to Tropical, in a vintage parlor."
At this gateway to Venice, GIN RUMMY invites passersby to escape to the tropics and get swept away, sipping exotic cocktails and enjoying delicious snacks in a pirate's lair.
Gin Rummy's spacious 200-seat setting…
The spacious 200-seat setting… reimagined and designed by Jared Meisler creates a colorful and ornate island paradise marrying nautical and South Pacific themes with contemporary design.
Enter Gin Rummy's large front door…
Enter GIN RUMMY through the large front door just off Washington and take in the huge zinc-top mahogany bar with shelves stacked with vast arrays of rum, gin, tequila, and mezcal along with decorative tchotchkes of ships in bottles.
A large bank of skylights above the bar provides soft sunlight during golden hour as guests relax in a convivial state of mind.
When dusk turns to night, the far wall is illuminated by a row of vintage island-themed pinball machines giving GIN RUMMY a timeless, comfortable feel.
As one's eye travels the room, imbibers take in giant redwood beams supporting a tongue and grove ceiling adorned by funky glassware. Native and tribal prints cover the bar stools and wood booths.
Scattered around the room are mini palm trees and lush tropical plants adorned with brass ship hardware. The thick posts are wrapped in nautical rope and accented with imagery of Caribbean and Polynesian life, ocean and boats and jungle paintings. Other notes include large bone-inlaid mirrors, woven wood light fixtures, rattan chairs, and lazy ceiling fans for a sultry Key Largo effect.
On Gin Rummy's Outside…
Outside, the convertible indoor/outdoor patio exudes a tropical sandy beachy village vibe, adorned with wood carvings and carved wooden mirrors. The natural oak tables are painted with checker and backgammon boards, inviting guests to linger and play games comfortably in reclined rattan chairs. Lush tropical foliage is covered by a mahogany pergola illuminating the space with brass ship lights.

Gin Rummy's playful craft cocktail bar program
At GIN RUMMY, Beverage Directors Marcus Ragas and Danilo Kim have created an inventive and playful craft cocktail bar program and menu:
Fun drinks equal a fun vibe. Look for categories of FROZEN RUMMYS, STIRRED and TIKI, classic and imaginative HIGHBALLS, as well as the irresistible COCKTAILS FOR FOUR that look back to the legendary Trader Vic's from days gone by.
GIN RUMMY offers several NO BOOZE options for the sober crowd or designated driver.
GIN RUMMY is open daily: Monday – Friday: from 4:00 p.m. – 2:00 a.m.; Saturday and Sunday: from 12:00 p.m. – 2:00 a.m. and Happy Hour: 4:00 p.m. – 6:00 p.m. nightly.
FROZEN RUMMYS
Hemingway Daiquiri with Rum, Grapefruit, Luxardo Maraschino & Lime
Guava Daiquiri; Mango Ango
Habanero Honeysuckle
Frozen Margaritas
Pina Colada
STIRRED
Mamajuana
Banana Manhattan
MSG Old Fashioned
Tail of The Cock with Oaked Cachaca, Cynar, Carpano Antica & Orange Bitters
TIKI
Agave Zombie
Velvet Falernum
Pina Colada
Nui Nui
Jungle Bird
Marina Fog Cutter
Tropical Itch; Rye Tai
Pain Killer (for two, served in a pineapple)
HIGHBALLS
Gin & Tonic
Super Paloma
Captains Wheel
AK Mojito
Yuzu Spritz with Gin, Yuzu, Aperol & Champagne
SHAKEN
Reina Picante
Strawberry Caipirinha
Baggiewrinkle
Corpse Reviver No. 47 with Chamomile Infused Gin, Yellow Chartreuse,
Lemon, Orange Curaçao, Absinthe & Chamomile Smoke
Nitro Charged Carajillo
COCKTAILS FOR FOUR
Scorpion Bowl with Vodka, Gin, Light Rum, Dark Rum, 151 Rum, Pineapple, Orange & Lemon
Fish Bowl with Vodka, Coconut Rum, Blue curaçao, Lemon & Pineapple.
For guests who prefer sans alcohol, there are creative NO BOOZE options, including Passionfruit Picante Spritz with Passionfruit, Tamarind, Lime, Black Lava Saline, Thai Chili & Mineral Water; Virgin Mint Margarita with Spiritless Jalisco Tequila, Lyres Orange Sec, Lime & Agave; and Not Gin & Tonic with Ritual Zero Proof Gin, Rosemary, Sea Bean, Lemon Basil, Juniper Berry and Fever Tree Tonic.
For a complete list, please visit GIN RUMMY's online drink and spirits menu
GIN RUMMY offers a selection of satisfying nosh to enjoy
while sipping on delicious cocktails and dreaming of the Pacific.
SNACKS
Crispy Cauliflower
Tempura Calamari
Coconut Shrimp
Fries and Sweet Potato Fries
 Onion Rings
BASKETS
Wings
(with Buffalo, BBQ and Lemon Pepper Mango Habanero Thai Chili)
Beer Battered Fish & Chips
 Chicken & Chips
Vegan Chicken & Chips
(Sauces – Chipotle Aioli, BBQ, Hot Honey, Creamy Ranch, Vegan Ranch, Cocktail Sauce, Tartar Sauce, Thai Chili, Honey Mustard, Yellow Mustard, Buffalo & Mango Habanero)
SALADS
Smokey Caesar
Kale Salad
Aaarrrugula & Quinoa
TACOS
Mushroom
Zucchini & Squash
Shrimp; Chicken
Carnitas
Carne Asada
(served with Salsa and Onions)
PIES
Key Lime
Chocolate Chess
Banana Cream
(for a complete list, please visit GIN RUMMY's online SNACKS menu)
GIN RUMMY HOURS:
Monday – Friday: from 4:00 p.m. – 2:00 a.m.
Saturday and Sunday: from 12:00 p.m. – 2:00 a.m.
Happy Hour: 4:00 p.m. – 6:00 p.m. nightly
GIN RUMMY offers customized Event Planning by appointment at [email protected].