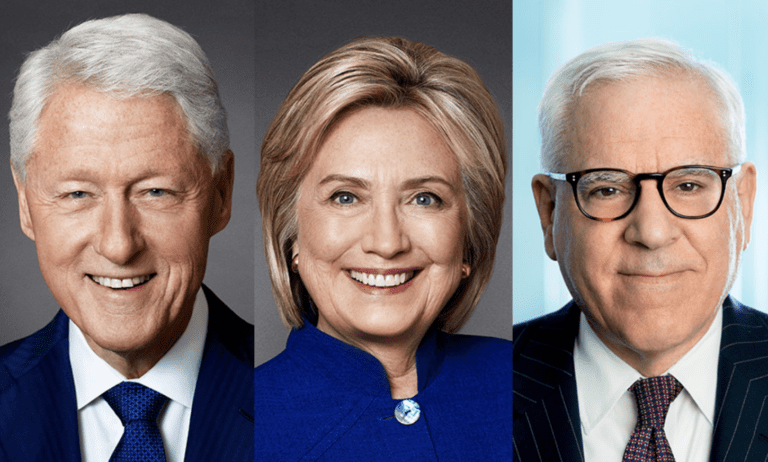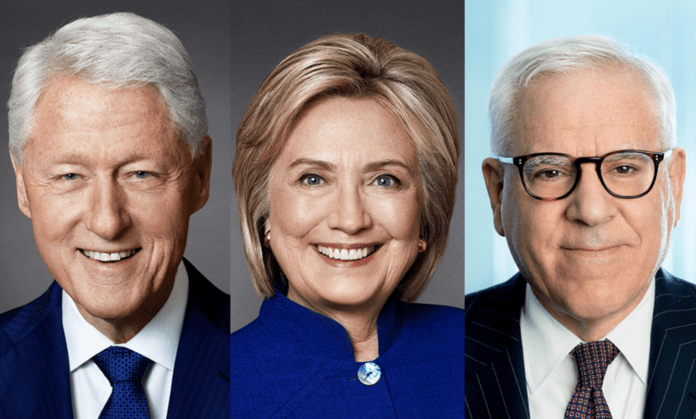 President Bill Clinton and Secretary Hillary Rodham Clinton in Conversation with David Rubenstein at NYC's 92Y May 4
Join President Bill Clinton and Secretary of State Hillary Rodham Clinton — two of the most consequential world leaders of our time — in a major conversation on their pathbreaking lives in politics and the power of transformative leadership with David Rubenstein.
For on-line tickets
During his time as president, Bill Clinton led longest economic expansion in US history, including the creation of 22 million jobs. In her decades of public service, Hillary Clinton has broken barrier after barrier, working tirelessly to improve the lives of all Americans through health care legislation, economic policy, and diplomacy — and in so doing became an icon for women and girls the world over.
In celebration of our 150th anniversary, the Clintons come together on our stage for the first time ever in a candid discussion on their remarkable lives — what they've learned from one another, how they have influenced each other's leadership styles and politics, their hopes for the future of America, and much more.
People Who Inspire Us: A 150th Anniversary Series
This series is made possible through the support of David Rubenstein
For 150 years, The 92nd Street Y, New York has been a vital center for culture, connection, and enrichment. And for the last 40 of these years, the 92NY Recanati-Kaplan Talks series – the premier forum for conversation in the nation – is where thought leaders and culture shapers have come to engage in the kind of unparalleled talks that leave the rest of us talking, and that open hearts and minds.
To mark our 150th anniversary, 92NY Recanati-Kaplan Talks presents a series of select events, People Who Inspire Us. This special series is conceived to feature exceptionally distinguished figures in American cultural life who have used their prominence in a meaningful way to better the world.