Acclaimed Allentown Xplorer Spirits Set to Pour at Taste of Kutztown June 11
Cocktail lovers, get ready to explore amazing sips from Xplorer Spirits at Taste of Kutztown taking place June 11 at Kutztown Park
---
Advertisement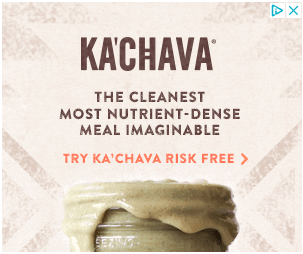 Spirits Begin by Exploring
Kishor Chokshi is a world-class engineer who was working in Glycerin distillation at a factory in Tanzania, Africa.  Like so many others, he wanted more out of life for his family and himself; and risked it all to pursue that goal.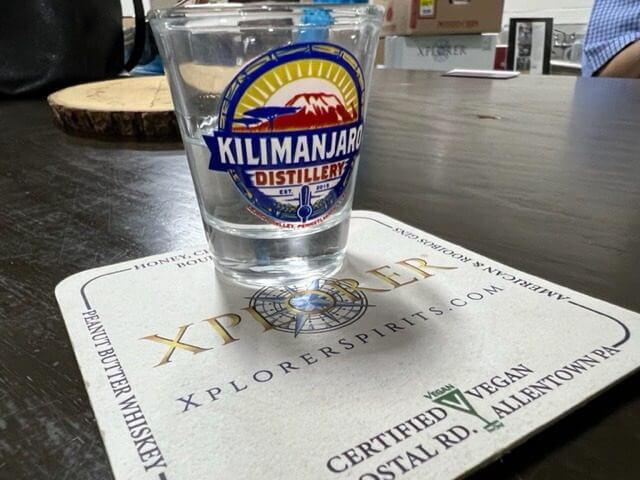 That ambition led him across the world to land in Allentown, PA where he decided to leverage his world-class science skills from Glycerin distillation to spirit distillation and created Kilimanjaro Distillery.
The Chokshi family founded Xplorer Spirits and Kilimanjaro Distillery.  
---
Related: Taste of Kutztown is set to deliver a delicious day for a good cause on June 11
---
In conversations with Kishor and his co-founder and daughter Niky, we quickly learn how much these two names (Xplorer and Kilimanjaro) really influence the Chokshis, because whether it's in life or your taste buds, they want to explore the world and they want to inspire you to explore with them.
Also, just like Tanzania's Mount Kilimanjaro, they aspire to compete with the very best in the world and win!  Based on their awards and how quickly their company is growing, they're on their way to victory.
Let's Get Tasting
Xplorer offers 10 different spirits and in the last few years, they've won several awards including Platinum for Wheat Vodka from The Sip Awards, Triple Gold for Apple Pie Moonshine from Micro Liquor Spirit Awards and Gold for Bourbon Whiskey from Great American International Spirits Competition and Double Gold for their American Gin in 2021 at the World Spirit Trophy Competition in Germany.
Xplorer Wheat Vodka
Wheat from America's mid-west, fermented and distilled to a smooth, neutral profile. 
Subtle on the nose.  Clean with gentle vanilla and cream.
As you take a sip, notes of vanilla, cream, and lemon peel fill your mouth.  It lingers into a long finish of whipped cream and citrus.  So clean, soft and delicate.  An extraordinary taste.
Xplorer Potato Vodka (Gluten Free)
Continuing to celebrate Pennsylvania's local farmland, their potatoes are sourced near the Lehigh Valley to use in the fermentation and distillation.  This is an advantage as the area's potatoes are known for a crisp profile and a hint of natural sweetness.
The aroma hits your nose immediately.  Lemon peel, light spice, rye bread.
Your mouth gets notes of custard, vanilla and spice.  Finishing with vanilla pudding, anise and the subtlest smooth spicy note that lasts extra long and begs you to take another sip. 
Xplorer American Gin
Made with 14 different botanicals sourced from across the globe including: Europe, Madagascar and Tanzania.
Juniper, coriander, cardamom, cinnamon, cubeb berries, grains of paradise, orange, lemon and a blend of 5 proprietary herbs that are vapor infused for an exceptionally clean and dry finish.
The nose flirts with you, gushing citrus and gin's trademark touch of juniper.
The mouth continues its romance with a full-bodied experience.  So many of the international ingredients balanced well: dry juniper, coriander, citrus, lemon, refreshing, crisp, smooth. The finish is fresh, fruity, light, bright, refreshing.
Xplorer Rooibis Flavored American Gin
Rooibos is from a plant that grows in South Africa. The leaves are used to make a herbal tea infused with the health benefits of anti-oxidants and polyphenols from the Rooibos herb.  And today we get to enjoy it in this bottle.
Once again starting with the juniper nose you'd expect from a quality gin.  The mouth is more herbal, nutty, with slight pepper.  The finish is smooth with spices. These are all traits that come with Rooibos.  It adds a texture and dimension that's subtle, unique and adds meaty, earthy pairing options like roasted lamb.
Xplorer Bourbon (High Rye)
Sourced exclusively from North American corn, rye & malt.
The nose is a delicious balance of caramel, vanilla and the slightest hint of sweet corn.  The mouth is luscious!  A big kiss of maple, caramel and vanilla with the rye and spice that you want from a rye bourbon.  A finish that hugs you tightly with light oak and spices; and gently, slowly relaxes its romantic embrace. 
I'm personally a fan of rye bourbon and this is one of the best tastes I've had in recent years, including attending several grand tastings.  For me, this bottle is a winner.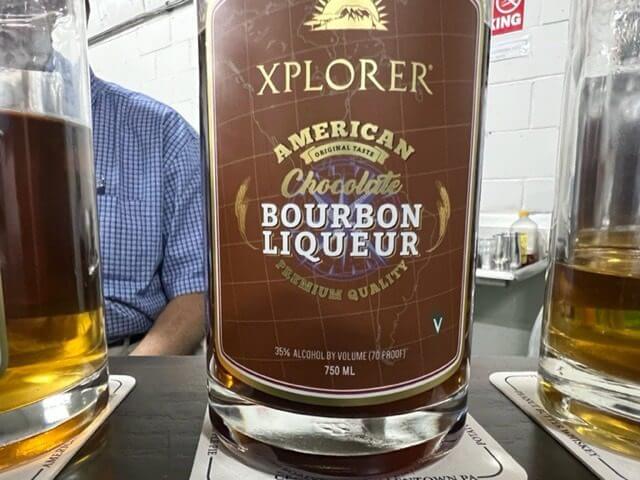 Xplorer Chocolate Bourbon
Made using Xplorer's own Bourbon Whiskey, with cacao from Uganda, Dominican Republic & Ecuador.
The nose hits you from a mile away.  Strong, deep, several layers of varied cocoa flavor.  If you're a chocolate lover, get ready!
The mouth is creamy and indulgent, but not heavy.  Smooth, complicated, balanced.  Ending with rich & creamy notes of dark chocolate, maple, and caramel.
Xplorer Honey Bourbon
A local favorite!  
All-natural Pennsylvania dark honey blended with Xplorer's own Bourbon Whiskey creates a very special bottle.  Whiskey connoisseurs need to give it a taste.  The specially-sourced dark honey creates a magic outcome.
On the nose you'll find sweet caramel, honey and vanilla.  The mouth is very special!  Very complex honey with maple, caramel and cream.  A smooth, rich finish that goes on and on.

Xplorer Peach Bourbon
Made with ripe peaches famous from South Carolina and Georgia
The nose is a full waft of sweet ripe peaches.  The mouth continues smooth peaches and adds cream and vanilla for the end.  A delicate, consistent balance.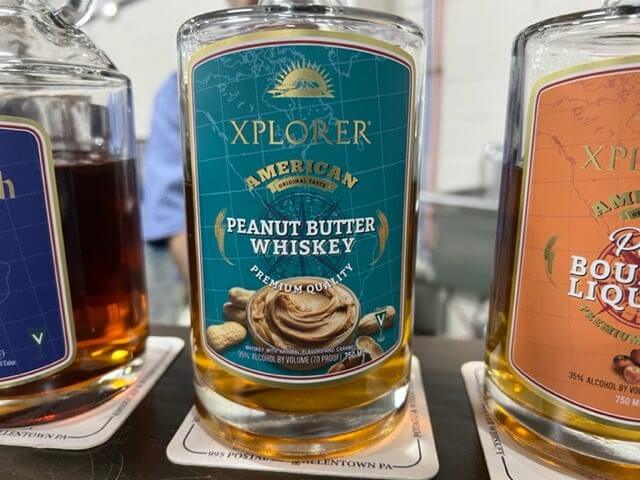 Xplorer Peanut Butter Whiskey
The newest treat from Xplorer.
The nose offers fresh-roasted peanuts, caramel and toasted nut butter.  The mouth is smooth caramel peanut butter with a hint of vanilla.  Ending with creamy roasted peanuts and vanilla.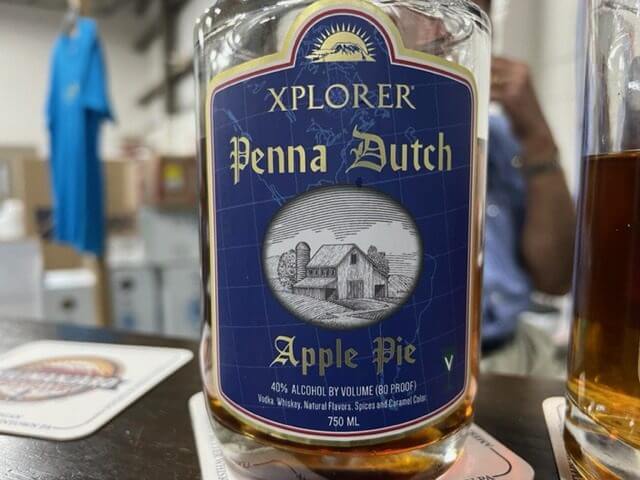 Xplorer Pennsylvania Dutch Apple Pie
A local favorite for a reason!  A special blend; and no matter how good you're expecting it to be, it still manages to surprise you with how good it is.
Whiskey, vodka, local Pennsylvanian apples, Tanzanian cinnamon and spices make for a bold and spicey adventure.
On the nose you'll find cinnamon, vanilla, all-spice and apple.
On the mouth is a burst of apple.  Like a carnival candy apple with cinnamon and hazelnut.  The layers and details dance on your tongue with a finish that brings in whipped cream and cinnamon.
It's a fun tasting experience!
As you can imagine, the diverse selection attracts a wide range of customers.  
Some are attracted to the award-winning acclaim, some traditionalists are attracted to their high-level vodka, gin and high rye.  The bar crowd and younger drinkers are loving their flavored whiskeys.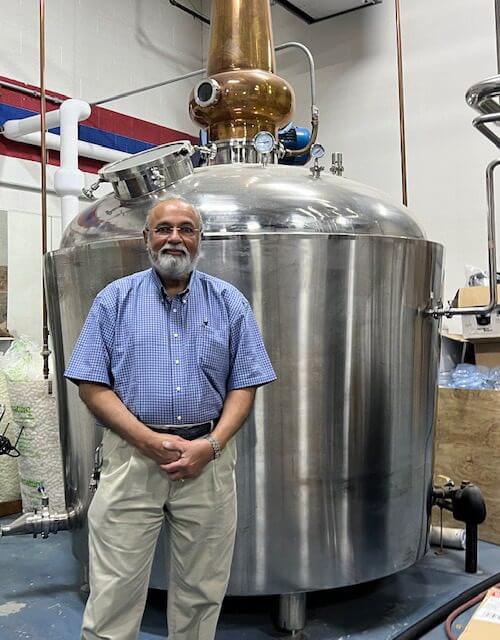 You can find many of the bottles at your local bar or liquor store.  If you're in Pennsylvania, look for the "local" section, but Xplorer Spirits has grown outside the East Coast, traveling to shelves nationwide.
Here's a pro tip, try the peanut butter together with the apple pie.  Incredible!
One of the key reasons for the incredible aromas and flavors is Kishor's use of quality ingredients.  See the video below as he shows us how the honey actually drifts on the honey bourbon bottle. 
Xplorer Spirits are Quality Ingredients and a World-Class Process
Xplorer strives to celebrate Pennsylvania's rich agricultural heritage in each bottle, sourcing local ingredients whenever possible and using Kishor's decades of science expertise to carefully craft the finest small-batch spirits.
From every step of the process: from mash to ferment, to distill, and finishing up with in-house bottling, the experience is truly artisan.
At their Kiliminjaro Distillery headquarters, the 12x distillation removes impurities and leaves the bottle with cleaner taste and aroma.  Compare that to others, even the most high-end competitors are only distilled 6-7 times.  
The difference is obvious and the results are truly outstanding.
Xplorer Spirits Perfect Pairing
We discussed the quality ingredients in the bottle.  But we need to discuss the quality ingredients outside the bottle, the father-daughter combination that makes up the brand.
If dad Kishor is the science, then daughter Niky is the vibrant spirit.  Her voice, her energy; she's a star.
Whether's she's leading a boardroom of executives through her next marketing strategy, or guiding a bar full of patrons through a tasting, her infectious energy compels you to take a sip and love what you taste.
The only thing better than Niky's passion for their drinks is seeing Kishor beam as he proudly watches his daughter work.
Giving Back To the Lehigh Valley
Xplorer Spirits and Kilimanjaro Distillery are proud local businesses in Allentown.  
During Covid-19, they were quick to pause their work and use their machinery to make much-needed hand sanitizer for the Lehigh Valley community
They continue to give back and proudly support the community that has given them so much over the years.
---
Related:  Wine Lovers Cameron Diaz, Katherine Power introduce Avaline White & Rosé Cans
---
On June 11, they'll be pouring as a part of Taste of Kutztown.  In an event full of tasty options, they'll stand out, not just for their outstanding and award-winning flavor,  but also for their pride in the community.
Taste of Kutztown takes place June 11 at Kutztown Park.  439 E Main St Kutztown, PA
For more information: https://www.unation.com/event/7684877