Introducing FIVE 55: L.A.'s Newest Premier Upscale Sports Bar That Ups The Ante and The Way Angelenos Experience Watching A Game!
FIVE 55 is L.A.'s newest premier upscale sports bar upping the ante and the way Angelenos experience watching a game.
---
Advertisement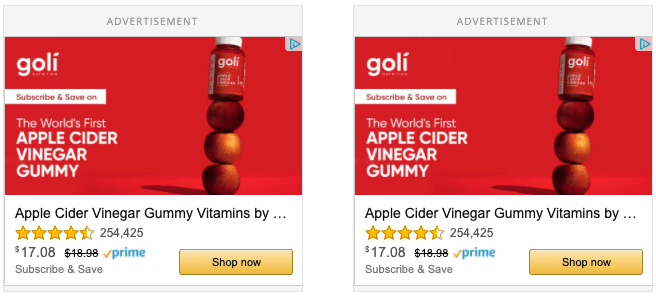 ---
Located in the new Courtyard by Marriott Los Angeles Monterey Park Hotel, FIVE 55 officially opens Tuesday, November 9th, 2021, spotlighting 10 TVs, full Menu featuring standout savory favorites, handcrafted Cocktails, eclectic Japanese Whisky and Spirit Selection, Perlick Direct Draw Draft System showcasing California-Style Craft Beer, and much more!
The Courtyard by Marriott Los Angeles Monterey Park is a new family-owned hotel that opened in March 2021.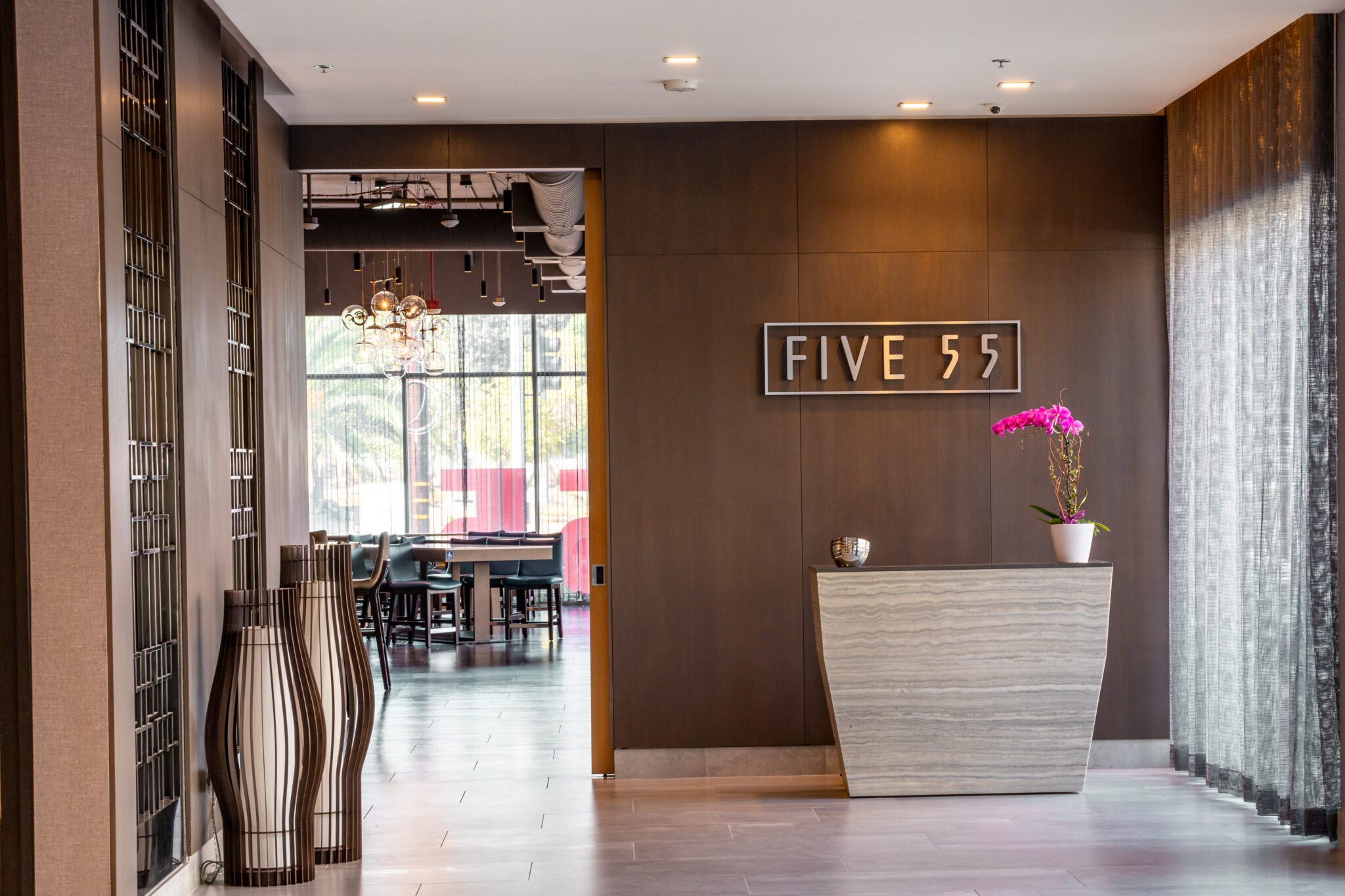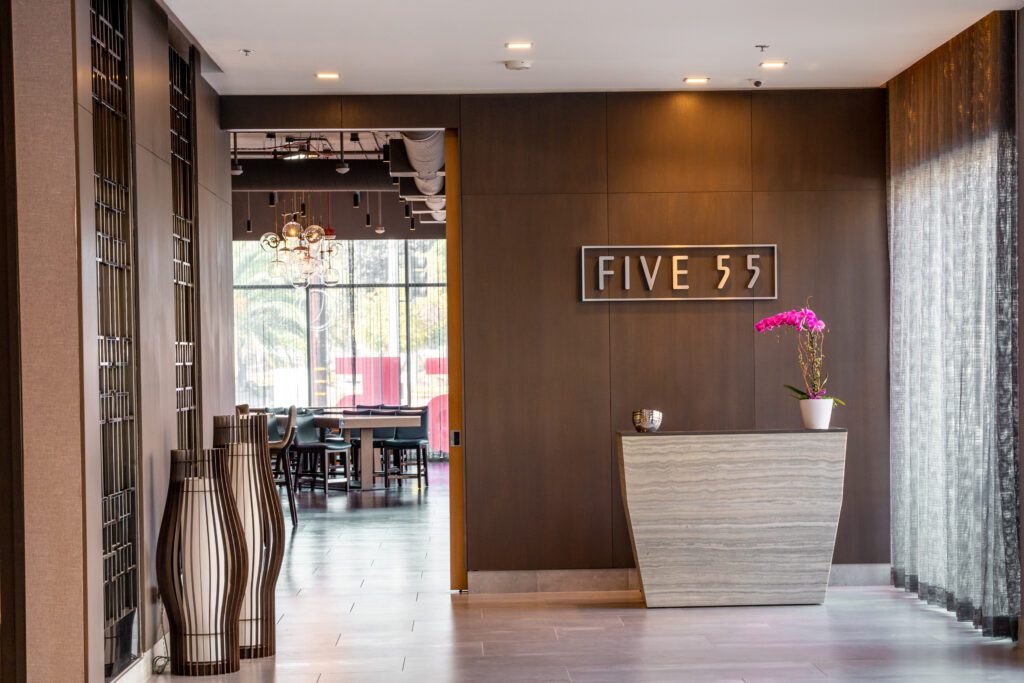 Built and owned by Alan Wu of Ethan Capital, Mr. Wu wanted to give back to the community where he first immigrated from Taiwan in the 1980's. Mr. Wu wanted to build a hotel in Monterey Park in hopes that it would bring jobs, tax dollars and positive attention to Monterey Park, and expand its local, national and global place in L.A.'s rich history, past and present.
The Courtyard by Marriott Los Angeles Monterey Park featuring FIVE 55 boasts 288 guest rooms, a grand ballroom and is conveniently located near the iconic Pasadena Rose Bowl Stadium, Alhambra Golf Course, and Dodger Stadium with the benefits of easy access to freeways, Interstates, and State Routes that link to destinations all throughout Los Angeles County and beyond, and brings people directly into Monterey Park, making the Courtyard by Marriott Los Angeles Monterey Park an ideal home base for business or pleasure travelers, and locals alike.
---
Related: Find the tastiest new foodie destination here.
---
The culinary talent standing over the stove in the FIVE 55 kitchen is Executive Chef Austin Lee.
Previously executive chef at The h.wood Group's The Nice Guy  and 40 Love, and Itriya Café, along with having spent time in top kitchens at SBE, Katsuya, The Bazaar Los Angeles and the now closed Tokyo-inspired Gonpachi Los Angeles, Executive Chef Austin Lee is serving up a full FIVE 55 Menu featuring Appetizers, Flatbreads, Salads, Entrées , Sides and Desserts.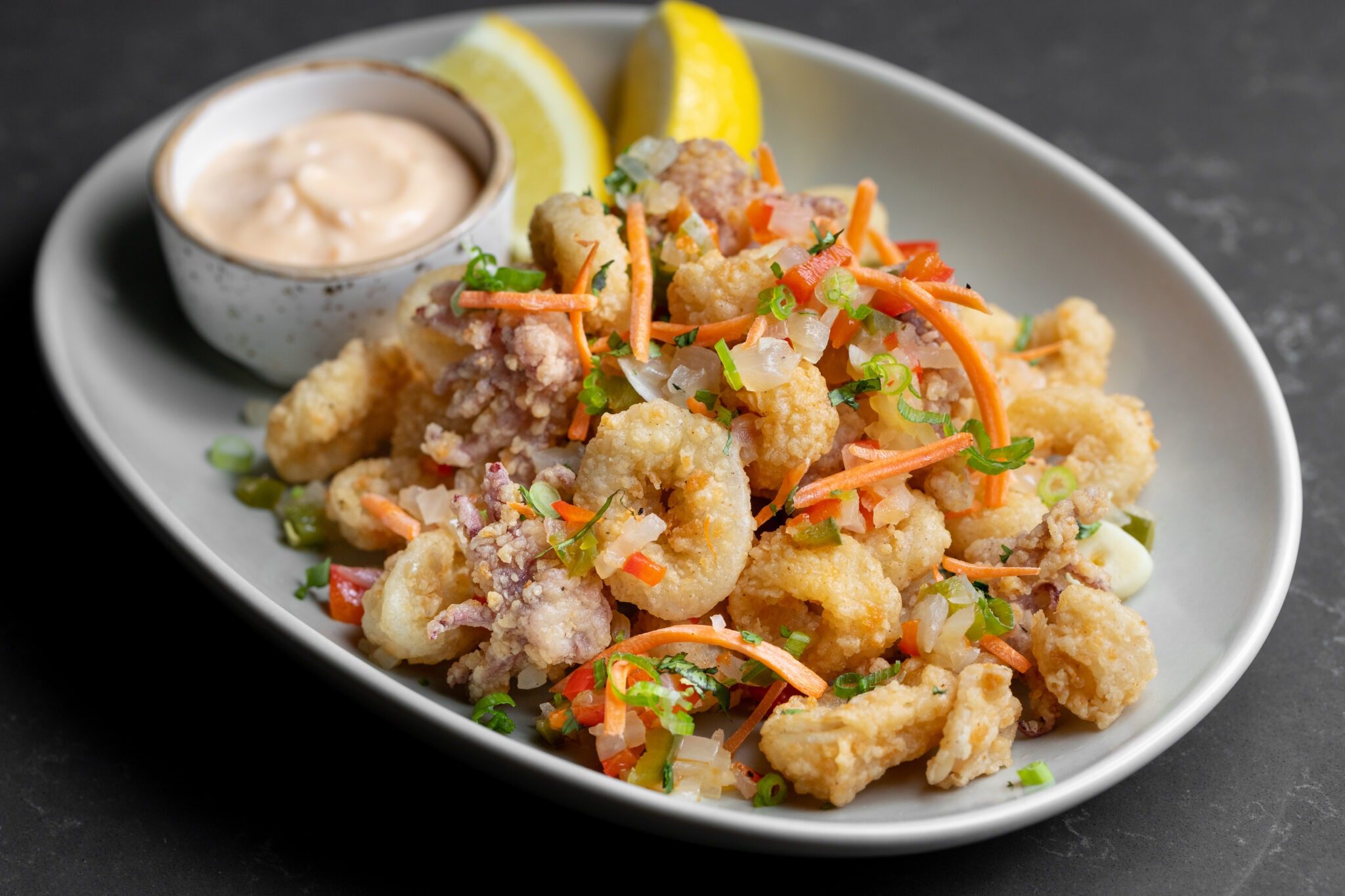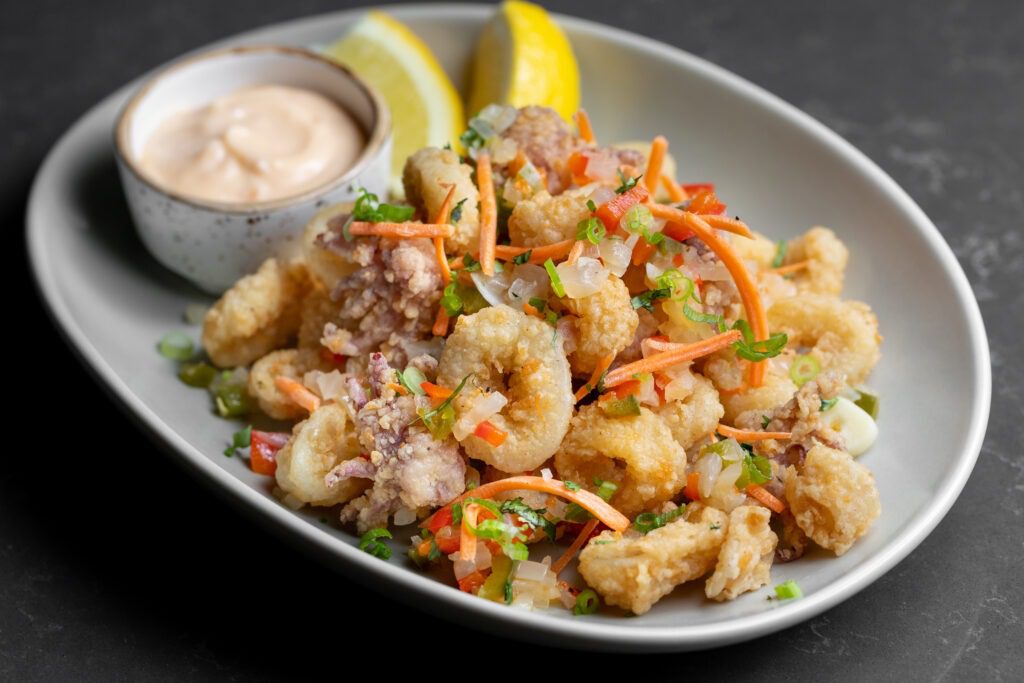 Chef Lee kicks-off the Appetizers with
Mary's Crispy Chicken Wings (6 pieces (1 Flavor) $13 / |18 Pieces (2 Flavors) $36) served with a selection of six scintillating sauces:
Lemon Pepper, Buffalo, BBQ, Korean Chili, Sweet & Spicy Thai Chili or Extra Hot Buffalo
Truffle Butter & Soy Edamame, Buttermilk Chicken Tenders, Meatballs & Marinara, Sweet & Spicy Calamari, Crispy Battered Cauliflower, Spicy Tuna Tartare, Crispy Brussels Sprouts, and Shrimp Cocktail served with Lee's signature cocktail sauce and lemon.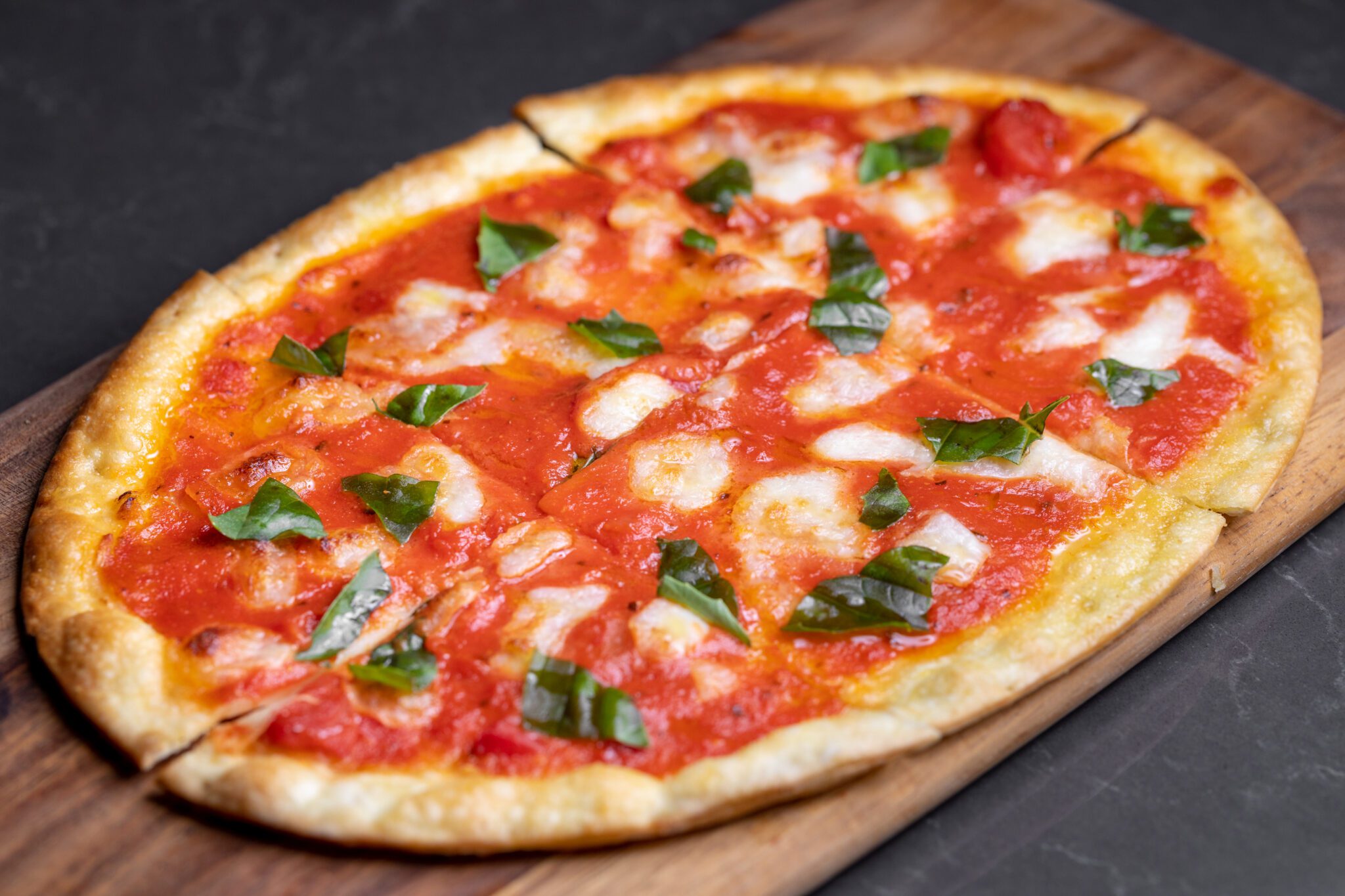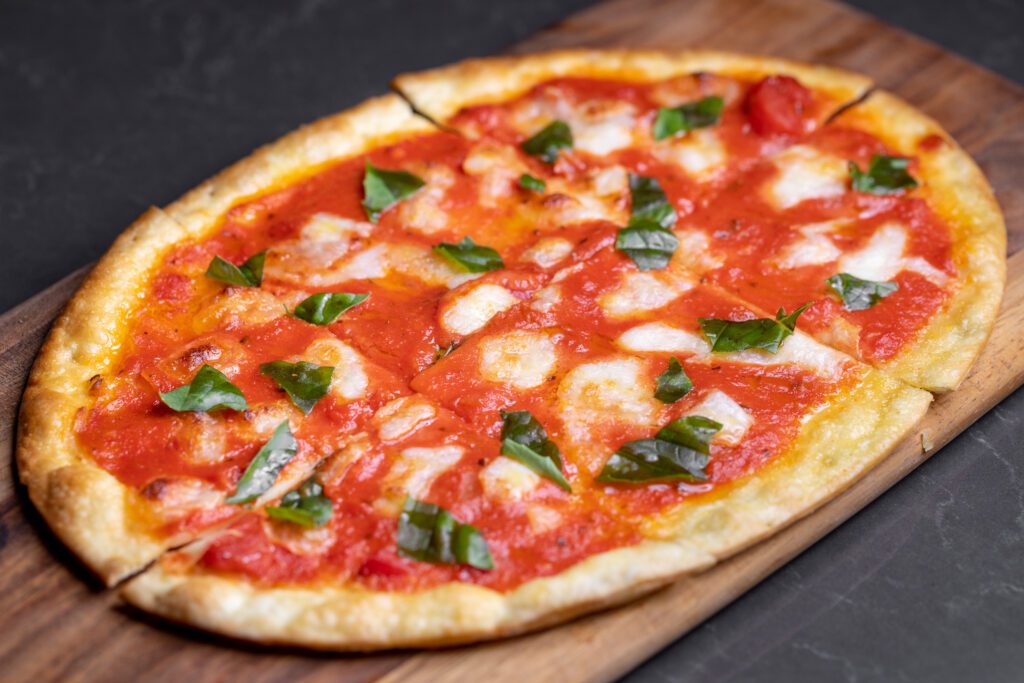 Chef Lee scores his first field goal with Flatbreads
firing up a Margherita with tomato sauce, basil, mozzarella, oregano and EVOO, Roasted Mushroom made with roasted mushrooms, mushroom Duxelles, mozzarella, fresh herbs and truffle oil, Fennel Sausage & Chili prepared with tomato sauce, fennel sausage, mozzarella and pickled Fresno chiles, and BBQ Chicken with grilled chicken, BBQ sauce, mozzarella, green onion, red onion and cilantro.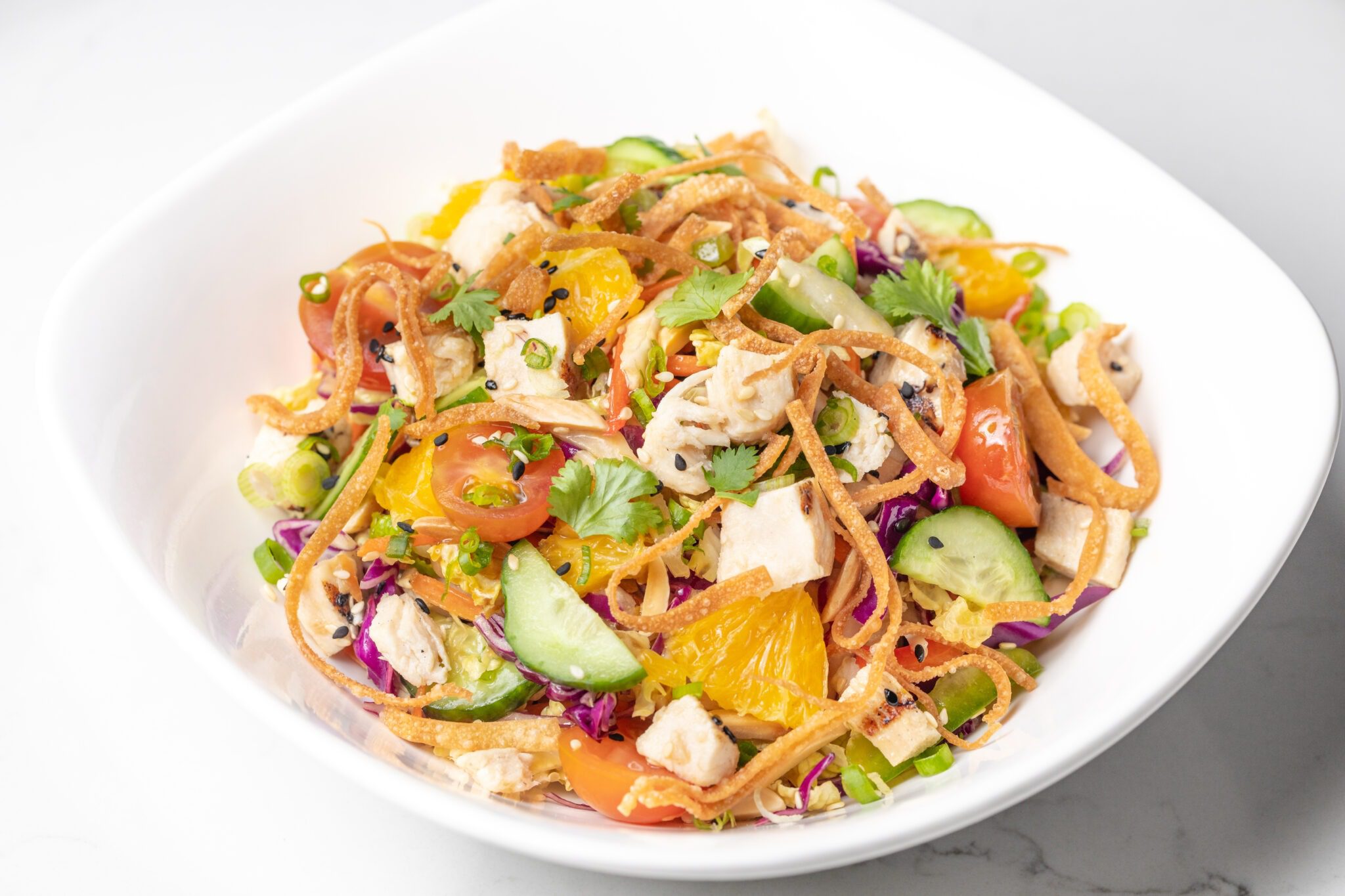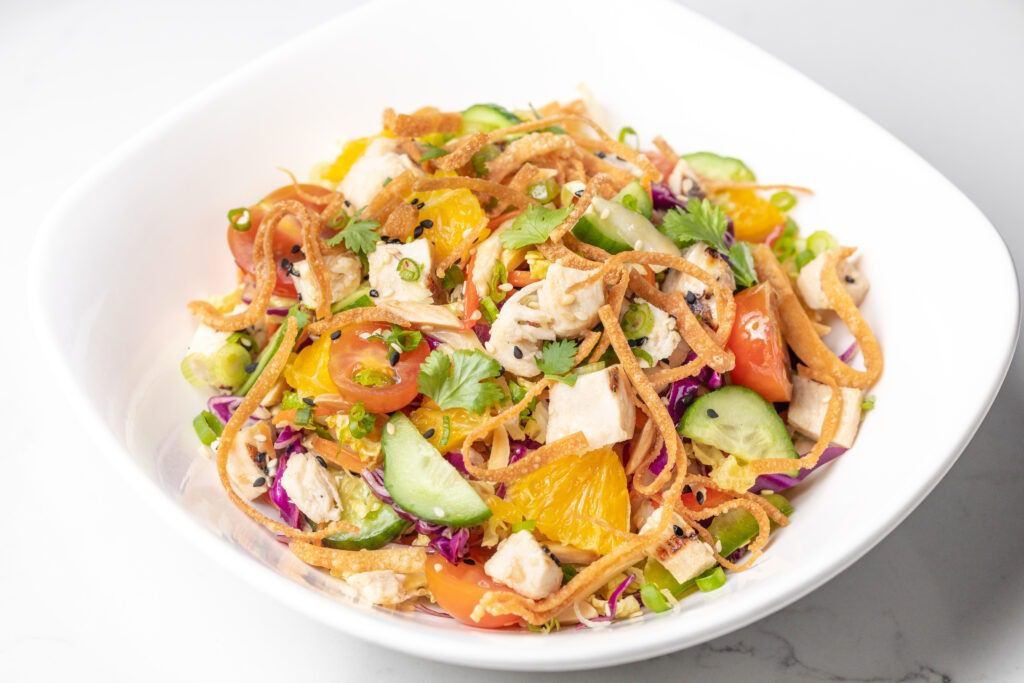 Snap, lettuce fans will rejoice with a selection of Salads
including a classic Caesar Salad, Chopped Salad prepared with lettuce, fresh tomato, cucumber, bacon, bleu cheese, pickled onion, crispy onion, breadcrumbs and house ranch dressing, or Asian Chopped Salad made with lettuce and cabbage slaw, carrots, cucumber, tomato, onion, herbs, almonds, fresh orange, soy plum dressing, and wontons.
---
Related: Meet the kick-butt woman winemaker who's creating a new future
---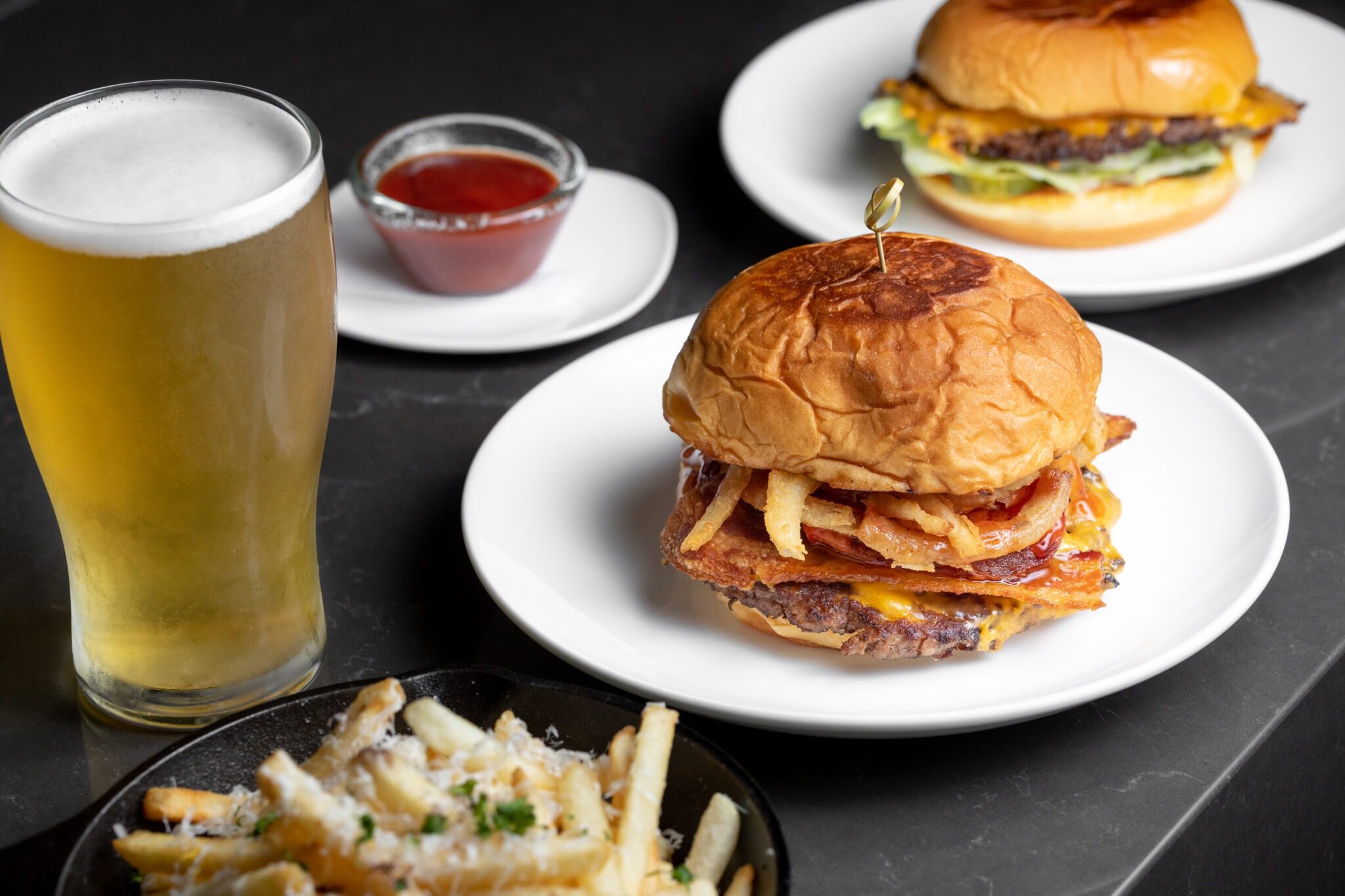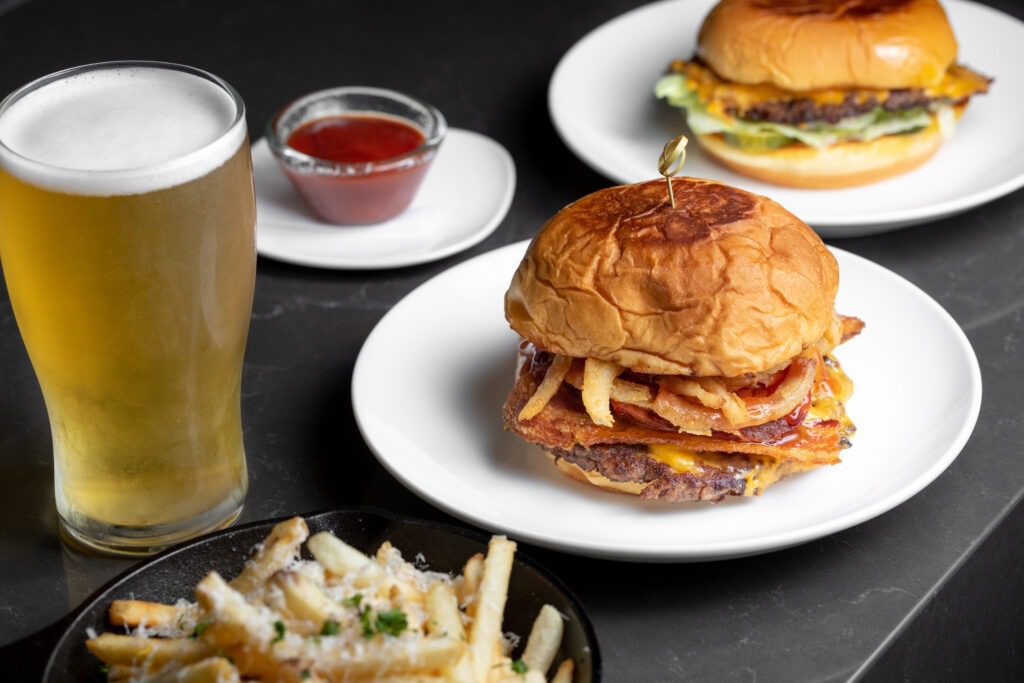 As Lee runs to the end zone with his Entrées
fans score with a Single ($8), Double ($9), or Triple ($11) Smashed Burger with a perfectly prepared smashed burger patty or Impossible Burger patty, sharp American cheese, caramelized onions, and FIVE 55's signature spread, served on a toasted potato roll,
Wagyu Beef & Bacon Burger made with a wagyu beef patty, BBQ sauce, Applewood smoked bacon, crispy onion, sharp American cheese, and confit tomato,
BBQ Baby Back Ribs ½ Rack served with crispy onions, pickled onions, pickles and fresh dinner rolls, New York Steak Frites, a New York steak cooked medium with shoestring fries, pickled vegetables and dinner rolls,
Pork Belly & Bao Platter presented with braised pork belly, pickled vegetables, cucumber, lettuce, steamed buns and hoisin sauce, Crispy Chicken Sandwich with a honey mustard slaw and pickled Fresno chili, or Coconut Shrimp Platter complete with Thai chili aioli, pickled vegetables, shoestring fries, and dinner rolls.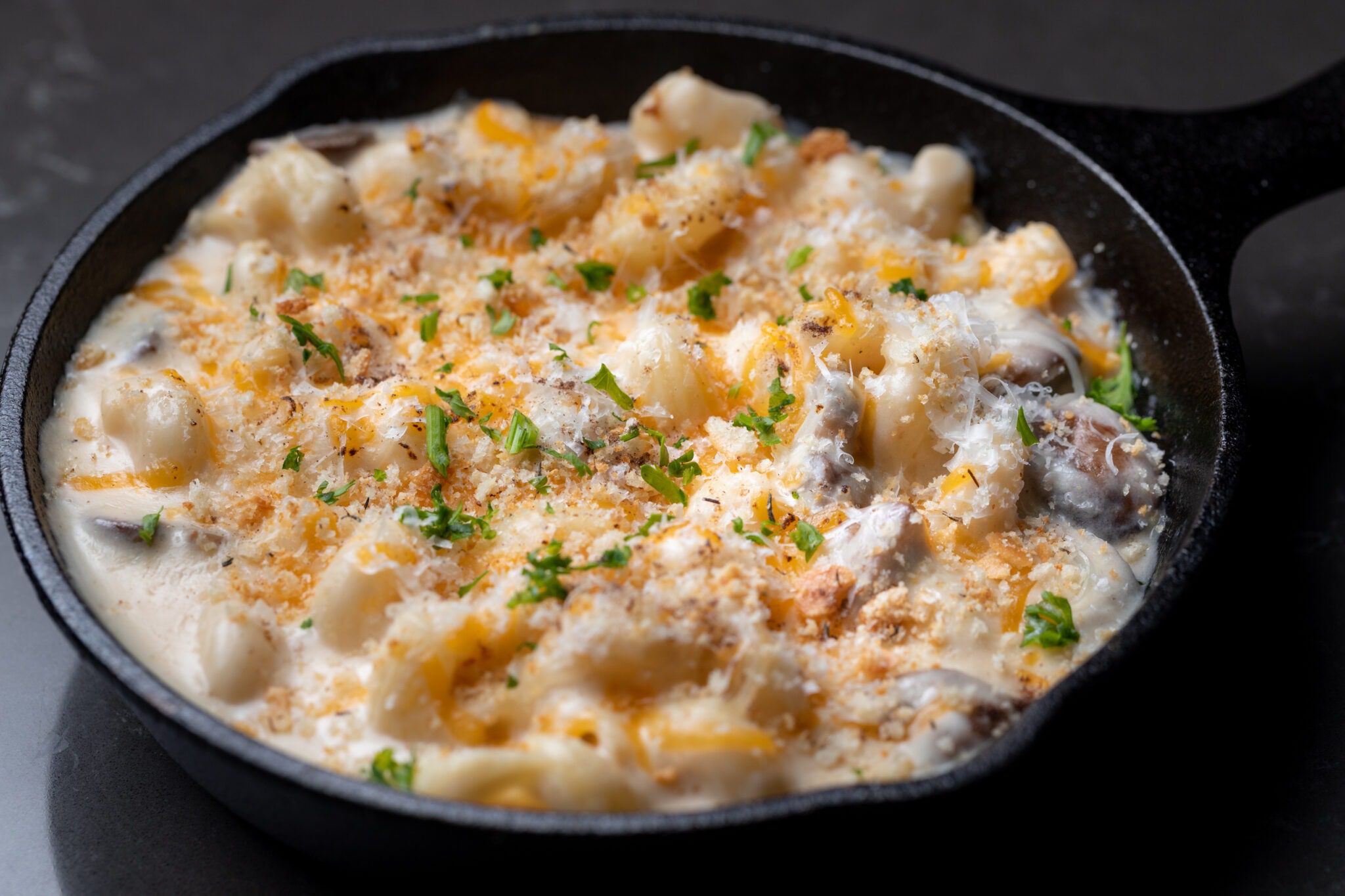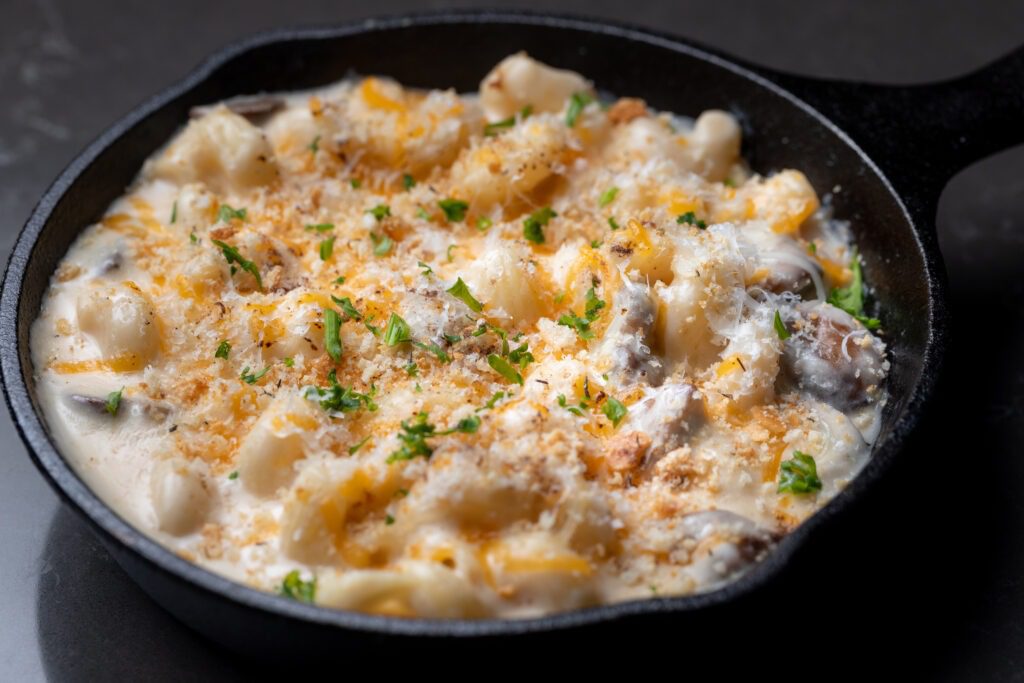 FIVE 55's Sides are a slam dunk
showcasing Shoestring Fries with a choice of Truffle & Parmesan or Loaded Fries, Sweet Potato Fries served with truffle honey and sea salt, Truffle Mac and Cheese with lobster, and Mashed Potatoes.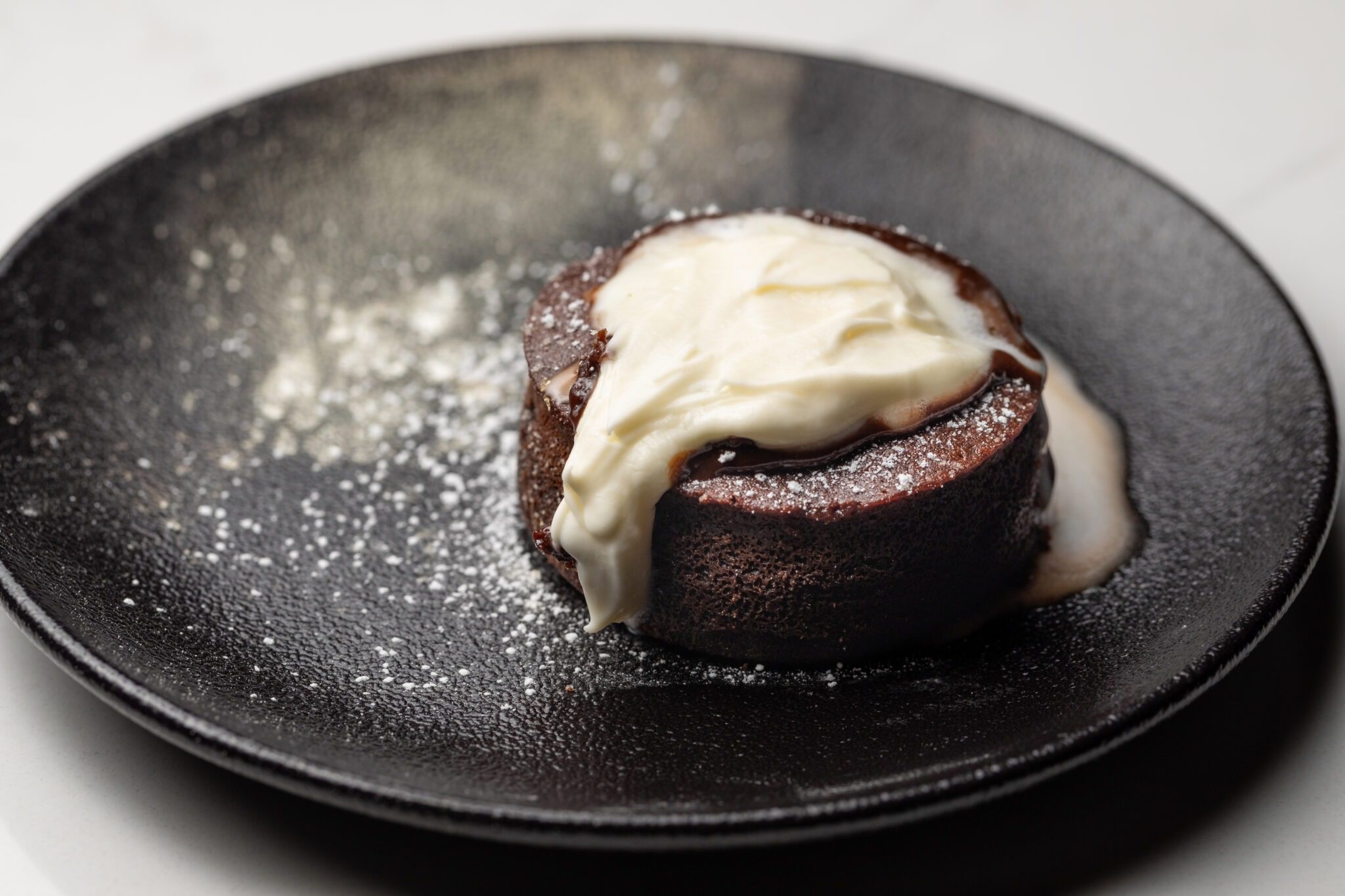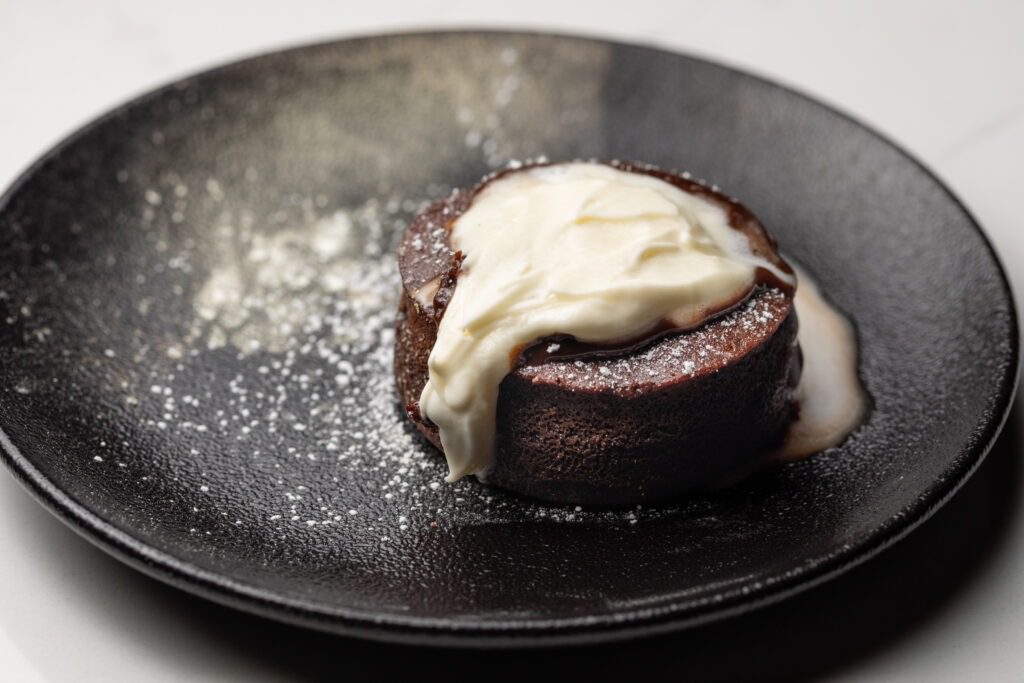 Finally, Lee does not drop the ball and he brings the game home with a
delectable line-up of Desserts
including Warm Beignets, Crème Brûlée, Fresh Churros and a game-winning Chocolate Lava Cake.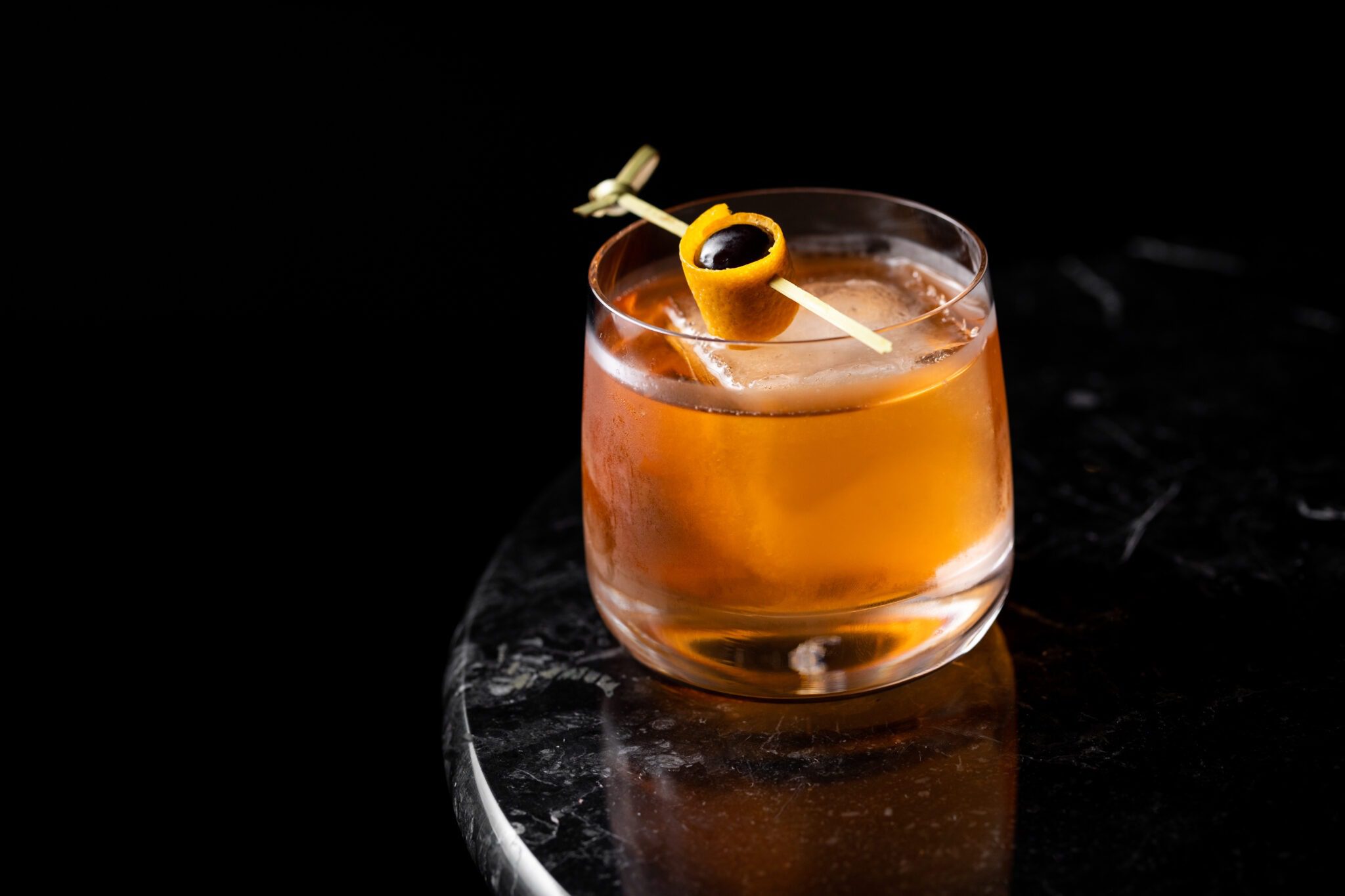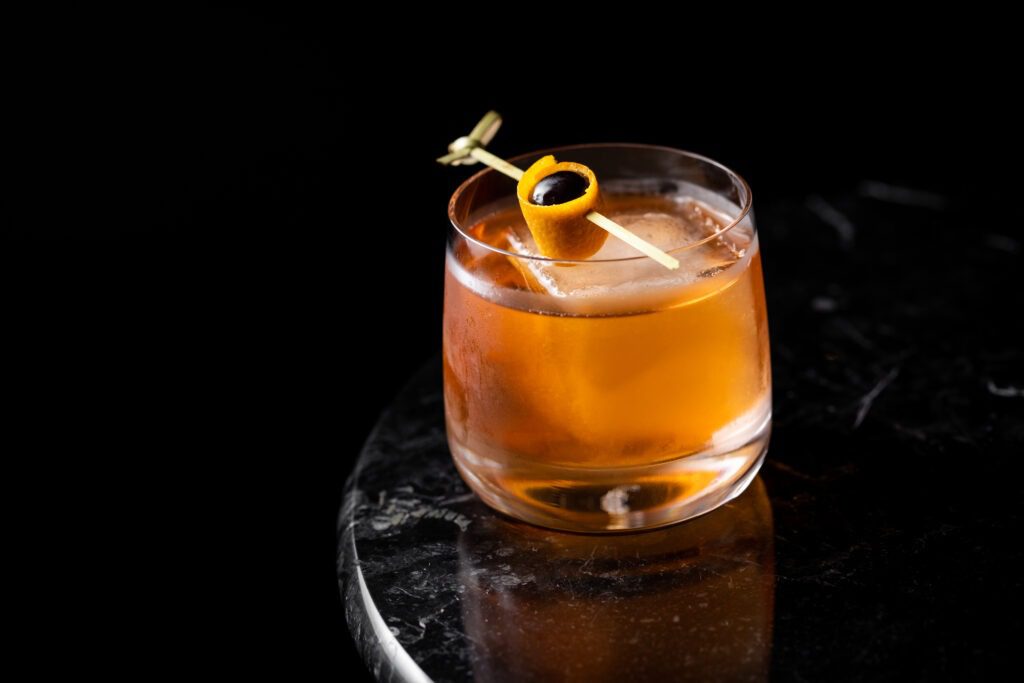 Game day spirits are a must and Head Barman Nicholas Jackson scores a winning touchdown with
FIVE 55's newly curated handcrafted Cocktail Menu
celebrating highlights such as the Jin JiJi Collins comprised of Indian dry gin, fresh lemon juice, simple syrup and carbonated water,
Japanese Old Fashioned prepared with Japanese Iwai 45 Whisky, bitters and dash of sugar,
ST Nicks served with gin, St-Germain, lime juice, mint, and cucumber, or Bermutto Spritz with aromatized sake vermouth 'Japanese Bermutto,' tonic and perilla.
The Strawberry Fields is a fan favorite featuring vodka, fresh lemon juice, simple syrup, strawberry and basil, and Smugglers Punch is composed of rum, lime juice, passion fruit, grenadine and pineapple juice, to cheer on any crowd.
MAS is the perfect double play combining mezcal and scotch with Lillet, fresh lemon juice, and agave, while
It Takes Two To Mango takes a timeout for tequila, Triple Sec, mango puree, lime juice and Fresno chili, as the High Fifty–Five knocks it out of the park featuring Akashi Blended Whisky, carbonated water and fresh lemon.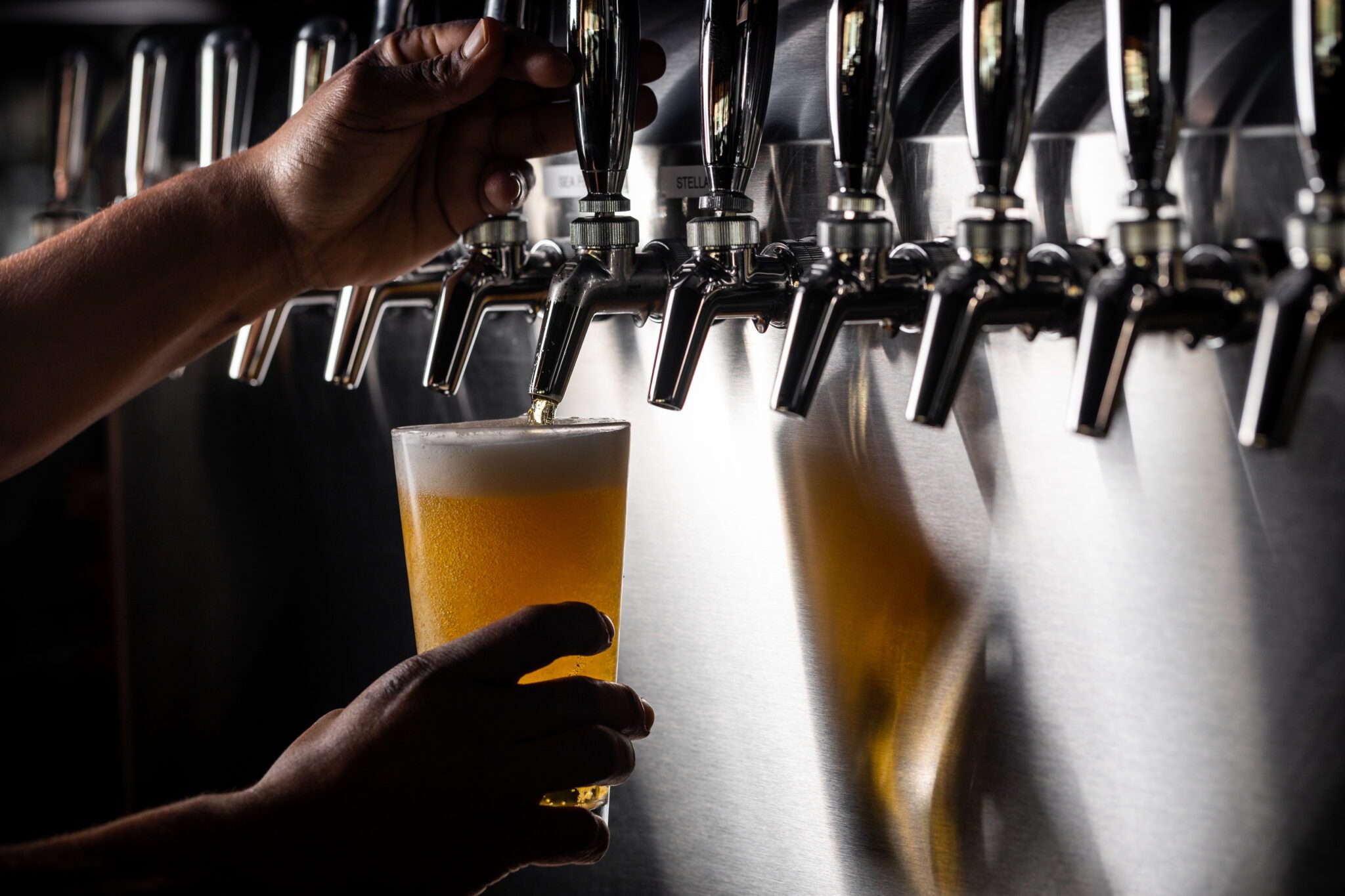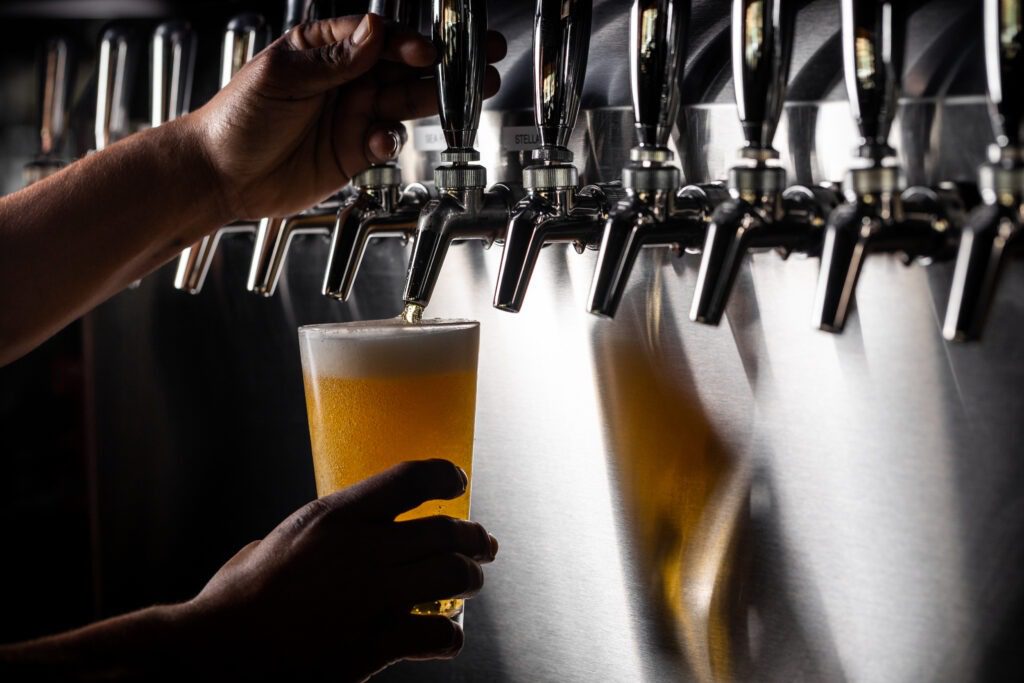 Beer and spirits afficionado, Co-Founder of High Road Spirits and FIVE 55 Beverage Consultant, Eli Raffeld hits a home run with
FIVE 55's California-style Craft Beer List
featuring core local craft breweries including Beachwood BBQ, Stone Brewing, Three Weavers, Smog City, other local heroes, and rotating seasonal specials.
Raffeld also designed FIVE 55's all new Perlick Direct Draw Draft System which was custom built to ensure every beer is served at its optimal temperature, poured with the correct amount of pressure to create the perfect amount of foam, and provide a supremely satisfying beer drinking experience to each of FIVE 55's Beeroisseur guests.
Raffeld also goes full-court press with FIVE 55's Spirit List by showcasing specialty spirits that can stand alone or standout in Jackson's specialty cocktails, such as Jin Jiji Indian Dry Gin
Japan's Ki No Bi Kyoto Dry Gin, Japanese Iwai 45 Whisky, Sake Vermouth 'Japanese Bermutto,' Oka Kura, and White Oak Akashi Blended Whisky to name just a few.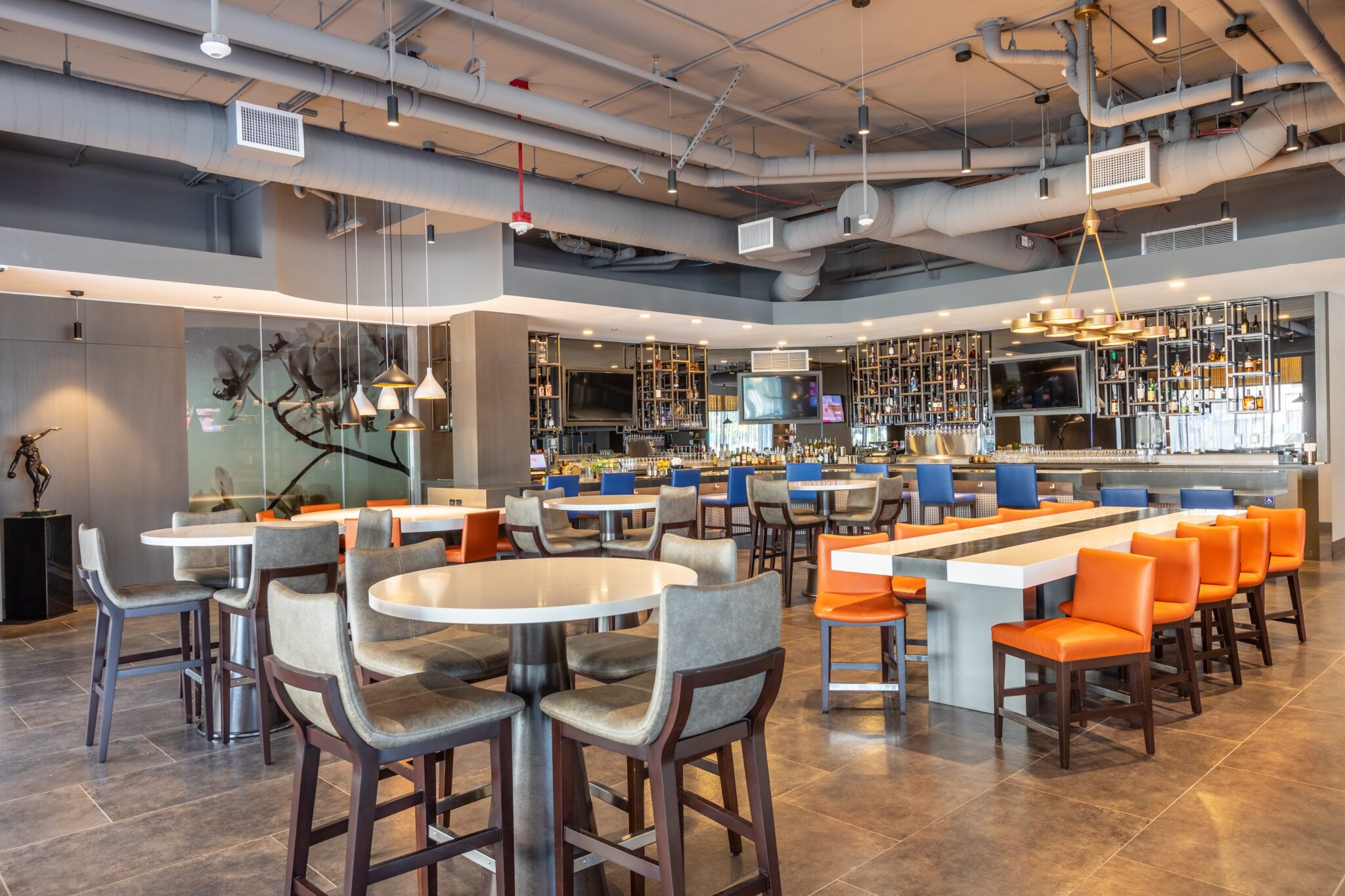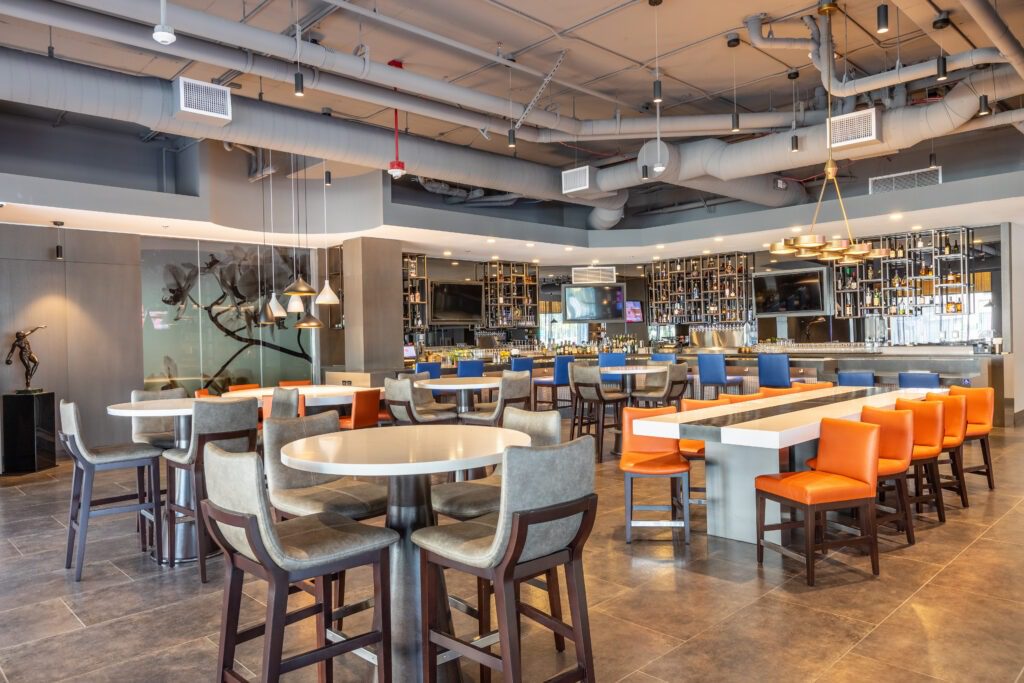 FIVE 55's lively, yet sophisticated setting serves as the perfect destination to watch a game and cheer on one's favorite team, meet up with friends, get together for happy hour, celebrate a birthday, enjoy a casual date, or host a corporate event.
FIVE 55 offers front row seats at the bar, heightened cocktail tables, giant plush booths, lounge tables, large party tables and semi-private rooms to accommodate any style celebration, along with Complimentary Self-Parking provided courtesy of the Courtyard by Marriott Los Angeles Monterey Park Hotel for all guests.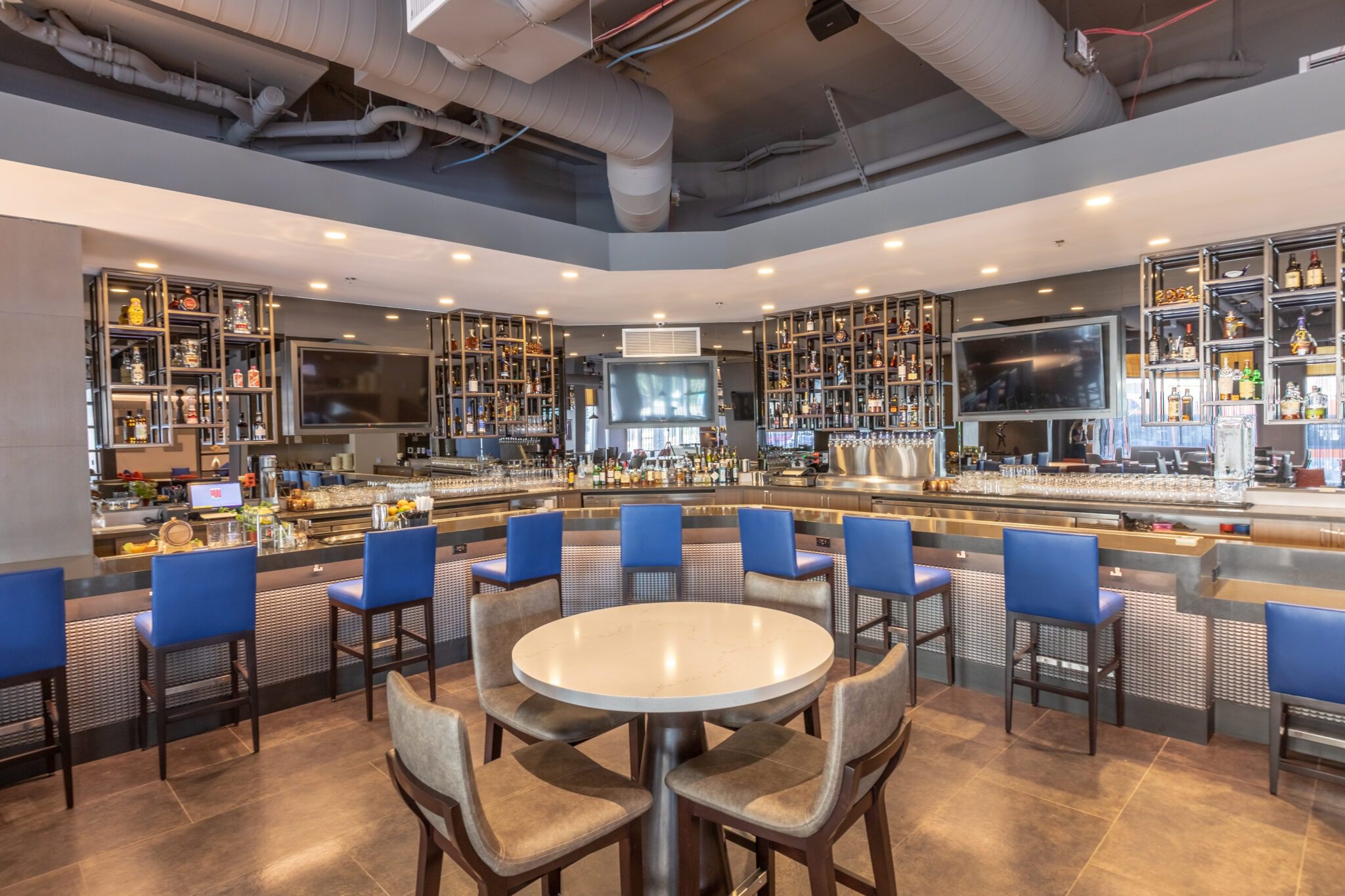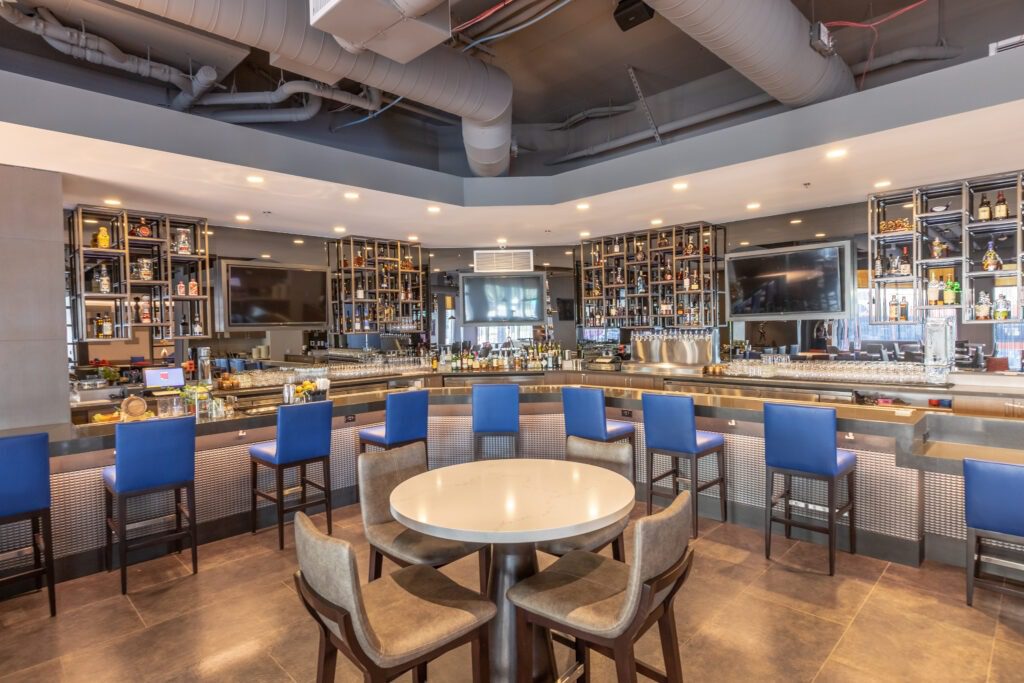 FIVE 55 at the Courtyard by Marriott Los Angeles Monterey Park will be open every Tuesday through Thursday from 4:00 pm to 10:00 pm, every Friday and Saturday from 4:00 pm to 12:00 Midnight, and every Sunday from 12:00 Noon to 8:00 pm. For more information, please visitwww.FIVE55LA.com or call FIVE 55 directly at 626.656.4056.