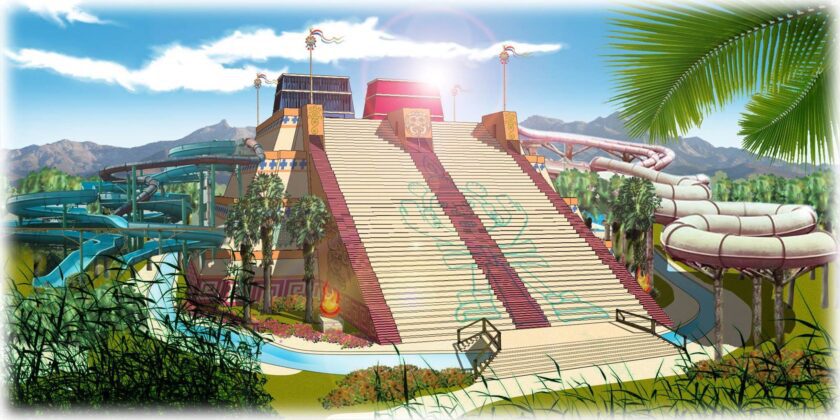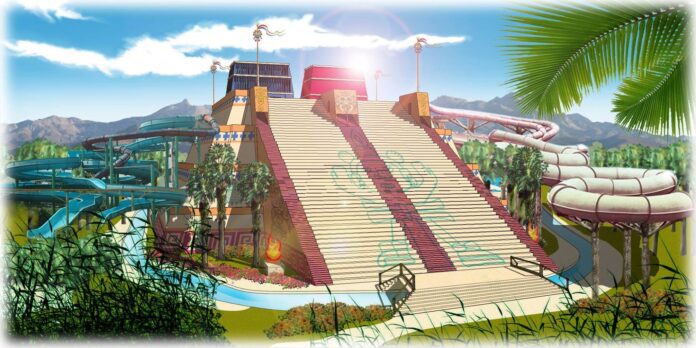 In exciting Palm Springs news, theme park "Return to Aztlán" is announced the Coachella Valley area.  Including concert venue, water slides, movie theaters, and more.
Aztlán Development, a Palm Springs group of theme park architects and developers has unveiled plans inspired by the Mesoamerican empires of the Aztecs and Toltecs in between California's Indio and Coachella.
 "Return to Aztlán"
the 48-acre theme park including a concert plaza with a 10,000-person capacity, a beach amphitheater, and a 16-screen movie theatre in the shape of a Mayan temple.
---
Advertisement

---
The site's centerpiece will be a 200-foot-tall pyramid modeled after Templo Mayor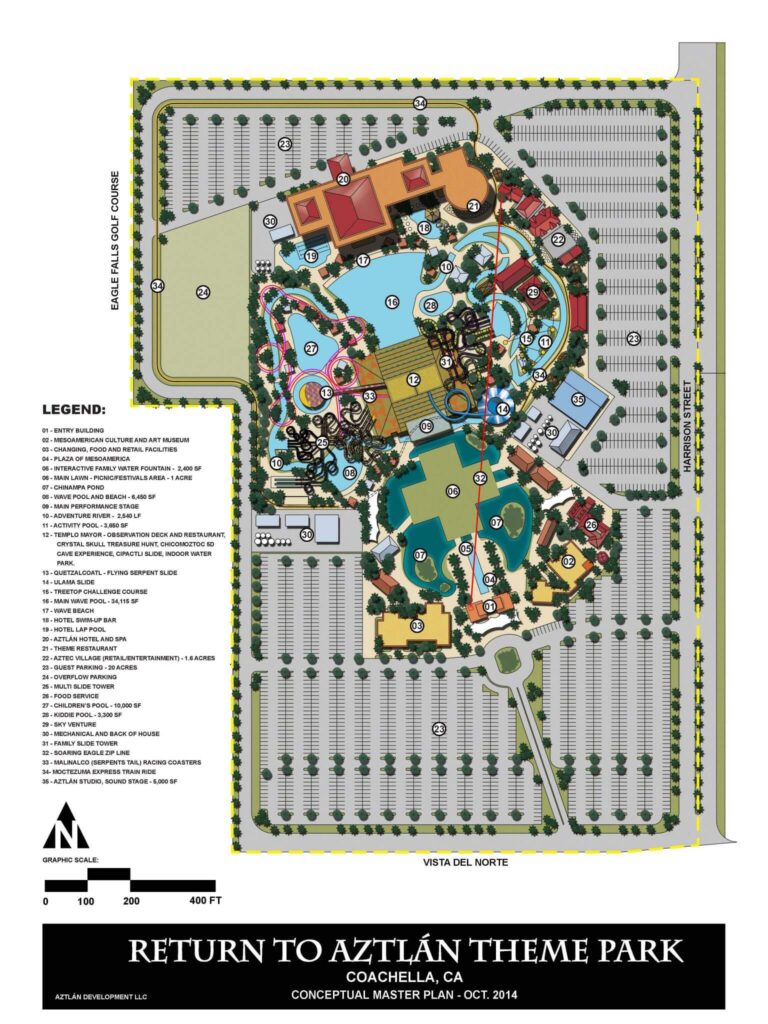 The legendary lost temple in the former Mexican capital city of Tenochtitlan.
Visitors take a glass elevator to a high-standing observation deck that provides incredible views across the Coachella Valley then take a wild ride down one of the pyramid's many water slides.
---
Related:
Bobby Flay's newest restaurant Amalfi opens in Las Vegas 
---
The first phase of the site will produce sets, soundstages, and other set designs for the upcoming film Montezuma Rising – Return to Aztlan, which is the inspiration for the design of the them park.
"Our illustrious entertainment collaborators are following in the steps of Paramount, Disney, and Sony

in creating an entertainment venue based upon popular movie themes,"

said Mark Stuart, CEO of Aztlan Development.
The theme park concept has been in development for years, but the time is right to finally move ahead.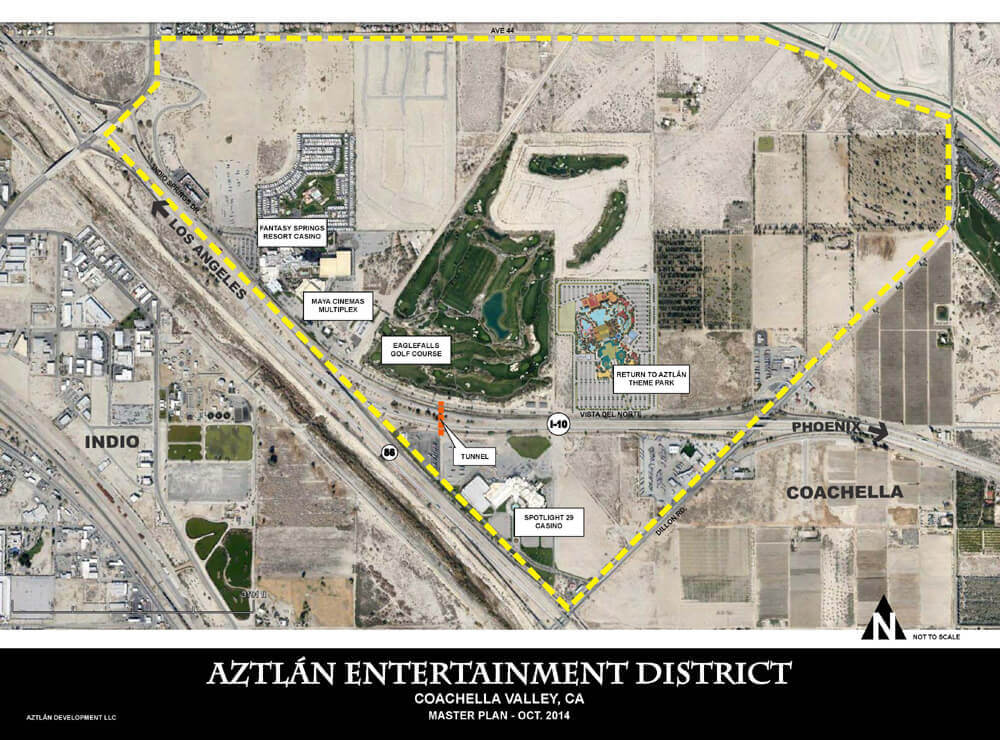 Return to Aztlán will be a central piece of Coachella Valley's Aztlán Entertainment District, a three-square-mile development that hopes to includes Championship Eagle Falls Golf Course and two Native American Casinos, a resort hotel, and many other amenities during its next phases of construction.
The entire lot is hosted on Tribal Trust Land owned by the Cabazon Band and 29 Palms Band of Mission Indians, both part of the great Cahuilla Indian Tribe. Development will be accessible via CV Link, a bike and electric vehicle pathway also currently under construction that connects many of the region's communities.
---
Related:
Cruises are back!  Head to Alaska's Wild Frontier
---
The area has been made globally famous by Coachella Music Festival and the Stagecoach Country Music Festival. The community's hope is to gain attention by attracting this same audience and many more to the park.