Comedian Jimmy Shin Has Emerged As A Leading Funny Man Of Comedy… (But He Could Have Been Your Lawyer!)
Tonight is one of Jimmy Shin's Shindig Comedy Shows.  The audience is packed.  The line-up is full of comedy legends and names you recognize from Comedy Central, your favorite Youtube clips, HBO and Netflix Comedy Specials.
The room is warm, fun and getting big laughs.  The host chats up the crowd between acts.
---
Advertisement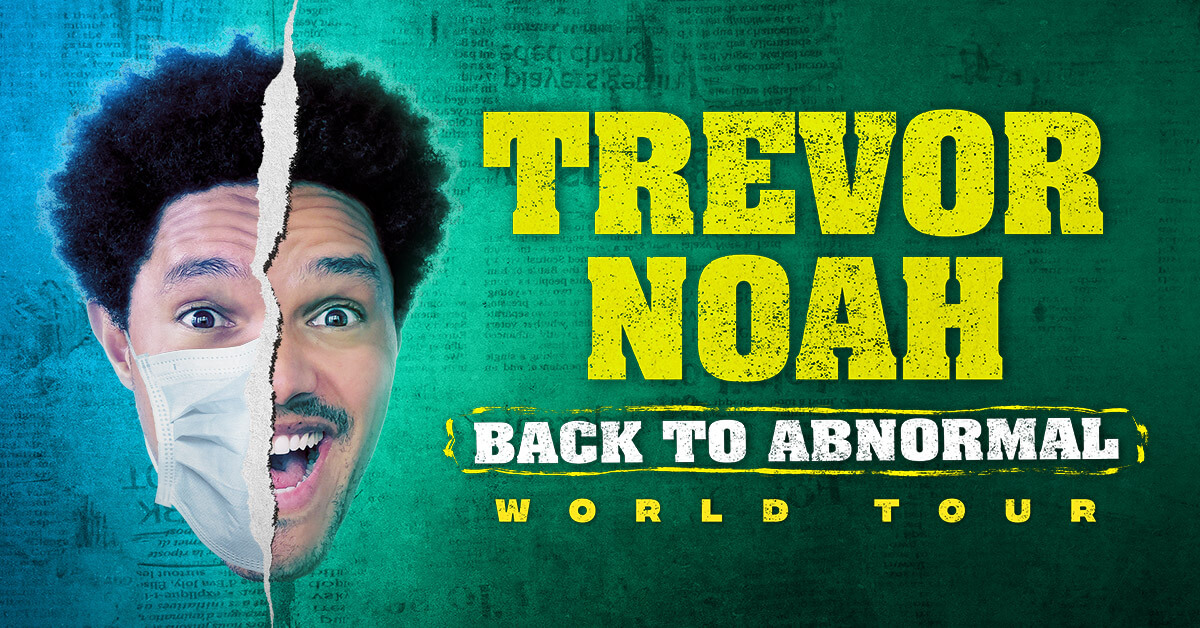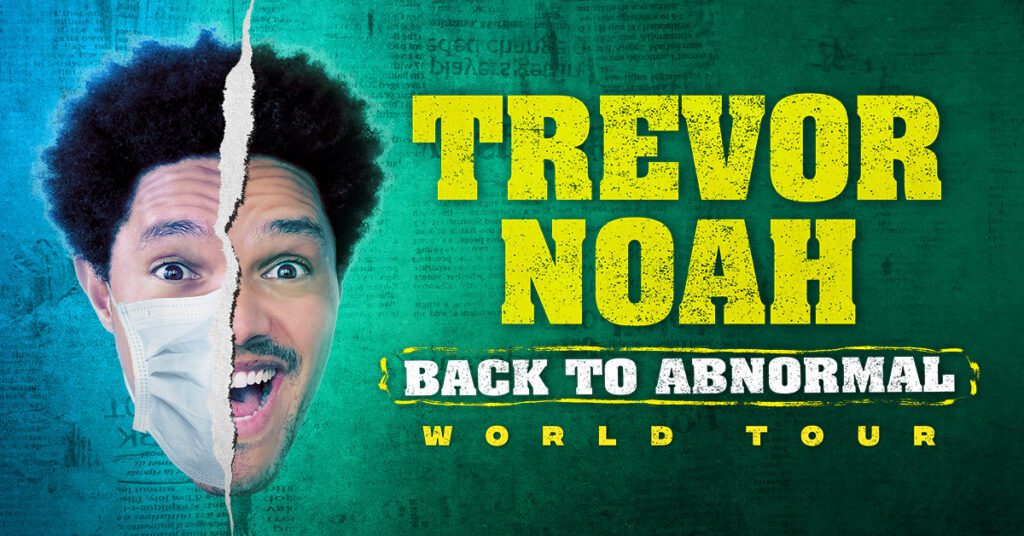 The Daily Show star Trevor Noah is going back on tour.  See his cities and dates here
---
Backstage is a mix of personalities.  Each comic is getting ready for the stage in their own way.  Some are psyching themselves up with push-ups, some are joking around with the others, some are doing breathing exercises.
Right by the stage is Jimmy, waiting to be announced.  And with that:
"Next up on stage:  Please welcome Jimmy Shin"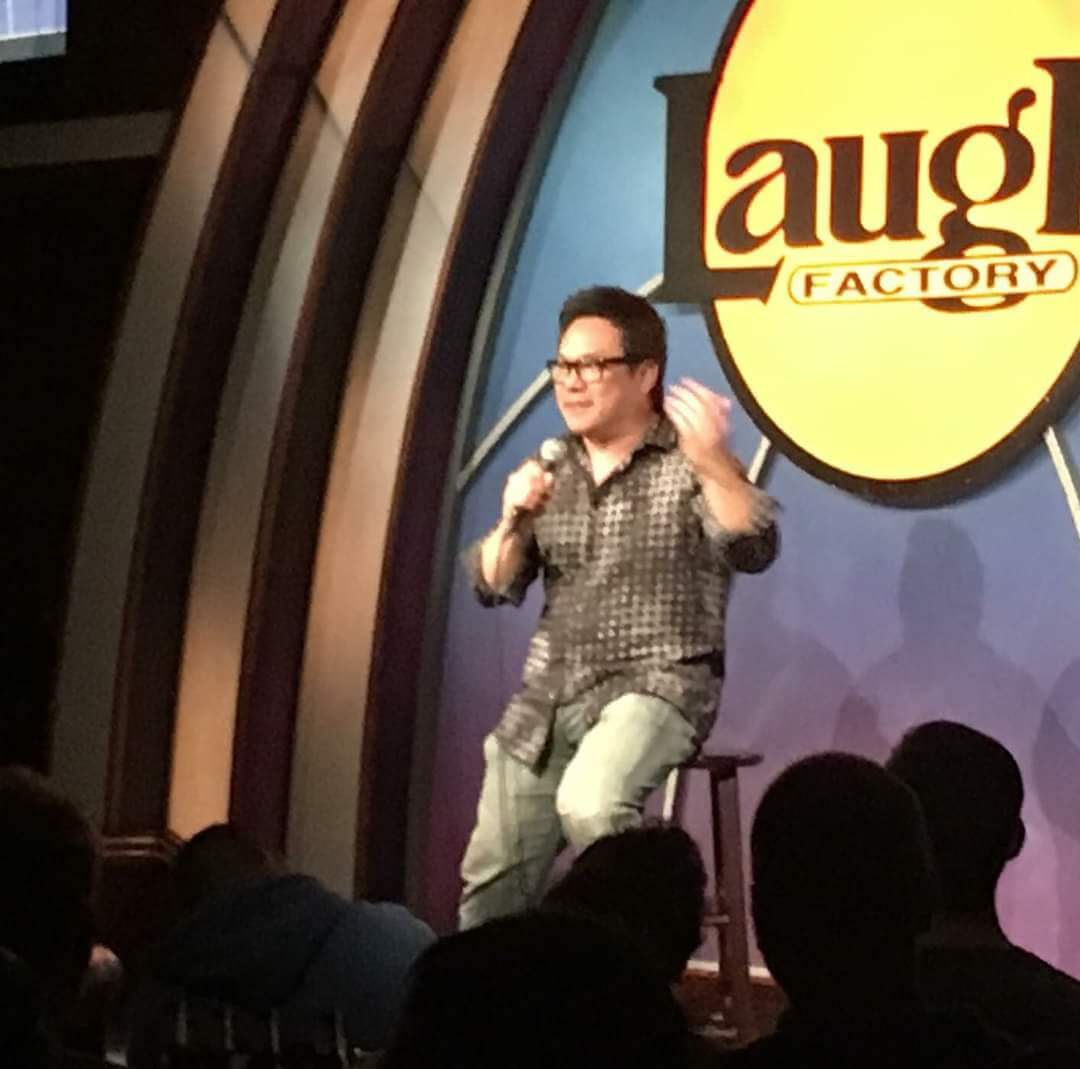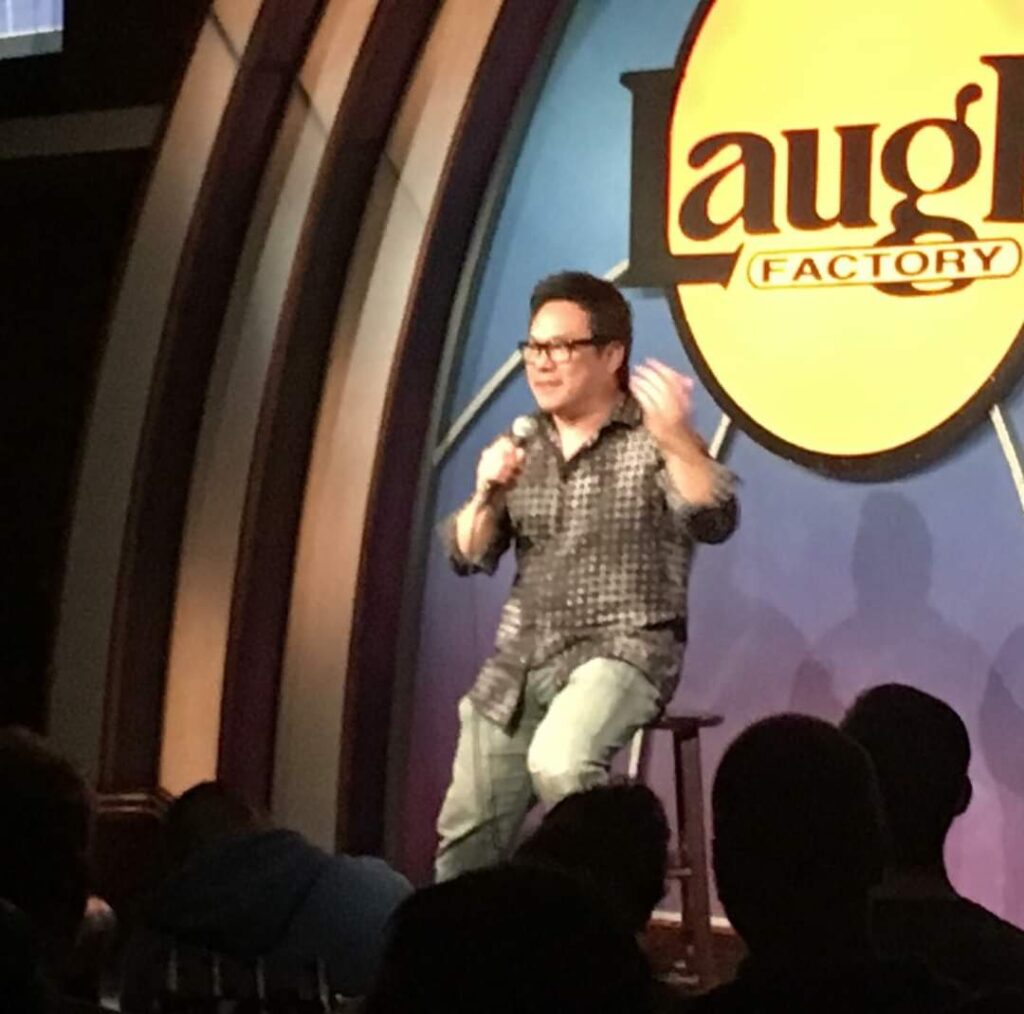 Jimmy launches up to the spotlight with smiles, electric energy and love. He has boundless energy on stage and off and launches head-first right in! Shin is on stage and it is going to be "Shintastic!" 
Jimmy's performance reminds us of is how much being a live comic is also a daredevil act. It's vulnerable, it's exciting, it's being very present. No one knows how the next few minutes of life will play out.  But it'll be experienced live, in-person, on-stage in front of a paying crowd.
All comics know that they could die a horrible, slow, stage death. Silence can be deafening. No laughs and your material bombs (it happens to every comedian from time to time). Also, obviously, a comic wants a receptive audience who are there to be willingly taken on a journey, to laugh and not to take life so seriously for an evening. 
Or it could be huge laughs, applause and roars of love as you finish your time. Every show they do, they are putting themselves out there, honest, prepared and they leave the audience with a piece of themselves. Comedy is for the brave. 
Jimmy got a big laugh within his first few words and it didn't stop. Giggles, hoots and hollers and applause as he ended.  
Tonight Jimmy killed and he made it look easy.
But it is far from easy, and the road Jimmy traveled to reach where he is, is certainly the road less traveled. It is a lot of dedicated hard work.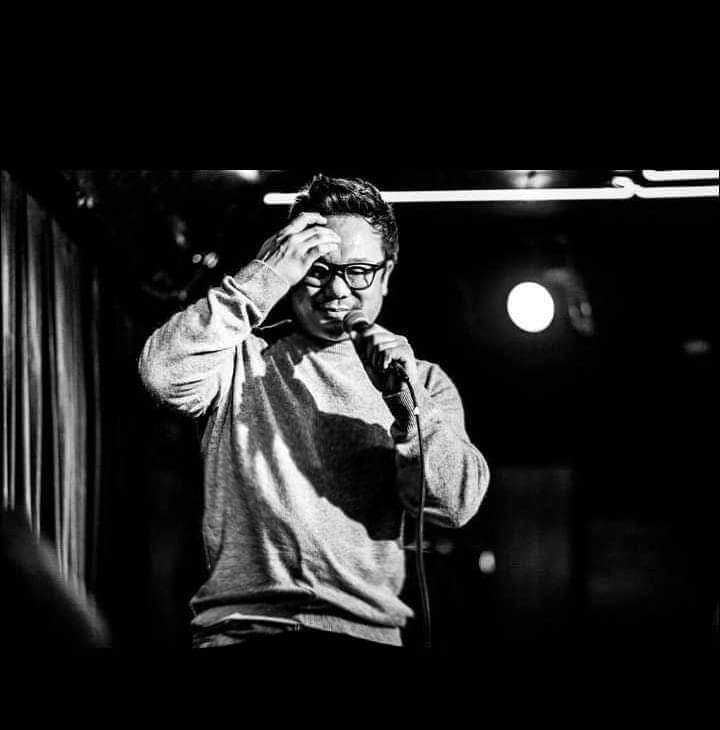 Just a few years ago, Jimmy Shin had one of the worst days of his life and yet this could also be deemed as the best day of his life. But it was a day to remember.  A day where an imposed destiny went up in smoke, literally and figuratively. 
Jimmy's life was planned out for him whether he liked it or not. He was going to be an entertainment lawyer.  It wasn't some fantasy, it was happening. Years of hard work, stressful classes, weeks upon weeks of endless studying; and now he graduated law school. But after a horrible twist of fate, he found himself sitting in a government office waiting to find out his future.  Could he take the bar and become a practicing lawyer?
It was at this moment he found out he would NEVER fulfill his family's dream of becoming a lawyer.
To understand why, we have to rewind a bit.  In law school Jimmy was a nightclub promoter and umm… a weed dealer.  Just before his graduation, Jimmy was arrested for dealing.  It was a huge disappointment.  Felons can't take the bar.  His weed felony disqualified him from fulfilling his career. So he has to put his law career into his pipe – and smoke it. 
In retrospect, that was the best thing that could have happened to him.
"From the very first time I hit the comedy stage…I felt like this is what I want to do for the rest of my life."
Today in 2021 when you see Jimmy bound onto stage, he's Superman.  His energy, his love, he shines.  And yes, he makes it look easy.
He has a popular Amazon special "Wok of Shame", he sells out shows in Southern California and tours through the West Coast regularly.
This week he's traveling around the state for four shows lined-up in six days.  He's in demand.
Funny is a business.
On stage, comics "perform".  The audience might see it as light and easy, silly and funny, angry and irreverent; and any and all combinations of that can work.  What we as the audience aren't meant to recognize is all the rehearsal.
When you're a comedy movie star, you're working with hundreds of people and millions of dollars to help you be funny.
When you're a stand-up comic, it's just you, a spotlight, a microphone and maybe a chair.  You sink or swim based on you and only you.
For 5 minutes or 15 minutes or even 55 minutes, the audience is invited into the comic's world.
But it takes more than a strong act to become a successful, working comic.  As a performer, you need to develop a great act, but you also need to know how to get yourself seen.
Don't forget, Jimmy is a non-practicing lawyer.  How he thinks, how he produces, how fast he moves.  Most comics don't or won't get it done.  They need someone like Jimmy.
"Watching and teaching my students is what keeps comedy new and fresh to me everyday."
That's why he was inspired to start teaching.  He helps people figure out their act, grow their stage presence and ultimately get them stage time and more.  Like most things Jimmy does, the classes are getting great results and he's creating a successful list of alumni.  They're working amidst the biggest names in showbiz and Jimmy is watching them from backstage like a proud papa.
But before you ask, nope there isn't a Udemy link you can click and just sign up. The class is by referral.
Show Friends Make Show Business
Jimmy scrolls through his phone and his contact list reads like SNL meets Comedy Central, meets Netflix.
Remember he was a nightclub promoter?  Jimmy knows how to fill a room and everyone loves a crowd.  It makes it easy to book a venue and fill a line-up with A-listers.  He's got the hot audience.
But it goes so much deeper than that. Jimmy Shin is 7 years sober.  
Matter of fact, the day we meet for this conversation was his 7 year birthday for sobriety.  He talks about his journey happily and proudly.  His choice to be healthy has attracted a lot of people to his world.  Some because of his newly bright demeanor, some because they realize they need to be on his same sobriety path.
Recently one of the biggest stars in comedy performed at Jimmy's show. He was truly great, not just funny, but a level of emotional depth that transcended easy jokes.  It was later insinuated that the comic is getting clean and receiving moral support from Jimmy.
That's one of the things Jimmy does, a subtle and supportive reminder to these great performers that they're just as funny (even funnier) when their head is cleaned-up.   
Comedy has a dark reputation.  We can all name a few entertainers who met tragic ends before their time.  In present day, there are plenty of comics in recovery or who want to be in recovery and Jimmy is a very public North Star to so many of them.
In today's post-pandemic world of politics, controversy, cancel culture and whatever trigger issue social media will invent next, it's comforting to know comedy can still be a fun and easy night out.  
Jimmy Shin is leading the way. 
To learn more about Jimmy go to
or follow him on Instagram at @iamjimmyshin
For more live comedy,  Chelsea Handler and Ali Wong are heading outy on tour later this year.