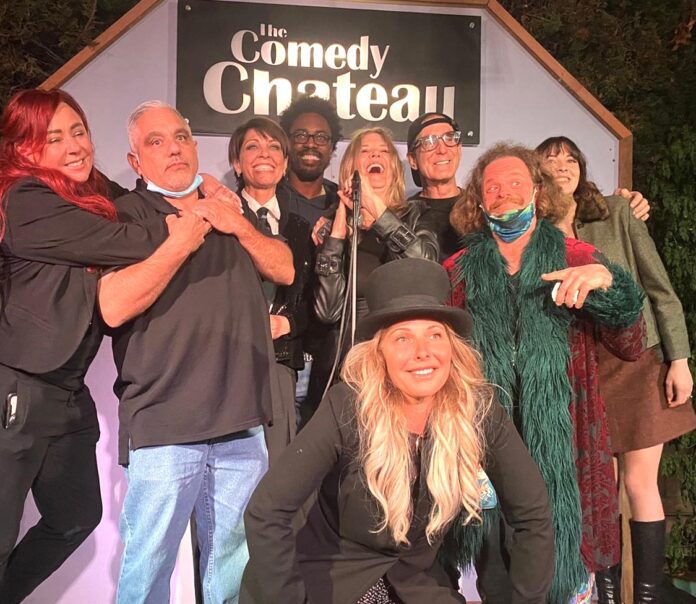 As the country finally slowly opens up after the Covid lockdown, people are eager to get out and see their friends and find a much missed sense of normalcy.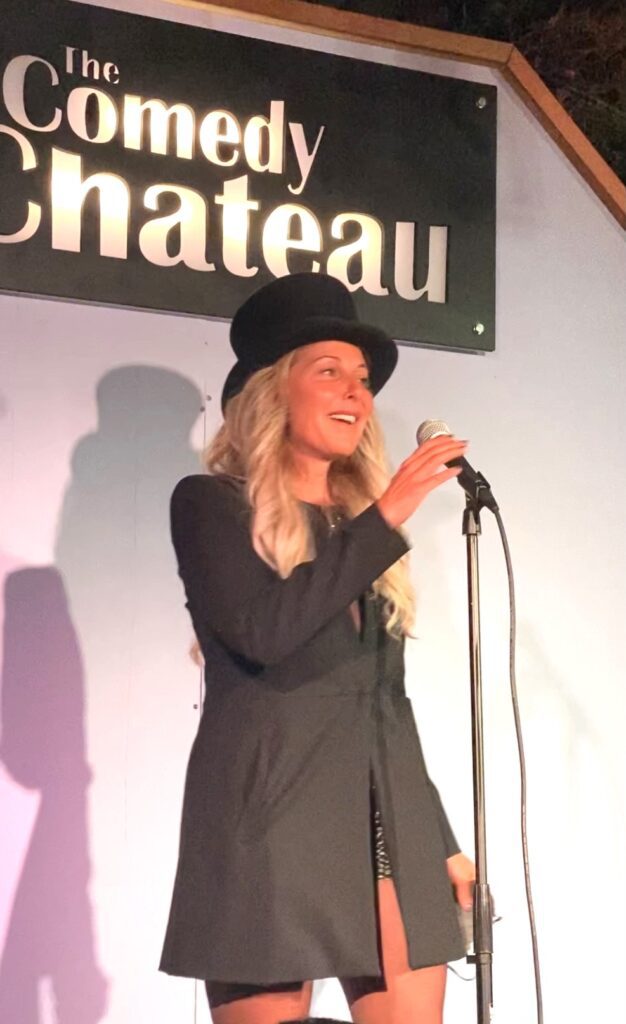 Businesses are reopening again and a new restaurant/comedy club,  The Comedy Chateau with Felix McNulty at the helm,  is leading the way, having just opened it's covid safe doors to bring the joy back;  and they are serving it up with a delicious menu and creative cocktails!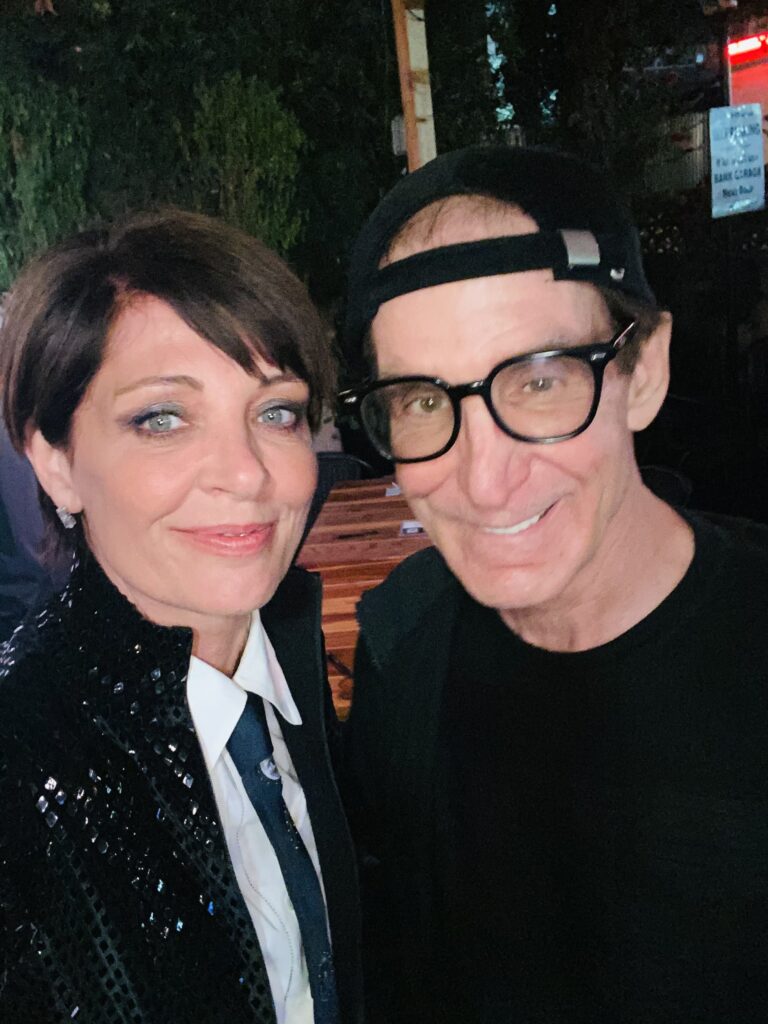 No one can deny that laughter is the much needed medicine we all need – along with a vaccine, "hopefully not Johnson & Johnson" quipped newbie British comedian Christine Peake in her opening set after a hilarious introduction by the evening's generous host, the energetic and beautiful Jessica Winther, who did her best British accent complete with a Top-hat and sexy sequined shorts.

Christine had the audience laughing with her antidotes on cancel culture and the difference with American and British parenting and also her striking resemblance to Kris Jenner, whom she made sure to cancel too! 
She was followed by talented club owner Felix McNulty who played his guitar and told jokes before getting back to running his Sold Out venue!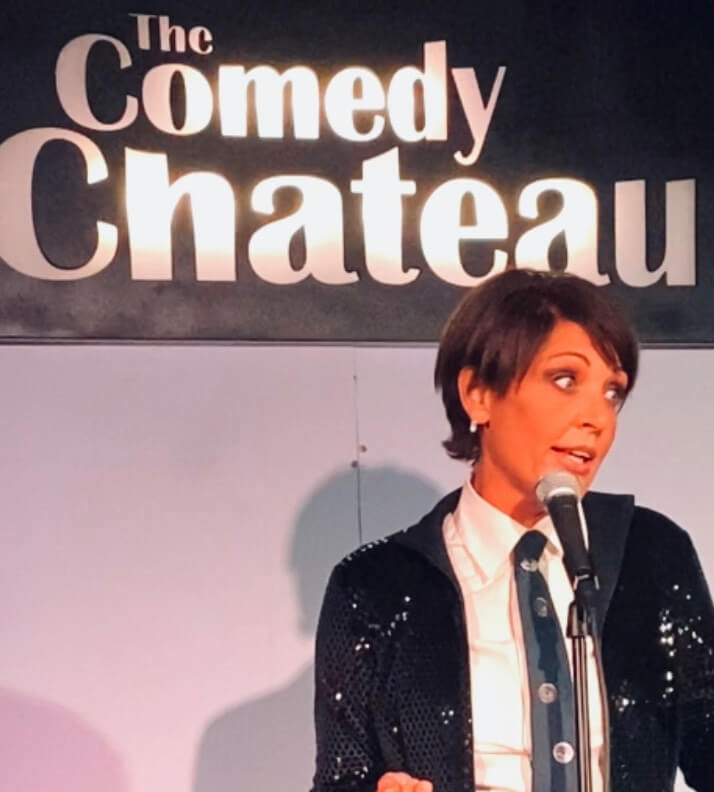 Teri S. then delivered her dark comedy set in her usual dry deadpan hilarious style (think comedy legend Steven Wright).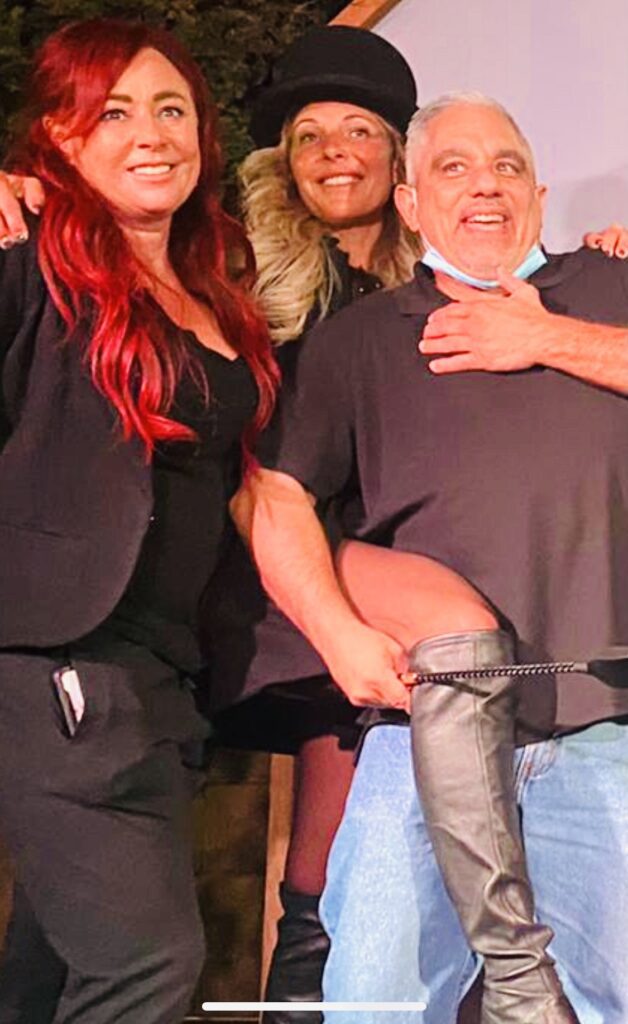 Comic Christine Blackburn told stories and left the audience with no doubt that you must never tell a woman "You look good- for your age." 
Actress and supermodel Eugenia Kuzmina told the audience she "was hungry"  and one audience member kindly shared her delicious chicken tenders with her, which she didn't eat, did I mention she was a supermodel?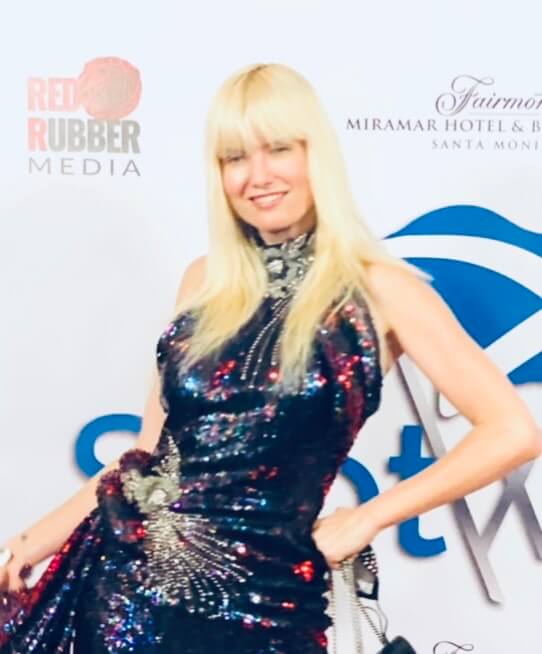 Willie Macc hit the stage and it was game over!  The audience roared as he shared his story of being at a recent BLM march and being told he couldn't participate without a poster! "I am the poster!" He said with a knowing grin! He then told a hilarious story about his 103 year old grandmother. Macc's star quality and relaxed manner made it clear to see why he is about to star in a new show on HGTV called 'Renovating The Lou' with his brother J Macc.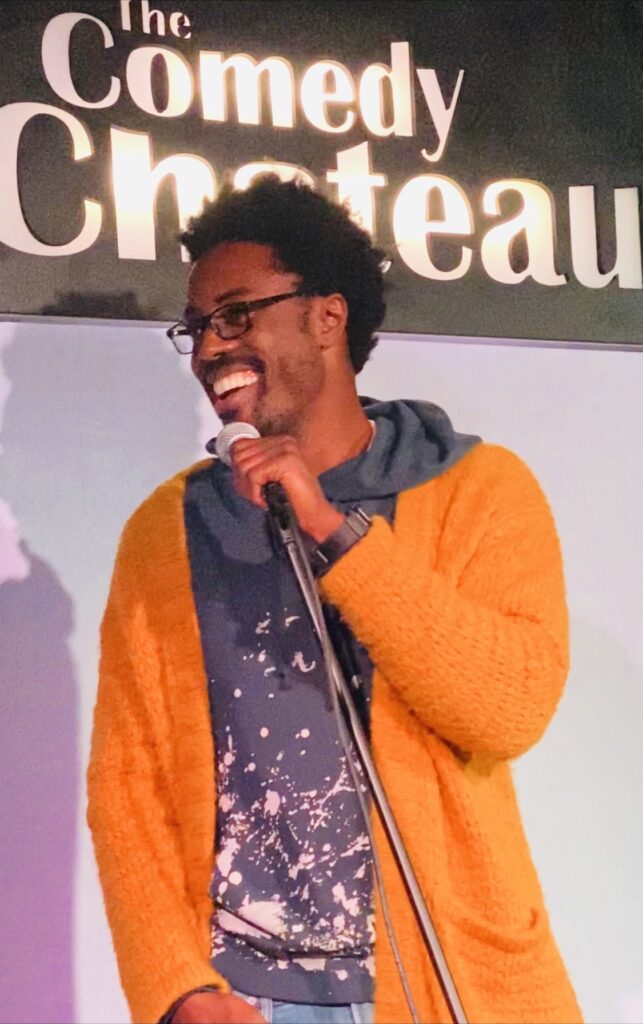 Mike Muratore aka The Serial Killer of Comedy– then performed his racy set that shocks and delights audiences! 
Comedy Central's Alex Hooper closed the show in a rip roaring way with his frenetic energy that stole America's hearts on America's Got Talent and Comedy Central, and let's not forget his dapper dandy unique style, he had come play and play he did.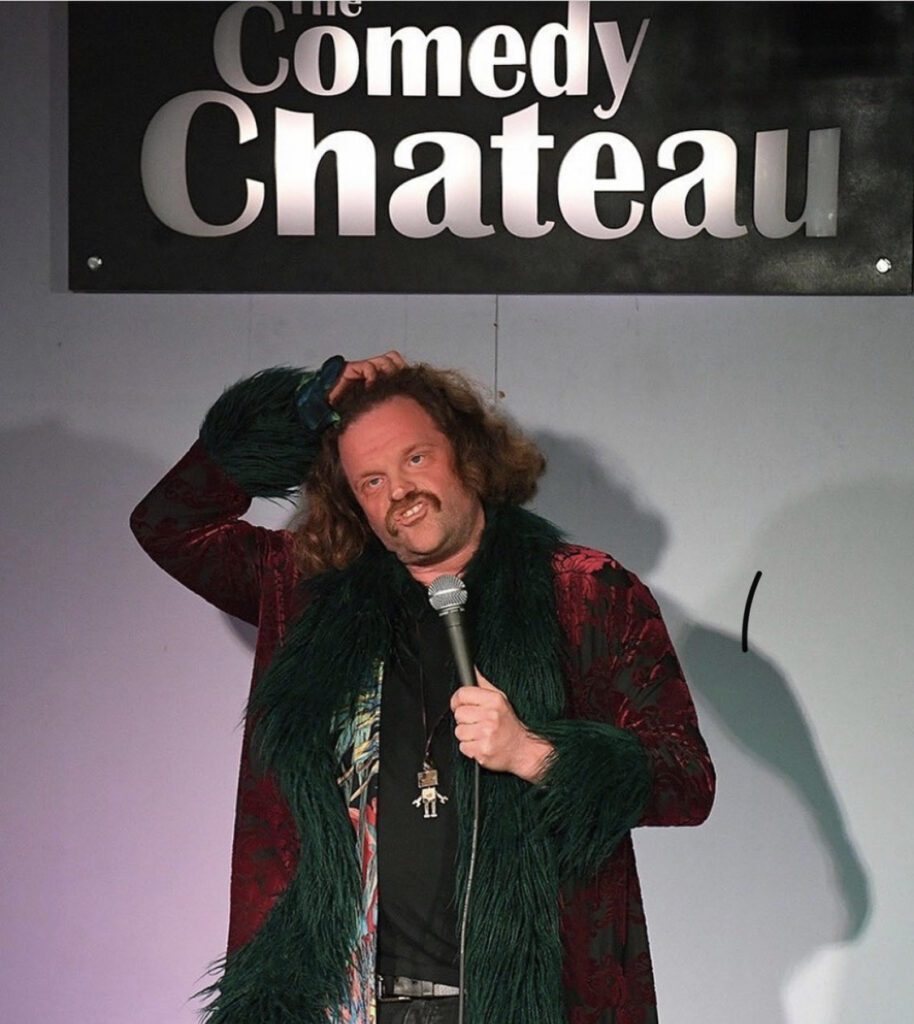 The show was opened by 20 year old singer songwriter Lola Rice who performed a surprise set and blew the audience away, it's easy to see why music legend Joni Mitchell described her as "great" when she captured a show by this future superstar performing in Beverly Hills pre-covid.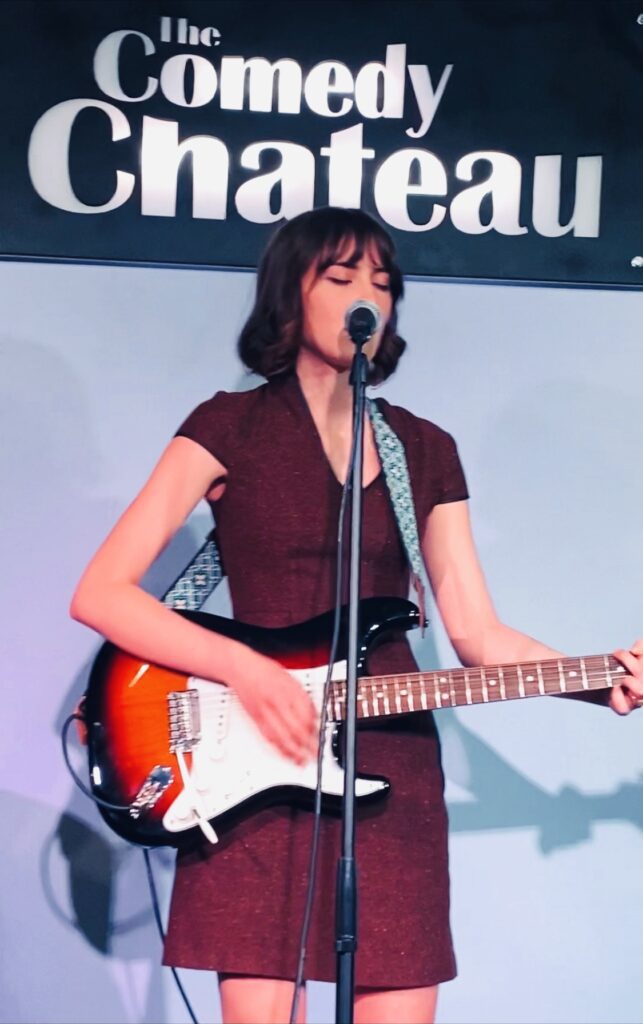 The two hour show was meticulously hosted by seasoned comedian Jessica Winther who kept the audience laughing throughout the night. 
"We need to laugh, and we are just getting started, there will be many shows coming and I will be there cracking my ringmaster whip!" She laughed. 
"I feel like my shows are unique in the way that all my carefully selected comedian choices, that take the stage, are individuals who have their own sense of comic style and uniqueness. I just let them fly. Be you! I tell them, let's face it, I show up dressed as a circus ringmaster, so they know it's fun and laughter all the way. And we brought it and will continue to do so, one joke, one show and a whip crack at a time!" 
For more information go to www.TheComedyChateau.com