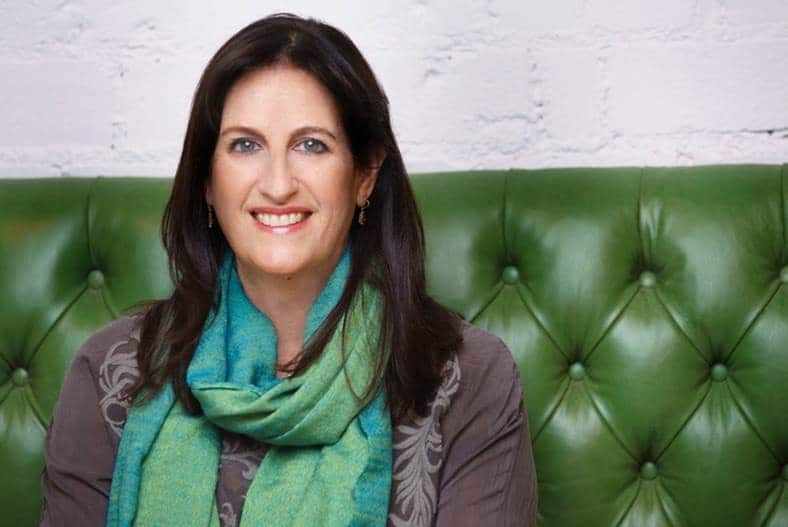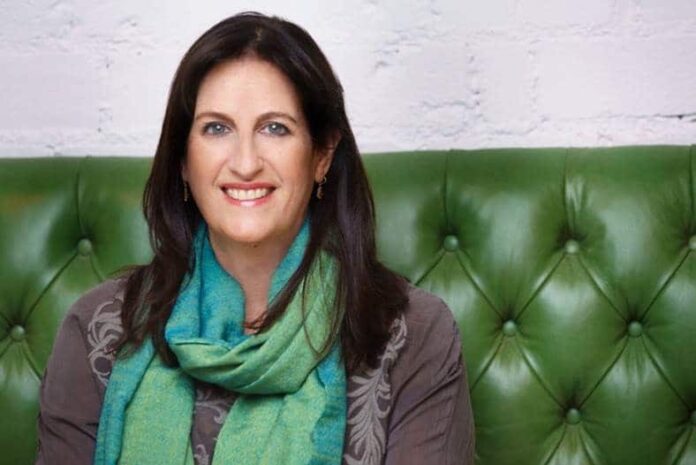 Akasha Richmond and Partner Alan Schulman's AKASHA, located in the historic Hull Building in downtown Culver City, present
Chef Akasha's Oscar Weekend Menu for Takeout and Delivery
available on Saturday, April 24, and Sunday, April 25, 2021.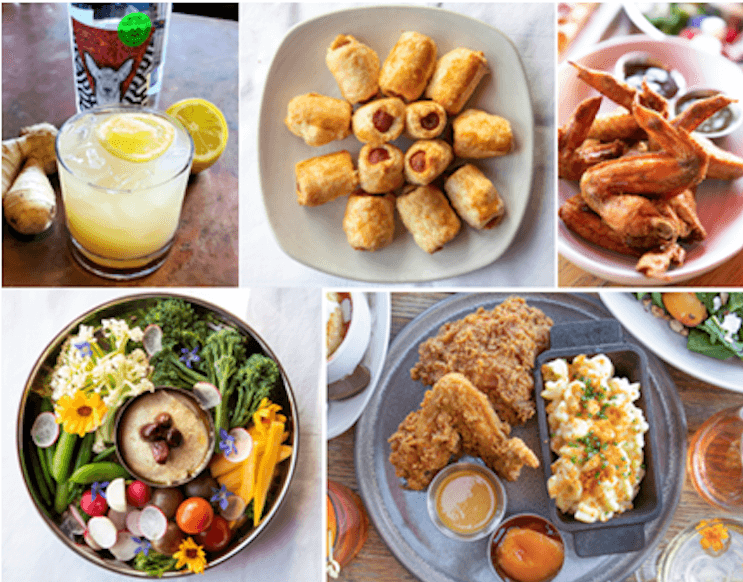 Begin with one of the five "nominated" Cocktails :
The Nomad, aka "Vaccinate Me," with Fresh Ginger, Mezcal, Lemon, Honey & Bitters;
Rosebud Pimm's with House-Made Rose Petal & Strawberry-Infused Pimm's, Gin, Grand Marnier, Vermouth, Mint, Lime & Agave;
The Black Messiah with Intelligentsia Espresso, Cynar Herbal Liqueur & Cassis;
Promising Young Cocktail with Citrus-Infused Tequila, Passion Fruit, Lime & Agave; and the
Minari Mule with Ginger-Infused Soju, Lime, Ginger Beer & Candied Ginger.
Appetizers & Snacks
highlights include AKASHA's popular Chips, Guacamole, Salsa, & Queso Dip with House-Roasted Poblano Peppers;  Signature Potato Pancakes & Cured Salmon with Creme Fraîche & Chives; 1/2 dozen of Akasha's famous Tandoori Chicken Wings – ready to heat – with Limes, Mint & Tamarind Chutneys; best of the market Crudités & Hummus; one dozen Shrimp Cocktail with Cocktail Sauce and Lemon Wedges; and one dozen Grass-Fed Beef Pigs-in-a-Blanket with Everything Spice & Dijon Mustard Sauce.
For those craving a Comfort Dinner to pair with television-watching
plan a menu with AKASHA's crispy gluten-free Fried ½ Chicken with Honey Mustard Sauce & Pickles; Crab Cakes with Lemon Aioli; Macaroni & Three Cheeses (Cheddar, Provolone & Gruyère Cheese) with Paprika Breadcrumbs;  Fresh Coleslaw withCabbage, Carrots & Celery Seed Dressing, Coleman Farms Kale Braised with Green Garlic & Spring Onions; Cheddar-Jalapeno Cornbread with Honey Butter; and Olive Oil-Roasted Asparagus with Lemon & Chives.
By the time Best Director is announced, one can feast on…
Desserts while waiting for the Best Picture winner
Strawberry-Rhubarb Crumble with Almond-Oat Streusel; Key Lime Pie with Whipped Cream Graham Cracker Crust & Whipped Cream; and a gluten-free 12 Cookie Box filled with Oatmeal-Chocolate Chip, Tahini-Chocolate Chunk and Dark Chocolate-Cherry Treats.
The complete Oscar Weekend Menu is listed below and is available for both takeout or delivery on April 24, and April 25, 2021 from 1:30 p.m. to 5:30 p.m. AKASHA's regular brunch and dinner menus are available for dining in that weekend and catering for larger groups is available on request. Guests can reserve on OpenTable or by calling the restaurant at 310.845.1700. Takeout and delivery are available exclusively via TOCK.