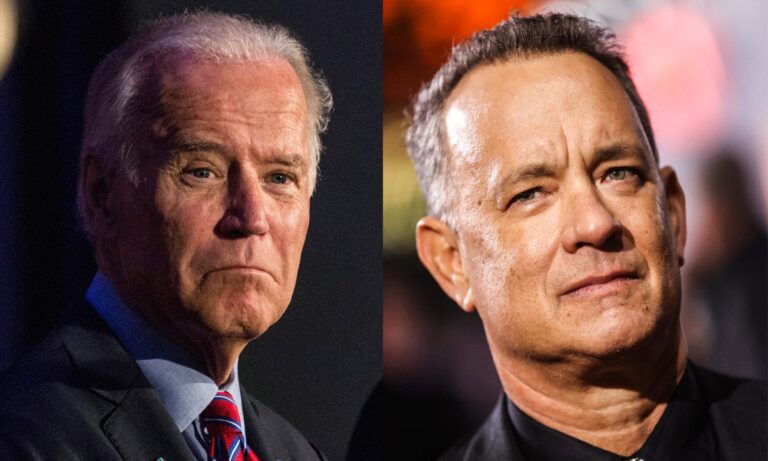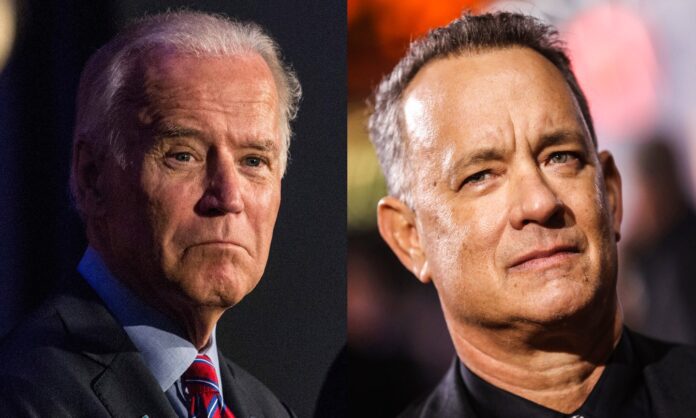 Tom Hanks will host the primetime Celebrating America special that will culminate the inauguration of Joe Biden and Kamala Harris on January 20.
Along with appearances from the 46th POTUS and 49th VPOTUS, the 90-minute show will also feature performances from
Justin Timberlake, Demi Lovato, Ant Clemons and longtime Democrat supporter Jon Bon Jovi.
More acts and big names are expected to be announced soon.
Celebrating America will air on multiple networks.
Starting at 8:30 p.m. ET, the unity-aiming special will be carried by ABC, NBC, CBS, MSNBC and CNN, I hear. Additionally, the show will be seen on Amazon Prime Video, Microsoft Bing, NewsNOW from Fox, and AT&T DIRECTV and U-verse as well as the Presidential Inaugural Committee's social media feeds.
"This inauguration presents a unique opportunity to spotlight the resilience and spirit of an America United,"

said the Presidential Inaugural Committee's CEO Tony Allen in a statement Wednesday.
"We have witnessed countless heroes this past year step up to the frontlines and serve their fellow Americans, so we are telling their stories, spreading their collective light, and celebrating the best of our country and its people with this primetime program.
"Our first priority is safety — so while many of us will be watching safely from our homes, we are creating real moments of connection that highlight a new inclusive American era of leadership that works for and represents all Americans," added Allen, who is also the president of Delaware State University.
Crowd pleasers all, Timberlake, Lovato, Clemons and Bon Jovi have all played their fair share of political events over the years. A participant in the We Are One event that commemorated Barack Obama's accession to the White House in January 2009, two-time Oscar winner and Presidential Medal of Freedom winner Hanks was a vocal Biden backer in last year's election. Appearing at virtual fundraisers with the ex-Veep during the campaign against Donald Trump, the Toy Story and Greyhound star put his own money on the table with contributions to Biden.
With a theme of "America United," Biden and Harris' inauguration also has events planned for MLK Day on January 18 and a nationwide Covid-19 Memorial to Lives Lost on January 19. Already announced, Biden and Harris will participate in a wreath-laying on Arlington National Cemetery on January 20, with former Presidents Obama, George W. Bush and Bill Clinton and the former First Ladies in attendance.
In case, you have concerns about more MAGA morons violently disrupting the ceremony on the 20th, the National Guard and other forces will be out in full force, authorities promise.