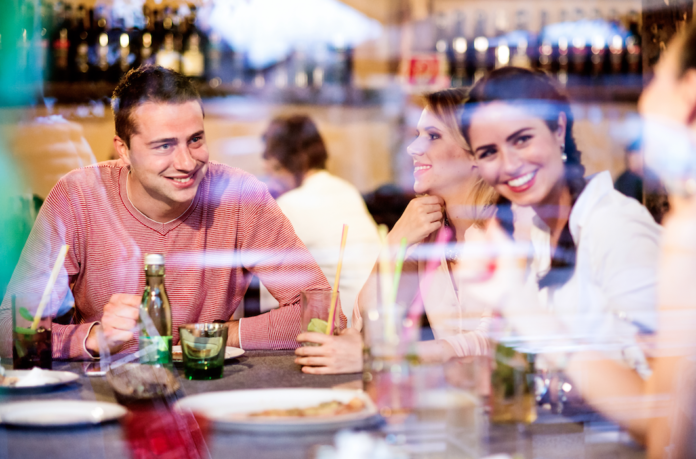 Lately we've seen plenty of food prep, food delivery and curated meal services available.  
Does Splendid Spoon deserve to be atop of this list?  Let's find out!
At a normal time (let's say February 2020), what Splendid Spoon offers would be a nice option.  Healthy, convenient, and a great alternative for busy people who are striving to eat healthy.
---
Advertisement

---
But let's be real.  These aren't normal times. We are living through one of the most unique times in world history.  What we eat, how we eat, how we receive food has all become much more in focus.  And these concerns aren't going away any time soon.
Splendid Spoon offers "ready-to-eat, nourishing, plant-based smoothies, soups and grain bowls." 
They share in detail how your food arrives:
Splendid Spoon partners with FedEx to ensure your package is handled properly during transit. Ship your meals with dry ice and recyclable Climacell insulation to make sure your delivery arrives chilled.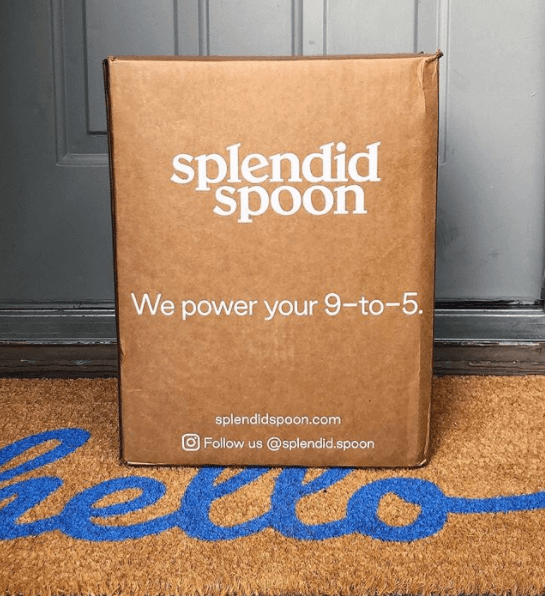 So their sample box arrived right to our office with no hassles.  We opened it to find another box inside (that's the Climacell insulation). Inside that box is several bowls and smoothies packed neatly and tightly.  I mention this, because as we pulled out of the items, you realize you're getting alot.
We sampled:
Blueberry coconut smoothie 

Raspberry cacao smoothie

Dragon fruit smoothie 

Green matcha smoothie 

A B & J smoothie 

Wellness shot 

Kabocha Congee Bowl 

Aloo Gobi Quino Bowl 

Brown rice taco bowl 

Moroccan-spiced buckwheat 

Bowl Cuban black bean Bowl
Examining and tasting each item.  We noticed and loved that the ingredient lists on the packaging included clean ingredients.  No multi-syllable chemicals.  Also, everything was vibrantly colored.  In a world of otherwise white styrofoam take-out containers it's a welcomed change.
And then there's tasting
When you're about to eat "healthy food", for some of us there's always that moment of emotional preparation, thinking "how will this taste".  Many of us have tasted 'health food' that tastes like a mouthful of dirt (some people in our office even enjoy that taste).  Sometimes the actual health benefit suffers because the food is covered in sweetener to mask that 'mouthful of dirt'.
---
Advertisement

---
The soups tasted good. Surprisingly good.  Flavorful.  It almost had a home-cooked vibe.  Their plant-based soups and grain bowls take the stress and uncertainty out of choosing a healthy lunch. Ready-to-eat and loaded with veggies, these feel-good meals are filling; which boosts your nutritional intake, and helps curb afternoon snacking.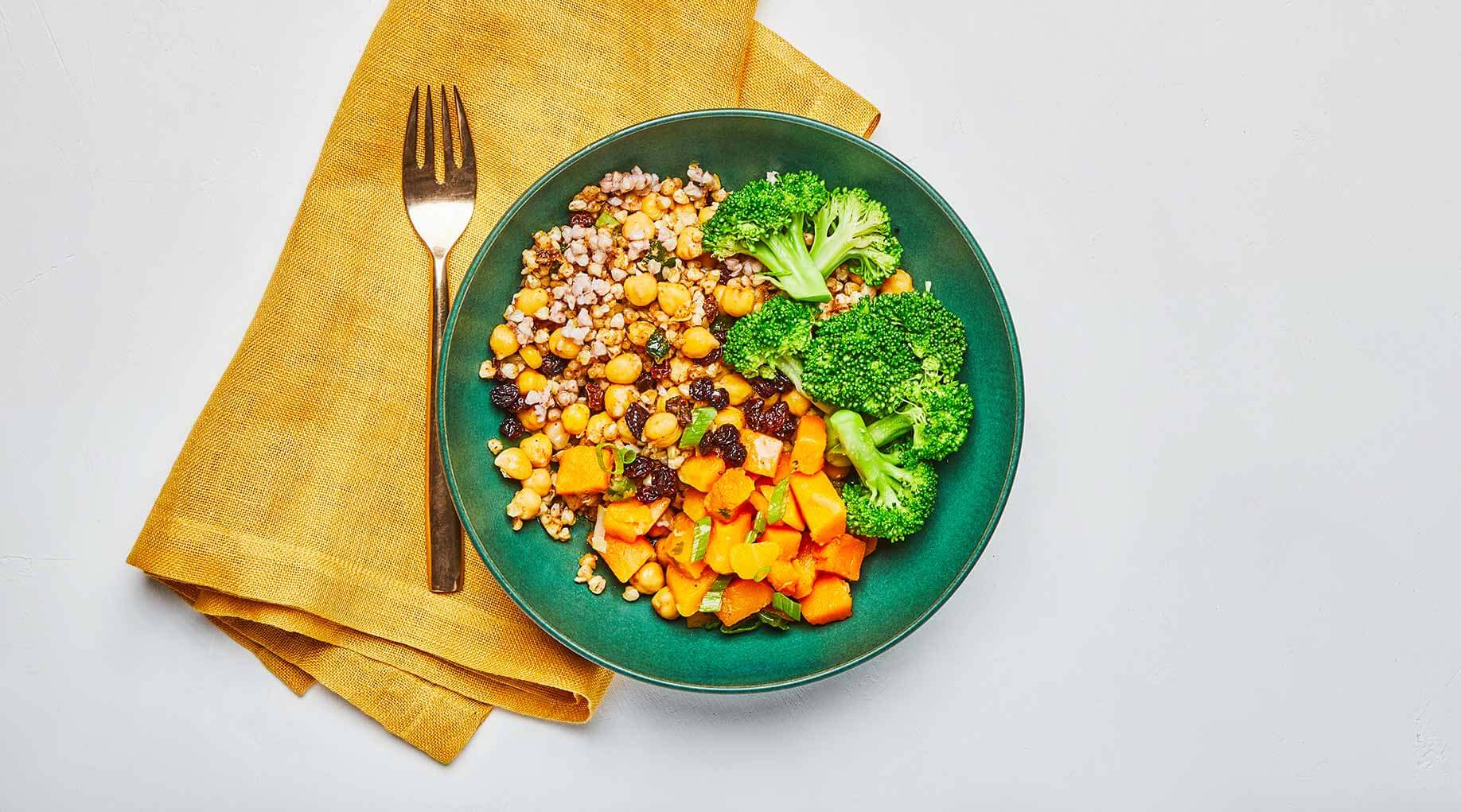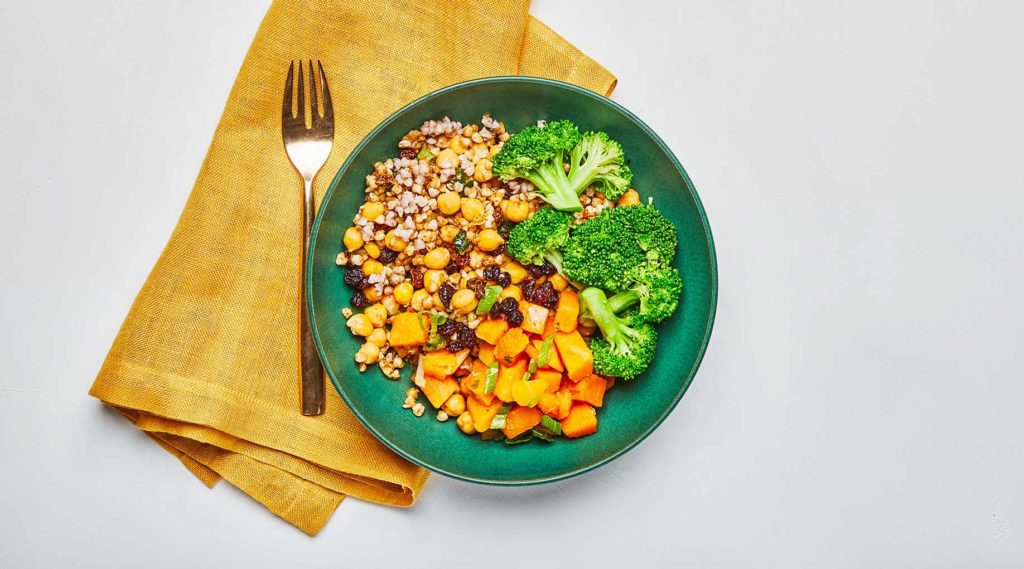 Moroccan-spiced buckwheat was my first bite. The spice brings a kick, but not too strong (I don't like too spicy). 
Ingredients: Buckwheat, Butternut Squash, Broccoli, Chickpeas, Water, Scallions, Currants, Extra Virgin Olive Oil, Lemon Juice, Ras Al Hanout (Spice Blend), Garlic, Salt, Ginger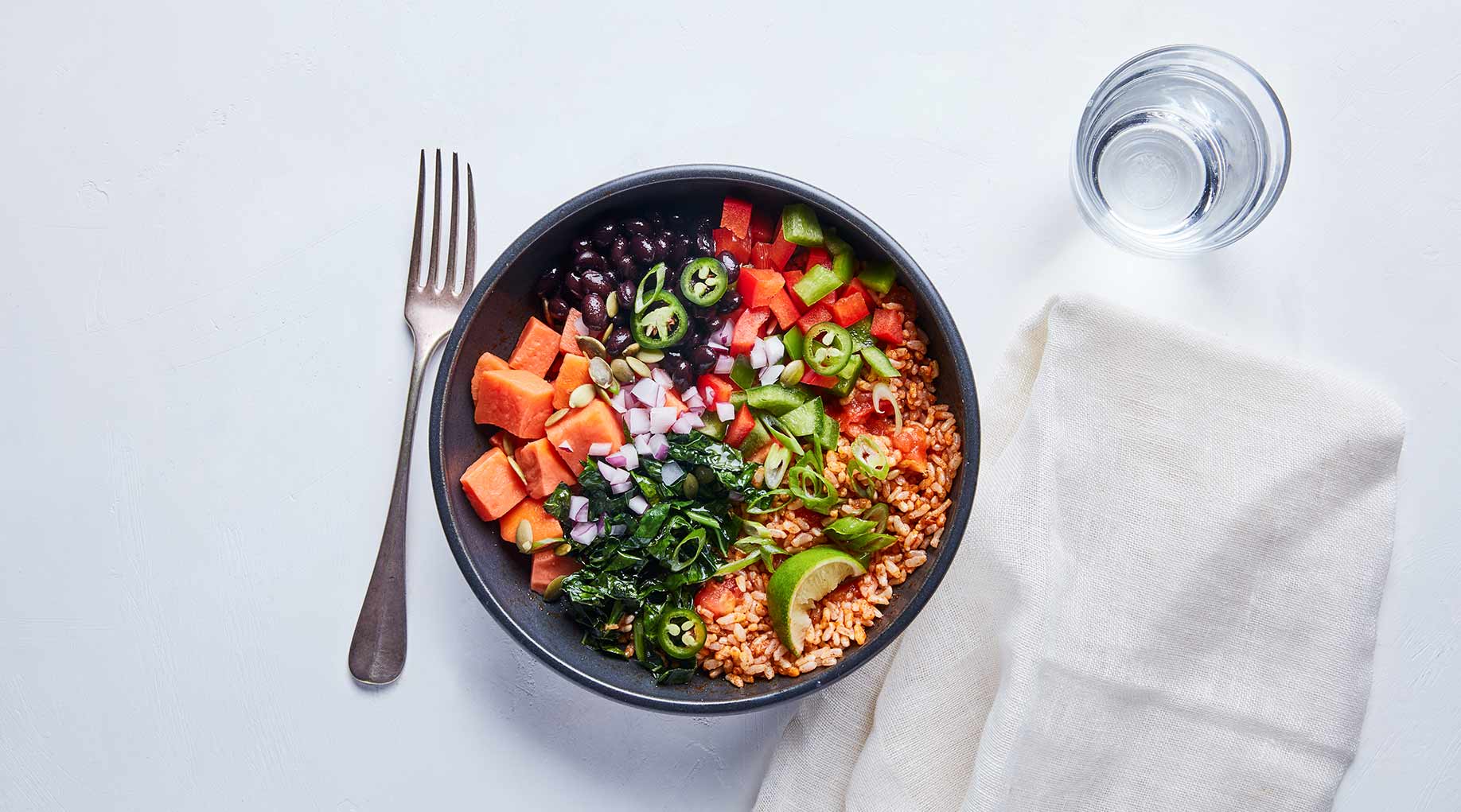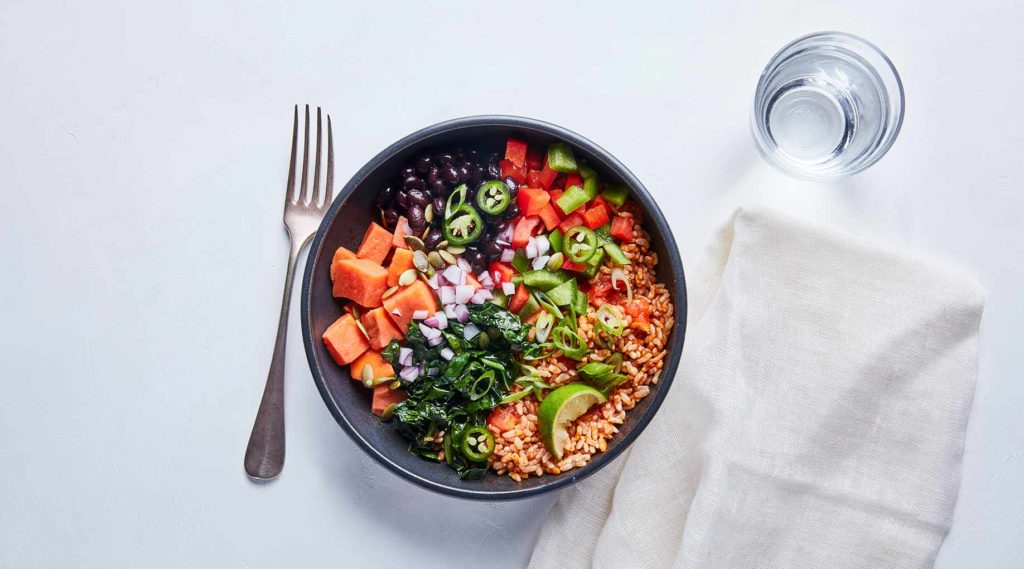 Brown rice taco bowl once again, had a kick, but the tastes were surprisingly layered which for me, didn't let the heat overwhelm my palate.  Again, it felt like home cooking. I'm not someone who tends to order spicy malt, yet I found myself going for return bites.
Ingredients: Black Beans, Organic Kale, Organic Brown Rice, Tomatoes (Tomatoes, Tomato Puree, Basil, Salt), Sweet Potatoes, Onion, Organic Red Peppers, Pumpkin Seeds, Extra Virgin Olive Oil, Lime Juice, Tomato Paste (Tomatoes, Citric Acid), Scallions, Salt, Poblano Peppers, Garlic, Cilantro, Chipotle Pepper, Black Pepper, Paprika, Red Chili Pepper, Oregano, Ancho Pepper
The smoothies were equally delicious.  Their smoothies satisfy hunger, boost nutritional intake, and kick start metabolism. Also, significantly lower in sugar than your standard smoothie, and rich in protein and healthy fats.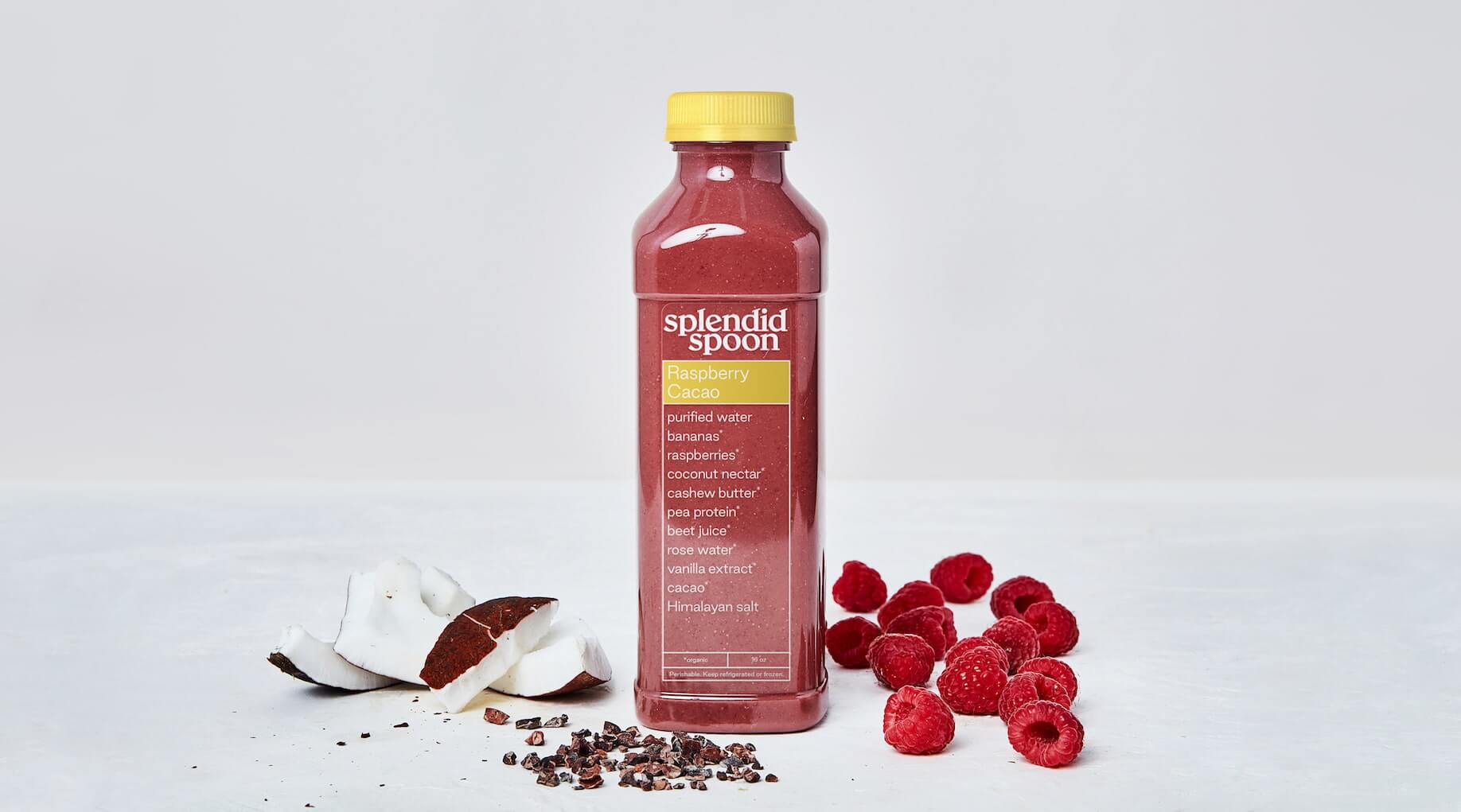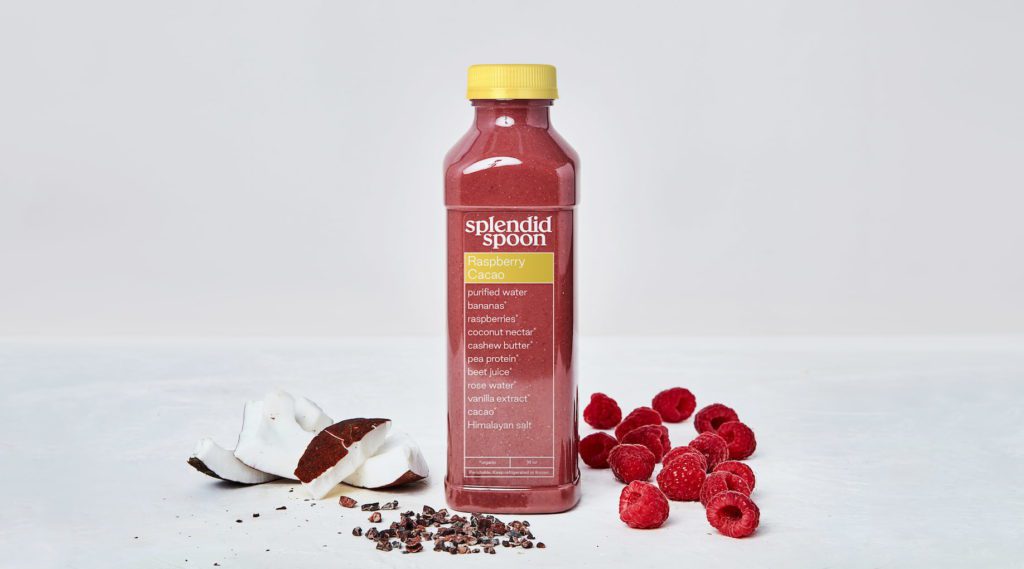 Raspberry cacao smoothie.  Wow.  Honestly this was everything you want it to be.  Creamy, fruit-forward, a pleasure for your mouth to enjoy and nutrients to help your bellow smile.  
Ingredients: Purified Water, Bananas, Organic Raspberries, Organic Coconut Nectar, Cashew Butter, Organic Pea Protein, Organic Beet Juice, Organic Rose Water, Organic Vanilla Extract, Organic Cacao, Himalayan Salt
Their full day Reset. 5 light soups designed to reset your digestive system. It's a day of self care in our favorite format: soup. 
Splendid Spoon delivers on taste, nutrition and value. 
Their plans are designed to create healthy routines for breakfast and lunch, so you can reach your health goals. Each meal contains fresh plant-based, gluten-free, and GMO-free ingredients – all clean ingredients.
Today, your health and how your food is delivered is truly more important than ever.  Splendid Spoon understands that remarkably well.
In a world of hungry competitors (pun intended), Splendid Spoon is leading the way and deserves your attention.