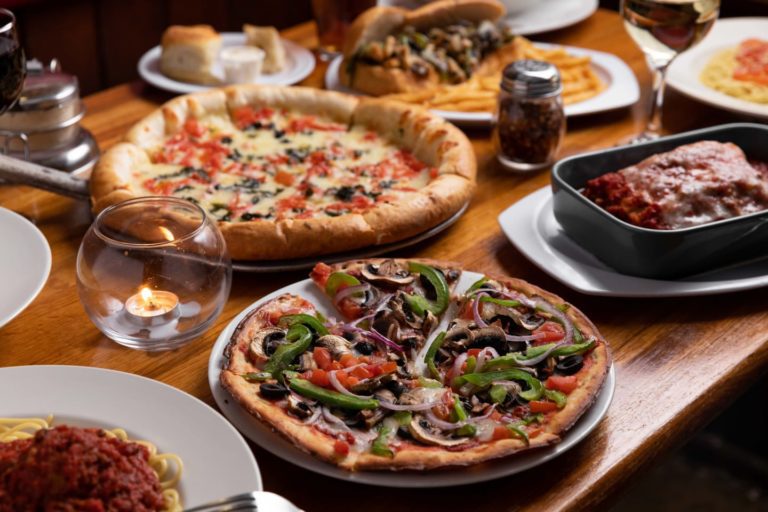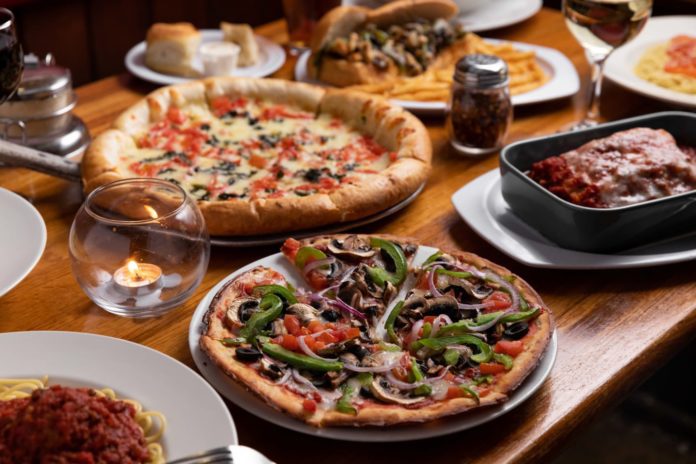 Who doesn't love Italian food?
So delicious, mmmm!  Pizza, pasta, baked dishes, magnifico. I think I have part Italian in me, but I've never taken a DNA test or done an Ancestry test on me so I can't be quite 100% sure.
What I do know is if I could eat Italian food every single day I would. Today I found a little mom and pop restaurant that is molto buono in Encino that makes the most delicious Italian food, and they have vegan options for yours truly.
Encino's "The Original Pizza Cookery."
They actually have two locations, Thousand Oaks and Encino. I went to the one in Encino. You can't miss it. It's on the corner of Newcastle and Ventura.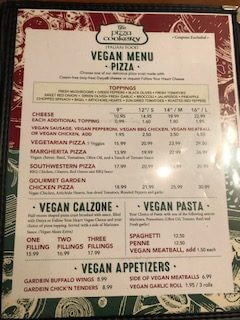 It has great advertising. It even has a sign that says Gluten Free and Vegan options, which is what caught my attention. So today my friend and I went to try it out. I thought he would like it because they had regular choices for him and Vegan for me.
Shockingly he went for the Vegan options too.
There weren't just one or two different options for Vegans; there was a whole separate menu for Vegans. It was so hard to choose that we decided to order a couple different things and share. I had a craving for Lasagna so I ordered the Vegan Lasagna and my friend ordered Vegan Chicken Parmesan.
---
Advertisement

---
Then we both wanted to try the pizza, so we split a gluten free vegan cheese pizza. SAY WHAT! Yes, you can do that here. And for the pizza, you can choose which cheese, Daiya or Follow Your Heart. We also went a little overboard and got their Vegan Garlic Rolls.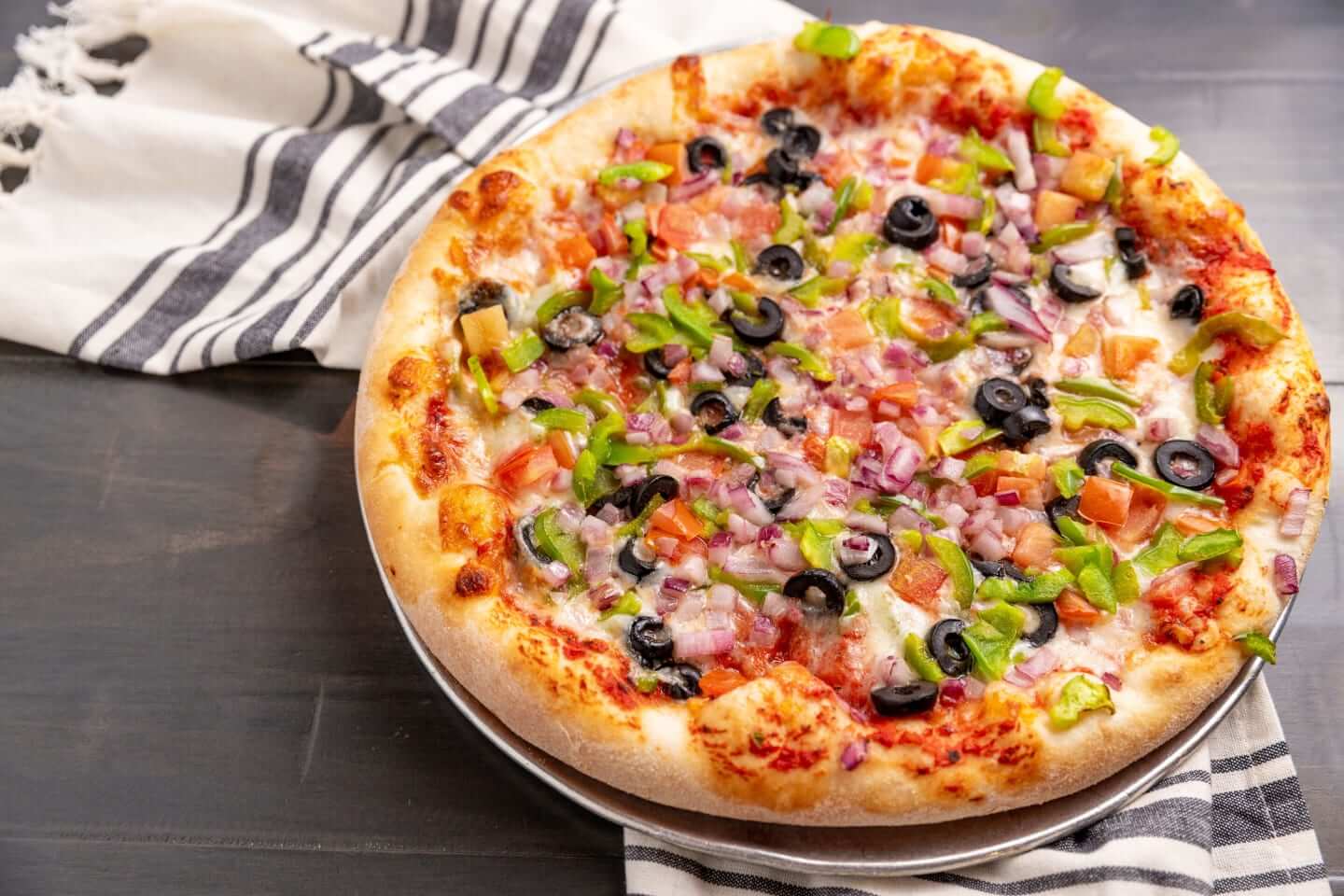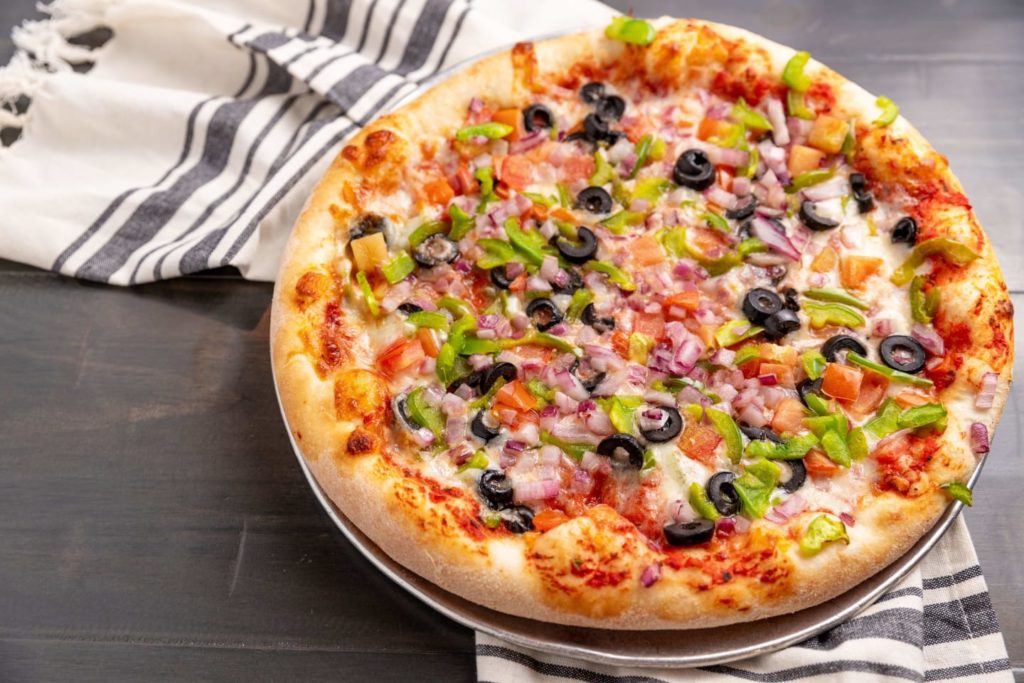 The Vegan garlic rolls are so good that I almost wanted to get a second order, however I knew more food was coming. You get 3 rolls for $1.95 and they were a nice size. They give you vegan butter and marinara sauce to dip your rolls in. They were good on their own, but the vegan butter and marinara sauce made them even more spectacular and just help melt in your mouth easier.
Gluten-Free these were not though if you were looking for that. They tasted like soft pizza dough rolls with garlic on them that just melt once you put them in your mouth. You really do need to eat them when they are warm.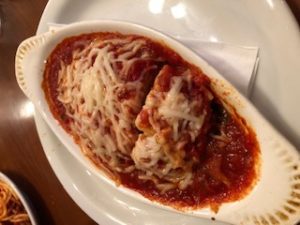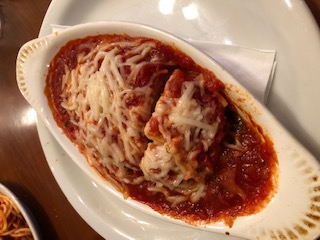 The lasagna was exactly what I was hoping for: layers of pasta with cheese, they used Daiya cheese, and veggies baked with marinara sauce. I want to say there were at least four or five pasta layers. It was very tasty; I would have liked more veggies, but what vegan doesn't want more veggies.
It was just perfect and hit what I was craving.
Then I tried my friend's Chicken Parmesan. This was a beautiful plate of pasta along side a faux breaded chicken cutlet with melted Parmesan cheese. If you are Vegan and have been craving some Chicken Parm, look no further, because…
The Pizza Cookery has a plate for you.
---
Complimentary subscription enters you into weekly luxury giveaways

---
Now the pizza, mmmmm the pizza. I am not a thin crust pizza person. However, my friend wanted gluten-free crust, which I should be eating more gluten-free so I agreed. We had Follow Your Heart Cheese on the Pizza, which I tend to lean more towards then Daiya. The pizza was delicious and I have been craving a good cheese pizza, but the only thing I was wanting was a thicker crust.
Something about pulling that oooey gooey cheesy along the crust as your break it off doesn't work with thin crust. My friend had no clue about the two different cheeses he just said one was creamer (the Follow Your Heart) but otherwise no real big difference.
However, he said both were good enough that it really didn't matter. I liked the creamier (Follow Your Heart) on the pizza, but to be honest I have had both cheeses on pizzas before.
Altogether The Original Pizza Cookery gets 100% from this Vegan for a great "A"