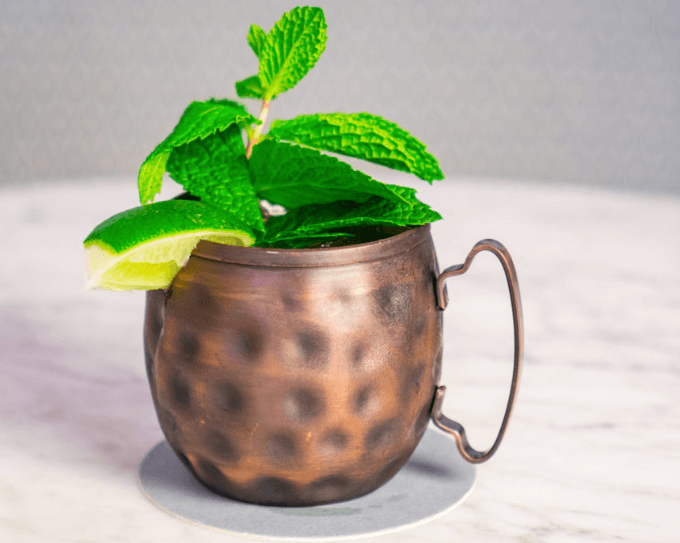 National Moscow Mule Day is almost here (March 3) and we are excited to offer up tasty ideas and the best places to celebrate!
1 Kitchen by Chris Crary's Illegal Mule
"Illegal Mezcal is 100% natural, uses no artificial colors, yeasts, flavors, or additives…
…Just agave, sun, and time. With the distinct flavor palette of Goji Berries accompanied with ginger and lime…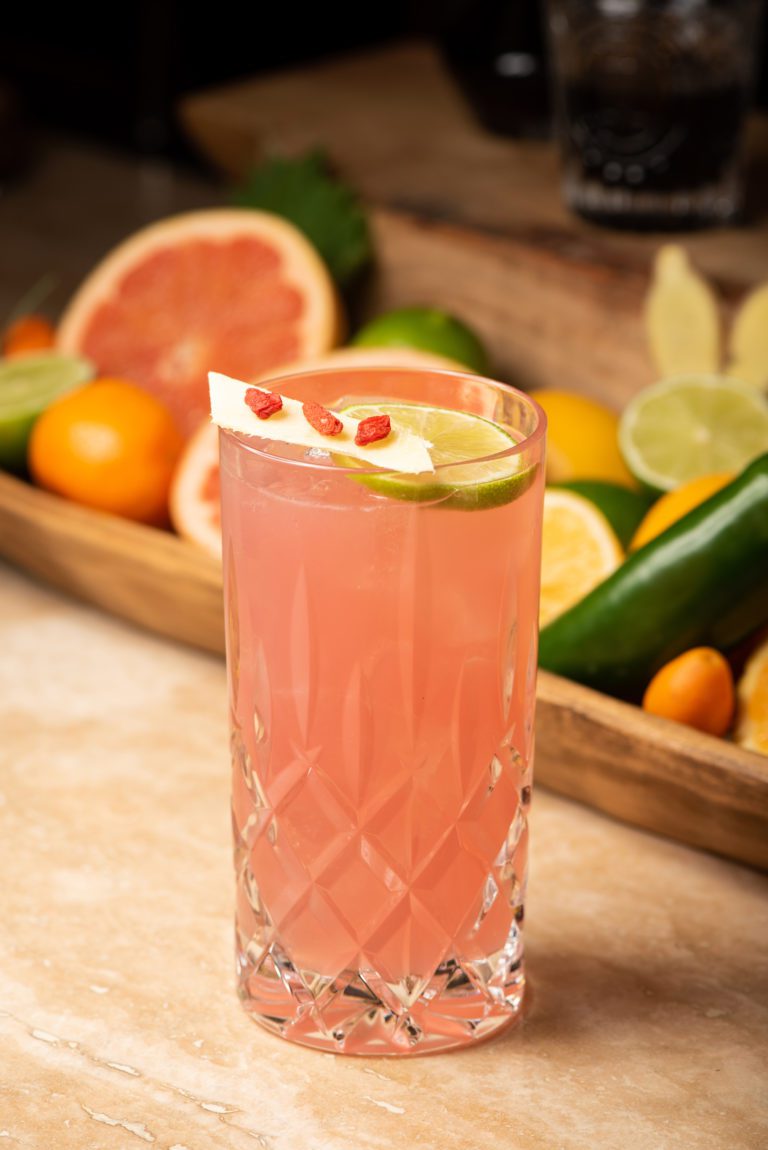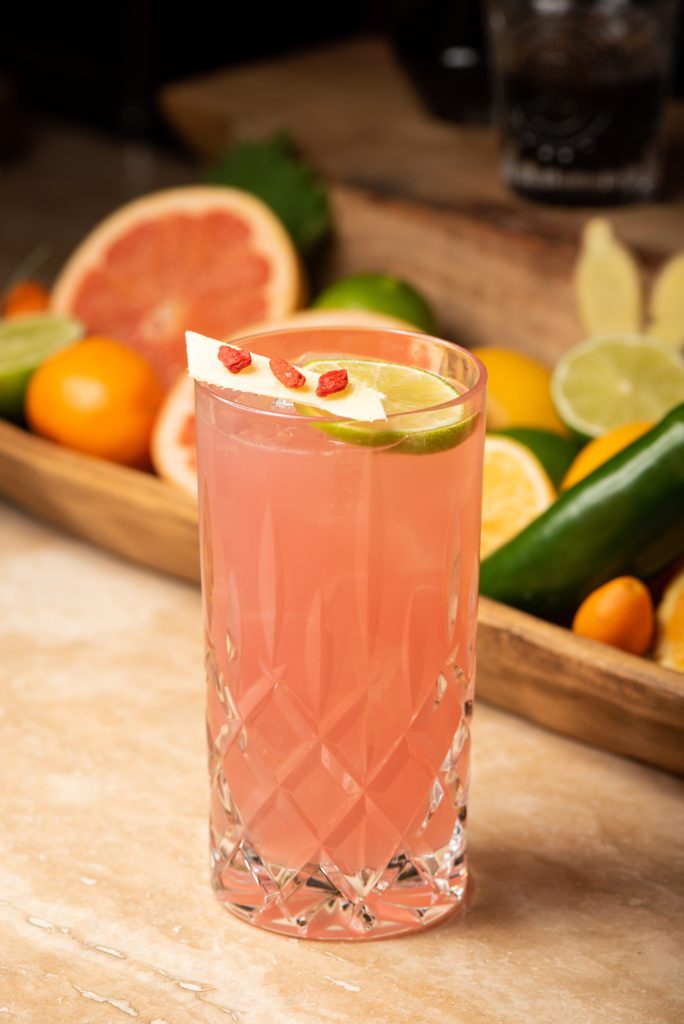 …these ingredients provide a tasteful combination of flavors." – Courtesy of Bryan McGee, Bartender
RECIPE:
1.5 oz. Ilegal Mezcal
1 oz. Lime Juice
.75 oz. Liquid Alchemist Ginger
.5 oz. Fair Goji Berry Liqueur
Soda water
INSTRUCTIONS:
Add all ingredients into a tin, besides soda water, with ice and shake. Strain into a tall glass with fresh ice. Top with a splash of soda water and garnish with a lime wheel, ginger candy and a dried goji berry.
---
Advertisement

---
The Draycott's The Mule
"The Mule" isn't your traditional mule…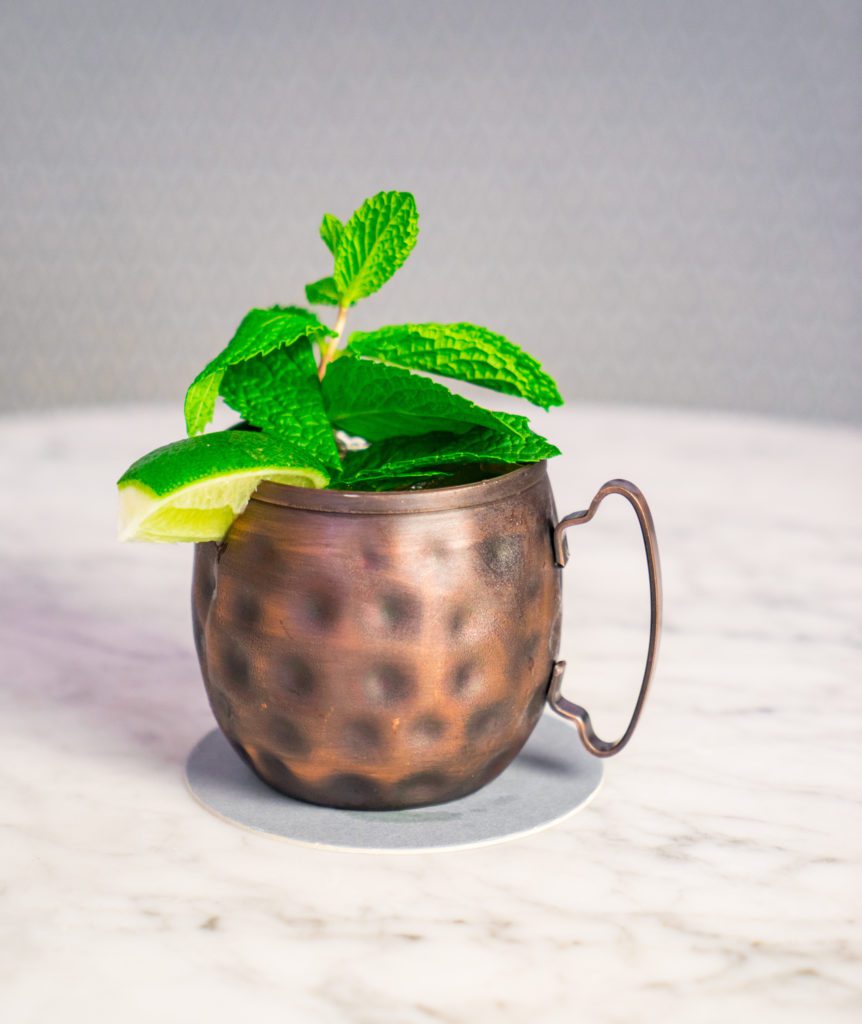 made with whiskey, fresh raspberries and completed with a homemade Balsamic and Port Reduction to compliment the whiskey, yet contrast with a spice of the ginger." – Courtesy of Clint Loker, Beverage Director
RECIPE:
2 oz. Old Forester
2 oz. Balsamic Reduction
.5 oz. Ginger Beer
.5 oz. Ginger Simple
.75 oz. Lime Juice
3 Raspberries
INSTRUCTIONS:
Muddle raspberries in a tin, add all other ingredients with ice and shake. Serve in a copper mug with fresh ice and garnish with a mint sprig.
---
Advertisement
---
PHD Terrace's 'Butterfly Effect'
PHD Terrace is taking a 180° approach on the
fourth edition of their Instagram-famous Moscow Mule.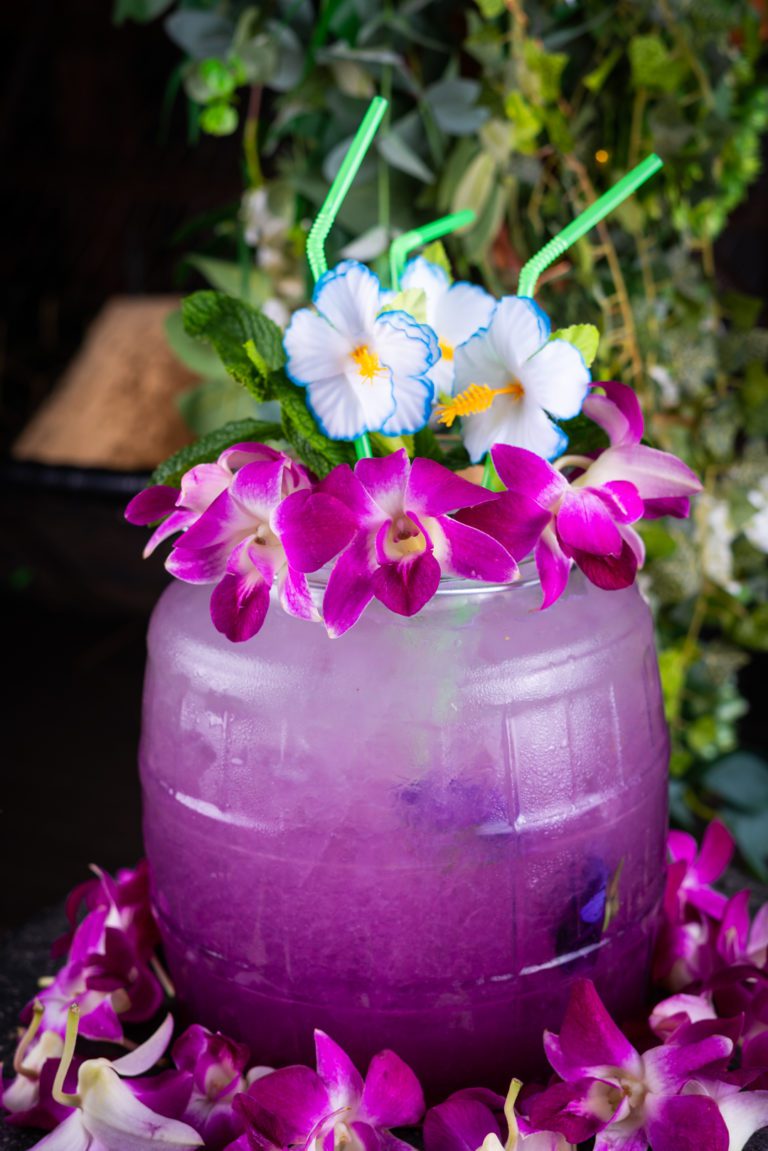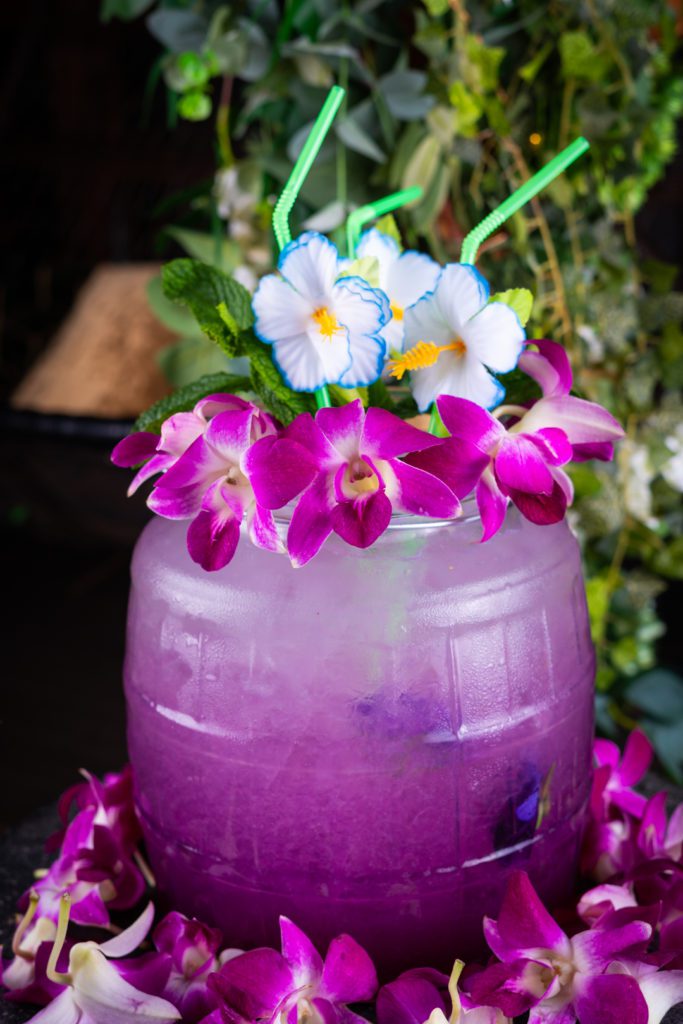 The one-gallon cocktail for up to 8 people – the Butterfly Effect ($115) – crafted by seasoned Beverage Director Nikki McCutcheon, will feature 2020's top trending ingredient Butterfly Pea Tea.
Plucked from the Clitoria ternatea plant and steeped in water overnight, the ultramarine blue petals are drained of their color and mixed with PHD Terrace's housemade simple syrup for added flavoring.
Watch table-side as the Butterfly Effect Moscow Mule transforms from a deep blue to a rich lilac as the colorful liquid hits the acidic beverage. Replacing the traditional copper mug with an oversized clear barrel jar, the shareable cocktail will be served with vodka, ginger beer, lime juice, and a botanical blend, topped with edible fresh florals.
"My inspiration for this year's variation of the Mega Moscow Mule…
…that New Yorkers have come to love and adore was to…
…create a cocktail with a visual appeal that has a "wow" moment…
…when the cocktail hits the table – in this case the chemical reaction of the botanical blends when poured tableside, the Butterfly Effect!
I wanted to move away from the traditional copper mug that is synonymous with Moscow Mules and create a fresh take on the classic cocktail for the spring and of course, National Moscow Mule Day. Our mule ties in the trending butterfly pea tea ingredient and plays on the bright floral design elements from the venue – living as a perfect, photo ready and tasty spring drink to share with friends." – Nikki McCutcheon, Beverage Director
Known for past year's Orange Blossom Moscow Mule, Build Your Own Moscow Mule Bar and Mega Mule Ice Cream Float, this year's eye-catching cocktail will only available at PHD Terrace from March 3rd to March 31st.
RECIPE: **one-gallon cocktail & serves 6 – 8 people
18 oz. Tito's vodka
12 oz. Lime Juice
24 oz. Ginger Beer
12 oz. Butterfly Pea Tea Syrup
Edible flowers
INSTRUCTIONS:
Steep flower petals overnight and add to simple syrup to make butterfly pea tea syrup. Add all ingredients, minus butterfly pea tea syrup, to a one-gallon vessel with ice. Drizzle pea tea syrup over drink and watch it change colors. Garnish with various edible flowers.