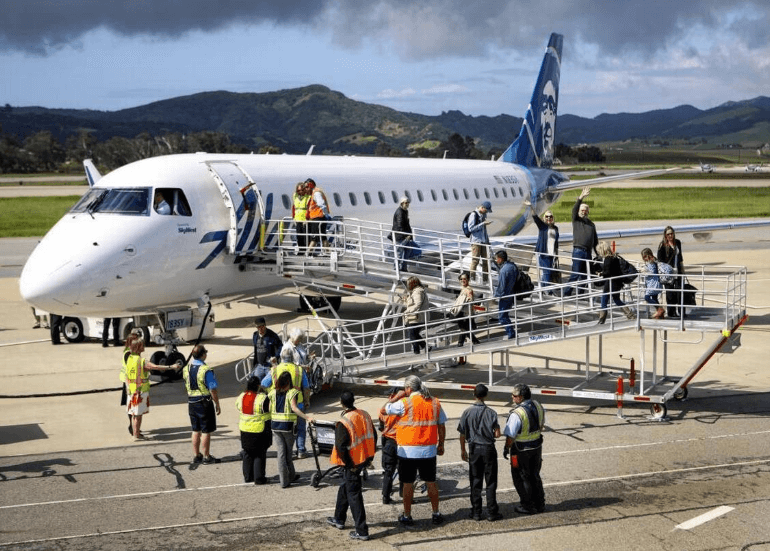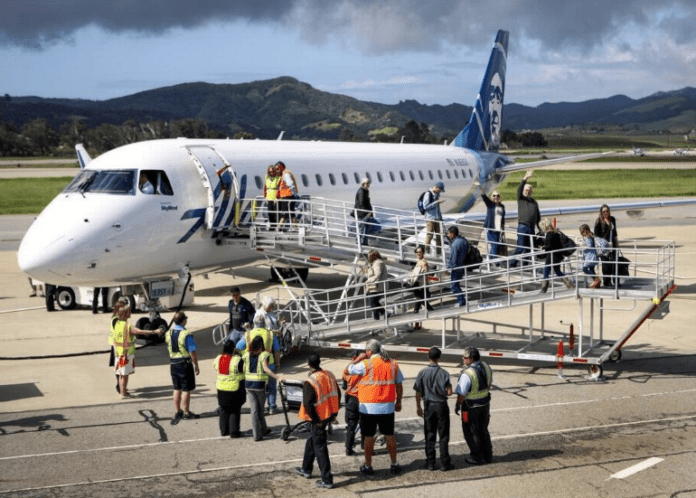 Great news for West Coast travelers!  A new flight from San Luis Obispo County Regional Airport to San Diego begins in January, serving college students, business representatives, tourists and more. The Alaska Airlines, daily, nonstop service, lasts barely an hour.
Flights are currently scheduled to depart from SLO at 2:10 p.m. and arrive in San Diego at 3:17 p.m. Flights to SLO leave San Diego at 12:15 p.m. and arrive at 1:27 p.m.
---
Advertisement

---
Service is facilitated by SkyWest Airlines as AlaskaSkyWest, on a Embraer E175 jet, typically consisting of 76 passenger seats, according to airport officials.
"This will be a great new opportunity for a number of college students and their families…
…to avoid a six- to seven-hour drive to get to SLO County from San Diego, depending on the time of day," said Craig Piper, the airport's assistant director. "And it's an opportunity to attract tourism to the area as well. We're excited about the new service."
Three classes of seating will be offered: first class, premium and economy. Also, with the airline's Wine Flies Free program, guests can check a case of wine with no baggage fee.
Alaska first launched a direct SLO flight to Seattle in 2017 and will begin daily service to Portland starting June 18.
The flight will be the airport's eighth destination offering daily, nonstop flights, including Seattle, San Francisco, Los Angeles, Phoenix, Dallas, Denver and Portland.
A flight to Las Vegas also currently operates four days a week, Piper said.
SLO airport partnered with local tourism Visit SLO Cal to initiate this exciting new service.  An increase in tourism (more than 10%) has encouraged the additional new flights in the last few years.
"Tourism is the second-largest industry in San Luis Obispo County, putting 20,680 industry professionals to work throughout the county each day," Visit SLO Cal officials said in a recent statement announcing its new chief marketing officer Lisa Verbeck.