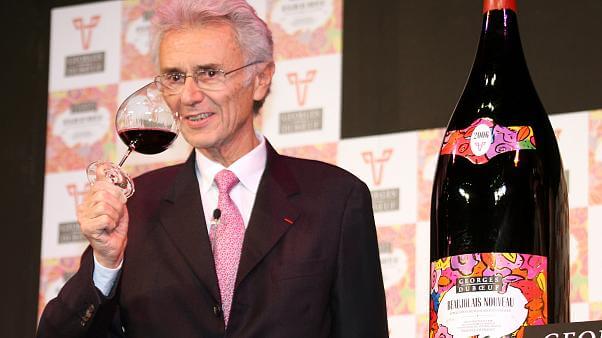 Georges Duboeuf, a winemaking icon of France's Beaujolais region and a force in promoting Beaujolais in the U.S., passed away after suffering a stroke at his home in Romanèche-Thorins near Lyon, the Agence France Presse reports. He was 86.
Duboeuf formed his company, Les Vins Georges Duboeuf, in 1964. Partnering with importer W.J. Deutsch & Sons (now Deutsch Family Wine & Spirits) in the early 1980s, he built a strong following for his wines in the U.S. in large part by creating a sensation around the release of Georges Duboeuf Beaujolais Nouveau each year on the third Thursday in November, a tradition that continues today.
---
Advertisement

---
With a network of 300 growers in Beaujolais, Georges Duboeuf eventually soared to become a million-case wine brand in the U.S. While the brand subsequently declined to below 200,000 cases as Nouveau's popularity waned, it has seen renewed growth in recent years under new importer Quintessential, which started handling it in the U.S. in 2016.
Duboeuf remained active in promoting his wines and the Beaujolais region well into his eighties, retiring only in 2018. His son Franck has succeeded him as head of the company, which now produces about 30 million bottles annually.