First; book jackets need to stop comparing books to "The Girl on the Train" {Novel by Paula Hawkins} & "Gone Girl" {Novel by Gillian Flynn}. Just stop. You're doing a disservice to either novel you're promoting or referencing. Like many others, I *love* those two novels; they're a damn fine read. But it's gotten ridiculous how many times they're referenced by publishers with other novels. While I enjoyed "The Passenger" very much, it's no "Gone Girl"— and we all have to let that be okay…
One description says: "With heart-stopping escapes and devious deceptions, "The Passenger" is an amazing psychological thriller about defining yourself while you pursue your path to survival. One thing is certain: the ride will leave you breathless."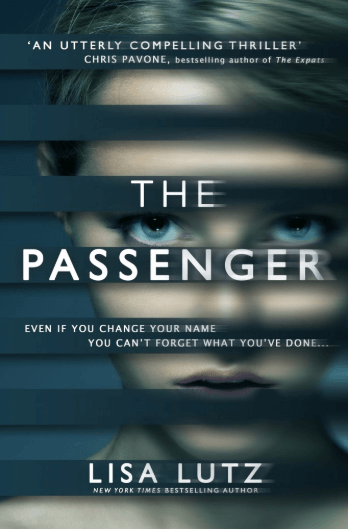 All true till the end. The whole ride isn't breathless; there are many parts that are; but stop saying or insinuating that the whole 'ride' is please. There are actually mundane parts (shocker)! And that's okay…novels don't have to be a thrill a minute to keep us engaged.
Also, enough things change (and change is a constant) that it keeps us on our feet.
In the book:
"…defining yourself while you pursue your path to survival."
Now that's a deft description; I've never read a novel that had so many identity changes—it was exhausting and made you oh so grateful if you're safe and okay with the identity you have!
Novel starts with her husband's apparent accidental death—however she seems somewhat unfazed by his death. It's more about how it's forcing her hand evidently to run. Clearly Frank isn't a great paramour either… "Frank was nosier asleep than he was awake…"
"But looking at Frank then, so still and not talking, I didn't mind him so much."
Not knowing the origins of why our protagonist is in this predicament is intense; it keeps us guessing and keeps us questioning her motives and choices. If her husband really did just fall down the stairs–why not just stay and deal with the aftermath? She'd be a widow with a small business. Instead we watch her go through hellish adventures with absolutely no respite. She gets no peace, no rest—there's so much upheaval in this book I'd have called it 'Upheaval'—much more apt title.
And in many ways, that's why you can end up loving it so much. As I say many times; one of the reasons I love reading so many books is you quite often come away appreciating & appraising your life and all you have that much more. The truth is the world is a really jacked up place and we all know it. Life is complicated and messy and rarely as it appears. And it's riddled with truly selfish, hateful human animals.
Logan is that which is the worst in the human species. And yet Ryan also lets her down in the worst way. It takes the whole novel to really find out why—but once you do it's unnerving.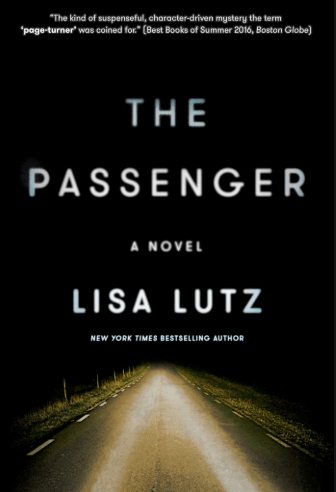 Her journey is so tense; there's no rest, no time to feel safe: "As he poured my pint, he decided to make friendly conversation. I wondered if I'd ever be able to engage in small talk without feeling like there was a lit stick of dynamite in the vicinity."
While we're caught up in her story, or dramatic adventure is more like it, we're reading sets of emails spanning the entirety of her exile…this give clues; but of course, not the whole of the story.
One review said you'll want to "turn back to the first page to start again"—no, not quite; but the emails yes; you will want to reread those as you now know the meaning, subtext and context.
The character of Blue was one of the best parts of the novel. She was inscrutable, & you never knew what she was going to do next.
After meeting Blue, the novel turned into more of a wild & dangerous adventure (for a while) filled with more name changes, (& a great deal of hair dye) & some really serious bad guys. There's a couple who are quite bad (lethal bad) and there's always a bad man watching her, staring at her—wherever she seems to go.
There's one brief respite where she manages to find some peace in a small town. I was sad to see that part end actually…
Excerpt: "It's quite possible that Andrew—the child, not the president—had taught me more than I taught him. Not exactly a ringing endorsement for our educational system, but let's hope that unqualified teachers working under an assumed name are an anomaly."
An anomaly indeed…
The identities are dizzying! Really; when I looked at the chapter heads; I'm like; why would she change them so much? The book answers that for you and trust me—you don't want to be on the run, looking for identities my friend; you just don't…
One of my favorite paragraphs—
"This seat taken?"
"No," I said. Because the seat wasn't taken, not because I wanted to encourage the man. I've never quite figured out a way to answer that question honestly and gain the desired result (man not sitting down).
'Man not sitting down'—I love that! How do you prevent them from sitting down/hitting on you?! And if you earnestly try with polite honesty you're told to smile more or that you're a bitch. Honestly, men (can be) impossible. This is a great sentence…great query—how can men be stopped lol….
The whole book is about her initial trauma and why is she on the run…
Crux of book: "I chose to run because I figured that would give me the best chance at something like living. And that's exactly what it was. Something like living."
"Something like living" could be title of the book…