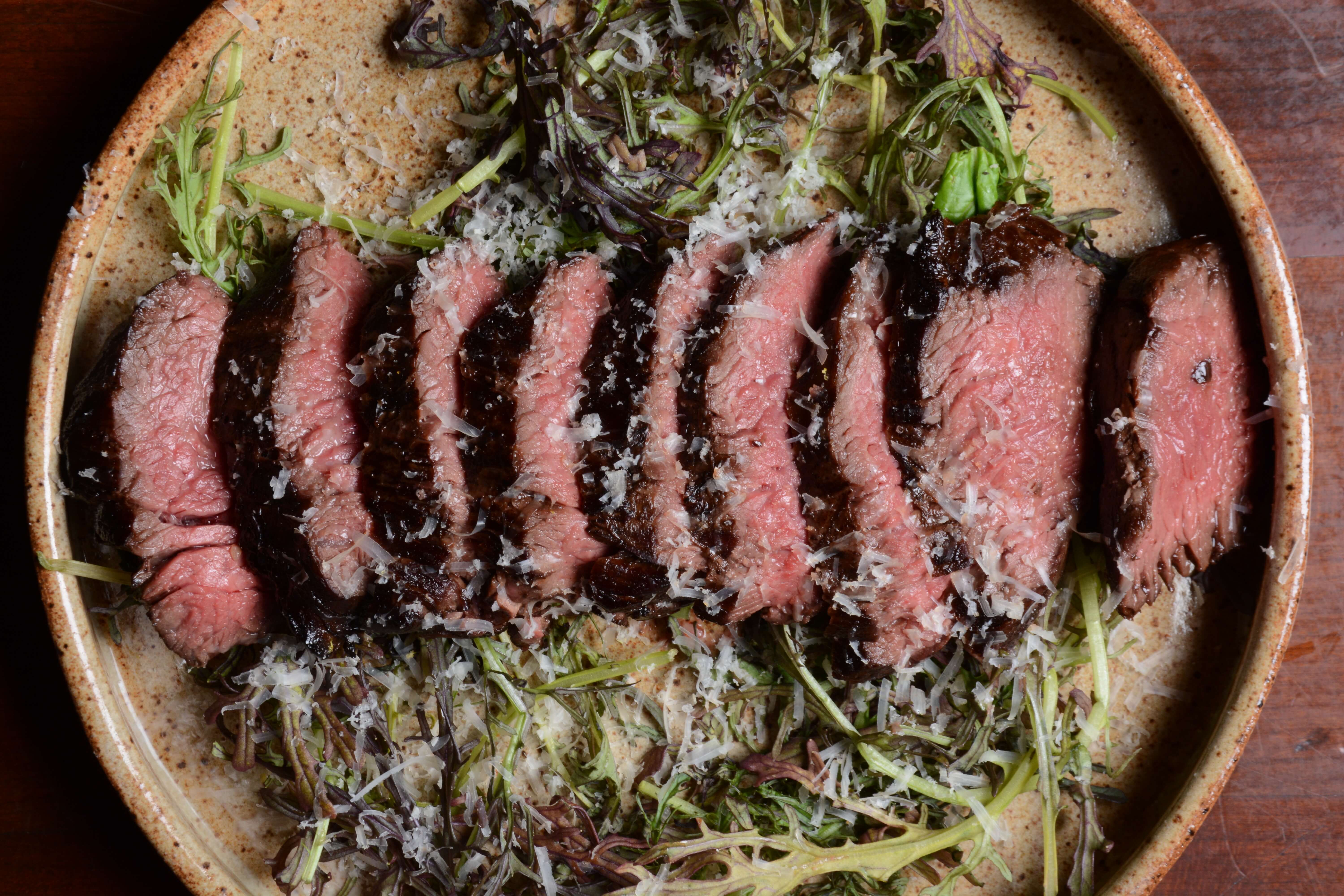 The year's end celebrations start now as The Raymond 1886 presents New Executive Chef Jason Francisco and Pastry Chef Mignon Jones, alongside New Fall Dinner and Dessert Menus!
What initially started as a sparkle in his grandma's kitchen has lit up into an out and out burst as Executive Chef Jason Francisco launched his excitement for the culinary expressions to the very stars. While going to Le Cordon Bleu College of Culinary Arts Las Vegas, Francisco worked at CUT Las Vegas, from globally prestigious Michelin-featured restauranteur Chef Wolfgang Puck, while all the while staging at Michelin Starred Alize Restaurant at the Palms Hotel, and two Michelin-Starred Alex by Chef Alessandro Stratta. Francisco in this manner earned himself the advantageous position working directly under Michelin-featured Chef David Myers (Sona, Hinoki and the Bird) at Comme Ça Las Vegas where he remained until Chef Myers left and the café shut its entryways. Francisco then advanced toward Los Angeles where he prepared under Michael Cimarusti at two Michelin-featured Providence as they built up the menu for the Pesce from the EATALY Group where Francisco filled in as Chef de Cuisine.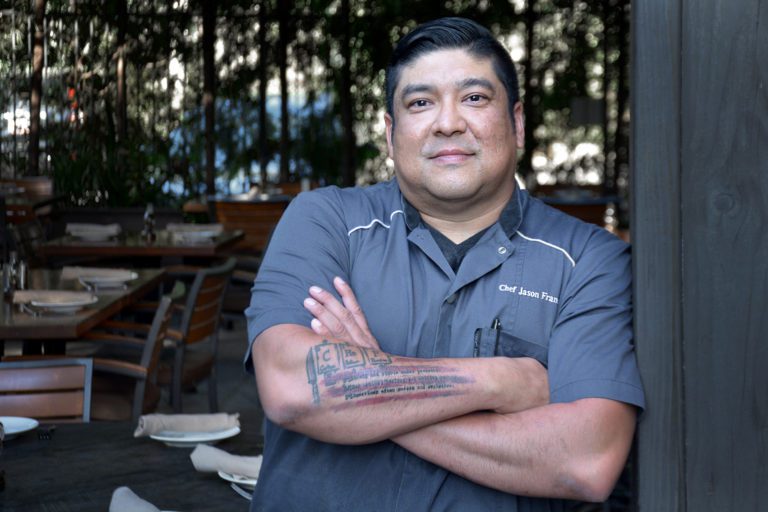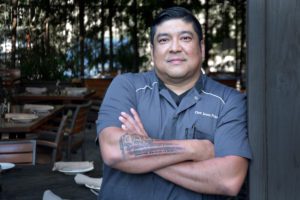 By utilizing inventive cooking which Francisco calls "New Angeleno," he is using the entirety of his skills and ability to change The Raymond 1886 's New Fall Dinner Menu. "I take a dish from a culture and reintroduce it to another culture, much like the way the denizens of Los Angeles intermingle." This exceptionally contemporary menu reaches out to something beyond the nourishment as the whole way to deal with The Raymond 1886's dinner service has been refreshed and modernized also. Visitors hoping to liven up their sense of taste can appreciate a variety of indulgences from the Raw Bar, for example, the Hamachi Crudo including avocado mousse, cured Fresno chiles, frisée, ponzu, salmon caviar, and togarashi. The Peruvian Scallops makes certain to whisk visitors to a tropical island with wakame, salmon caviar, green apple and peach mignonette, petit mustard frills, and kelp oil, while the Spicy Tuna makes certain to be a kick, included ahi fish, crispy rice, pickled cucumbers, togarashi, kabayaki, and spicy mayo. Remember to ask about always fresh Daily Tartare.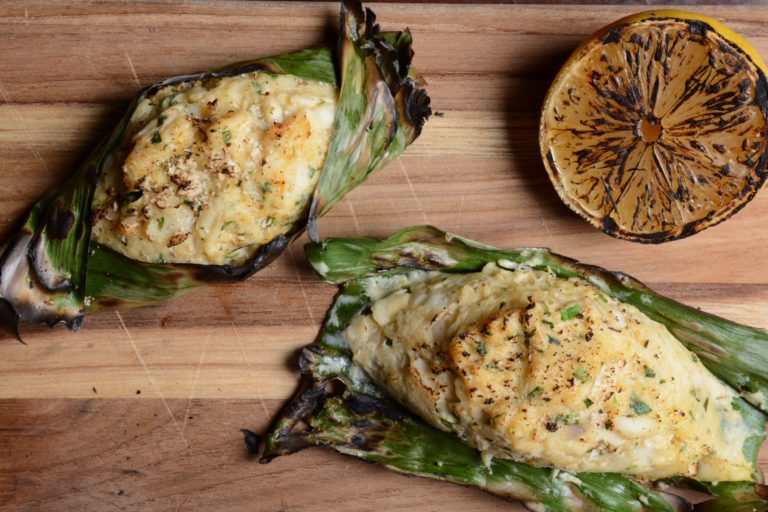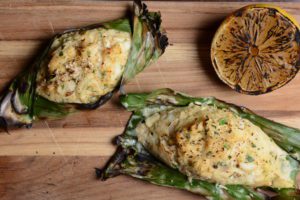 Planned as a scrumptious individual taste or with larger items, the Small Plates start with verdant choices like the Caprese with baby mozzarella, baby heirloom tomatoes, avocado, and balsamic, or the Apple and Cranberry Salad with Granny Smith apples, dried cranberries, heirloom quinoa, sliced red onions, petite mustard frills, wild arugula, gorgonzola, candied pecans, and green goddess. It is a bonanza of Beets, highlighting roasted beets, beet purée beet dust, goat cheese, pistachio, honeycomb, and micro basil. A finesse of colors and textures, the Grilled Octopus has what Chef Francisco calls a "natural, soignée visual stimulus" and is joined by chorizo dust, bell pepper purée, squid ink sabayon, crispy potatoes, and herb salad. The Crab Cakes will have traditionalists and those looking for fascinating twists enjoyably surprised, arranged with Canadian snow crab, banana leaves, and remoulade, while the Bone Marrow is pure primal at its most scrumptious, including a significantly sized roasted veal bone, crispy kale, marmalade, Dijon and toast.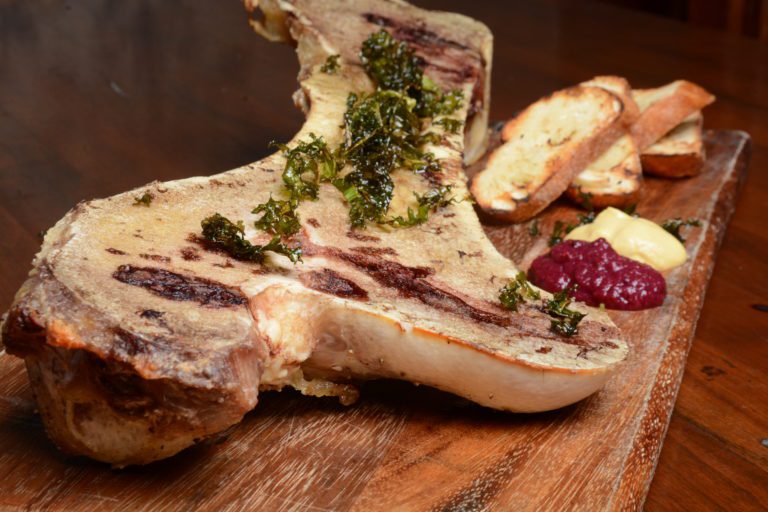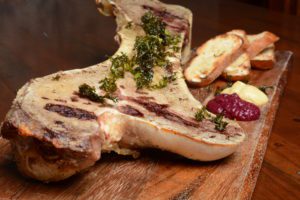 Regardless of whether visitors share them or not, the Large Plates start with the impressive Fungi highlighting hen-of-the-woods, Thai curry risotto, truffle lemon essence, and edible flowers. Meat is more than modest protein when Francisco in the kitchen, with choices, for example, Mary's Half Chicken, a roasted half chicken with a harissa honey coating and root vegetables; the Lamb Shank with vadouvan chickpeas and green apple raita, or the 20 oz. char grilled Bone-In Ribeye, presented with pumpkin seed pesto and root vegetables. The supple Tuscan Steak makes certain to satisfy each table with 8 oz. Aspen Ridge Prime Hanger Steak, petite mustard frills, balsamic, and Grana Padano, while the Wild Boar Bolognese is ideal for flavorful guilty pleasure with wild boar, pork belly, spicy calabrese, rigatoni, pomodoro, Grana Padano, and crispy sage. Pescatarians and seafood devotees can appreciate the pivoting Whole Market Fish with guest's decision of grilled, braised, or pan-roasted.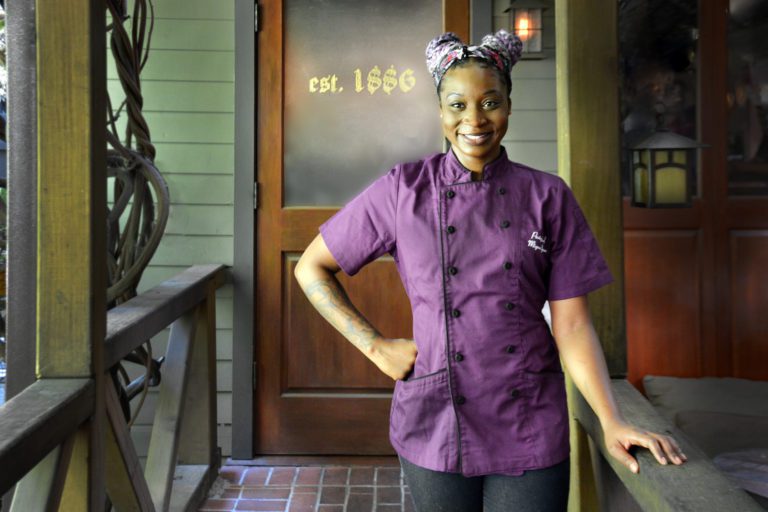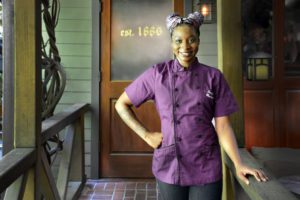 "Mignon, with a name like that you were born to be a chef!" These pivotal words were said to The Raymond 1886's New Pastry Chef Mignon Jones on her first day at Le Cordon Bleu College of Culinary Arts Pasadena and have remained in her heart and thoughts as she has become well known. Jones originally baked at Trattoria Neapolis in Pasadena before starting a her promise position with The Lucques Group under Chef Susanne Goin (Lucques, A.O.C., Tavern), and afterward as Lead Pastry Chef at Breva, Casey Lane's eatery situated inside the historic Hotel Figueroa before landing at The Raymond 1886.


Jones' New Fall Dessert Menu at The Raymond 1886 plays with fall flavors like the Pumpkin Spice and Everything Nice, including a pumpkin spice and espresso panna cotta with caramel rum sauce, orange crumble, and pepita brittle.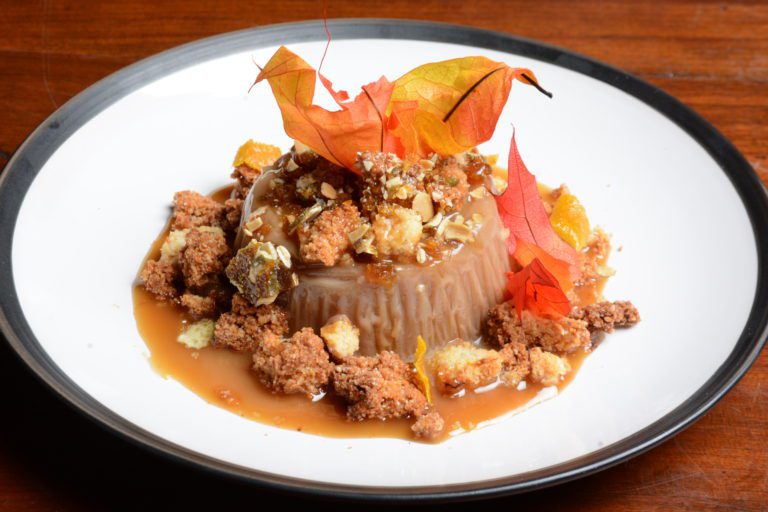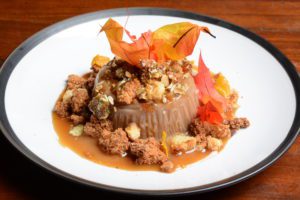 Rich and decadent, the Crème is a butterscotch pot de crème joined by thyme shortbread cookies, vanilla cashews, strawberry compote, and bacon bits,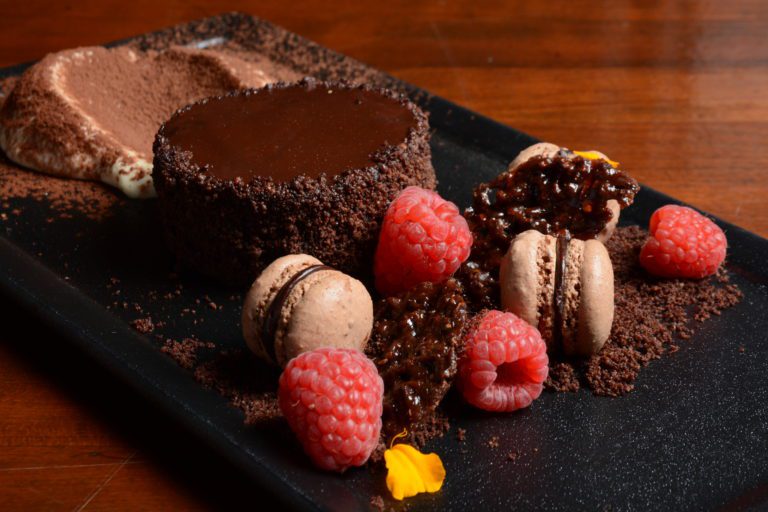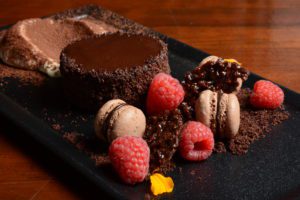 while the Velours Noir is for epicureans with a sweet tooth, made with bourbon coated chocolate cake, tiramisu batter, cacao nibble tuile, and chocolate macarons.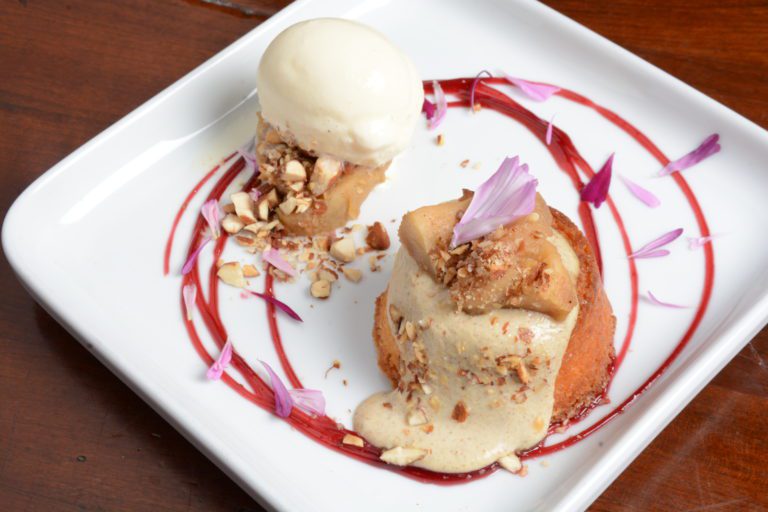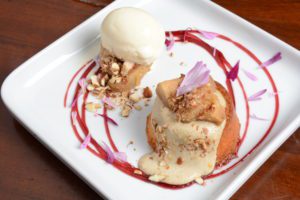 The misleadingly straightforward Ms. Jones Buttercake will astound and charm the most hesitant cake pundits, with simmered apples, cinnamon anglaise, pomegranate gel, toasted almonds, and vanilla ice cream.
New ventures and energizing flavors are at The Raymond 1886 with Executive Chef Jason Francisco and Pastry Chef Mignon Jones' new Fall Dinner and Dessert Menus!
The Raymond 1886 is open for Lunch every Tuesday through Friday from 11:30 am to 2:30 pm, for Dinner every Tuesday through Sunday from 5:30 to 10:00 pm, and for Brunch every Saturday and Sunday from 9:00 am to 2:30 pm. 1886 is open every Sunday, Tuesday through Thursday from 11:30 am to 12:00 midnight, and every Friday and Saturday from 11:30 am to 2:00 am. 1886 Happy Hour is every Tuesday through Friday from 4:00 pm to 6:00 pm. For more information or reservations, please visit www.TheRaymond.com or call The Raymond 1886 directly at 626.441.3136.