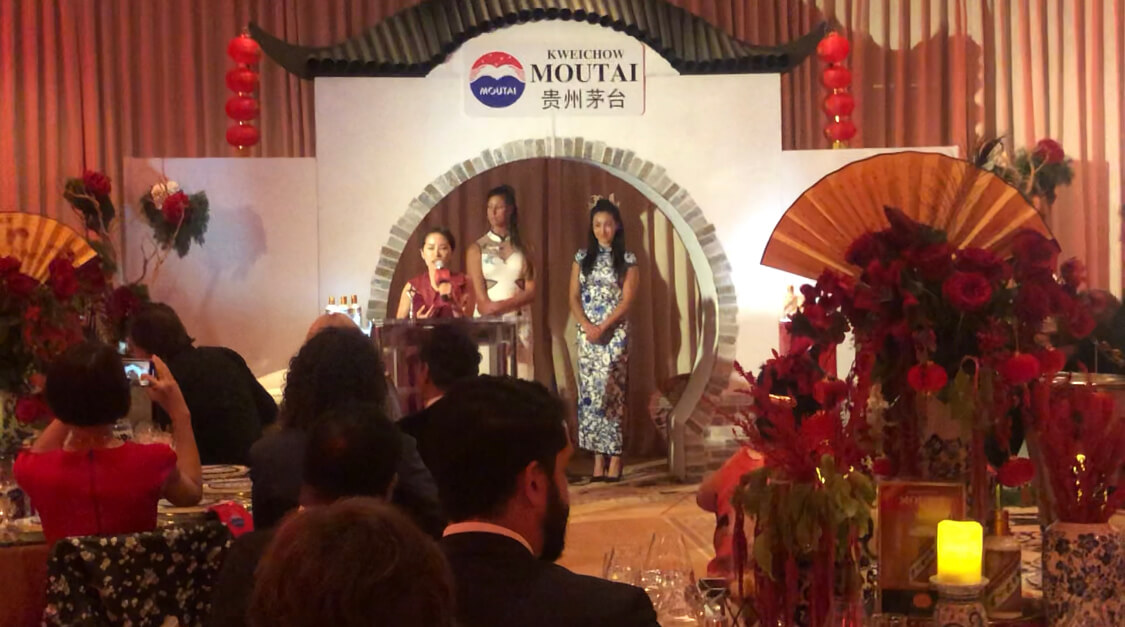 In 2019 Moutai, Baccarat and Camus unite to make the first baijiu tasting set made of crystal.  (Find the announcement here) To celebrate this luxurious item and to extend the Moutai brand, on September 23,  Moutai brought the celebration to Beverly Hills at the luxurious Peninsula Hotel.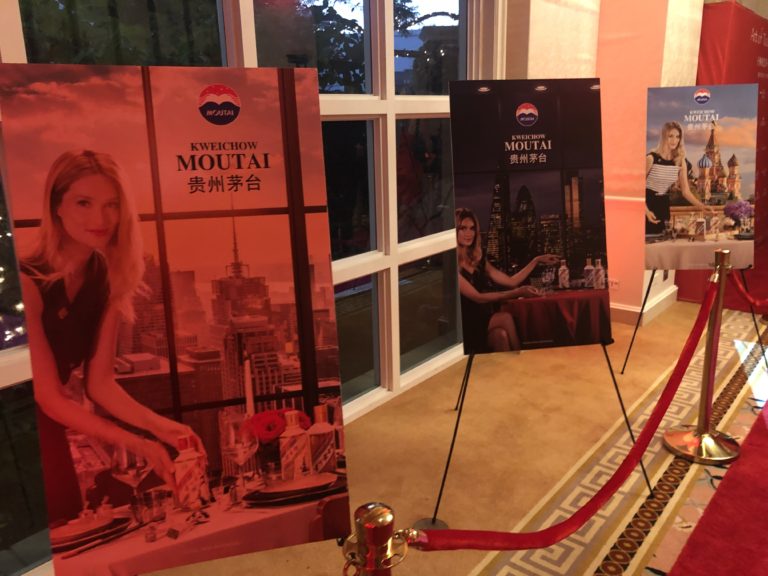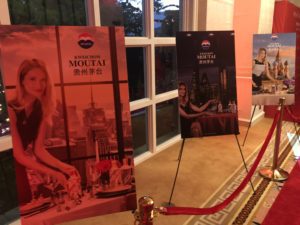 From the moment of arrival, guests enjoyed delicious cocktails and appetizers, including:
Cocktails
Forbidden City
Jade Dragon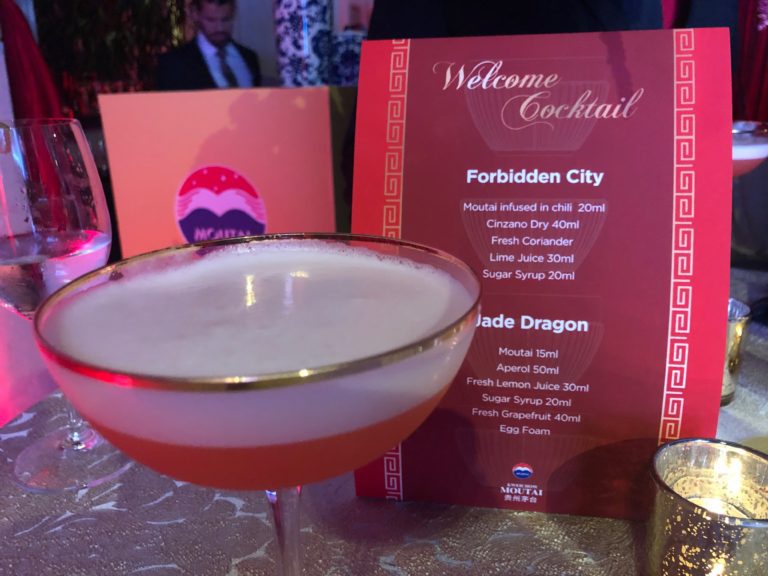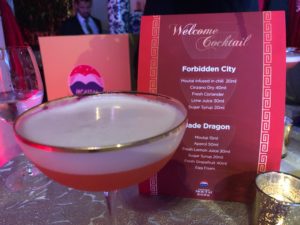 Appetizers
Chilled Crab Salad
Miniature Lobster Roll
Peiking Duck Potstickers
Chicken Dim Sum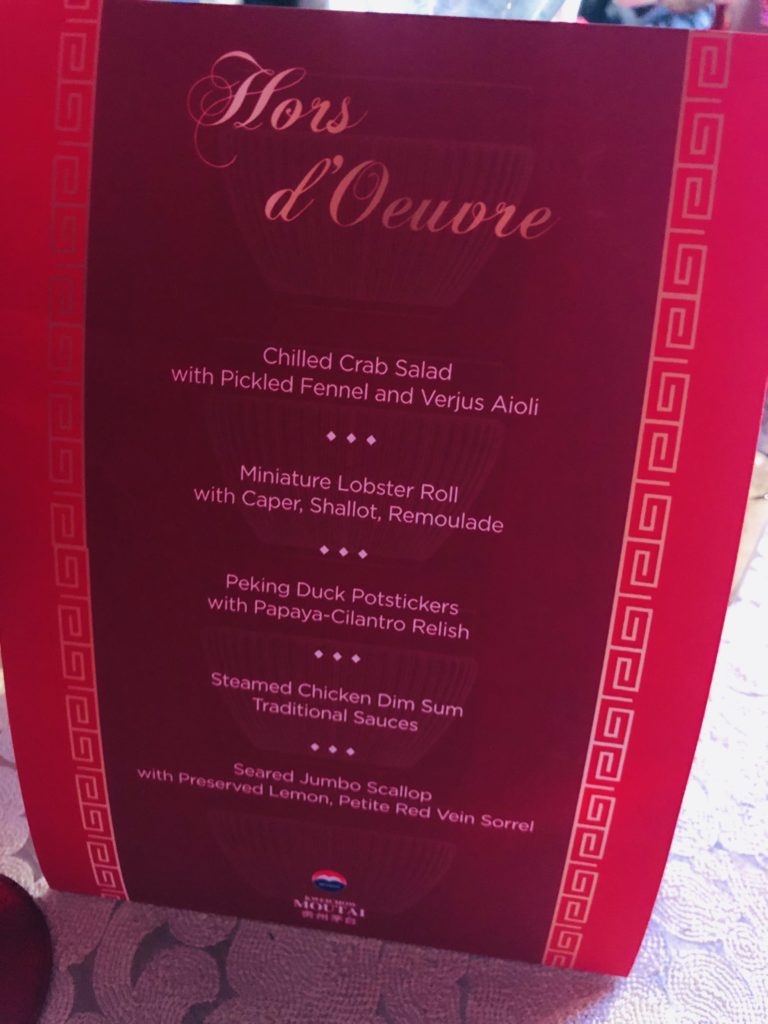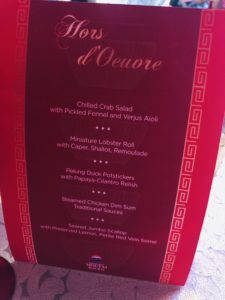 During the reception, we received a special welcome from Frederic Golchan. Then an Art & Poetry Gift Ceremony from Master Victor Chang, where he present gifts to Moutai featured guests including Film Producer Frederic Golchan and musician Kenny G.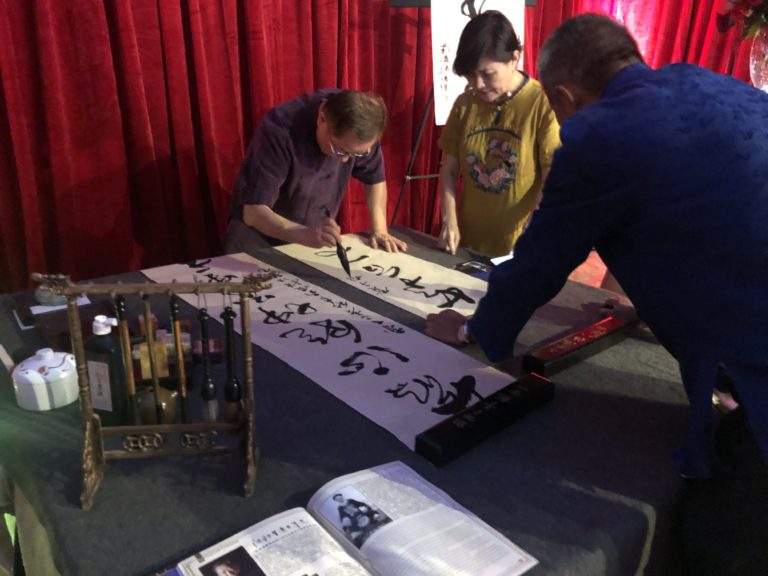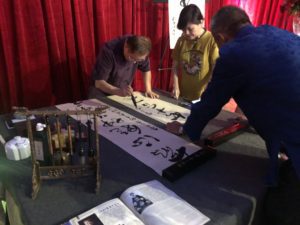 Master Chang's team explained: "As everybody knows about Chinese calligraphy the cursive one is the highest art of Chinese calligraphy and in China all the people, who wrote calligraphy has to drink when they are semi-wasted. When they're drunk, they perform the best."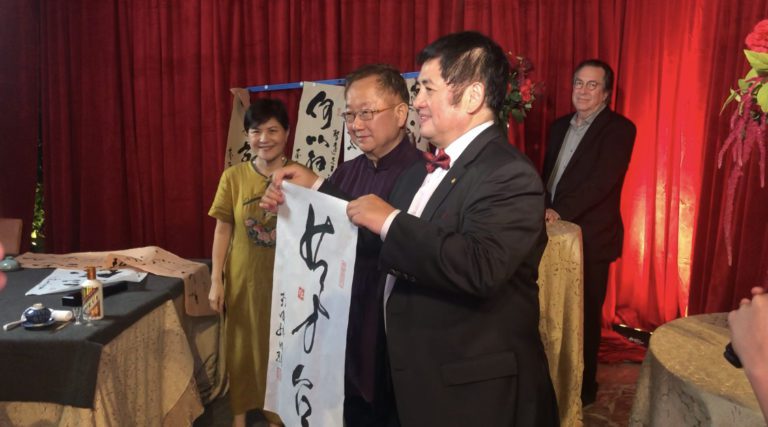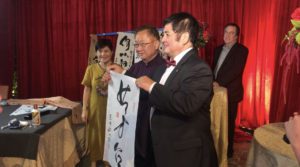 "The second piece will be given to Frederic Golchan. Frederic is so kindly the cultural representative
for Moutai tonight. His is called "Bottom Up". So 'bottom up' Drink! Cheers!"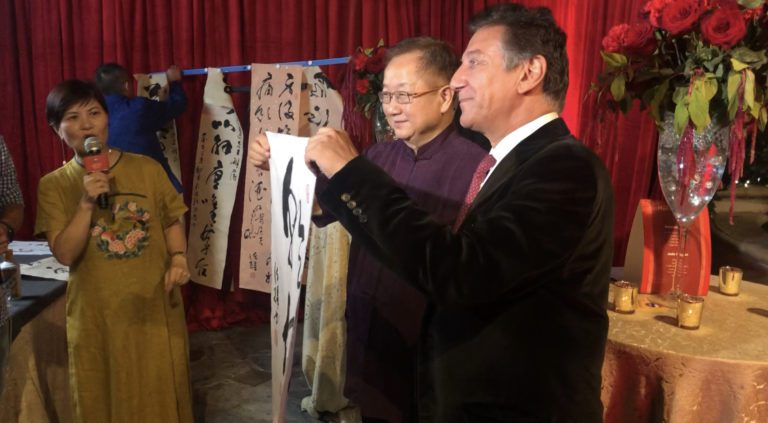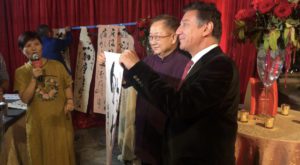 [Frederic's] is called "Bottom Up". So 'bottom up' Drink! Cheers!"
The next piece was for Grammy-winning musician Mr. Kenny G. This poem says:
'Kenny, you make so much money. Your gold is piling up as tall as the North Pole. Why bother with so much money? Let's drink more Moutai instead?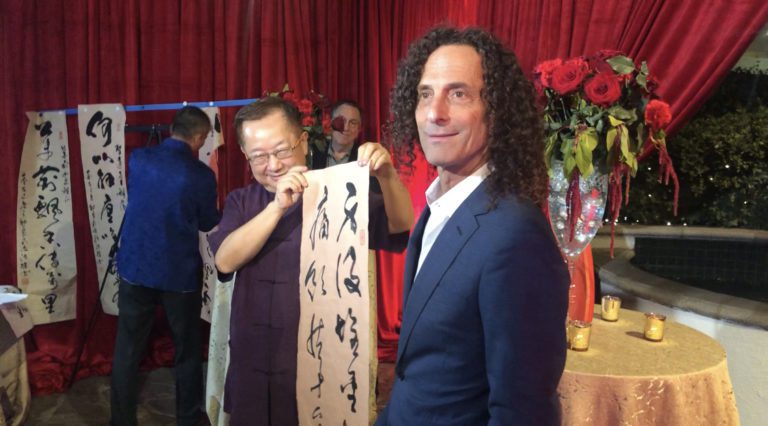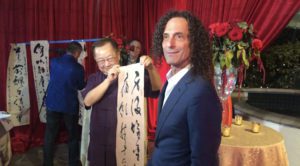 Kenny was an incredibly good sport with the humor, making jokes back and highlighting the fun and success of Moutai.
Inside the event, was an evening of instruction, celebration and performance over the course of a 5-course meal paired with wine and spirits.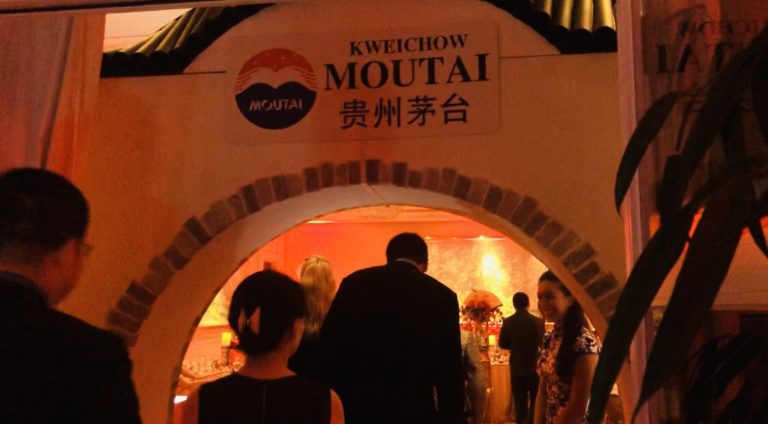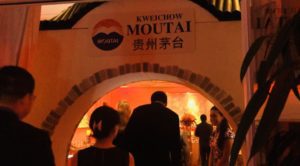 MOUTAI HISTORY
Our co-host Judal Zhao explained Moutai brings them closer to the morality of their ancestors while forging the relationship of the future. That's that's why toasting (and toasting with Moutai) perfectly captures the spirit of China. These toasts occurred during the post visit of US President Nixon and also for US President Obama to China.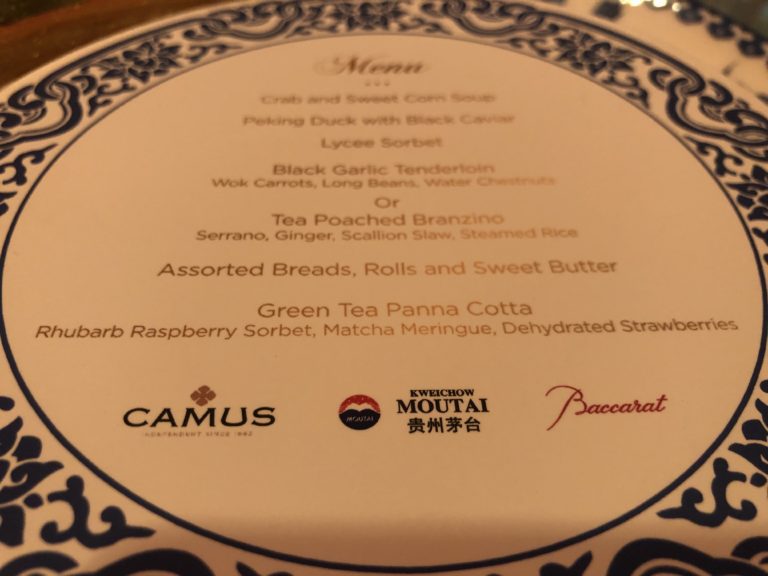 On these occasions, Moutai was used at the National Banquet for their prime ministers and president to toast with the US presidents because Moutai has always been considered a very important national symbol of China. But it also enjoyed by many common Chinese when they have a special occasion that to celebrate with each other and it is also widely being consumed during business in China.

The "Art of Toasting" was taught by Judal Zhao
1. When you fill the glass you have to fill it to the rim
Anything less or anything more seems a little bit inappropriate. Show your respect by filling the glass to the rim.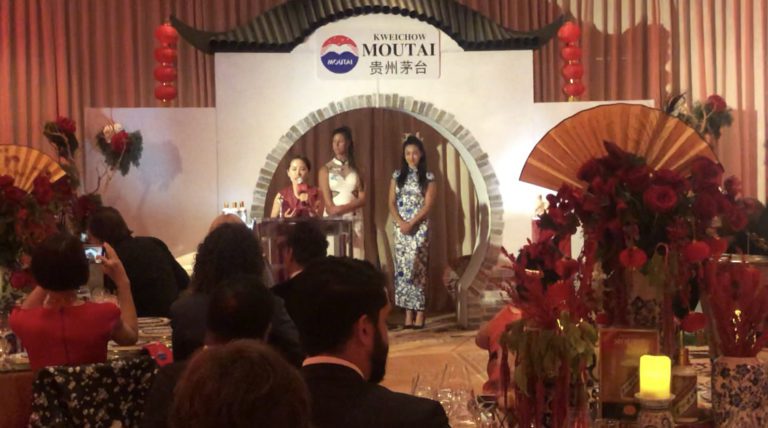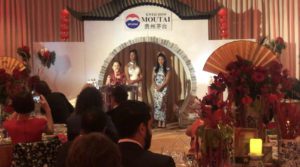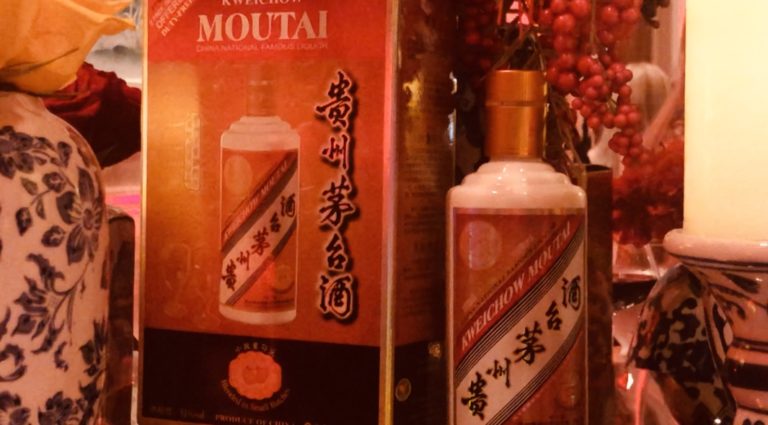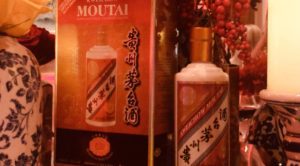 2. While toasting, lower your glass to the host to show respect
Because it's a toast, as the guests, we normally want to show respect to the host.  Lower your glass to show respect.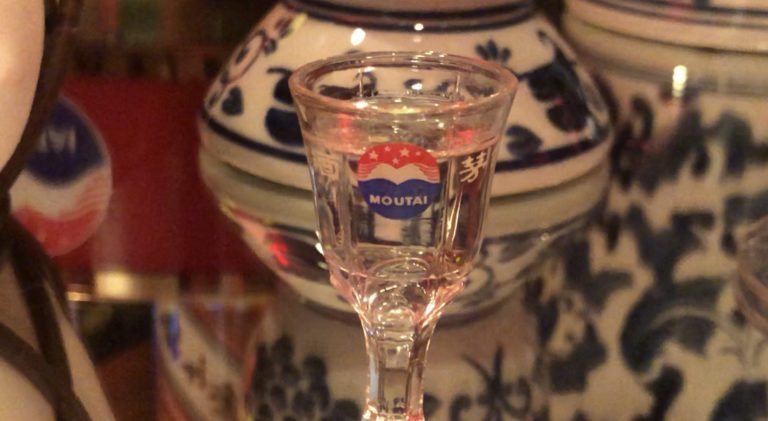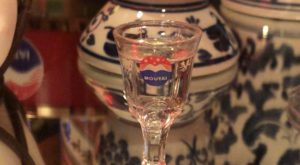 3. Never leave your comrade's glass empty
Take care of yourself and the people around you. So if you see your glass empty, fill it, but then don't forget the people on your left and the people on the right; if their glass is empty, remember to help them fill it.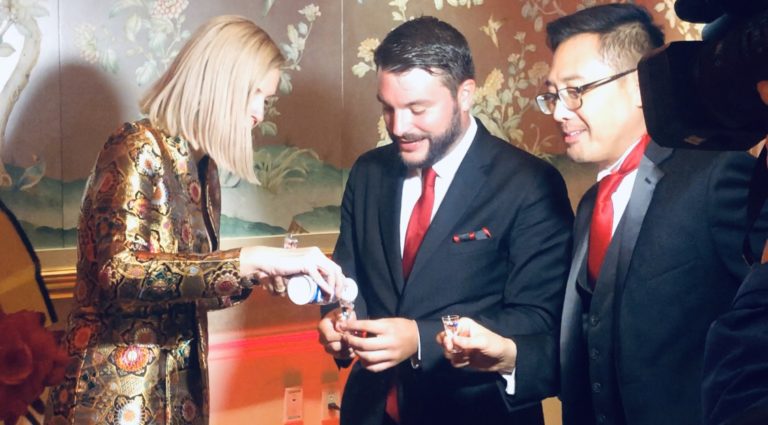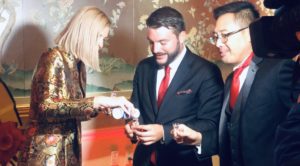 4. Never drink alone during dinner. What's the fun in that?
So every time you drink, toast someone and if someone toasts you, you should toast back at some point during the meal.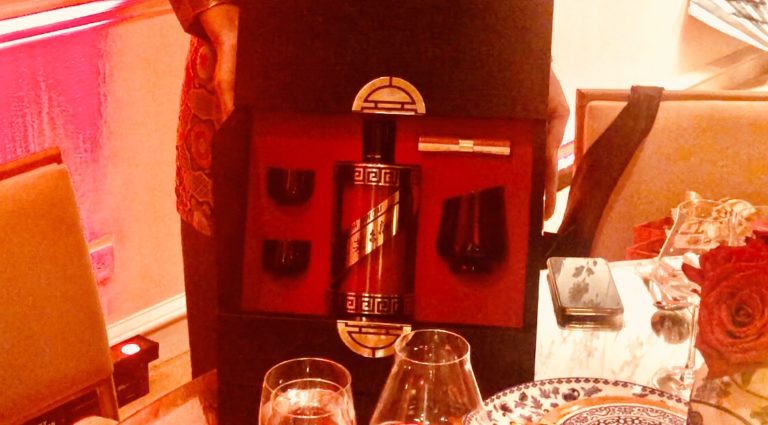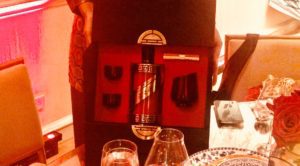 The final toasting rule:
5. The host of the dinner should be the first one to toast
The host typically will toast to the entire table and maybe certain guests.  After three toasts by the host, it's fair game for everyone to start toasting.  You can also go to other tables and toast someone you'd like to have a conversation with.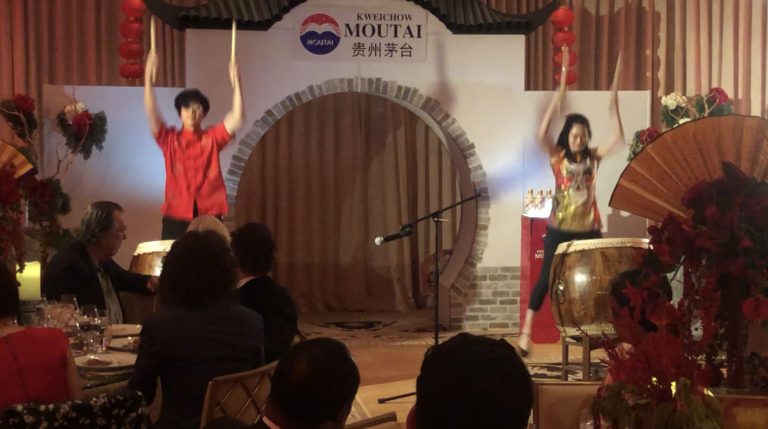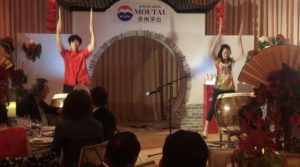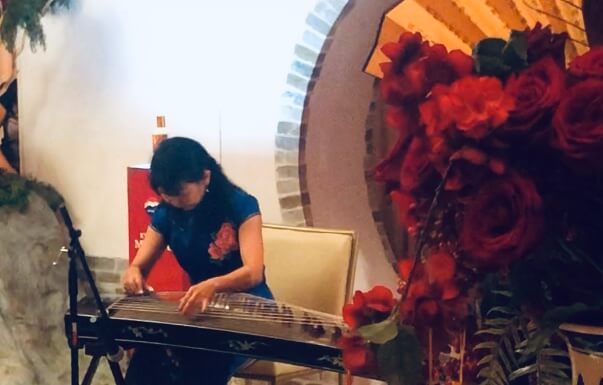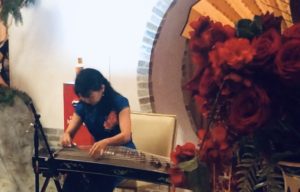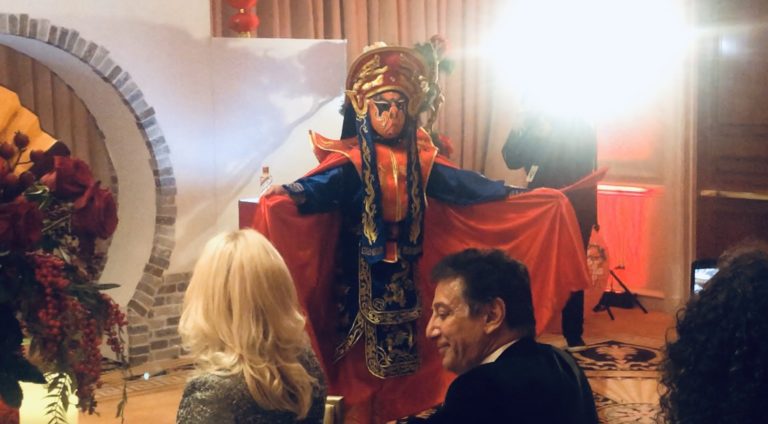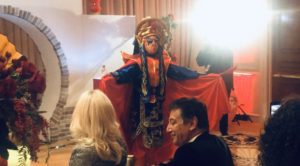 The remarkable evening included a String & Bamboo Music Drum Show by Annika Liu and Eric Yang, Guzheng Solo Performance by Jillian Liao, Sichuan Opera Quick Change Mask by Nick Wang.