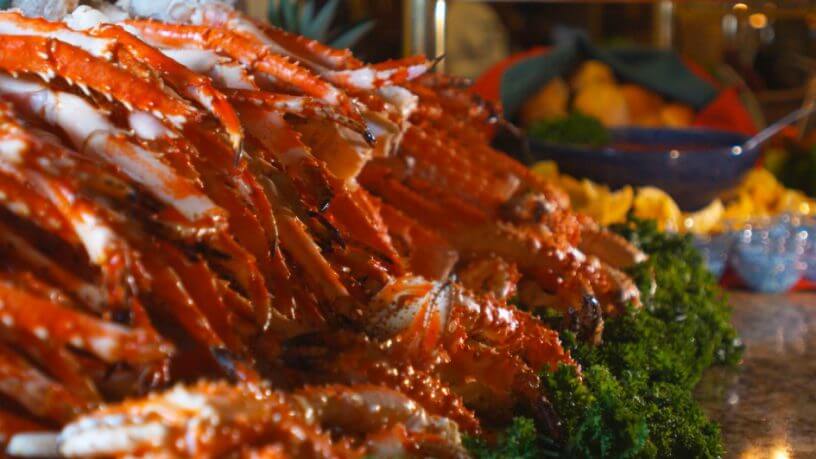 Like so many working folks in Southern California, you might sweat, toil, and need a break every now and again. Labor Day celebrates working people in the U.S. and Canada the first Monday in September.
In honor of the well-earned holiday, the Pechanga Buffet lets guests bask in the notion of not having to lift a finger for anyone else in order to enjoy a delectable meal.
Sunday, September 1 from 9 a.m. to 11 p.m. and Monday, September 2 from 9 a.m. to 10 p.m., guests at the Pechanga Buffet can get their fill of fare from more than 10 made-to-order and ready-to-eat stations within the restaurant. Adults are $45.99 and children ages three to 11 are $19.99. Children under three are free. For more information, visit https://www.pechanga.com/eat/buffet.
---
---
The buffet's Labor Day menu includes a vast selection of brunch items such as stuffed French toast, scrambled eggs, bacon, sausage, pancakes and omelets to order until 3 p.m. Other international cuisine choices at the Pechanga Buffet during Labor Day weekend include snow crab legs, sushi rolls, Asian entrée specialties, baked lobster tail, grilled BBQ pork ribs, BBQ smoked brisket, herb-crusted prime rib, espresso- rubbed BBQ turkey breast, citrus-glazed ham, Italian pastas, seafood, salads and much more. Diners also should not miss the buffet's dessert bar replete with freshly baked pies, cookies, cakes, chocolate desserts, the make-your-own sundae bar and the new build-your-own halo halo station.
The Pechanga Buffet is one of Pechanga's 13 restaurants. For more information on Pechanga's culinary offerings, visit www.Pechanga.com/dining.