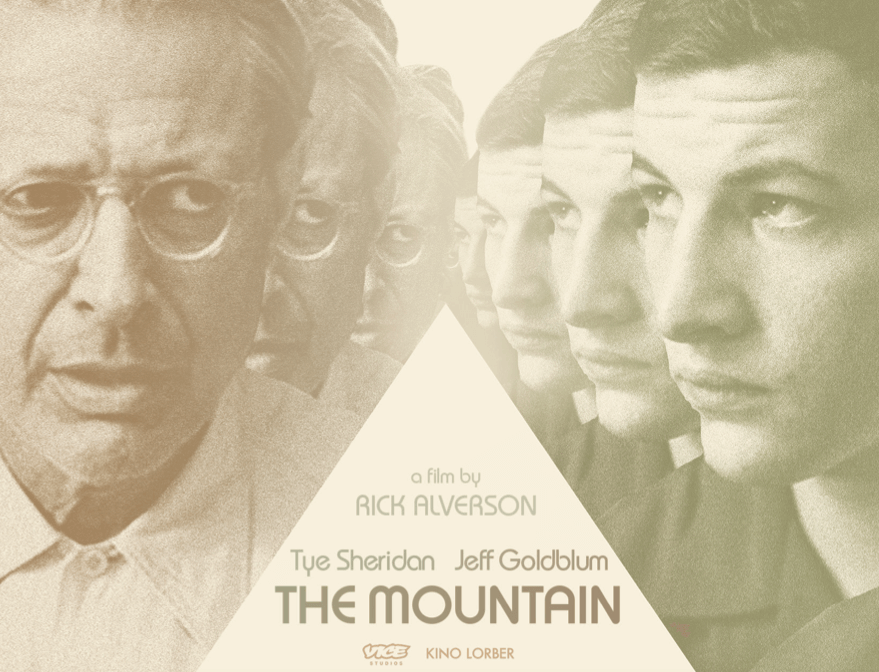 In these times of countless Jurassic Park and X-Men sequels and reboots, The Mountain gives our actors a chance for a different kind of performance. Instead of elaborate set pieces and full throttle action scenes, we have delicate rooms; and glances and quiet moments so powerful they may as well be a visual effect. As for the audience, we get the ultimate treasure. Challenging stories full of complicated characters with complex resolutions that we choose to think about and ponder for days — much more than the typical popcorn fodder.
1950s America. Since his mother's confinement to an institution, Andy (Tye Sheridan) has lived in the shadow of his stoic father (Udo Kier). A family acquaintance, Dr. Wallace Fiennes (Jeff Goldblum), employs the introverted young man as a photographer to document an asylum tour advocating for his increasingly controversial lobotomy procedure. As the tour progresses and Andy witnesses the doctor's career and life unravel, he begins to identify with the institutions' patients. Arriving at a California mountain town, a growing center of the New Age movement, they encounter an unconventional French healer (Denis Lavant) who requests a lobotomy for his own daughter, Susan (Hanna Gross).
---
---
This is what independent film is supposed to be.  It's not a 4 quadrant audience-pleasing blockbuster.  It's a risk.  It's art. Much less than half the audience may be interested. But on the right day, in the right mood, this story and it's visual storytelling may rock you.
A legendary arthouse producer once said: "A good show is 2-sided relationship.  There's the show on stage, but there's also the audience.  If the audience doesn't start by watching the show from a receptive and curious point of view, they aren't holding up their end of the relationship"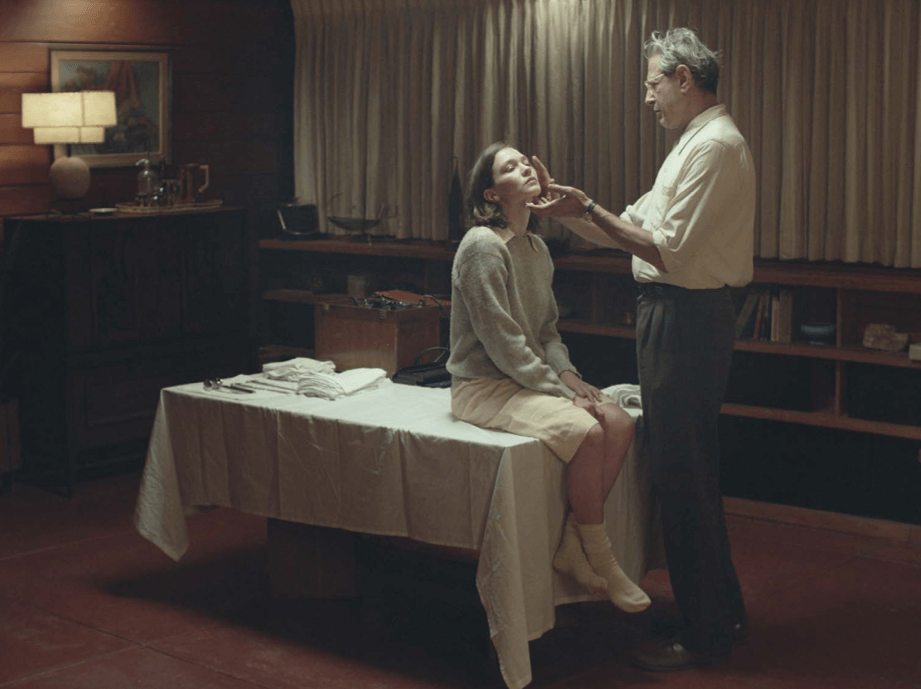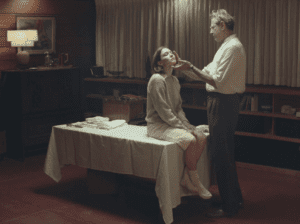 Filmmaker Rick Alverson likes a challenge.  I expect he has no interest is creating easy to consume content.  He may never be the 4-quadrant crowd-pleaser, but he might be the artist who creates a textured, subtle stories about a little piece of the world that changes lives and changes your world view.  Alverson made the film he intended to.  With influences such as John Cassavetes and Micheal Hanaeke, his story is character-based and everything, although his visuals are memorable, else takes a backseat.
This is my second experience with Tye Sheridan.  Better known, for his mutant work as Cyclops from the X-Men reboot.  I hope he gives us the gift of more of these small, detailed performances in the future.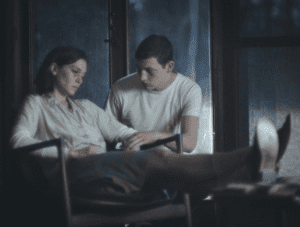 It's nearly impossible not to love Jeff Goldblum.  In this performance as Dr. Wallace Fiennes, he pulls back most everything he is, offering subdued monochromatic shades throughout the story.  His portrayal is heady and complicated; and frustrating.  But a handful of times throughout the story, he gives us that devilish, playful, eye glimmer that reminds us how in love we are with this tangled doctor. We wish Dr. Fiennes was doing the right thing, even as we realize he's probably not.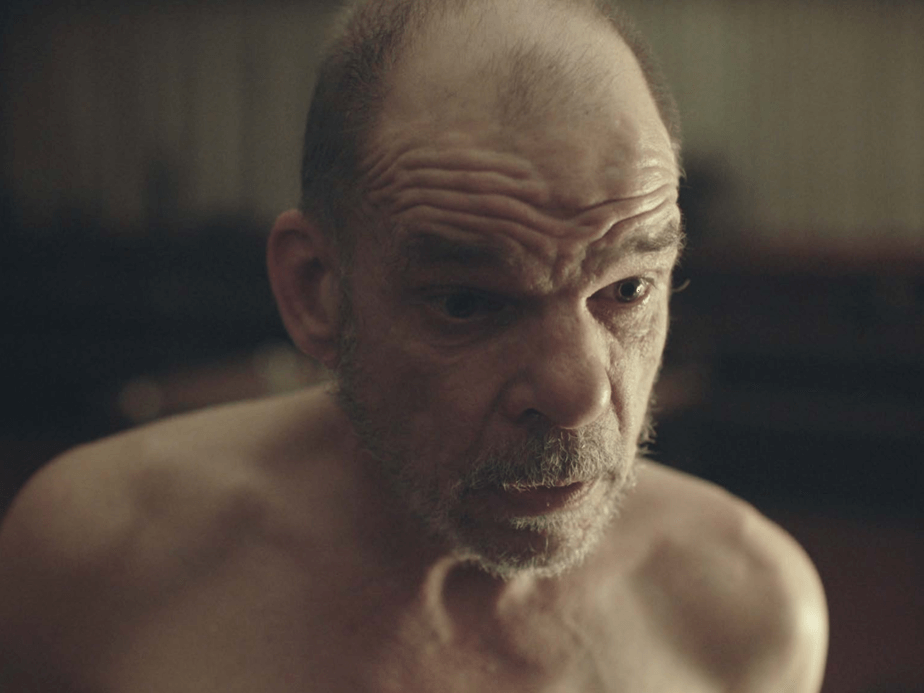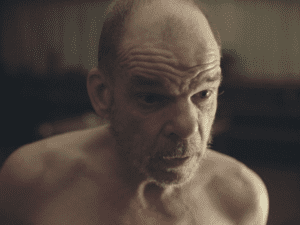 Denis Lavant brings a refreshing energy to the second half of the story.  Loud, passionate, frenetic.  He pulls the audience in and doesn't let go until the final frames.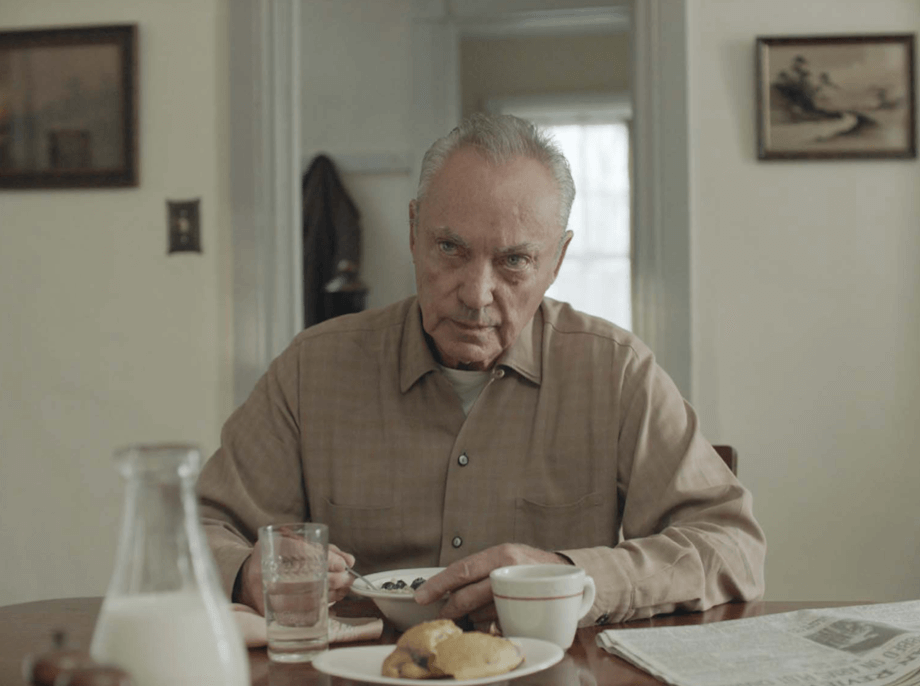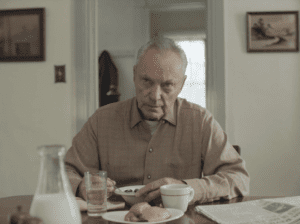 I want to send Udo Kier an apology note as he's an under-used element of the story.  My only guess is his best moments ended up on the cutting room floor.  A sad, but common fate for any gifted character actor.
---
---
---
This isn't an easy movie to love or even appreciate.  Just the opposite, one gets the sense that Filmmaker Rick Alverson might make it challenging to enjoy on purpose.  As mentioned earlier, it's possibly meant for the 20% of the audience who is receptive, curious and willing to be taken on this bleak journey of life.  We want our eyeballs shaken, our soul stirred, and our body sent on a vision quest of humanity's intentions.
On this day, I took this journey and I was surprised how much I enjoyed "The Mountain".  But like any art or even fine wine. I could taste it again tomorrow, and have an entirely different experience.
THE MOUNTAIN opens this week in LA and NY on July 26th.
Jeff Goldblum and Rick Alverson will participate in a Q&A on Saturday, July 27th at Landmark's Nuart Theater following the 7:00pm show.