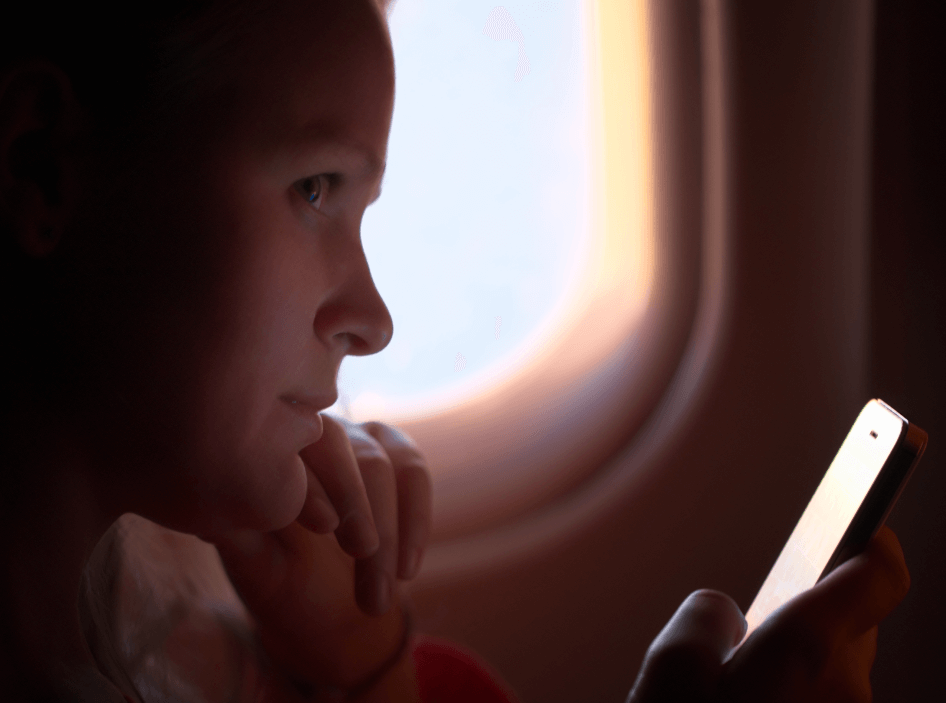 What to do when you're stuck on a plane for hours on end? A movie might keep you occupied for a couple of hours, but then what? If you get easily bored, there are still ways to pass the time. From learning a new language to listening to a podcast, here are five ways to stay entertained on your next 10-hour flight.
Explore a New Podcast
Not only do podcasts provide endless entertainment on a variety of subjects, but you can listen to them just about anywhere. Download your favorite podcast before you settle into your next transatlantic flight and let time slip away.
Fans of the wildly popular Serial should look toward the true crime genre. Season 2 of In the Dark follows the case of Curtis Flowers, a man who has been tried for the same murderous crime six times. Bear Brook is equally addictive, unraveling the mystery of unidentified victims found in barrels in rural New Hampshire. For something lighter, try Modern Love. The podcast features 20-minute episodes of celebrities reading poignant personal essays from the esteemed New York Times column.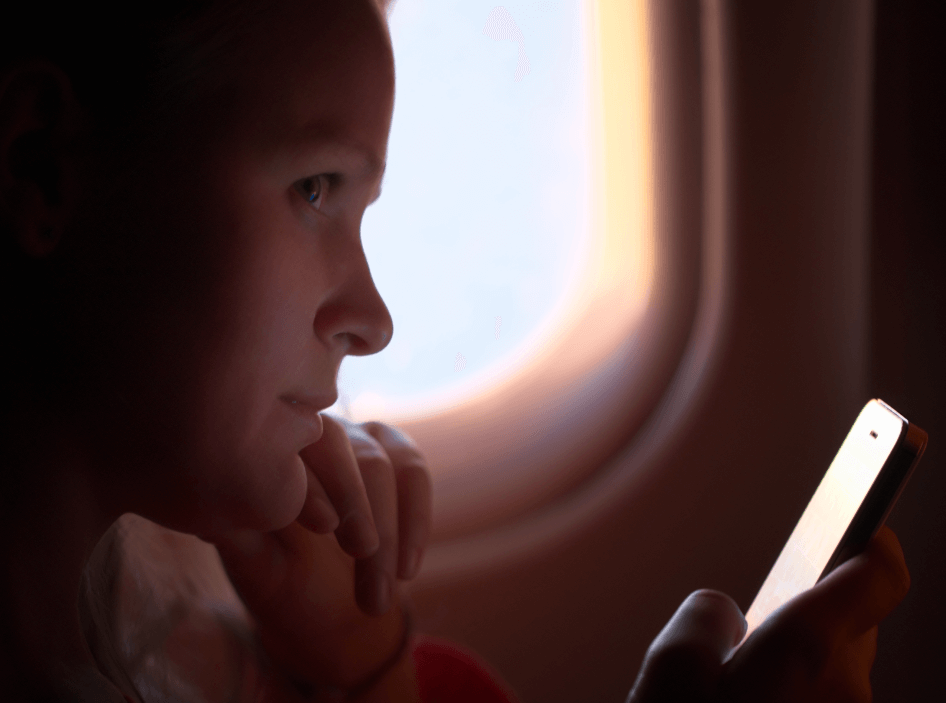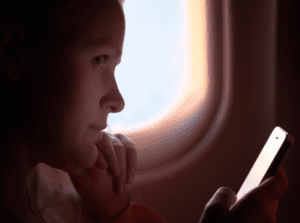 Dive Into a Good Book
If you prefer to eschew technology, read a good book. If you want to make time fly, pack a page-turner.
The beautifully-written Where the Crawdad Sings by Delia Owens is a murder mystery that also explores complex themes of love and loneliness. Sweet Little Lies by Caz Frear puts a twist on the traditional British procedural and will keep you guessing until the end. City of Thieves by David Benioff combines suspense and history during the Siege of Leningrad, as a boy is sent on an impossible task. Art and music lovers should read The Art Forger by B.A. Shapiro or The Music Shopby Rachel Joyce, respectively. The former is a mystery and a deep dive into the complex world of art forgery, while the latter is a joy to read and is accompanied by a Spotify playlist.
---
---
---
---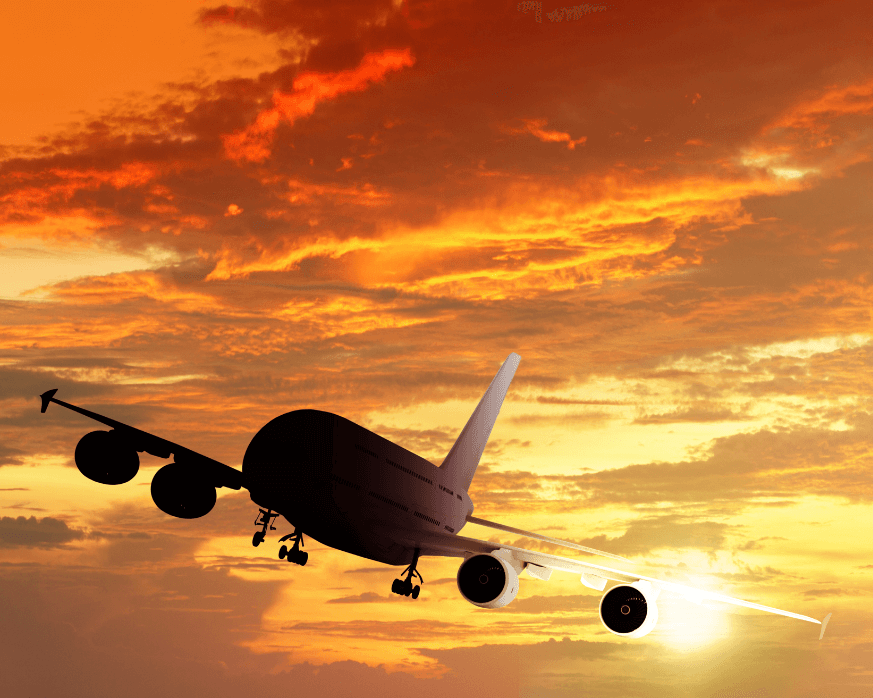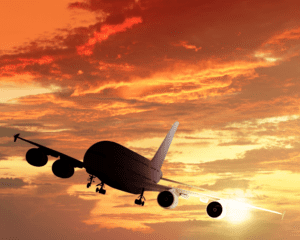 Learn a New Language
If you're on a plane for 10 hours straight, you may as well make productive use of your time. Language apps make it easier than ever to learn new languages or to brush up on vocabulary you may have forgotten.
One of our favorites is Duolingo, which makes learning fun, with games to help users memorize vocabulary and understand grammar. Memrise teaches local expressions and offers a variety of unique courses, from Japanese naughty words to language-learning memes. And Lingualift connects you with tutors for personalized instruction on a new language. No matter where you land, spend that flight time putting your brain to work so that you're ready to converse with the first taxi driver or bell hop you meet.

---
---
---
---
Get Artsy
If you tend to get antsy on planes, it can be relaxing to do something with your hands. Next time you have a long plane ride, pack a creative project in your carry-on.
At minimum, knitting requires two needles and a ball of yarn, making it ideal for a small space. This meditative activity is a simple skill to learn and results in beautiful knitwear. Another fun and easy craft to learn is cross stitching — subversive cross stitching has recently gained popularity and provides endless possibilities for your next creation. If you haven't yet caught onto the bullet journaling craze, a plane ride is a perfect time to personalize your bullet journal to yield the best results.

Binge a New TV Show
Forget watching sub-par airplane movies and binge-watch your favorite TV shows instead. While you still have Wi-Fi, Netflix allows you to download select television episodes on their app. Offline, the downloads will last for up to seven days.
For classic TV shows that will keep you thoroughly entertained for hours on end, download comedies such as The Office or Parks and Recreation. For period dramas, try Mad Men, a riveting character-driven piece that takes place during the 1960s or Peaky Blinders, a post-WWI British crime drama. Season 1 of The Haunting of Hill House last 9.5 hours and will keep you on the edge of your seat the entire time. And the first season of Broadchurch is a compelling British whodunit at its best.
SOURCE: https://www.thediscoverer.com/blog/5-ways-to-stay-entertained-on-your-next-10-hour-flight/