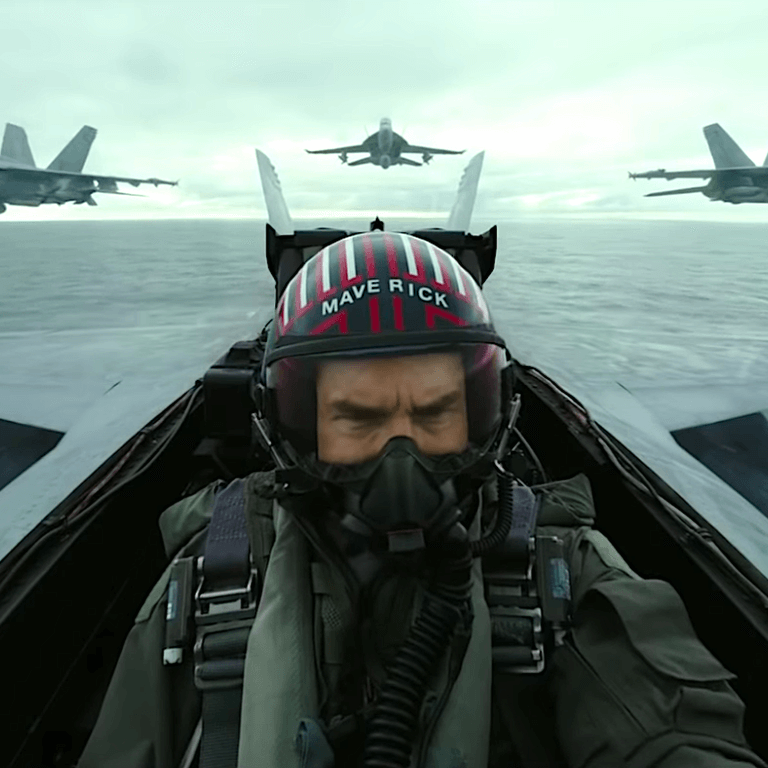 Have you seen the Top Gun: Maverick trailer? Here's what you can expect for Maverick's return to the skies.
What's it about?
Judging by yesterday's trailer, it looks like our friend Maverick is up to the same ol' shit. He's been flying for over 30 years now, and is still the same smartass we loved in the eighties—and that's apparently what kept him from climbing the ranks. The plot details are pretty scarce—the trailer's all greatest hits, featuring six-packs, barroom singing, and aviators—but it seems like it'll be a one-last-fight kind of deal, with Maverick being an instructor now. Ed Harris's character warns Maverick, "your kind is headed for extinction," to which the pilot cracks, "Maybe so sir, but not today."
"Aviators are back, the need for speed. We're going to have big, fast machines. It's going to be a competition film, like the first one, but a progression for Maverick," Cruise told Access Hollywood early in production. Judging by the Ed Harris quote in the trailer it appears that Maverick and the other pilots are going through a time of reckoning in an age of drone warfare.
Aside from that, thankfully, director Joseph Kosinski (who's no stranger to the franchise reboot game, having directed Tron: Legacy) seems to have a full grasp on the full-throttled, upside-down visual style that made Top Gun so unique. Make sure you pregame the sequel with a Zofran.
Read the full story here:
https://www.esquire.com/entertainment/movies/a28448406/top-gun-maverick-plot-details-release-date-cast-news/?utm_medium=social-media&utm_source=facebook&utm_campaign=socialflowFBESQ&fbclid=IwAR2ScrA7uBdY4EsZxEvu2HHNiAHQZhDWA6ZxwIKIdlSIFZoCK6KN0NTW_Ls