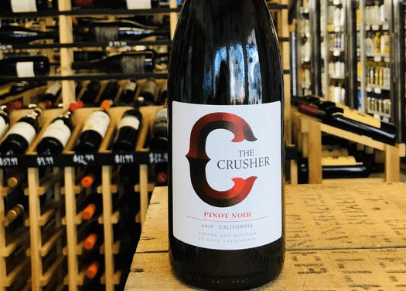 Last Thanksgiving, Sara Chapin brought selections she thought would pair well with the holiday feasts. This article may be a little late but certainly in time to start planning for this coming fall.
---
---
The first one was 2016 Spellbound Chardonnay, a wine started by Robert Mondavi and then upcoming winemaker, Paul Hoffman in 2002. Hoffman left in 2006, eventually expanding his wine efforts from Sonoma to Arizona in 2015.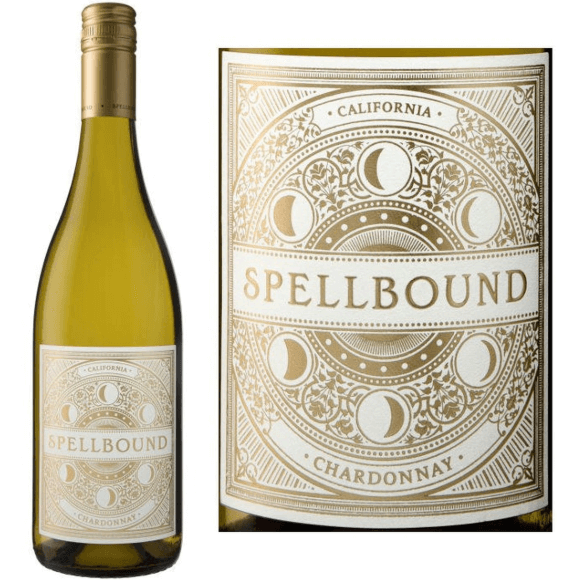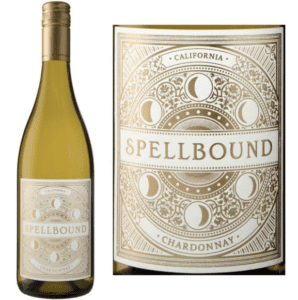 This 100% chardonnay from grapes grown in the Alexander Valley, Lodi, and Santa Barbara was a dark green in color. The aroma threw pineapple, fruit cocktail, vanilla and something I thought oaky for a while. Flavors on the palate included tangerine, apricot, mango and, again, pineapple. This was a medium bodied and very smooth wine, at 13.5% alcohol with a medium finish. A non-complicated drink for the holiday. I'd like it with turkey stuffing anytime.
---
---
Wine number two was the 2016 Crusher Wilson Pinot Noir (13.5% alcohol). 50% of the blend comes from the Clarksburg Wilson Vineyard. Wine Enthusiast rated this #31 on the best buy list for 2008 (at 91 points.)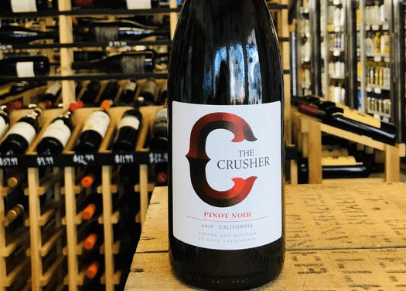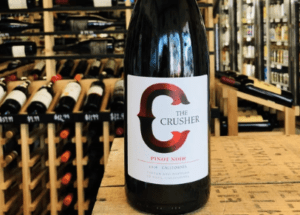 This prize is from the Sebastiani Winery in Sonoma. Color in the glass was a dark ruby currant and a vibrant color. Aromas included cherry, pepper and currant flavors included dark cherry and smoked tea . This was a sharper well balanced wine, not complex and with a medium finish.
About the Winery — David Nakaji, Sebastiani's winemaker was born in Southern California, received in Master's degree from UC Davis, and learned his craft at Cakebread Cellars in Napa, Domaine Louis Latour in Burgundy, and Chateau Tahbilk in Australia. Returning to Northern California, he worked at V. Sattui, Acacia, and more recently at Beaulieu Vineyard. Bill Foley purchased Sebastiani is 2008. The winery's "vintner", he lives part of the year in Northern California while jetting off to his sporting and other family ventures in Las Vegas, France and beyond.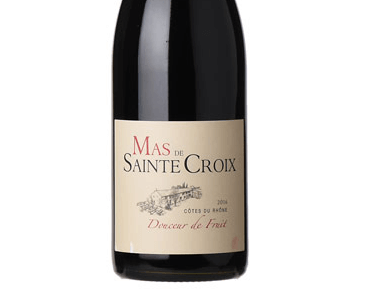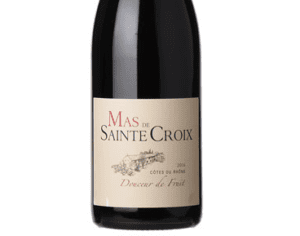 Number three, was a 2016 Mas de Sainte Croix Tendress D'Un Climate. This Grenache and Syrah blend, is from the Cotes-Du-Rhone Villages area, one more expensive than the plain Cotes-Du-Rhone region. At 14.5% alcohol, I loved this sophisticated selection. The wine was dark red with aromas of sweet fruits, Asian spices, and toasted wood. A dry, smooth and mellow product, more complex with a long finish. Pairs nicely with lamb chops or pork. This was a crowd favorite.
The owner of this winery, Jacques Coipel, had left the petroleum industry and moving forward bought this property in 2002. Son Julien began studying wine then in New Zealand and Switzerland before returning and working with his father. This is a wine that will continue to change –you'll really enjoy this wine!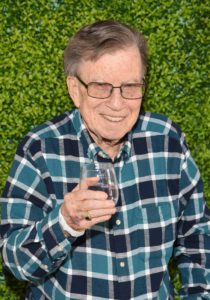 Cheers, Joel M. Fisher