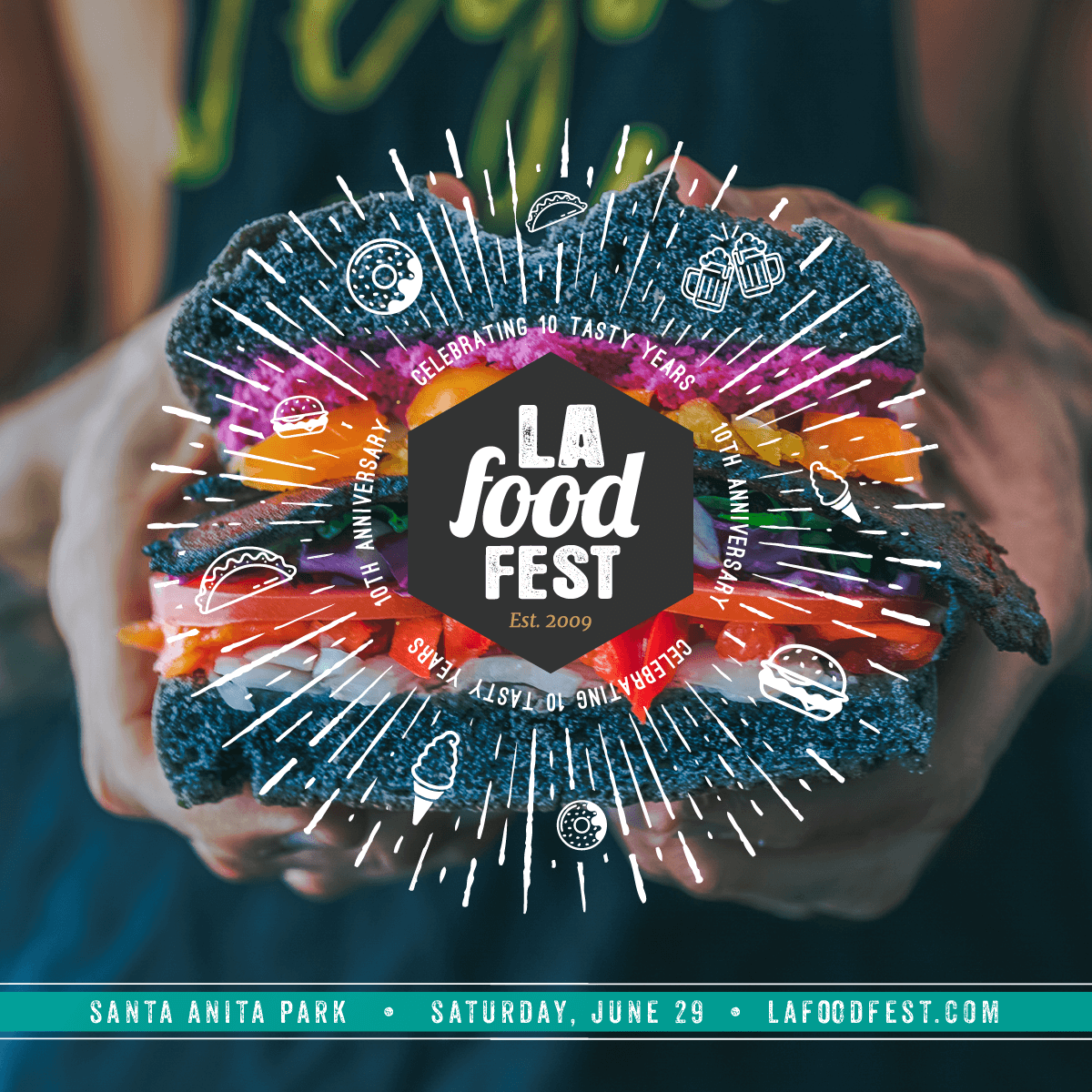 The 10th Annual LA Food Fest will take place on Saturday, June 29th, 2019 from 2:00 pm to 7:00 pm on the grassy infield of Santa Anita Park!
The LA Food Fest was born as the LA Street Food Fest in 2009 founded by Shawna Dawson, Founder + CEO of Angeleno, Inc. (Sauce LA, LA Food Fest, Artisanal LA and Clean Made).
This year's 10th Annual LA Food Fest is a community event that promises not to disappoint bringing 5,000 foodies and 100+ restaurants, carts, stands, trucks, bars, beer, wine and craft cocktail makers together including some of the city's Top Chefs, Restaurants and International Guest Chefs.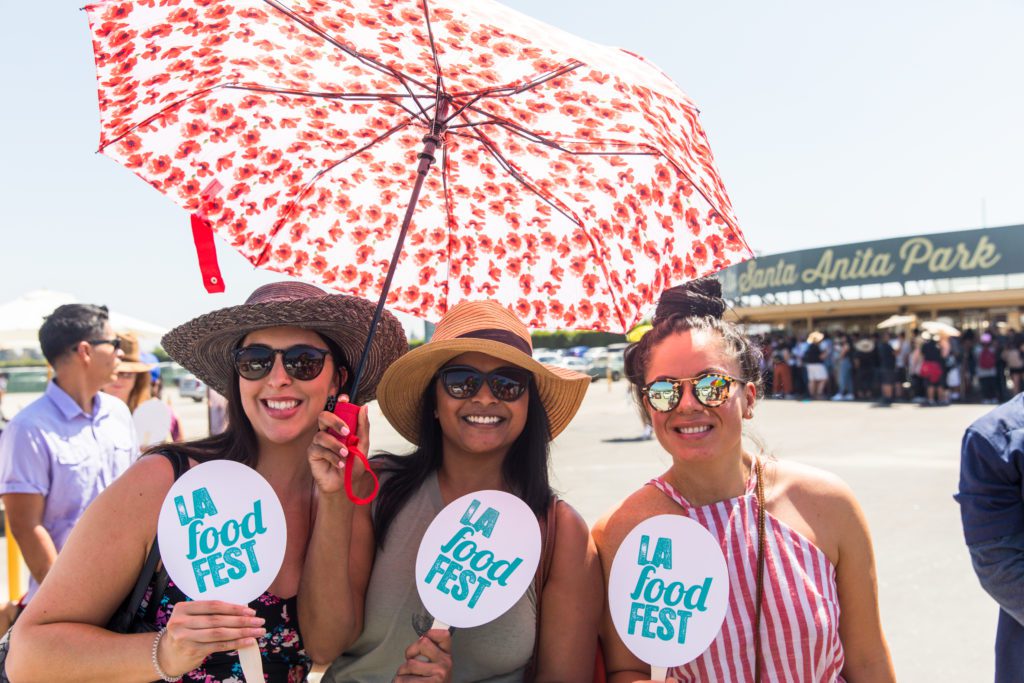 ---
---
The Nuevo Gastropub is where the LA Food Fest says adiós with an international lineup for the books!
Guest chefs include the grill guru Dante Ferrero (Dante Brasa y Fuego, Mexico City) returning for his third year; Olivier Deboise (Aperi, San Miguel de Allende) with his eclectic approach on sustainable cuisine; the daring gastronomy of Sergio Meza (Villanos en Bermudas, Mexico City), co-owner of one of Latin America's 50 Best Restaurants, and one of the youngest executive chefs in the world, Rafael Covarrubias (Hexagon and 7 Enoteca, Ontario, Canada).
Joining the team, Eduardo Morali (Pangea, Monterrey, Nuevo Leon) executive chef of one of 2019's Best Restaurants in Mexico said Latin America's Best 50 Restaurants 2019, and the talented French pastry chef Emmanuelle Deboise (La Casa Caramel, San Miguel de Allende).
All will bring unique dishes created just for the event and an unforgettable culinary show.
The theme for this year's Nuevo Gastropub is "parrilada" (translates to BBQ), and will include dishes for every palate, from Dante's primal cuts grilled over coals on site, to organic vegan tacos, ethnic bites (Charbroiled shrimp tostada with peanut salsa macha, mushrooms and grilled onions duxelle, dill aioli; Grilled Street Corn with black garlic and huitlacoche), experimental appetizers (Charbroiled beet with mascarpone cheese, pistachios and black lemon dust) and refreshing fusion desserts (Grilled banana sandwich with avocado mousse, fresh goat cheese, and honey).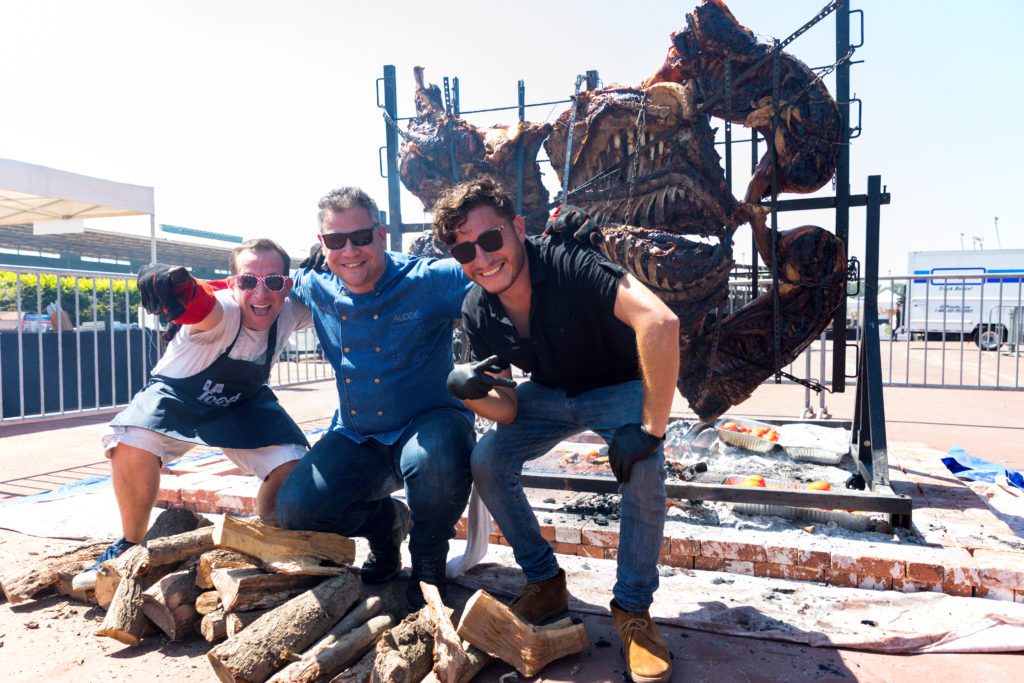 As in previous years, the Nuevo Gastropub will also feature an extensive Top Shelf Tequila Tasting and Mexican beers like Border X, Cabotella and CALIDAD.
This year, guests will also get a very special taste of Gordon Ramsay's UNCHARTED, featuring an exclusive preview of the upcoming National Geographic series and sample dishes inspired by the show in the NatGeo Lounge.
As in past years, the Fest will also help a number of New Chefs and Restaurants make their debut including Cuizina (Filipino street food), Quiadaiyn (authentic vegan mole), The Burristas, Cevicheria las Olas, African Chop, El Chef Taco, Ken's Ramen, POKEBAR, Big Grandma's Kitchen, Sushi Roku, Oak Smoke BBQ, EK'BALAM Yucatan Cuisine (formerly Delicias Yucatecas), The Vegan Salvi and Always Coffee, alongside neighborhood faves like Maquina Taco, Pasta Sisters, Eagle Rock Public House, Comfort LA, Pinches Flautas, Barranco Lounge by Chef Walther, Fishin for Brews, Low Key Burritos, Luckdish Curry, Takami Sushi, Bearology, Humbleburgerz, Bite Me Gourmasian, Pez Cantina, Padthai Boran, Mama Musubi, Nature Well, Café de Leche and more.
Incredible support makes this event possible: Essentia Water, National Geographic, NASA Jet Propulsion Laboratory (JPL), Entercom, Baja Brewing, Golden Road, Calidad, Tequila Cocula, Corazon Azul Spirits, Aguirre Tequila, Tequila Don Nacho, Spindrift, KeVita, Good Farms, Kumana Foods, 4th & Heart and more.
Ticket Information:
The LA Food Fest will take place on Saturday, June 29th, 2019 on the grassy infield at Santa Anita Park. To ensure all guests enjoy the event to its fullest, the LA Food Fest attendance is capped at just 5,000 all-inclusive (pre-sale only) tickets.
A VIP Power Hour + Early Entry ($99) will be held from 2:00 pm to 3:00 pm and VIP Check-in will start at 1:30 pm.
General Admission ($69) will be from 3:00 pm to 7:00 pm and General Admission Check-in starts at 2:30 pm.
This event is for all ages and family friendly. Children age 10 and under are free with a paying adult. ID is required for a 21+ wristband and 21+ wristbands are required for all craft beer, cocktail bars, wine and spirit tastings.
For more information on the 10th Annual LA Food Fest and to reserve tickets today, please visit www.LAFoodFest.com.
Location: Santa Anita Park (Gate 6) – 275 Colorado Place, Arcadia, CA 91007
Transportation and Parking: Guests are encouraged to utilize car services or alternative transportation such as Lyft, Uber, Taxi, Rideshare, Metro, etc., since this event does serve alcoholic beverages. Guest parking for the LA Food Fest is available onsite via Gate 6 at Santa Anita Park for $5 per car (cash only).