Sbragia Family Vineyards winemaker Adam Sbragia continues his family's legacy in Dry Creek Valley, launching his own brand, Home Field Red Blend. Produced from the 2016 vintage, the debut wine is crafted from five grape varieties grown in six different vineyards: Gino's Estate Zinfandel, La Promessa Estate Zinfandel, Teldeschi Petite Sirah, Forchini Carignane, Andolsen Cabernet and Home Ranch Estate Merlot.
"Born and raised in Dry Creek Valley, I've explored every vineyard in every corner of my Home Field to create a modern wine that expresses purity of fruit and my family's long winemaking history," remarks Adam.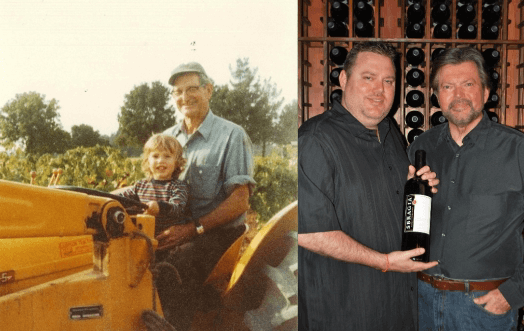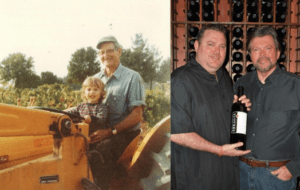 "I want to extend the winemaking tradition that my great-grandfather started when he came to Dry Creek Valley from Italy in 1904. Being a 4th generation winemaker, I grew up in the vineyards, riding a tractor with my grandfather Gino and pruning and tasting grapes with my father, Ed Sbragia," comments Adam. "I've been making wine side by side with my dad for a dozen years. It's exciting to take what I've learned and make a wine that's all my own."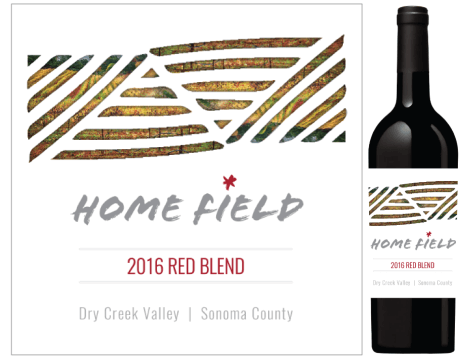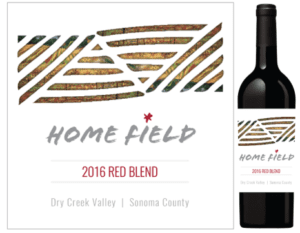 Home Field 2016 Red Blend
Dry Creek Valley | Sonoma County
Inaugural Vintage
The texture of wine, its infinite range of aromas and flavors is all tangled up with soil and climate and history and culture, a spectacular mash-up of people and place, wit and wisdom and everyday life.
Wit | 51% Zinfandel, 8% Carignane, 4% Petite Sirah
Wisdom | 25% Cabernet Sauvignon, 12% Merlot
Wine | 100% Delicious!
$25/bottle suggested retail price
Available to taste and purchase in both the Sbragia Family Vineyards Tasting Room in Geyserville and Sonoma.