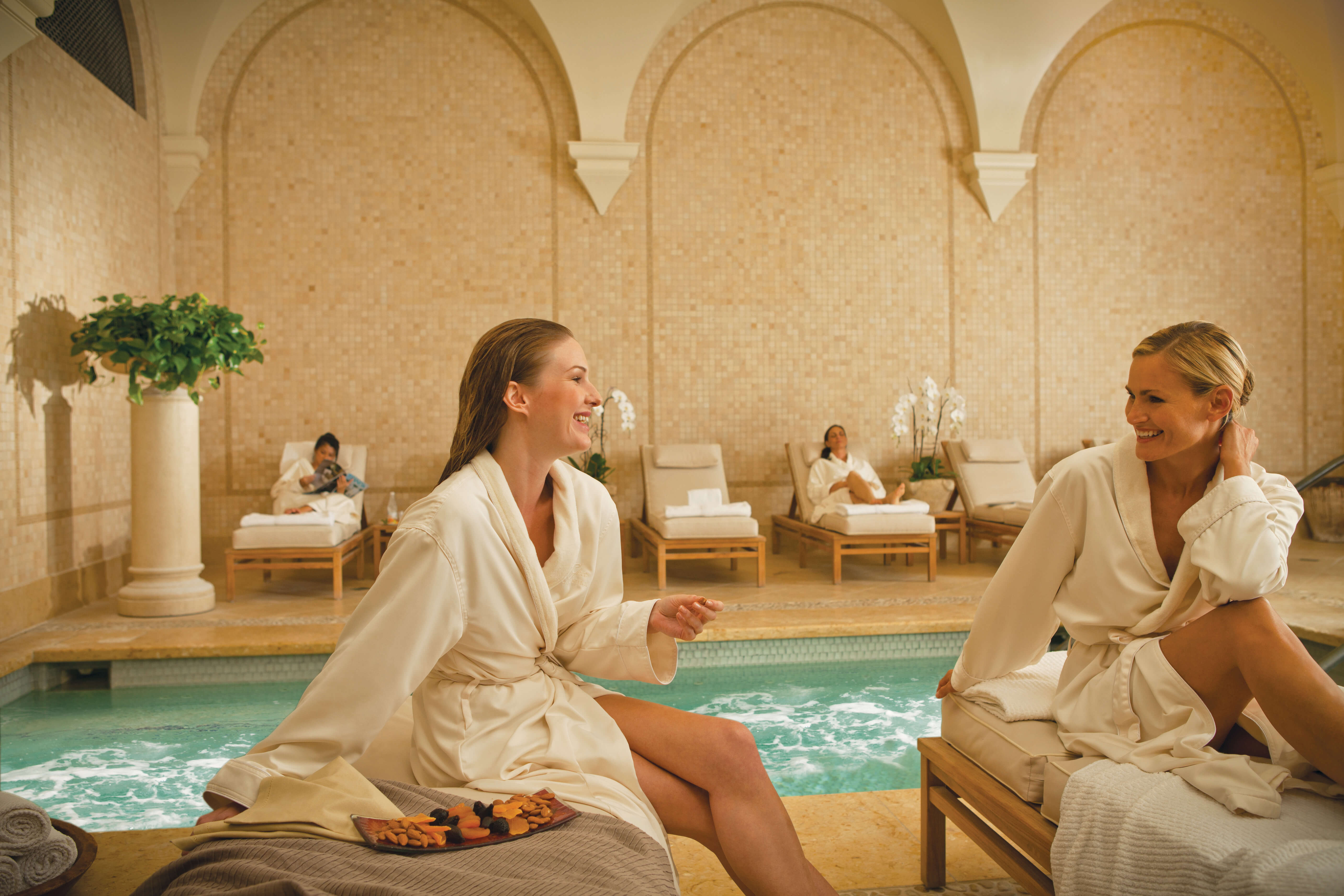 The Spa at Pelican Hill® unveils a newly designed collection of customizable therapies for both locals and guests of The Resort at Pelican Hill®. Fresh treatment protocols, top product lines and the latest spa technologies heighten the spa experience at Newport Beach's only Forbes Travel Guide Five-Star spa.
Below we had the chance to speak with the Spa Director.  Keep reading!
"The Spa recently marked a decade since opening, and this moment feels right to mindfully evolve our offerings with new ingredients, products and therapies," said Pelican Hill Managing Director Tom Donovan. "Most of the menu features brand new massages, body therapies, facials and salon services, while a handful of popular legacy treatments like Body Gelato, Coastal Renewal and Global Traditions now feature subtle enhancements."
Among the most luxurious and effective new treatments available, The Spa features:
Zen Awakening Experience
Our most indulgent body therapy treatment features a luxuriously customized and blended aroma journey with a full-body sea salt and shea butter scrub, ultra-hydrating quench body wrap, hot oil scalp ritual and full-body massage.
Awaken + Glow Facial
Created by Uma specially for The Spa at Pelican Hill, this ancient yet revolutionary technique uses pure Ayurvedic ingredients and Marma point therapy to release stagnant energy and reveal lit-from-within skin.
HydraFacial™ with Naturopathica
Technology meets nature with this cutting-edge treatment for all skin types using HydraFacial™ technology. Our 50-minute treatment includes one HydraFacial™ custom booster and your choice of targeted eye or lip treatment. Our 80-minute treatment adds lymphatic drainage, LED light therapy and and Hydrafacial PERK™ (your choice of lip or eye treatment.) to the 50-minute treatment.
Additional specialty treatments include a new Prenatal Care massage, a Couples Massage experience and a Golfer's Tune-Up Massage that uses HyperVolt™ therapy to loosens joints, relieve inflammation and reduce pain. Also debuting on the revamped menu, serum-infused Knesko™ Gel Mask add-ons for eyes, lips and décolleté enhance any massage, body therapy, facial or salon service.
1. Congratulations on the spa being opened for a decade. Please tell me for how long you've been the Spa Director and how you feel you may have influenced the spa experience so far during your time there?
I was just last month promoted to Spa Director, and I was previously the Spa Operations Manager. I have been making a positive impact by upholding our coveted Forbes Five-Star service rating by training and leading over 80 spa staff members. With our new spa menu, I contributed to adding more elements of luxury into every treatment, so each guest receives a personalized experience.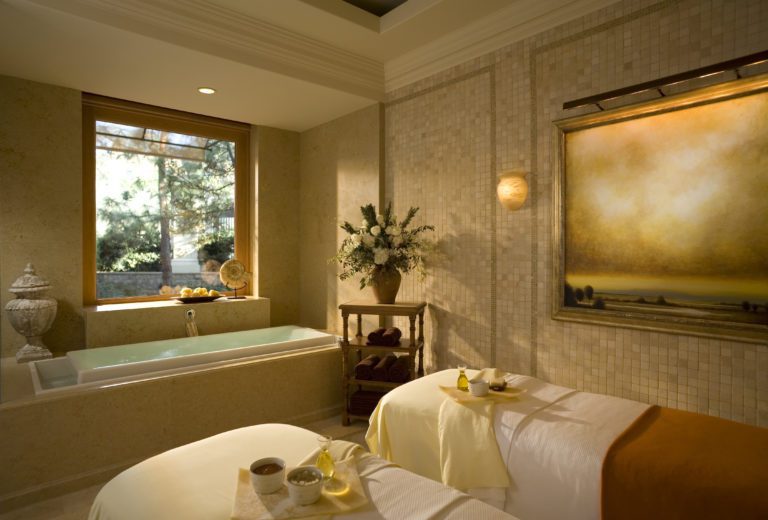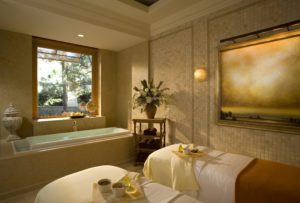 2. Who is the ideal guest at the Pelican Hill spa?
Our ideal guest comes with the intention of enjoying a highly personalized experience guided by our therapists. Our ideal guest is interested in his/her overall well-being, and therefore enjoys many aspects of our treatment menu, fitness programming and spa facilities.
3. What experience should a guest at the Pelican Hill spa expect? Share a few of the moments they might particularly enjoy?
Our guests will experience tranquility, grandeur and luxury from the minute they step into our spa lobby, under the rotunda with the flowing water wall invoking serenity and our signature aromatherapy infusing relaxation. As guests tour our Aqua Colonnade, they take in the inviting setting scented with Eucalyptus, which invigorates the senses. In every corner of the spa, the aesthetics and sensory details help our guests form memorable moments that connect with the five senses.
4. Daily Ovation's readers have loved learning about spa's both in Southern California and all over the world, what makes the Pelican Hill spa experience unique compared to others?
Among just a few Forbes Travel Guide Five-Star spas in Southern California and 64 Five-Star spas worldwide, The Spa at Pelican Hill has consistently delivers exceptional experiences and has earned the highest rating each year for the past decade. We've integrated both luxury and holistic brands into the spa experience, with no detail overlooked, uncompromising service and extraordinary design and facilities. The most notable aspect of the Pelican Hill spa experience is how our skilled therapists attentively listen to our guests' specific needs and create a personalized experience during each spa treatment.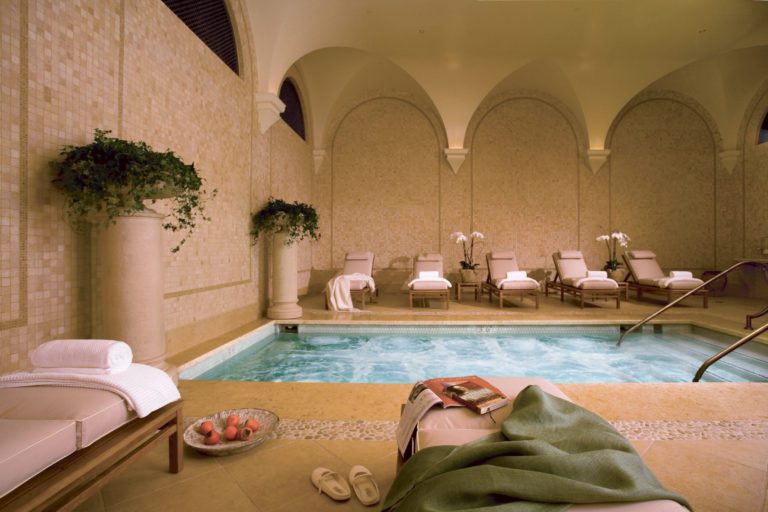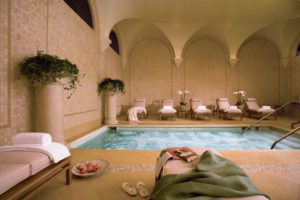 5. What development process did Pelican Hill spa go through when deciding what the new offerings should be?
The process was a team collaboration based on our guests' and therapists' feedback. We worked with our professional skincare product partners to create treatments that are both traditional and modern.
6. I know these offerings are new, but does one of the new treatments seem more popular already and can you make a suggestion as to why?
Our Zen Awakening Experience has been well-received, especially because of the 100-minute time frame that allows for complete relaxation. The therapist customizes the fragrance used in this treatment and performs a gentle exfoliation. Then, we cocoon the guest in a skin-quenching shea butter to nourish the skin, provide a warm scalp ritual with coconut oil and top it off with a full-body massage.
7. Tell us about some of the new products you are most excited about and how they were chosen to be included on the new menu?
We choose products that are very soothing and provide powerful benefits to the body. For example, our Rest + Relax Massage uses Naturopathica lavender oils that are rich in vitamin E and that the skin easily absorbs. Our Silhouette Sculptor body treatment features a Natura Bisse nourishing mask with superfood ingredients, such as quinoa extract, chia seed oil, artichoke extract and spirulina algae.
We're also introducing new technology, such as HyperVolt™ percussion and vibration therapy to loosen joints, relieve inflammation and reduce pain. It's used by elite athletes worldwide. We use HyperVolt™ in our Golfer's Tune-Up Massage and as a companion treatment to add onto any massage. Additionally, our new menu debuted serum-infused Knesko™ Gel Mask add-ons for eyes, lips and décolleté to enhance our massage, body therapy, facial and salon services.
To explore the complete menu of spa experiences online, please visit pelicanhill.com/spa.