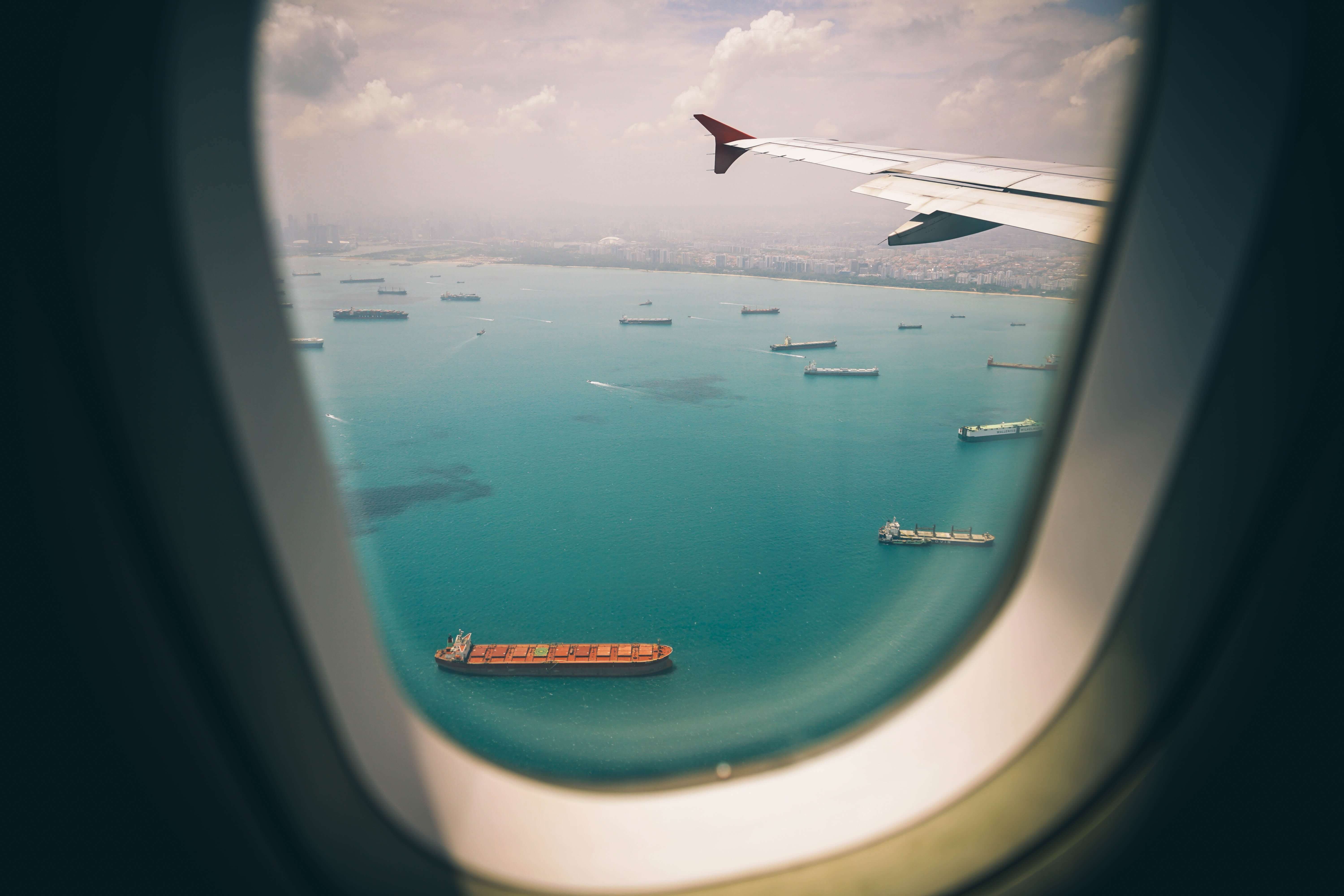 Looking to fly in style? These three U.S. airlines should be your go-to for luxurious time in the air. From more legroom, mood lighting, and lay-flat seats, to Mint cabin and premium meals.
  
JetBlue
Some flights offered by JetBlue have a comfortable first-class option known as the Mint cabin. It's only available on cross-country flights to 15 U.S. cities and from the Northeast to the Caribbean, but it's something to take advantage of if you can.
The Mint cabin has seats that lie flat in case you need a nap on your cross-country flight. Plus, the seats are 6'8" long, making them the longest fully lie-flat seats on any domestic premium flight. For extra privacy, you can even book your own Mint suite with a door that opens and closes. And the food in the Mint cabin is premium, too. The menu is inspired by the Brooklyn Roasting Company and the New York restaurant Saxon + Parole.
"We know we can compete in the front cabin with any airline that provides trans-Atlantic service," said JetBlue's president, Joanna Geraghty. And if JetBlue starts flying to Europe, luxury seats will be available on those flights, too. It might be worth going out of your way just to experience the Mint cabin for yourself. Large seats, good food and smiling flight attendants? You'll never want to fly coach again.

Alaska Airlines
Virgin America wanted to make flying quality again, and when the airline integrated with Alaska Airlines in 2018, its mission went with it. Mood-lit cabins, almost two feet of extra legroom and power outlets at every seat were just a few of the amenities that Virgin America offered.
And the first class seating offered by Alaska Airlines is nothing to sneeze at. Right off the bat, you earn 75 percent more bonus miles on your Mileage Plan when you book a first class seat. In-flight, you can relax in a leather seat with power outlets and tablet holders nearby. Soon, Alaska Airlines flights will have only satellite Wi-Fi, meaning faster internet throughout your flight.
Finally, the food and drink on board Alaska Airlines planes is just as luxurious as everything else. For flights over 3.5 hours, you can use the airline's app to browse the menu and order your food long before you even reach the airport. Breakfast, lunch and dinner are all available, including vegetarian meals. Popular options include the four-cheese tortellini bowl, an acai bowl and a glass of pinot noir. Now that's the kind of airline food you don't see every day.

American Airlines
"Luxury" might not be the first word that comes to mind when you think of American Airlines, but bear with us. The airline has a few specific planes we'd gladly fly on any day. First up is the Airbus A321T, which takes transcontinental flights. Multi-course meals, noise canceling headphones and fully reclining seats are all provided.
Next is the Airbus A319, offering wider seats and more leg room. Julian Barsotti, Italian-American chef, planned the first-class menu. And finally, plenty of free entertainment will keep you smiling.
American Airlines has one more Airbus, this time the A321, that has a unique luxury aspect many other airlines don't. On Flagship Business International Flights, you'll be given a Cole Haan skin care set full of products and a Casper sleep set with comforters and pillows. These complimentary products help make your flight as luxurious as it can be.
SOURCE: https://www.traveltrivia.com/most-luxurious-us-airlines/