Planning meals during a long day of travel can be almost as nightmarish as that transcontinental flight. Most airports are packed with unhealthy snacks, fast food, or chain restaurants that make eating well during a delay almost impossible. But some airports are starting to get a clue, and bringing fantastic local cuisine into the terminal. If you're flying through any of these U.S. airports, get ready for some tasty eats!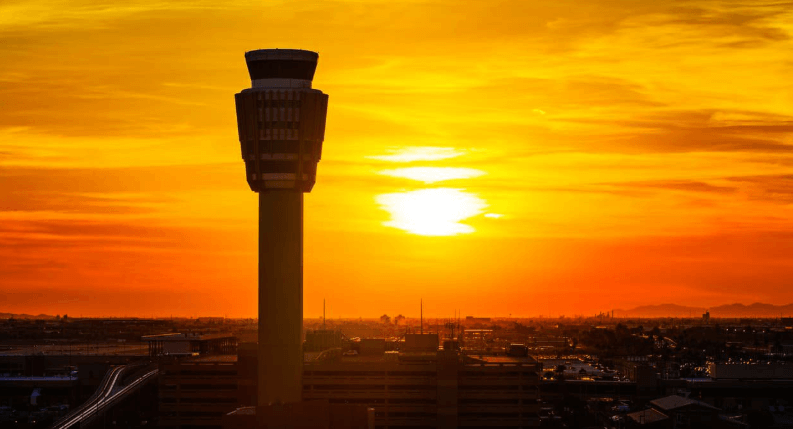 SkyHarbor, Phoenix, AZ
There's something about SkyHarbor that feels like coming home. Maybe it's the unique airplane-patterned carpet or the sight of the mountains in the distance. But honestly, it's probably the food. Almost every major restaurant in the area  can be found in the airport. Local restaurants have moved from the city into the terminal, offering favorites like La Grande Orange and Matt's Big Breakfast for a tasty early morning treat. If you're there around dinner, head to Chelsea's Kitchen or grab a slice at Humble Pie. Even local legend Sam Fox makes an appearance with Blanco Tacos. Trust me, people, if you're flying into Phoenix add a few hours to your stay to sample the food.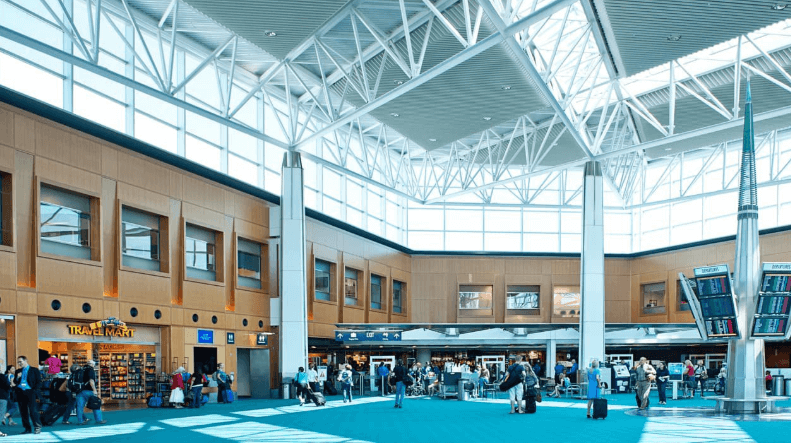 PDX, Portland, OR
Portland is a renowned foodie destination, from its street food options to its eclectic restaurants offering everything from creative vegan dishes to barbecue. Year after year this airport clinches the top spot as the best airport in the country, and its food certainly plays a role. Probably not surprisingly, the airport has its own food cart section, mirroring its food truck counterpart and offering an array of options from Korean to Mexican. If it's still too early for you to indulge, pick up some Stumptown Coffee and a masterpiece from Blue Star Donuts.
Austin-Bergstrom, Austin, TX
Another unsurprising pick is the smallish international airport in Austin. And you guessed it, the restaurants are as well known for their food as they are for the live music acts that will perform there. Multiple venues within the airport have scheduled live music so you can be serenaded as you head off on your flight. Plus you get to snack on the tacos at newly-opened Tacodeli's, BBQ from Salt Lick, and of course, Austin's very own food truck court with a rotating selection.
LAX, Los Angeles, CA
One of the most controversial airports in the country, LAX sees a ton of traffic each day – literally. And its recent construction hasn't helped swayed people's opinions of the transit center. But its food options have drastically improved over the years. Umami Burger has set up shop, as has Michael Voltaggio's sandwich concept ink.sack. Also, who can pass up the opportunity to eat at Shake Shack, the New York born burger joint that took Santa Monica by storm, with lines out the door for weeks after it first opened. For something upscale, Top Chef contestant Fabio Viviani's Osteria serves up classic Italian options.