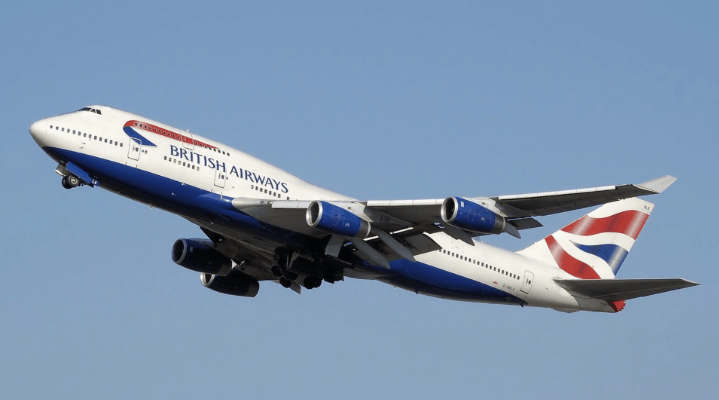 Flight BA16 was traveling from Singapore to London when, two hours into the flight, problems began to occur and passengers were left terrified after a pilot blunder led to the oxygen masks dropping mid-flight.
"The media screens and lights turned off, followed by the masks falling down and an automated announcement telling us to put on our masks for oxygen," said Mitchell Webb, 24, who was traveling on the British Airways flight with his friend Luke Gregory.
Crew members tried to calm the spirits down by reassuring everybody that there was no need to panic and it was all due to a technical error that they were in the process of solving.
But passengers felt neglected still as they received no apology or even an explanation from the captain to reassure them that what was happening was not a dangerous event.
Twitter user Emileigh Spurdens wrote: "Flight from hell @British_Airways Always promising when the pilot presses the wrong button and the oxygen masks fall down.
"Followed by many other unacceptable events on our flight from Singapore."
Another passenger told reporters that: "I personally would say they didn't deal with it in a professional manner, I would have liked much more clarification and reassurance from the captain himself, rather than the cabin crew that I could see were being whispered to on what exactly to say. In that situation, it almost seemed like at the time they had to make up an excuse to reassure passengers which didn't ease my anxiety a lot, although I do accept their reasons now."
British airways apologized soon after the incident took place
The airline sent an email to Mitchell, and it said: "We would like to apologise for the inadvertent oxygen mask deployment on your flight from Singapore and any distress or concern this may have caused.
The airline added, "We would like to reassure you that safety is always our main priority and this was not compromised on this occasion. We trust that our flight and cabin crew dealt with this situation in a professional manner you would expect from us.
"Our flight and cabin crew reassured customers after ​oxygen masks were deployed accidentally," Chip Garner, a representative for British Airways, noted in a written statement. "We are sorry for the distress this may have caused, and are investigating how it happened."