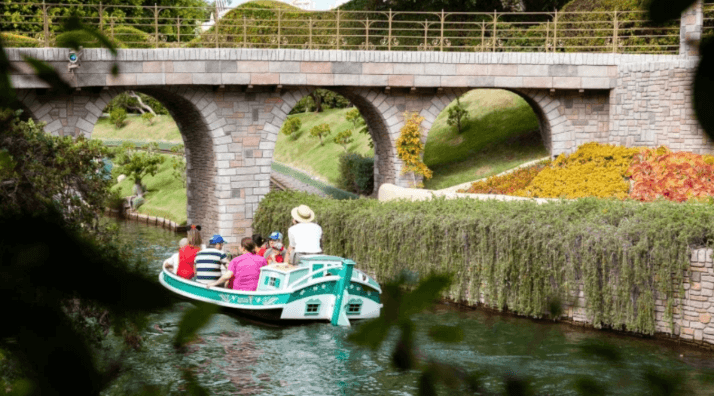 There were 10 people, both children and adults, on board the attraction when the evacuation took place around 11:30 a.m.
The riders, along with one Disneyland operator who goes in every boat, were transferred to another boat when their ship began taking on water. "Nobody was injured and riders were in good spirits after the incident," Disneyland officials told The Orange County Register. The park provided dry clothes and shoes to those who got wet on the ride.
The Storybook Land Canal consists of a 12-person boat that cruises down a river past iconic magical lands from Disney films past and present, including the ice palace from "Frozen," the Cave of Wonders from "Aladdin" and the Cinderella castle. The ride is one of the originals at the park and is known for being one of Walt Disney's favorites.
However, the water is less than three feet deep and is not typically an attraction where guests get wet.
Following the incident, the ride closed for inspection and remained closed through late Monday afternoon.
It's not entirely uncommon for the park to close rides due to maintenance issues. Earlier this year, Disneyland closed its Space Mountain attraction after a rider attempted to climb out of his seat while the ride was in motion.
Source: travelandleisure.com