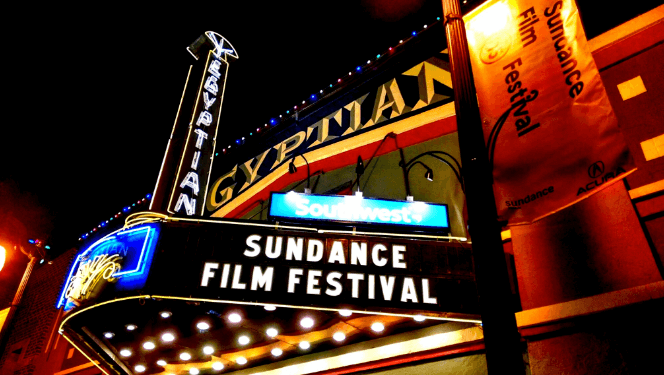 The Sundance Film Festival is one of the best times of the year for indie film.  But planning ahead can be the difference between "best time ever" and frost bite.
Here are the survival tips you need to keep in mind.
1. Keep Drinking – Water
Any veteran attendee has probably gotten altitude sickness at least once. Park City's high altitude means the air is thin, so getting sick or battling through headaches and shortness of breath is just the first step of many people's Sundance experience. To remedy the altitude, make sure to start drinking water at least a full week before your flight leaves for Salt Lake City and keep hydrating during and after the fest as well. It's a good idea to gulp down at least three full water bottles a day. The more you properly hydrate the more adaptable your body will be for the Park City altitude. Bringing along some Advil is also a good idea.
2. Wear Boots, and Not New Boots
Forget your fancy gear.  Boots are the most essential footwear to bring to Park City, as there's likely going to be at least one snowstorm that turns Main Street into an icy mess. And pro tip: Make sure all the footwear you bring is well worn-in, as you'll be doing a lot of walking.  To shuttles, between venues, walking up Main Street's heavy incline. The rest of your wardrobe should be standard winter wear: Sweaters, sweatshirts, jeans, winter coats.  Yes, really a winter coat.  It can get frigid at night.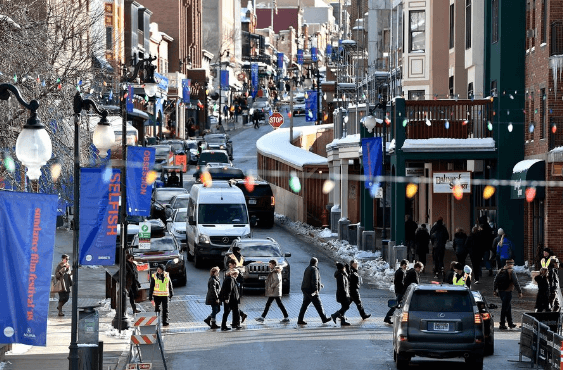 3. Find the Shuttle Map, but Don't Count On It
Sundance offers a great shuttle service that can become essential for navigating the festival and its areas — especially from film venue to film venue — without a car. But while there are multiple routes (through Park City's free bus service, many converging at a downtown hub) that serve the festival year in and year out, the shuttle service is also beholden to weather, traffic, overcrowding, and a schedule that seems to get more loosey-goosey as the ten-day event wears on.
4. Watch Out for Ice (Yes, Seriously)
Common sense tells us that snowy weather can be icy.  But most Angelenos don't even think about it, until it's too late.  Falling on your butt is bad. Falling on your butt in front of all your film colleagues is worse.  The streets of Sundance are just that slippery. While it goes without saying to pack your strongest boots, and to wear them at all times, you can never be too sure of where you're stepping, especially when night falls on Park City and dangerous patches of ice start to disguise themselves as innocent bits of pavement. Main Street, despite its steepness, tends to be pretty safe and well-salted, but the sidewalks outside of the Library and Eccles theaters are huge danger zones.
BONUS TIP: Always Eat in Advance of Events
When it comes to exciting new indie films, Sundance is the world's greatest feast. When it comes to food, however, the festival is… lacking. Main Street has a zillion restaurants to choose from, but that only gets you so far, as all but one of the major screening venues are located elsewhere, and the most prominent of them all — the Eccles — doesn't permit you to bring food inside. At Sundance, you should never pass up a chance to eat, as you can never be sure when you might get another one. While all of the venues have some kind of concessions stand outside (even the Eccles), the options are rather limited, and there's only so long you can live on Red Vines and Pizza. Our advice is to stock up on energy bars, hide them deep in your bag, and tear one open whenever you find yourself waiting in line between movies. A couple of Clif Bars should be enough to keep you going between breakfast and dinner, and they might be the difference between watching the next great independent film and sleeping right through it.ture over the coals (which, OK, interesting life choice), just know that the mountain air makes everyone's hearing about 35% better.