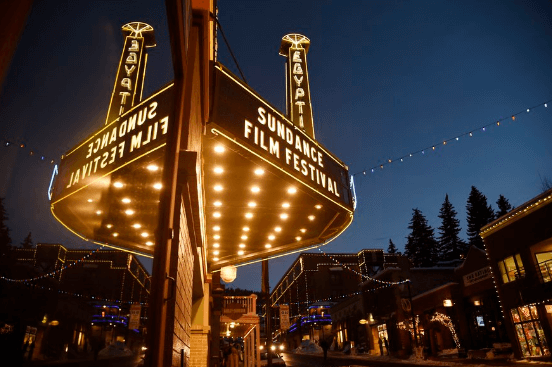 This week the 2019 Sundance Film Festival arrives at Park City, Utah, for its 34th year celebration from January 24 to February 3. That's the main event, but the fight to get in to the best parties all over town is equally combative, which is why the top tickets/lists here — plus-ones included, of course.
The big-name actors are expected to be arriving at Sundance this year range from Duane Johnson to Zac Efron, Jake Gyllenhaal and Adam Driver on the male side and Hilary Swank, Lupita Nyong'o, Naomi Watts, Rosamund Pike and Viola Davis representing the women, with founder Robert Redford circulating despite his supposed retirement from acting.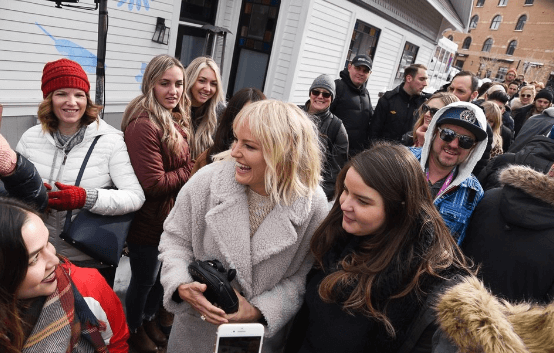 As always independent directors, producers, newbie actors and sponsors will be trafficking the streets, but now in addition will also be "influencers," armed with hashtags and selfie sticks.
Top Invite: WanderLuxxe Filmmaker Lounge
Main Street
Friday, Jan. 25 to Monday, Jan. 28, 9:30 a.m. to various evening hours
The WanderLuxxe Filmmaker Lounge comes in from the cold (well, from Deer Valley, anyway) and settles in right on Main Street in this third year, bringing om, swag, conversation, cocktails, music, premiere celebrations and tons of famous faces into their concierge luxury experience.
Essential Costa Rica provides rich coffee and culinary delights to the cozy house. Mornings start with coffee and roll into yoga classes with lululemon and a wellness spa featuring Sunlighten Infrared saunas, The Lovely Loba skin care and Stare Cosmetics. Afternoons mean après ski drinks starting at 3 p.m. (yeah, right, like anyone is actually skiing during the festival) that roll into film premiere parties, the #TellBlackStories podcast series and a Macy Gray performance on Jan. 26. (Other sponsors include My/Mo Mochi Ice Cream, Kobricks coffee, Company 3, Casamigos and Spyderwear.)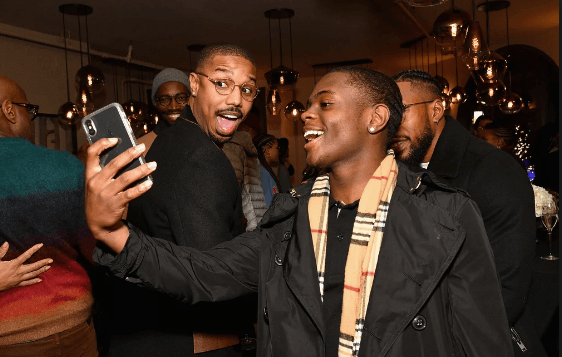 Lyft and Neon Kickoff Party
556 Main Street
Thursday, Jan. 24, 5:30-7:30 p.m.
Fly to the moon during the festival's kickoff bash, courtesy of "Apollo 11," the Neon documentary all about the moon landing, then come back to earth to taste some farm-fresh fare inspired by "The Biggest Little Farm," Neon's other doc slated for screenings at the Lyft Lounge; no word on getting free lifts there, however. "Apollo 11" screens at 9 p.m. after the party. Check out the lounge on Saturday, too, when they're holding a welcome event from 8 p.m. to 11 p.m., featuring DJ Nancy Whang.
ChefDance Dinners
Memorial Building, 427 Main Street
Friday, Jan. 25 to Tuesday, Jan. 29, 7 p.m. to 10 p.m.
ChefDance is making Sundance taste delicious for the 16th year running, with a series of cocktail parties and dinners happening five nights in a row. Friday's "Eco Friends Dinner" screens National Geographic's "Okavango Wilderness Project" with tastes from Chef Casey Lane of Viale Dei Romani.
Saturday is the top ticket, with Squirl toque Jessica Koslow serving up dishes designed to delight the invitees, who are the "Phenomenal Women Dinner in Entertainment, Technology and Philanthrophy." They'll all go home with some sweet swag, a one-of-a-kind gift bag from Shiseido, the presenting sponsor of the night along with Sysco, after a concert by Liv Warfield. James Beard winner Chef Paul Qui cooks on Sunday and Tuesday's got the Wu-Tang Clan throwing down some hip-hop, paired with Antica Wines and Beam Suntory spirits.
Star Power: Past attendees to host Mimi Kim's private ChefDance soirees include Keanu Reeves, Jack Black and James Marsden, so except some big names for networking at these tables.
GLAAD Cocktails Celebrating the 30th Annual GLAAD Media Awards Nominees
AT&T Hello Lounge, 660 Main Street, Entrance on Heber Street
Friday, Jan. 25, 4:30-6 p.m.
GLAAD announces its Media Awards nominees every year at Sundance; that happens Friday morning at 8 a.m., from the central AT&T Hello Lounge, with "Pose" star Mj Rodriguez and Nico Santos of "Crazy Rich Asians" doing the honors. Cocktails to celebrate start at Happy Hour (and a half) on Friday afternoon. The Outfest Queer Brunch happens on Sunday at Grub Steak restaurant from 11 a.m. to 1 p.m., where GLAAD will make a special announcement.
The Fly Lounge Powered by Airthereum
Park City Live, 427 Main Street
Friday, Jan. 25 to Tuesday, Jan. 29, all day and night
Buzz by The Fly Lounge by Airthereum for the most eclectic mix of offerings at Sundance this year. This first-time player is hitting the thrusters to promote the concierge jet travel "Fly" app, doing it by day from 10 a.m. to 5 p.m. with a CBD-infused "Rejuvenation Station," an AR and VR technology center and a beauty services pop-up including IV drips, lash extensions and — believe it or not — the chance to glue Swarovski crystals onto your teeth. So 1980s, right? Look for swag bags, too, and by night, invitees will find premiere parties, screenings of films and late-night music performances.
Star Power: Jackie Chan and David Arquette are already on the guest list; and films with Snoop Dogg, Danny Trejo and Ray J are on the lounge agenda, so look for those guys on the scene, too. Who knows, some of them might even be sporting new teeth bling?
Vulture and the Art of Elysium Party
Autograph Collection Hotel – at Hotel Park City
Friday, Jan. 25, 9 p.m. to 11 p.m.
Vulture.com joins forces with the Art of Elysium and Autograph Hotels for this nighttime bash created to "celebrate the power of independent creative voices." Led by David Arquette and Shanola Hampton, it's sure to have some fascinating art installations and even a bit of performance art. New York Magazine, Vulture and The Cut together have a full slate going on through Monday here, too, at their third annual Sundance Vulture Spot installation.
Star Power: Expect everyone from Tony Hale to Kevin Smith, with Jim Gaffigan and Reggie Watts along for some laughs.
Stella Artois Women in Film Cocktail Party
Stella's Film Lounge, 364 Main Street
Friday, Jan. 25, 6 p.m. to 8 p.m.
The official beer sponsor of Sundance, Stella Artois pulls out crates of their signature chalices to repeatedly toast the fest at the Stella Film Lounge over the first weekend (Friday to Monday). The big event is the annual Women in Film cocktail party, celebrating female filmmakers and actresses and their accomplishments, on Friday night. Plus lots of cast parties are slated to go late into the wee hours here, filled with A-list faces from Duane Johnson to Lupita Nyong'o.
Star Power: Female movers and shakers like Mindy Kaling, Hilary Swank and Rashida Jones are expected for cocktails at the always packed WIF bash.
The Retreat Eco-Lounge
580 Main Street
Friday, Jan. 25, 12 p.m. to 6 p.m.
The Retreat, a project backed by The Creative Coalition and Project Green, offers an educational lounge and venue for filmmakers and other festival-goers to relax in between screenings and interviews.
Kia Telluride Supper Suite/ Creative Coalition Awards Gala
Kia Telluride Supper Suite, The Mustang restaurant, 890 Main Street
Saturday, Jan. 26 to Monday Jan. 28, day and evening events
Kia Motors returns for its fifth year of feeding festgoers, this time featuring bites served up Saturday to Monday from Greene St. Kitchen, coming soon to the Palms Casino in Vegas. Saturday's sizzle comes with a gaggle of stars, all gathering for The Creative Coalition's Spotlight Initiative Awards at 7 p.m.
Tim Daly hosts and gives kudos to honorees Tom Skerritt, Kyra Sedgwick, Josh Gad, Fisher Stevens, Anna Chlumsky, Fisher Stevens and Tony Hale. We're betting some politics will be talked at those tables.
Wellhaus Cast Dinner for "Imaginary Order"
412 Main Street
Saturday, Jan. 26, 11 a.m. until late
When Wellhaus brings a CBD "Concept House" to Sundance along with Charlotte's Web, the hemp-based wellness brand, everyone feels better. They're handing out CBD oils, topicals and capsules, mixing CBD up in cocktails and feeding invitees with dishes concocted by The Herbal Chef (Chris Sayegh). Wellhaus is on from Friday to Sunday, highlighted by a special cast dinner on Saturday celebrating "Imaginary Order," directed by Debra Eisenstadt and starring Wendy McLendon-Covey and Max Burkholder.
Showtime "Shameless" Party
Acura Festival Village, 480 Swede Alley
Saturday, Jan. 26, 8 p.m. to 11 p.m.
Showtime likes to make a splash at Sundance, despite not actually having an independent film to back in 2019. But they've got the new season of "Shameless" coming soon, enough reason to take over the Acura Festival Village on Saturday night for an over-the-top celebration of that wigged-out show in an event presented by IMDb and Prime Video Channels.
Star Power: "Shameless" stars Shanola Hampton, Steve Howie and Jeremy Allen White lead the revelry.
SAGIndie Actors Only Brunch
Café Terigo, 424 Main Street
Sunday, Jan. 27, 11 a.m. to 1 p.m.
For those not attending the SAG Awards in Los Angeles (or for those who are going to cut it close in travel time) this Sunday evening, SAGIndie gathers together "Actors Only" for its 22nd annual brunch during Sundance. This year's thespians sure to be on hand for Eggs Benedict and a chat about the process are co-hosts Tim Daly, Imani Lewis, Kelvin Harrison Jr, Lil Rel Howery, Roger Guenveur Smith, Wendell Pierce and Wendi McLendon-Covey.
"Dope Queens: Reclaiming Your Crown" HBO Brunch
The Inn, Tupelo, 508 Main Street
Sunday, Jan. 27, 11 a.m. to 2 p.m.
HBO's "2 Dope Queens" descend on Sundance for a private brunch where all things related to female power are the planned topic of discussion. Jessica Williams and Phoebe Robinson will lead the opinionated (and probably pretty funny) conversation in between bites of breakfast foods, along with help from moderator Angela Rye.
Also Read:Tessa Thompson, Damien Chazelle, Phyllis Nagy Join 2019 Sundance Jury
RAND Luxury Escape Kyra Sedgwick and SeriesFest Reception
St. Regis Hotel, Deer Valley
Monday, Jan. 28, 8 p.m. to 11 p.m.
The RAND Luxury Escape's sixth Sundance iteration is luring special invitees over to Deer Valley's St. Regis Hotel for three days of private events and dinners from Saturday to Monday, culminating in Kyra Sedgwick's cocktails and conversation event "honoring female artists at the forefront of serialized storytelling." Snag an invitation to figure out how that differs from what we know as weekly television shows, streaming series and podcasts; the folks from SeriesFest will be there to explain it to all who are wondering.
WeRiseUp TAO Launch Party
TAO Park City Nightclub, Yard Event Center, 1251 Kearns Blvd.
Sunday, Jan. 27, 6 p.m. to late
Launching the WeRiseUp movement (in conjunction with the documentary "WeRiseUp: The Movement and the Movie") at Sundance is a natural, as the idea is to promote independent thinking and incite social change. With key players including director Shaun Conaway and executive producer/creator Kate Maloney leading the celebration, the WeRiseUp Sunday night jam is set to keep things going until very late at the TAO pop-up nightclub. Grab a ride (this one isn't on Main Street) and join Michael Franti, Jack Canfield and Google X inventor Tom Chi as this one goes all night.
Bonus: Collect swag bags, enjoy Michael Franti's musical performance and dance into the wee hours.
IMDb Cocktails and Dinner Party
St. Regis Deer Valley
Monday, Jan. 28, 7 p.m. to 10:30 p.m.
You'll need an invite to find out where the annual IMDb cocktails and dinner party is happening, but once you do they'll be showing off the new Dolby Dimension wireless headphones. Perhaps if you include your real date of birth in your request for admission, CEO Col Needham will put you on his exclusive list?