Italian Wine Ambassador Susannah Gold shares Oltrepo Pavese wines at IEEM's Simply Italian Great Wines Oct 24 in NYC
So much Italian wine is packed with great flavor, great food pairing possibilities, even great price tags ($20 or less).  And yet many of us don't reach for their bottles at the wine shop because we haven't discovered them yet.
Oltrepo Pavese is a great example of this.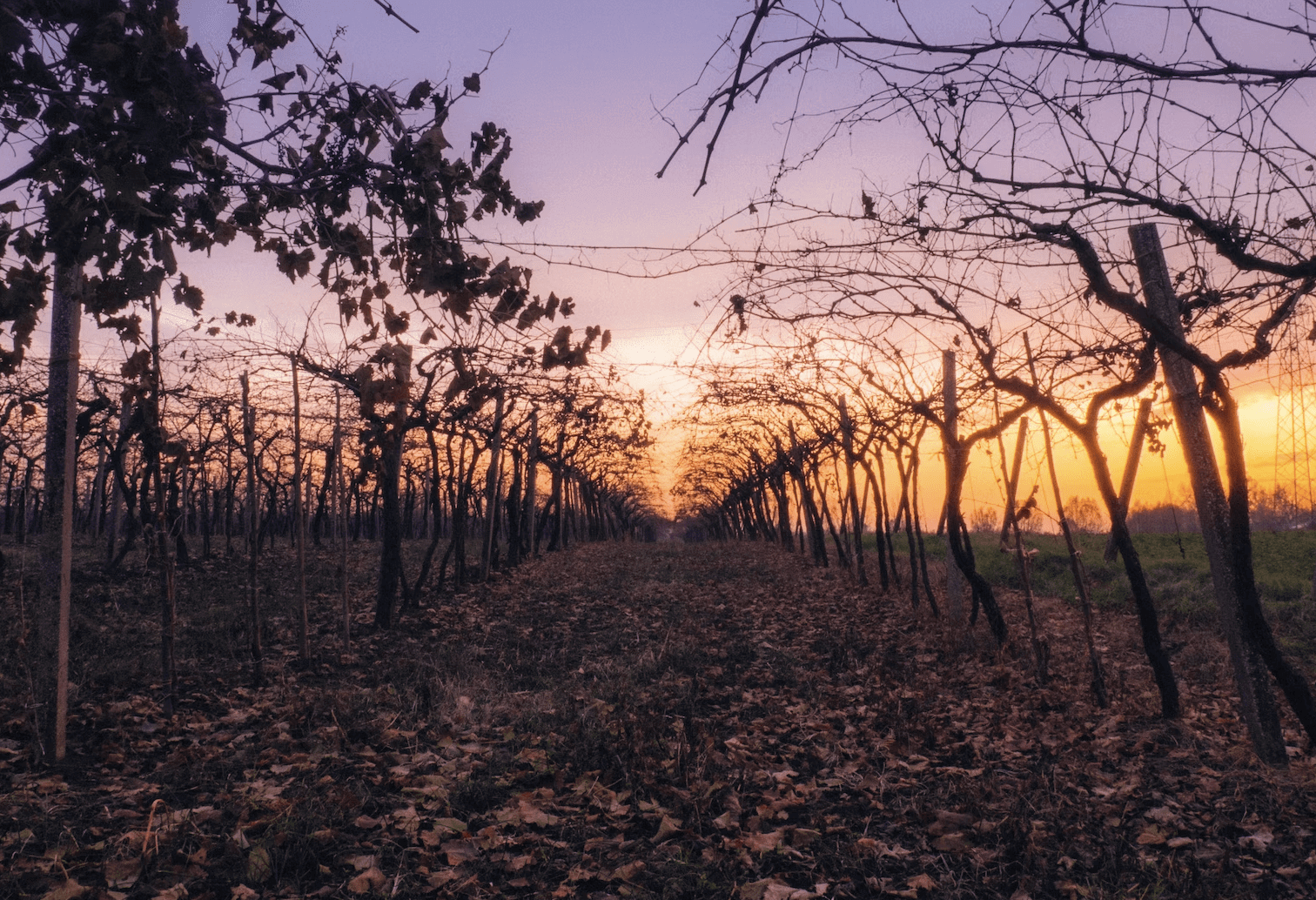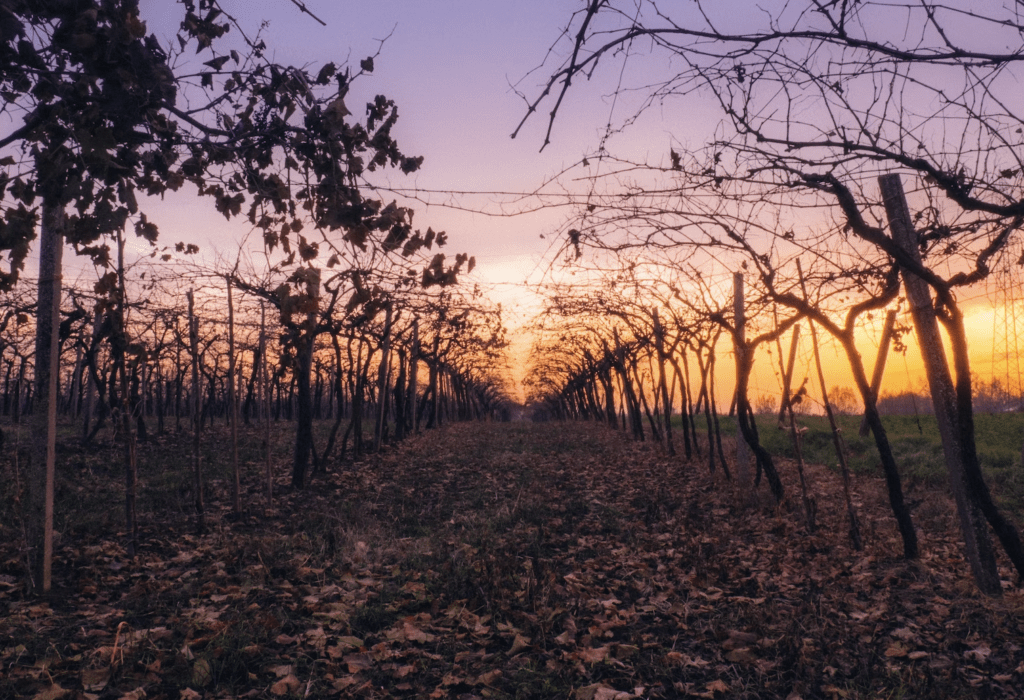 So where is Oltrepo Pavese?
Oltrepo Pavese is in the north-west Italian region of Lombardy.  Within Italy's 20 regions, Lombardy (or Lombardia) is located on the Northern end,  bordered by Piemonte, Emilio-Romagna, Veneto, Trentino – Alto Adige.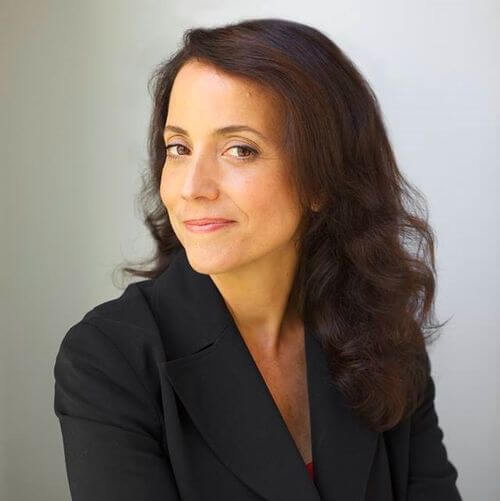 Oltrepo Pavese History
Oltrepo Pavese has a long wine history. It's called 'The Old World' for a reason.
Viticulture was mentioned in the area as early as 40 BC.  By the 1800s, the area was growing more than 200 grape varieties. Eventually it became the third largest producer of the Pinot Nero grape, just behind France's  Burgundy and Champagne.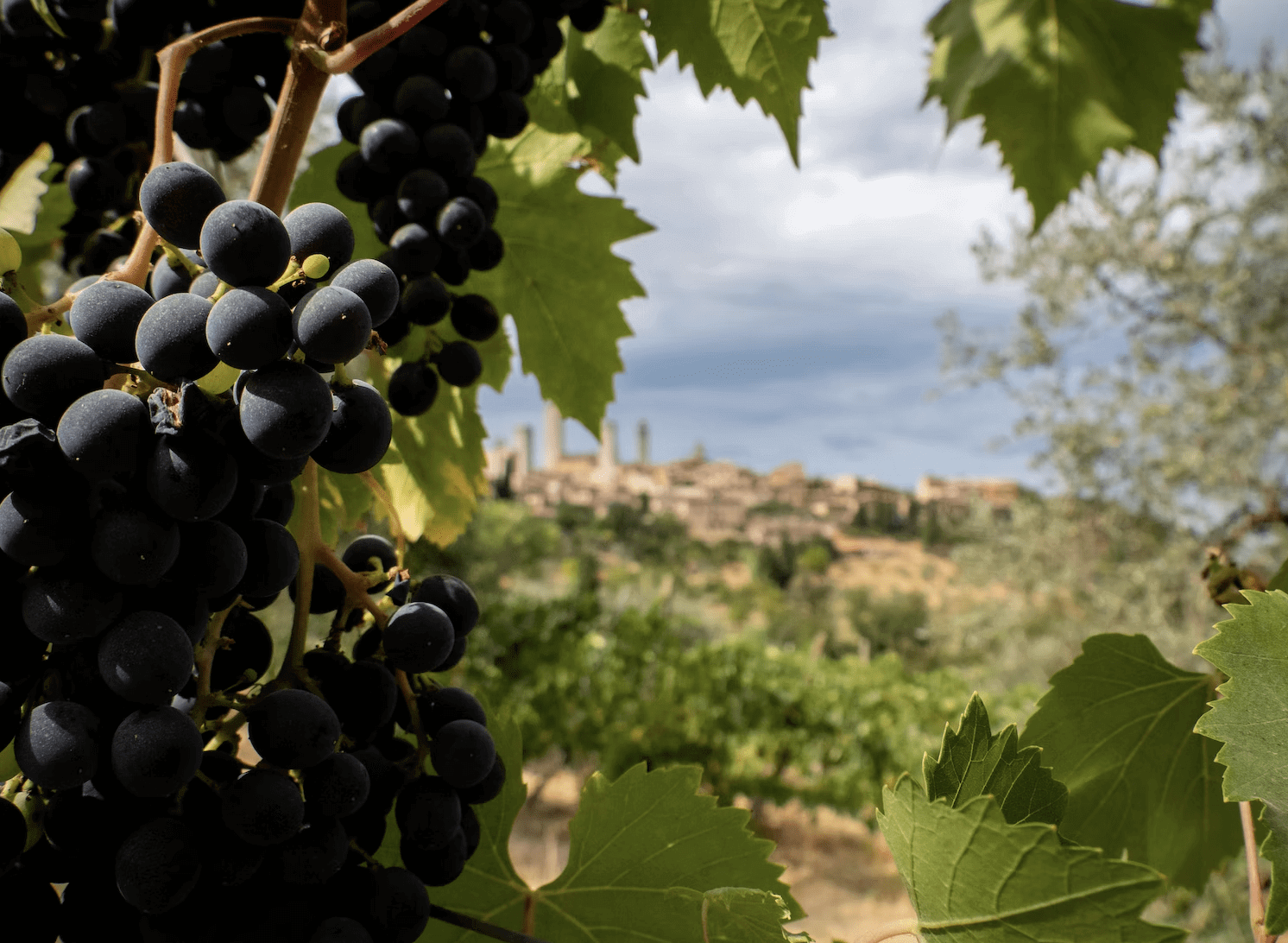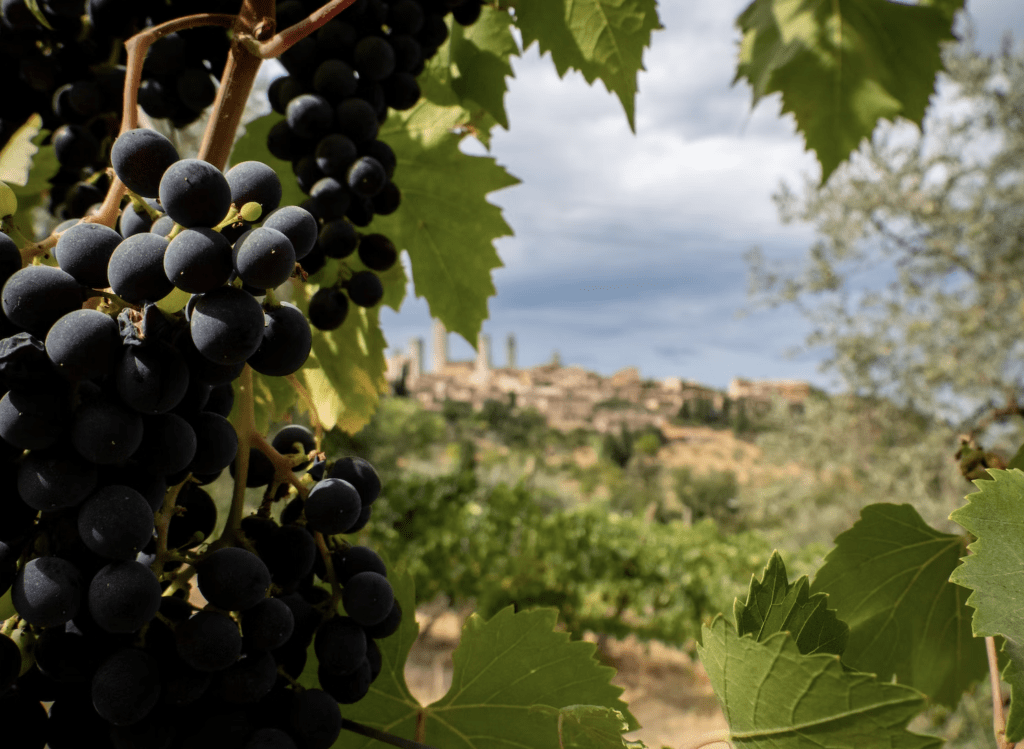 Oltrepo Pavese Grapes
There are four main grape varieties in Oltrepo Pavese and they are: Pinot Noir, Croatina, Barbera, Riesling. In addition, other popular options are: Pinot Grigio and Moscato.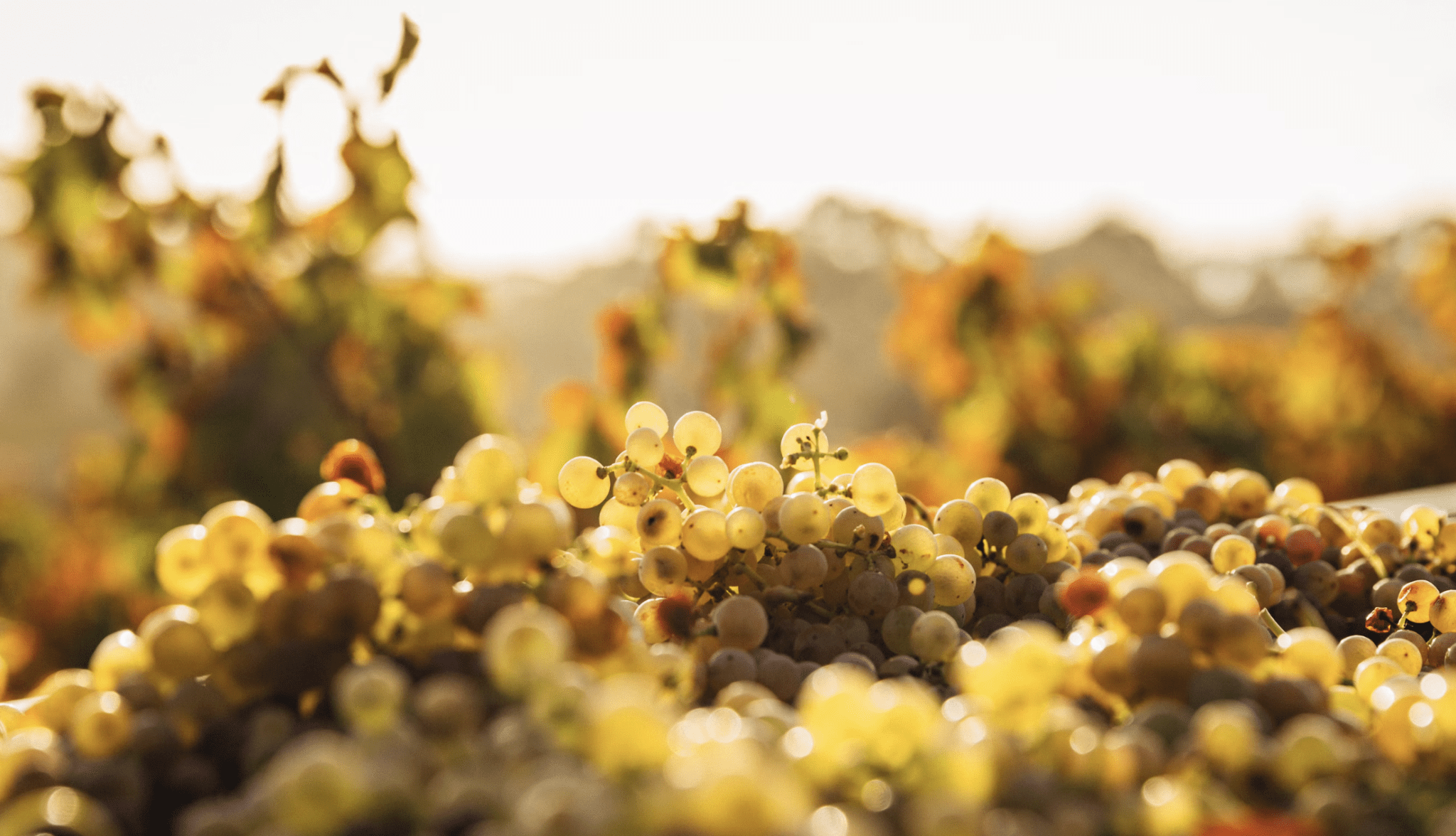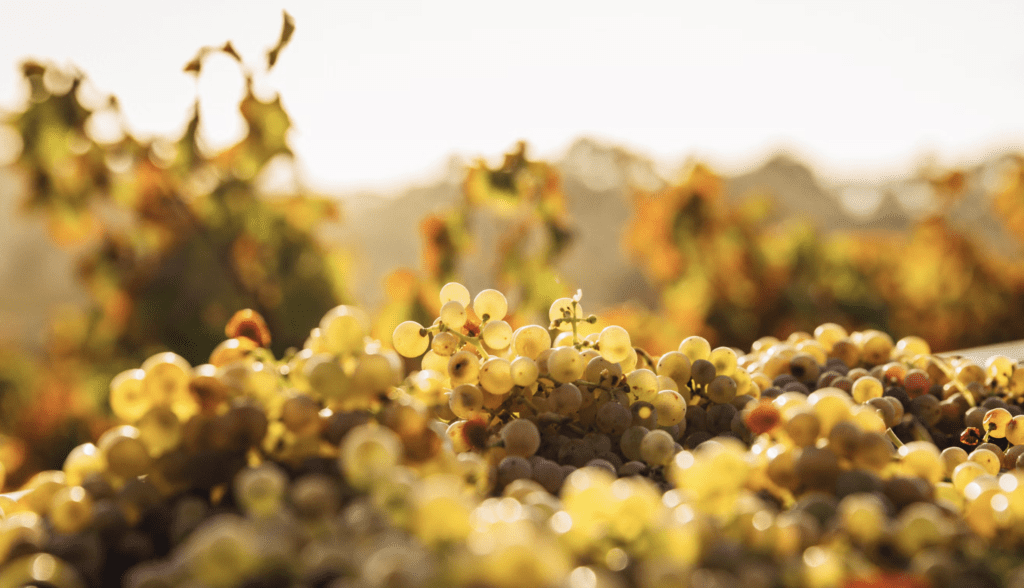 Sparkling Wine in Oltrepo Pavese
Do they do sparkling?  They do.  
Their Pinot Noir vine clones started getting used in the 1800s and by the 1900s sparkling wine production took off.
Sparkling wine made in the south of Lombardy's Pavia province Pinot Nero (Noir) is dominant in all wines made under this title, including either white or rosé.
The metodo classico is Italy's version of the methode traditionelle, proudly used (and protected) by the winemakers of France's Champagne.
Oltrepò Metodo Classico DOCG has a minimum of 70% Pinot Noir
Oltrepò Metodo Classico Cruasé has a minimum of 75% Pinot Noir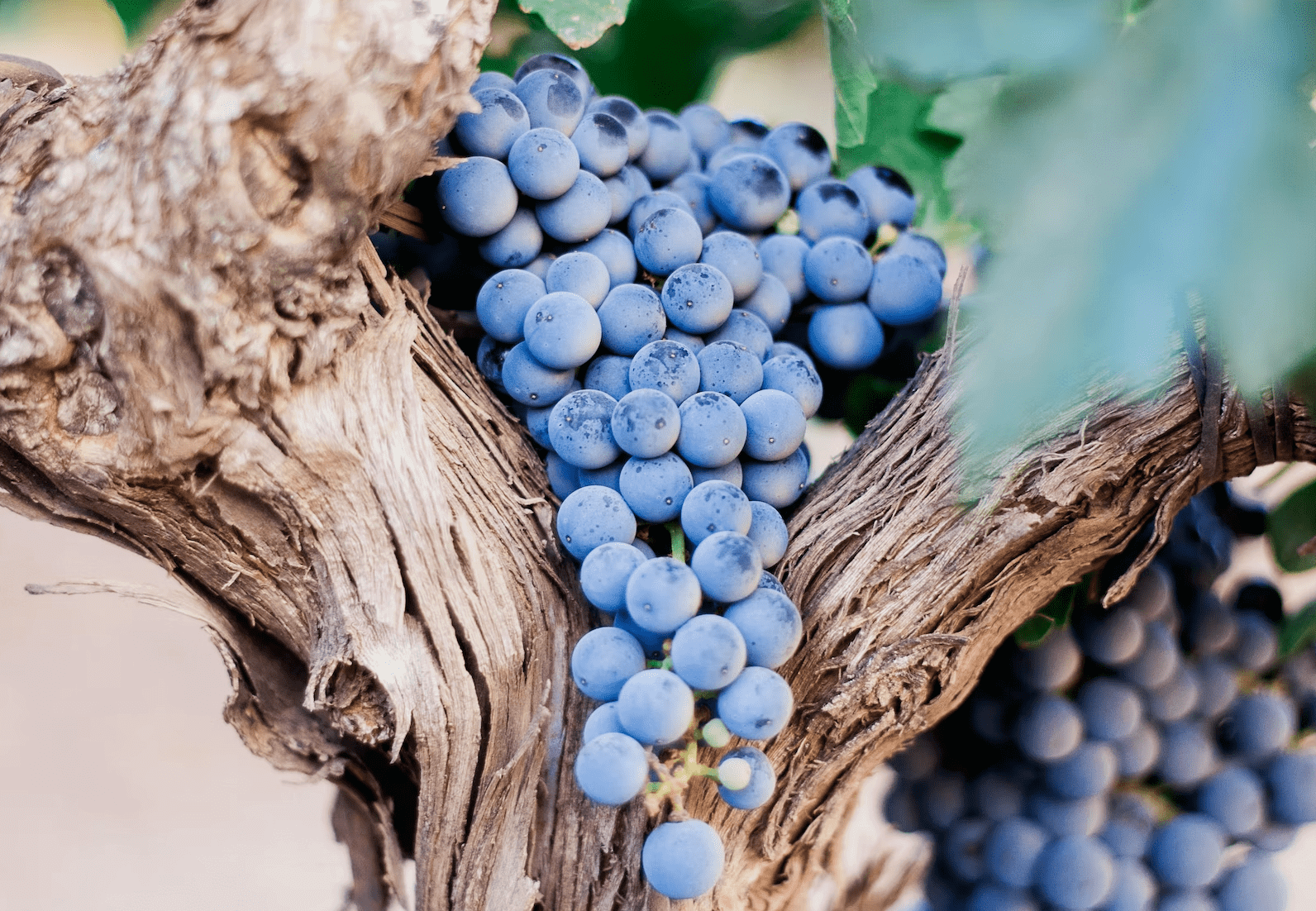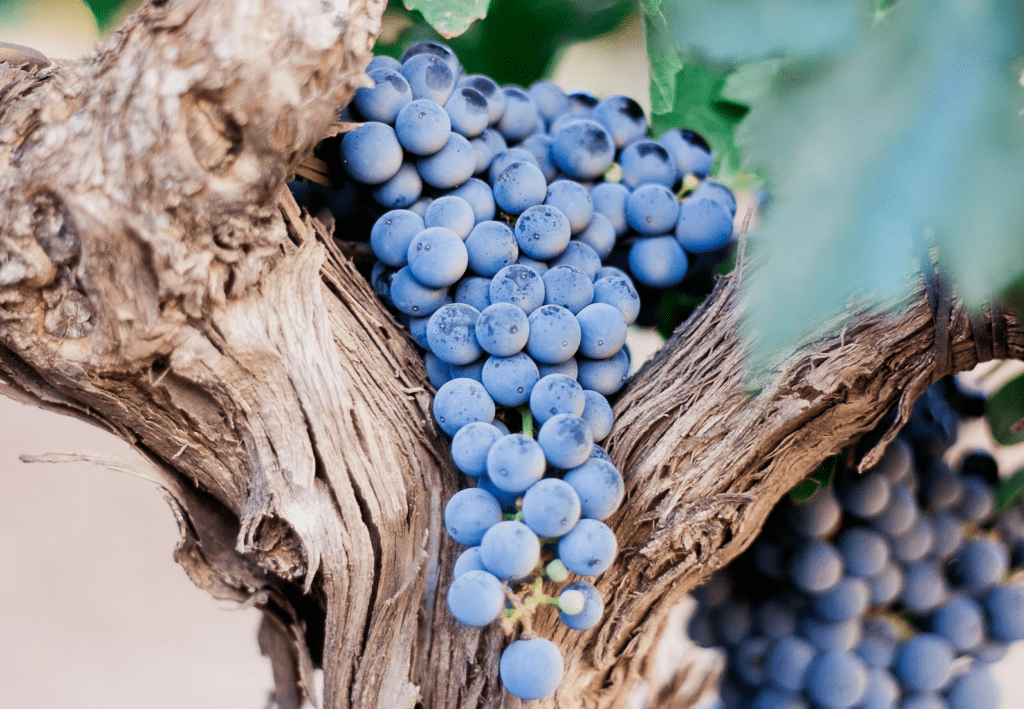 Let's Get to Tasting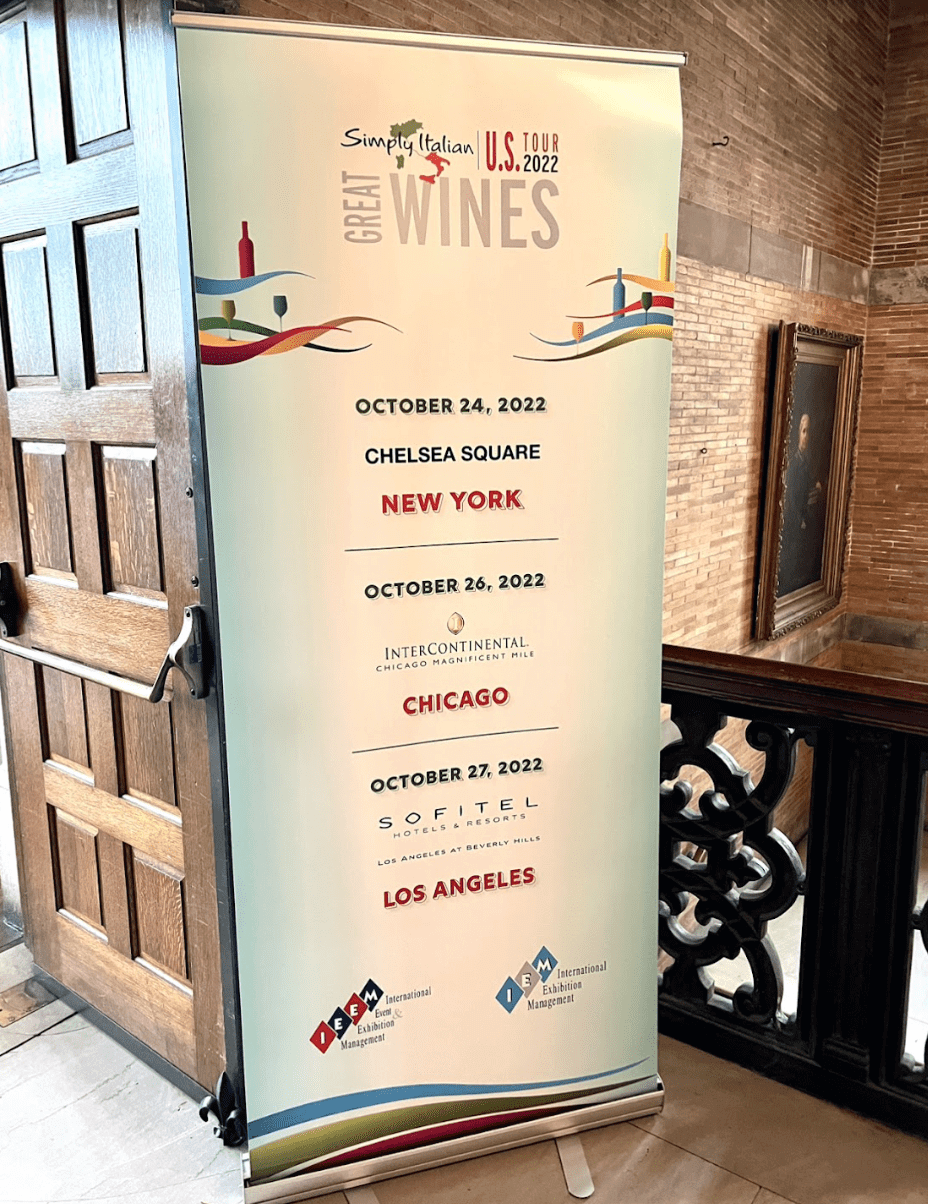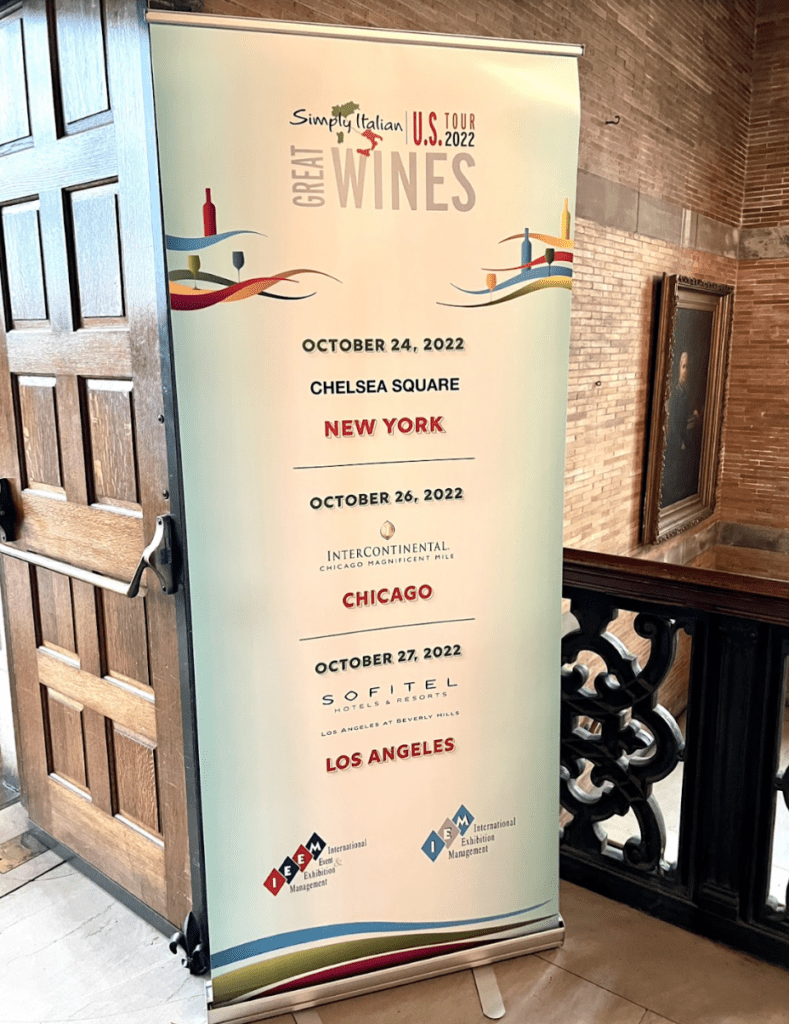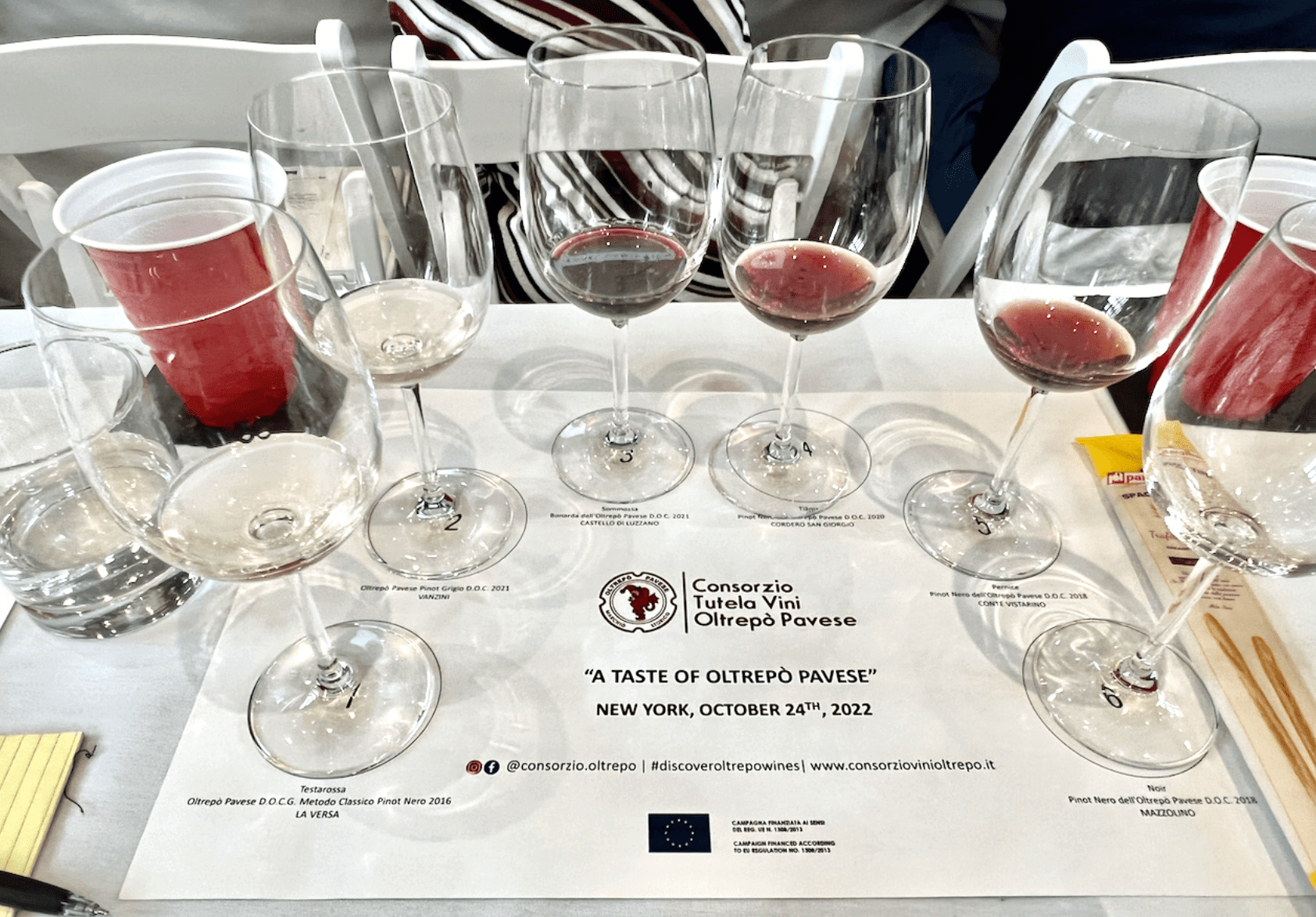 Testarossa Oltrepo Pavese DOCG Metodo Classico Pinot Nero 2016 La Versa
In the glass, a brilliant straw yellow. White and creamy mousse, with continuous perlage. The nose has crusty bread with a citrus finish. The mouth has a soft feel, fresh and lively, with a lingering red fruit aftertaste. Would pair well with white fish, salmon, mussels.
Oltrepo Pavese Pinot Grigio DOC 2021 – Vanzini
In the glass, copper tones.  On the nose, floral notes of apple, pear. Soft, elegant mouthfeel, with hints of toast and cream. Would pair well with fish and creamy cheeses.
Sommossa Bonarda dell ' Oltrepo Pavese DOC 2021 – Castello De Luzzano
In the glass, Ruby red with purple tinges. On the nose, notes of blackberry and black currant. The mouth is dry and tannic with persistent black currant.
Tiamat, Pino Nero dell'Oltrepo Pavese DOC 2020 –  Cordero San Giorgio
In the glass, luminous ruby red color. Red fruit aromas on the nose.  Red fruit with a hint of spice on the mouth, soft mouthfeel.  Would pair well with chicken and turkey.
Pernice Pinot Nero dell'Oltrepo Pavese DCO 2018 – Conte Vistarino
In the glass, ruby red with garnet specks.  The nose has complex violet notes with roasted coffee and cocoa.  The mouth is big and elegant.  A full body of red fruit with a spicy finish.  Could be deliciously paired with gamey and roasted meats, rabbit, mushrooms  .
Noir, Pinot Nero, dell'Oltrepo Pavese DOC 2018 – Mazzolino
In the glass, deep bright ruby red with a garnet edge. On the nose, raspberry, and a subtle blend of earth and white pepper.  The mouth gets roasted red berries and earthy accents.  But the wine keeps opening up!  Sweeter red cherry and silky richness that lingers. Could pair well with grilled salmon in a wine sauce