Vegandale Festival Heads to Los Angeles in October, featuring Lauren Toyota, Tix On Sale Now!
Get ready to experience the vegan festival that has dominated Toronto, Chicago, New York City, Houston, and Miami!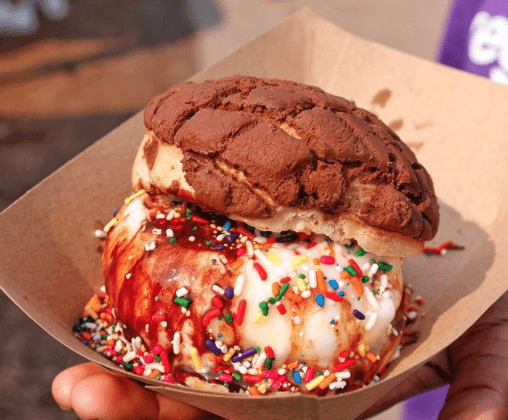 Boasting hundreds of vendors and 100,000+ guests in attendance across the tour, Vegandale Festival is branching out to show Californians how to live large without exploiting animals.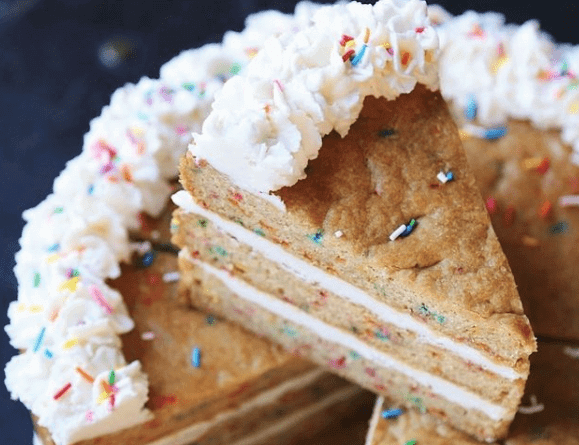 The first annual Los Angeles Vegandale Festival will take place at Los Angeles State Historic Park on Saturday, October 23rd.
As the festival enters its sixth season, attendees should expect a packed line-up of comfort foods from a variety of local and international vendors.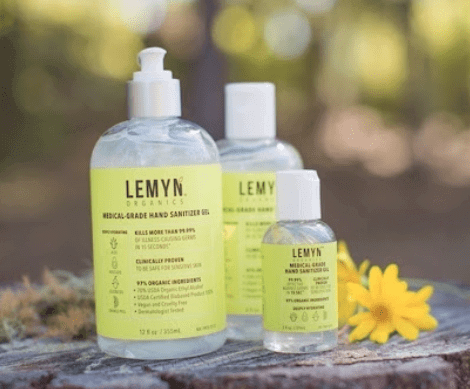 Attendees can get excited for Oh My Cod Vegan Seafood, coming from Florida with their Banana Blossom Battered Fish and Chips, Snackrilege, a comfort food favorite headed from Oregon with their famous Lord of the Wings juicy buffalo sammie, Eggloo, a festival staple headed from New York with their famous Hong Kong waffles and ice cream, and local favorite Southern Fried Vegan, known for their Beer-Cheeze Battered Beyond Burgers. And that's just to name a few! A complete vendor list can be found here.
But that's not all!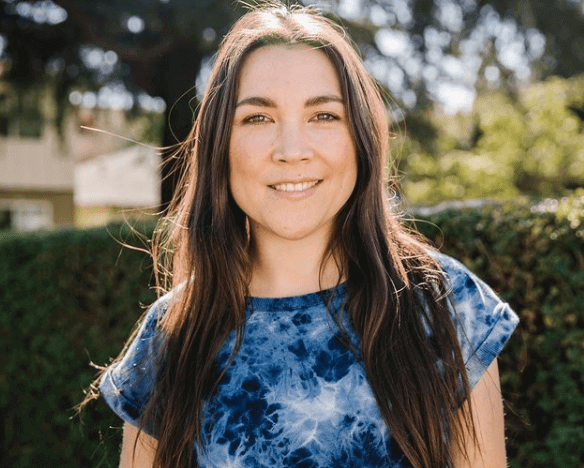 On the heels of her latest book release, hot for food all day, Vegandale recently announced that best-selling author and content creator Lauren Toyota will be hosting the full tour with dedicated time slots for book signings at each event.
On the partnership, Vegandale owner, Hellenic Vincent De Paul said
"Lauren has been a friend and supporter of Vegandale since its conception,

and we are thrilled to have her join the tour as we level up the event experience and expand into LA."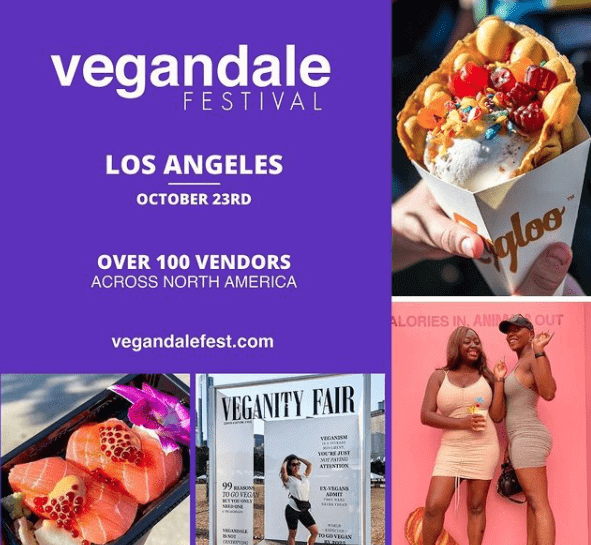 Fest goers can also look forward to Vegandale's epic art installations, live music, contests, dancing, drinks, and all the vegan vibes!
Tickets can be purchased online or at the door based on availability.
Event Details
Saturday, October 23, 2021
11:00 a.m. to 7:00 p.m.
Los Angeles State Historic Park
This is an all ages event and children 12 and under enter for free.
Follow @vegandalefestival on Instagram for event updates!
About Vegandale
Vegandale is a mecca for the ethically minded and hungry, with the best of vegan food, goods, and services co-existing on one city block in downtown Toronto. This premier destination for the vegan and vegan-curious is the only one of its kind, promoting a world where animal exploitation is a thing of the past. With roots in abolitionism, its unapologetic messaging is the connection between each project they touch. BUT… they can't contain all of that to just one city block, so they've packed up to take over the world!
Lauren Toyota
Lauren has made a name for herself as an inspirational, influential voice of a generation. With armies of social audiences, Lauren is now living the dream as her very own modern day media outlet having seamlessly transitioned from close to 10 years as a national television host to independent, self-made content producer. She is an authentic and engaging content creator and author of two international best-selling cookbooks, Vegan Comfort Classics: 101 Recipes to Feed Your Face and hot for food all day.